Wild Birds
Wild Bird Feeders
Tube Bird Feeders
Search Results in Wild Birds - Wild Bird Feeders - Tube Bird Feeders at All Merchants (showing 1 to 9 of 9)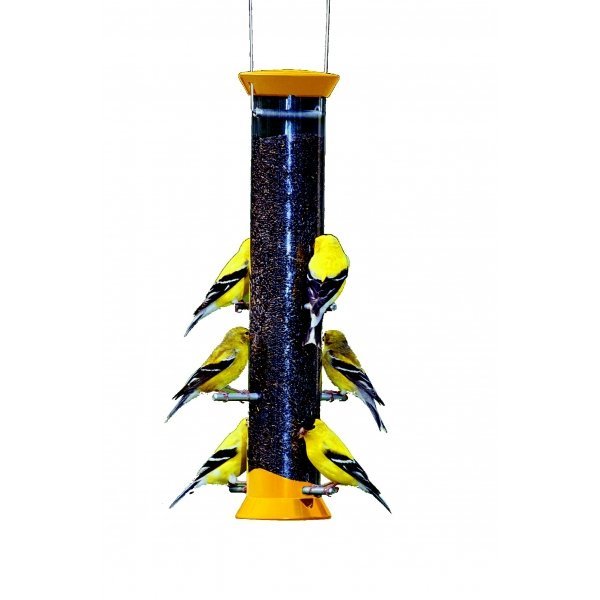 Birds may rest comfortably at the six individual perches at the thistle seed ports. The clear, UV stabilized polycarbonate feeder tube keeps the seed level visible at all times and is perfect for holding 1 quart of seed.
from $22.55 - Offered by 2 merchants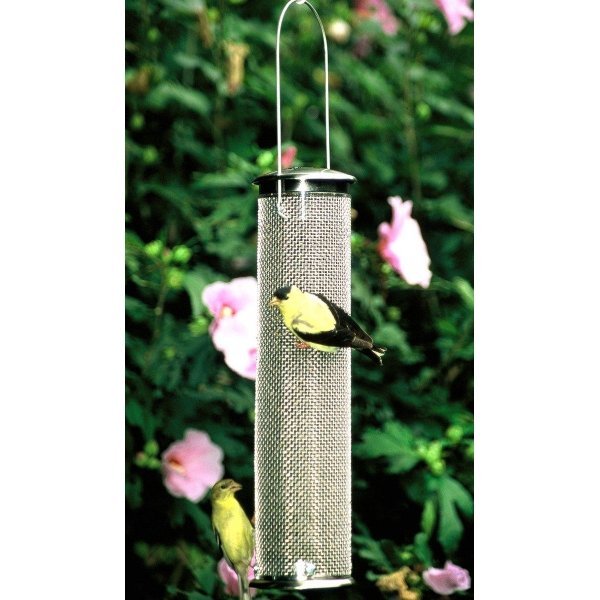 The Aspects Nyjer Mesh Finch Feeder features an excellent design that provides a feeding haven in your backyard birding sanctuary. The fine wire mesh cylinder is perfect for small clinging birds.
Price: $30.37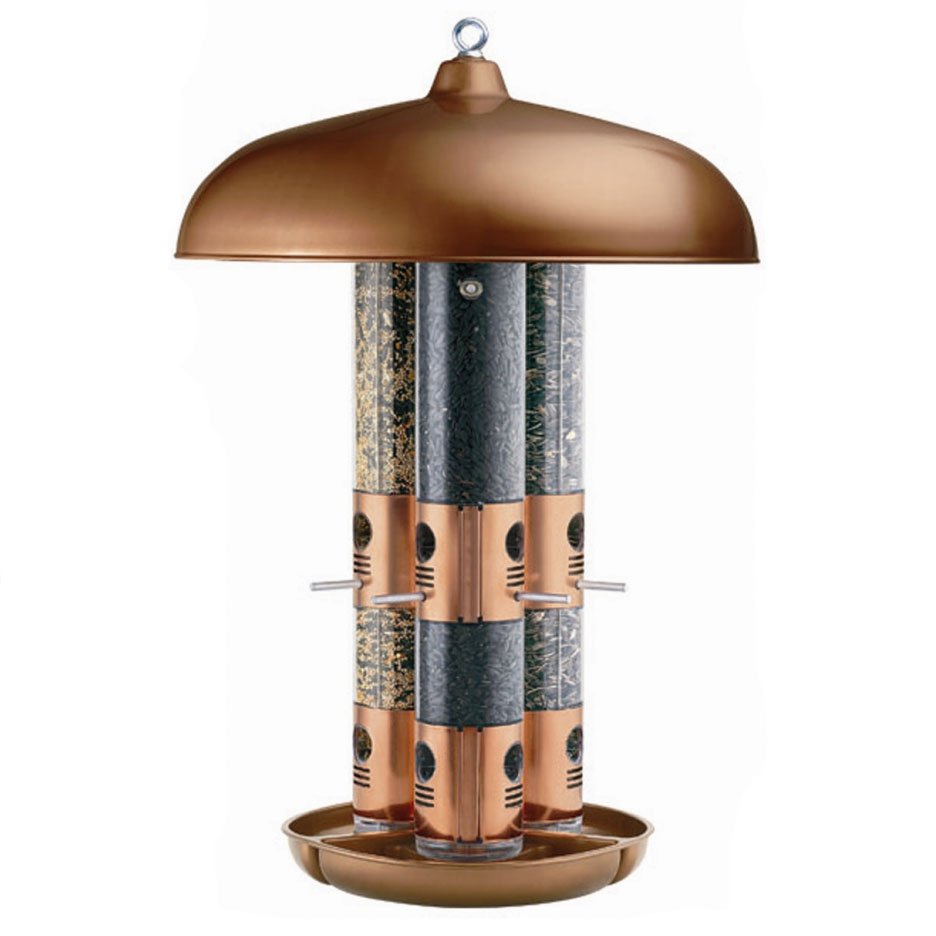 Beautiful Copper Finish Triple Tube bird Feeder with an Integrated guard that foils squirrels. Heavy-duty acrylic and copper construction indestructible by squirrels. Extra large, 10 lb. seed capacity.
Price: $77.20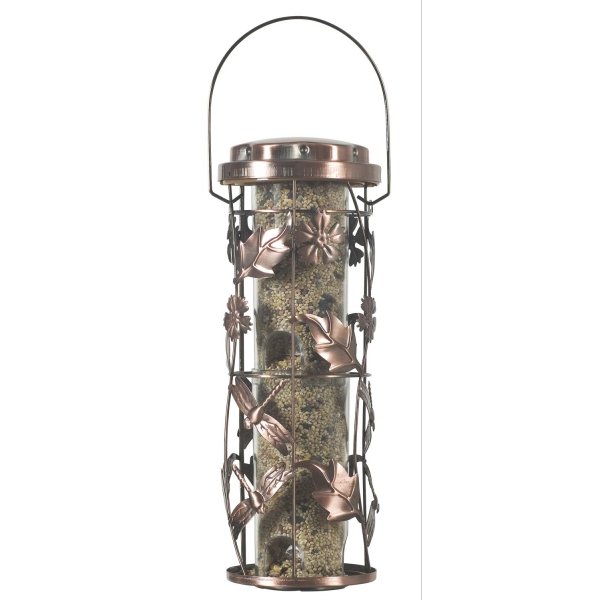 Tube-style wild bird feeder features decorative copper cage design with whimsical garden icons. Inner, plastic tube has twist lock top to help prevent seed theft from squirrels. Eight feeding ports allow multiple wild birds to feed at once.
Price: $23.01
The Mixed Seed/Sunflower and Thistle Feeder with Copper Accents by Perky Pet. Copper plated. Holds 2 lbs of thistle seed. Includes clear tray and features a heavy duty tube design. 4 ports.
Price: $18.47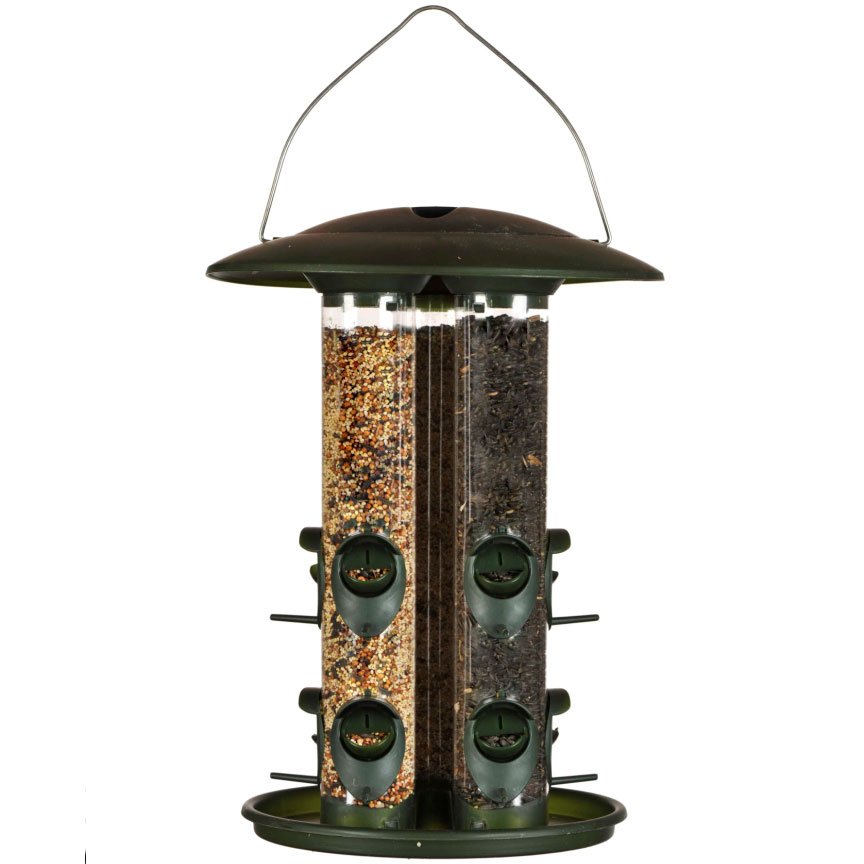 Three independent feeding tubes in one feeder. Plus, the two feeders in one design allows for changing each tube from sunflower/mixed seed feeder to thistle/finch seed feeder in seconds.
Price: $25.67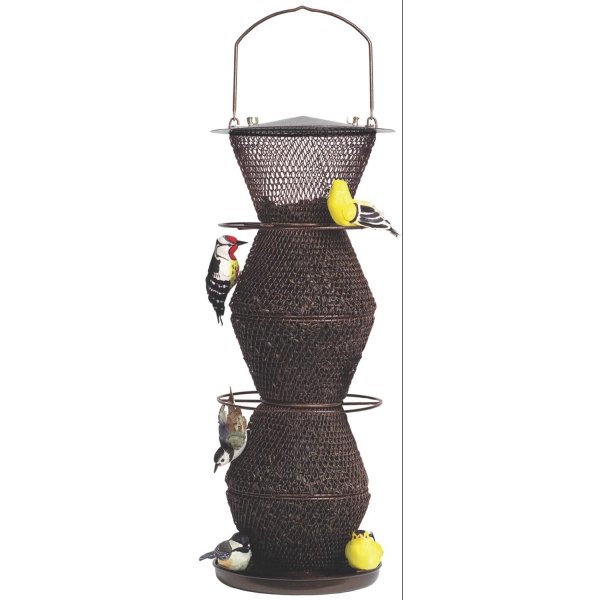 Sweet Corn five tier No/No bird feeder is a great feeder for feeding muliple birds at one time. Fill the feeder with your favorite bird seed and hang from a tree or post. This feeder provides full viewing of wild bird feeding.
Price: $29.30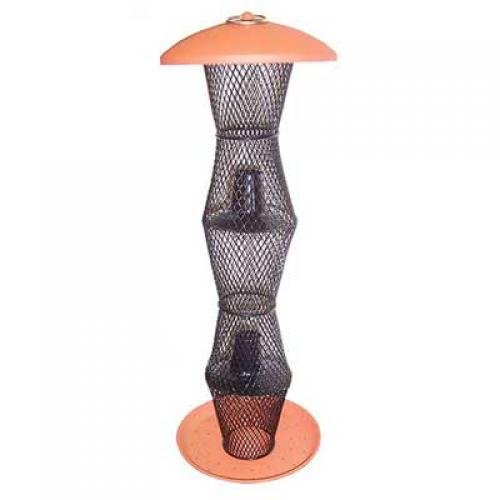 The NO NO Sunflower Tube Bird Feeder by Sweet Corn is made of Terracotta and Black colored metal that is sturdy and feeds approximately 10 - 15 birds at one time. Mesh allows air to circulate between the seeds and helps to prevent disease.
Price: $28.84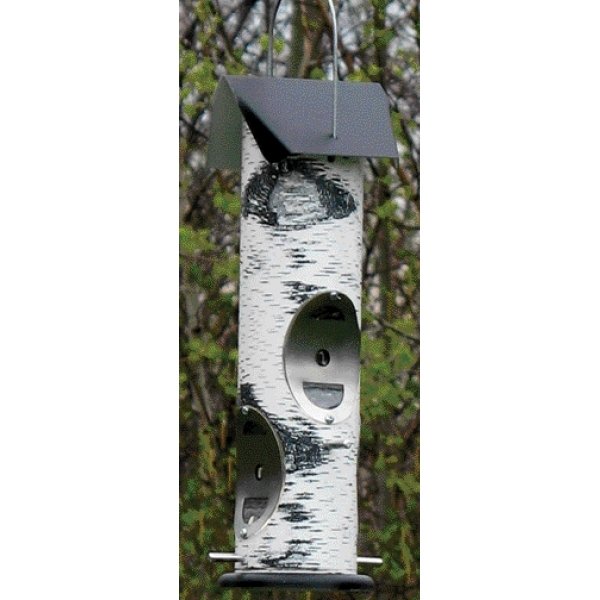 These birch log feeders feature a etal roof and base, as well as a 1/4 thick heavy wall PVC tube 3 1/2 x 15 . Lexan seed ports & full stainless steel squirrel proof shield are included also.
Price: $40.07