Dogs
Dental Care
Toothbrushes/ Toothpaste
Search Results in Dogs - Dental Care - Toothbrushes/ Toothpaste at All Merchants (showing 1 to 10 of 25)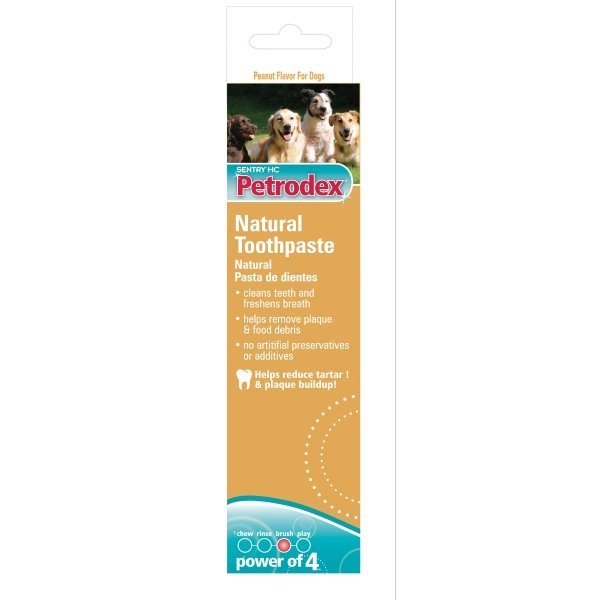 Petrodex:†Contains only natural ingredients,† No artificial preservatives or additives. Available in 2.5 ounces.† Peanut flavored.†
from $4.99 - Offered by 3 merchants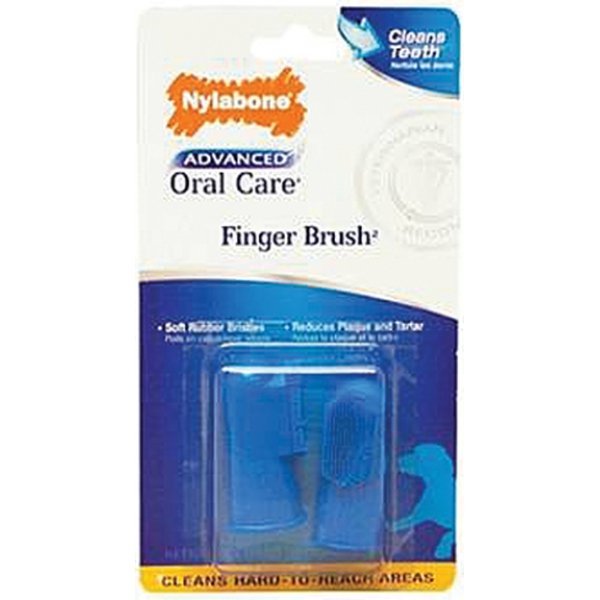 Flexible finger brushes gently massages teeth and gums. Soft rubber bristles. Reduces plaque and tartar. Cleans hard-to-reach areas.
Price: $3.74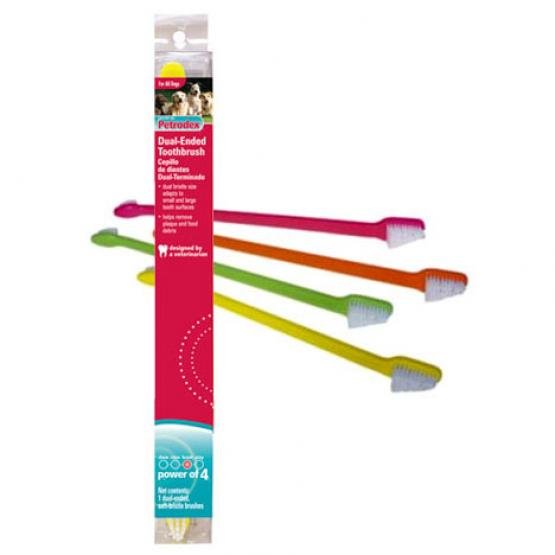 Double ended brushes with long handle (to reach back teeth), soft bristles and tapered heads. The choice of a large head and a small head allows the removal of plaque and food dibris.
Price: $2.47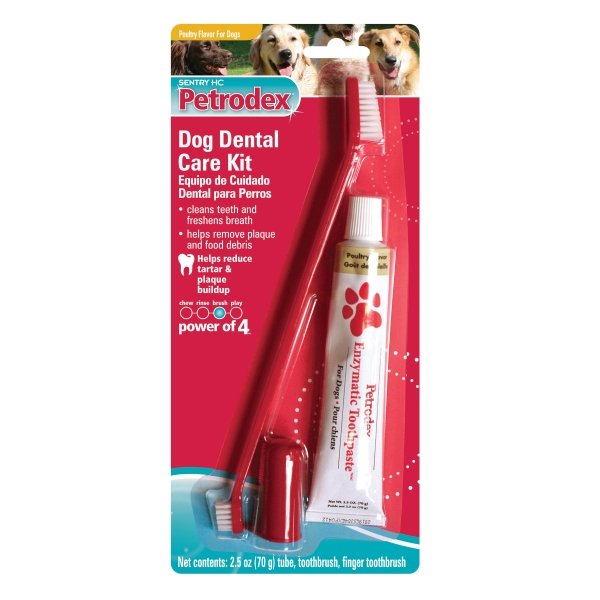 Pet Dental Kit contains, dual ended toothbrush, finger toothbrush, and 2.5 oz tube of toothpaste Toothbrush has been developed by a veterinarian. Hydrogen peroxide-producing formula - fluoride free. Beef or poultry flavor.
from $10.30 - Offered by 2 merchants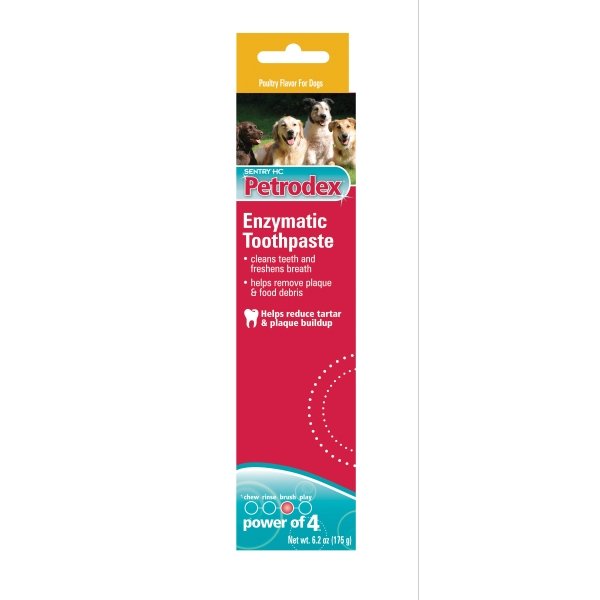 Petrodex Enzymatic Toothpaste: Available in Beef and Poultry flavors. Hydrogen peroxide-producing formula. Fluoride free. Dental care is just as important for your pet as it is for you.
Price: $9.36
The Gripper Ball is constructed of soft-flex material thatís pliable yet tough and durable. The gripper ball handle lets you or your dog get a firm grip to toss, tug or carry it al...
Price: $11.99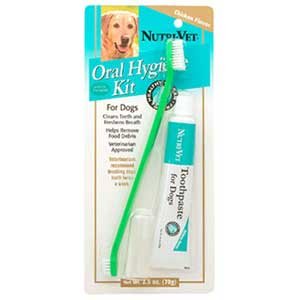 Oral Hygiene Kit by Nutri-Vet is made for dogs to keep gums and teeth healthy and to help reduce bad breath. Use regularly to prevent tartar build-up and increased gum sensitivity. Easily removes food debris and helps to prevent tooth decay.
Price: $6.33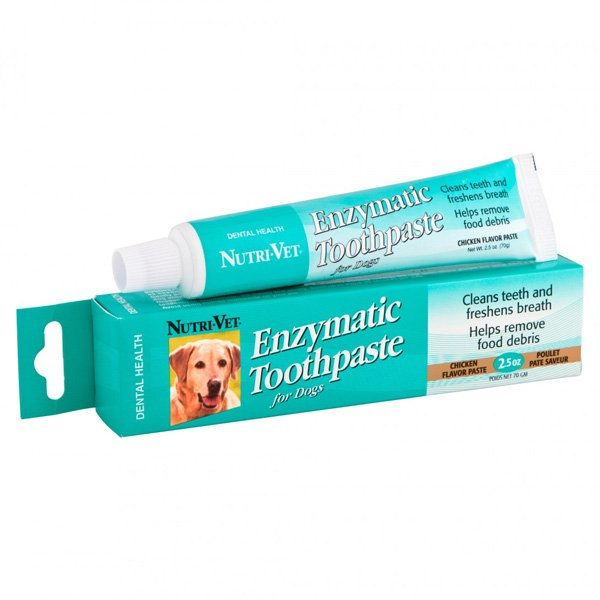 Enzymatic Toothpaste for Dogs is great for prevent tartar buildup and keeping your pet's teeth clean. Toothpaste does not foam and has a great taste that your dog will love. Use regularly to help prevent tooth decay and to keep the mouth healthy.
Price: $3.53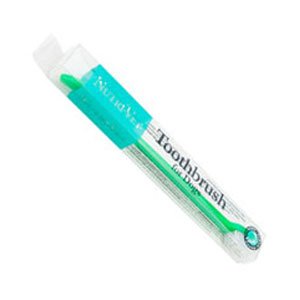 Nutri-Vet Toothbrush is designed to help keep your dog's teeth and gums clean and healthy. Great for dogs of any age or size. Brush has two sets of bristles, one large and one small for large and small teeth. Gently removes food debris.
Price: $2.16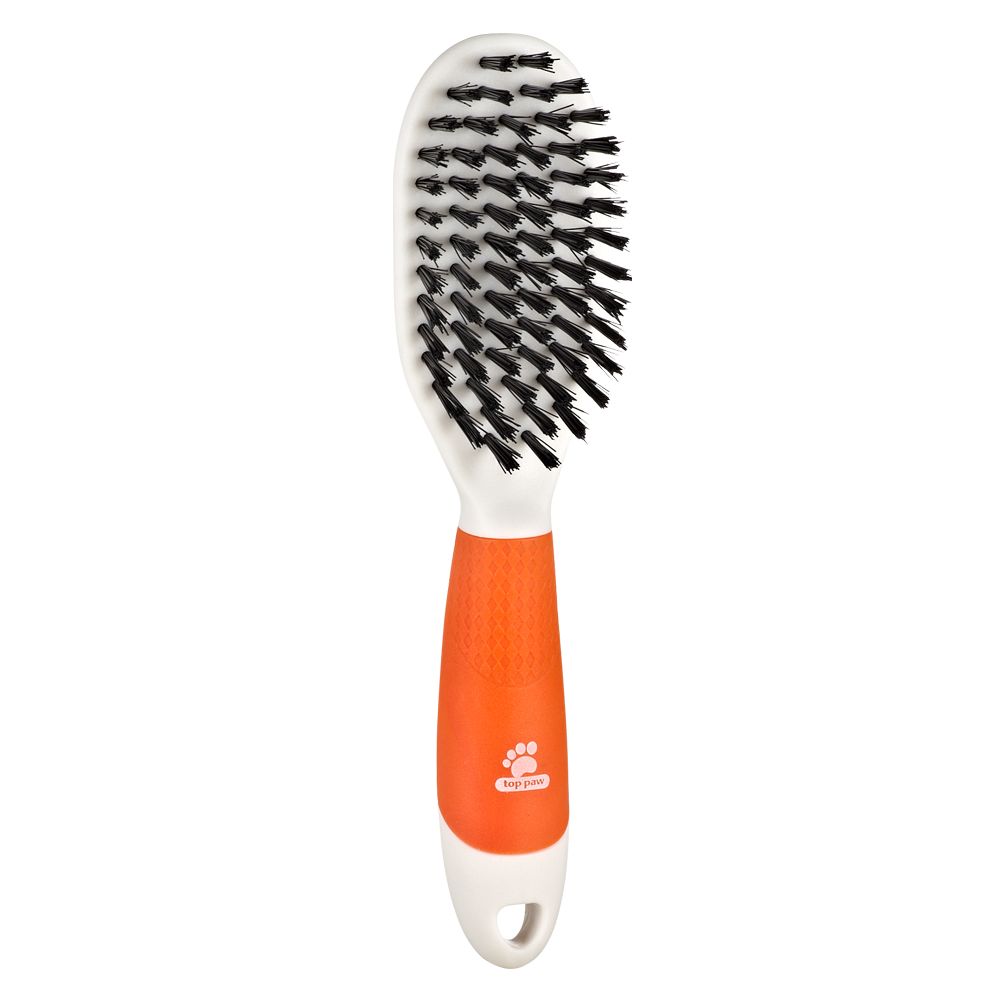 Keep your pooch's coat looking sleek and shiny with Top Paw Bristle Brush. Your pet's grooming routine is important and a great opportunity to spend time with your four-legged best friend. Only at PetSmart. Features: Ideal for everyday maintenance Includes: (1) Bristle Brush Intended For: Dogs with Short Hair Health Consideration: Skin & Coat Instructions: Brush before bathing as water may tighten any mats. Brush in the direction of hair growth. Start at the rear of your dog and work your way
Price: $9.99