Search Results in Reptiles - Lighting / Heating - Thermometers/ Rheostats at All Merchants (showing 1 to 10 of 19)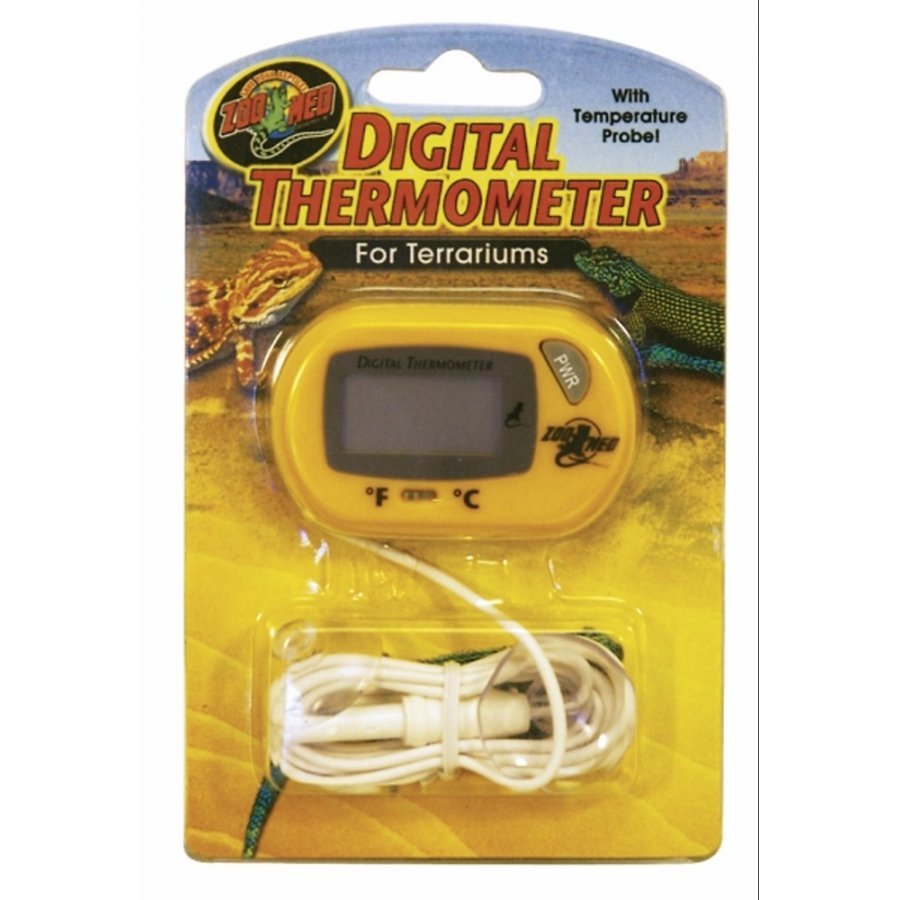 Digital thermometer for terrariums. Digital Terrarium thermometer with digital readout in Fahrenheit or Celsius. Has a remote sensor probe for accurate.
from $6.53 - Offered by 3 merchants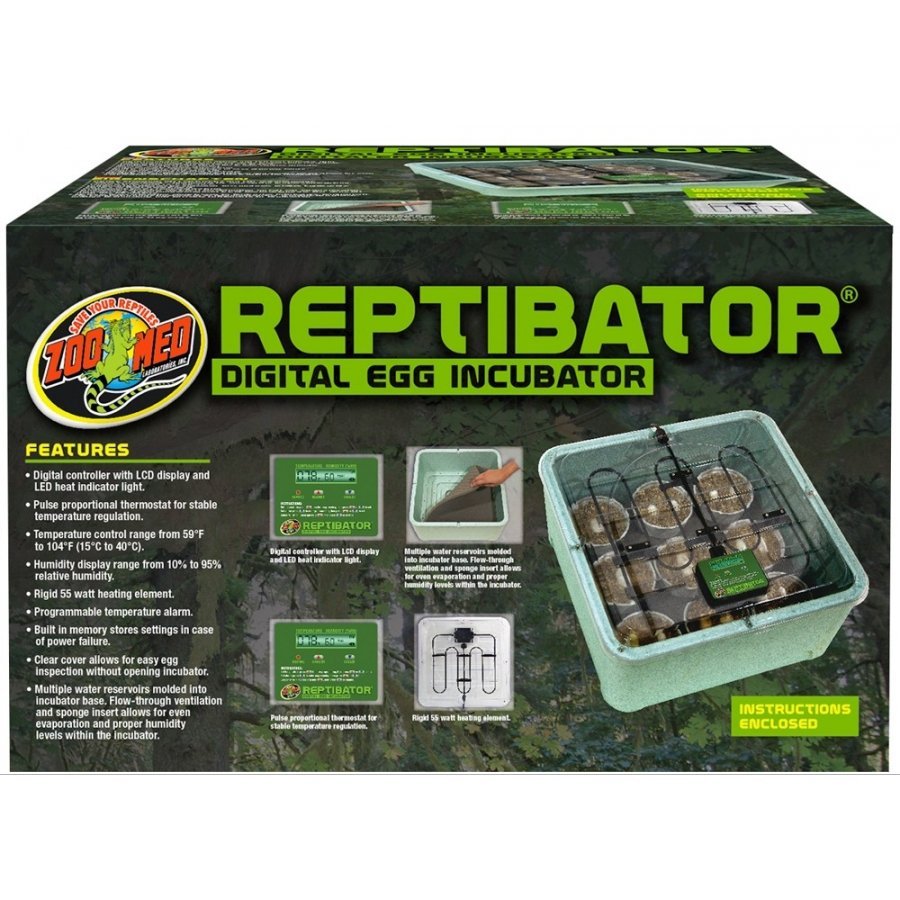 Gives breeders complete temperature and humidity control to care for developing eggs. Digital controller with lcd display and led heat indicator light. Temperature control range from 59 to 104 degrees and humidity range from 10 to 95 percent. Pulse propor
from $101.49 - Offered by 3 merchants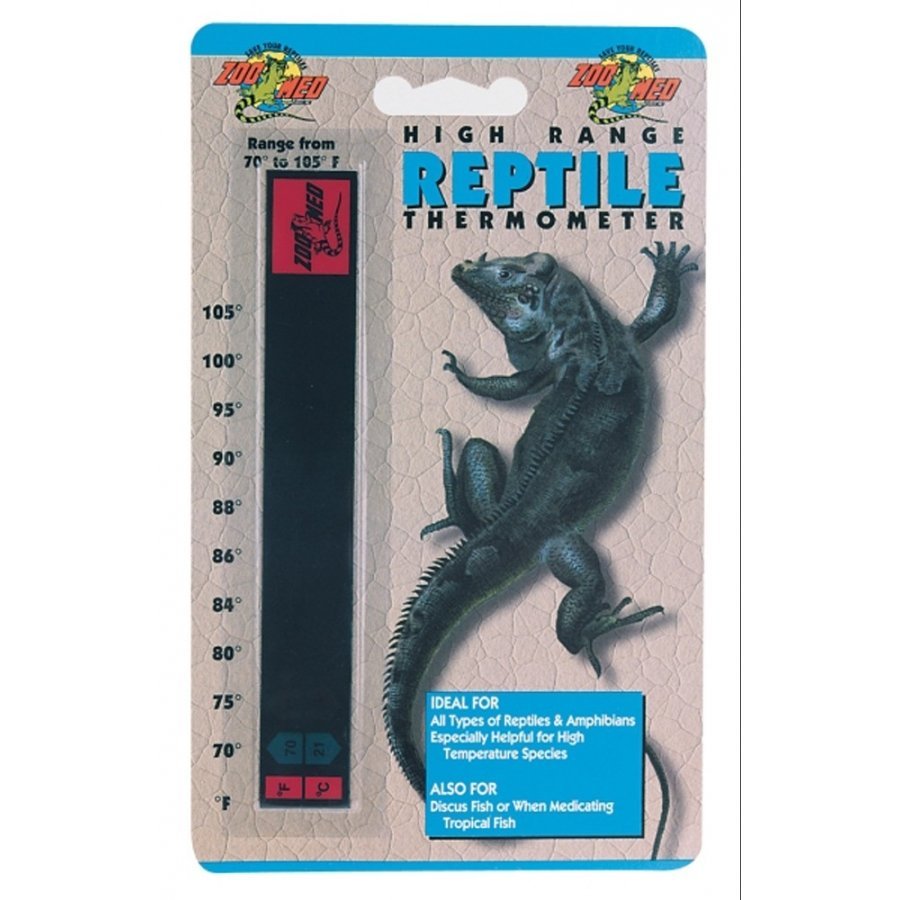 Thermometer for any cage. Liquid crystal thermometer for all types of enclosures. Ranges from 70° to 105° F (21° to 40° C) with easy to read crystal coloring. 6 month manufacturer warranty.
from $1.98 - Offered by 2 merchants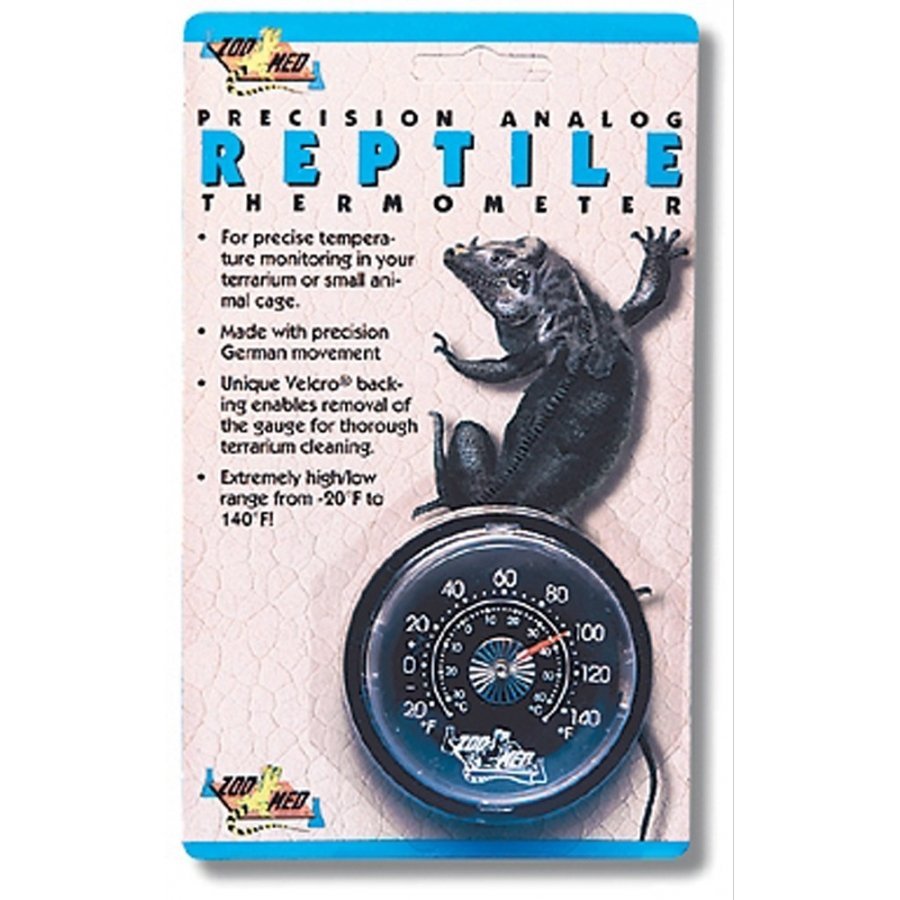 Extreme temperature range from 20° to 120° F (-6° to 49°C) for precise temperature monitoring.
from $5.85 - Offered by 2 merchants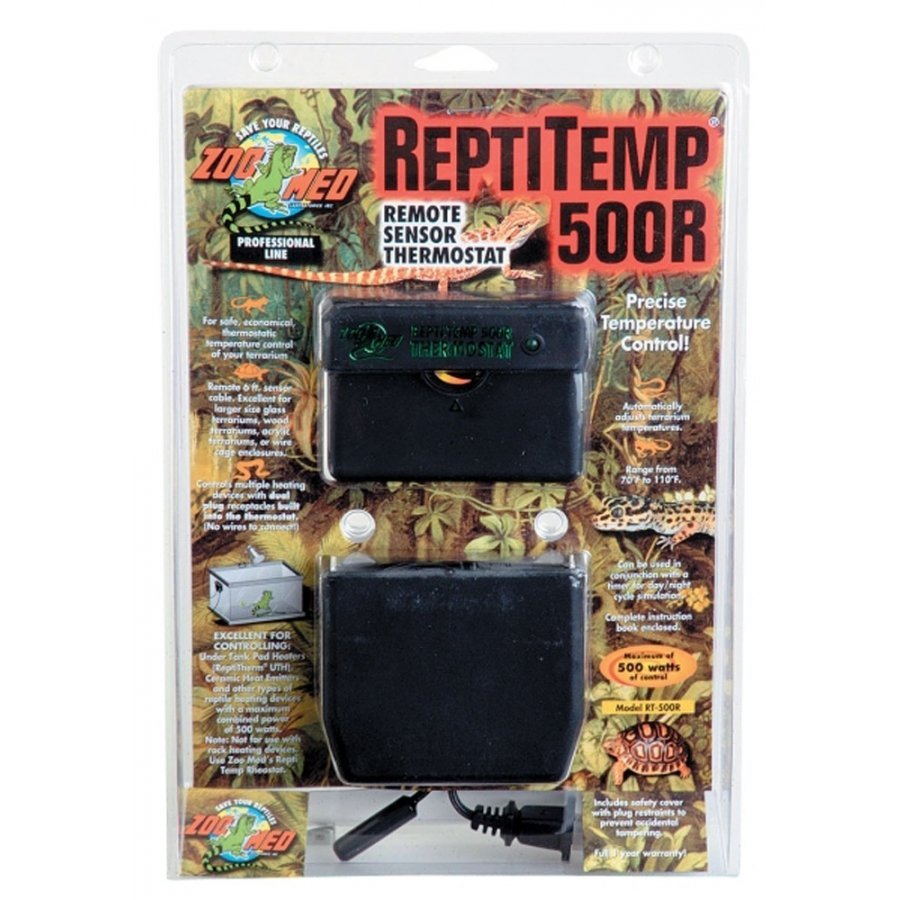 Safety cover prevents accidental bumping of the temperature dial! Includes mounting hardware and extra adhesive pads. Can be used in conjunction with a timer for day/night cycle simulation. Range is 70-110 F
from $30.30 - Offered by 2 merchants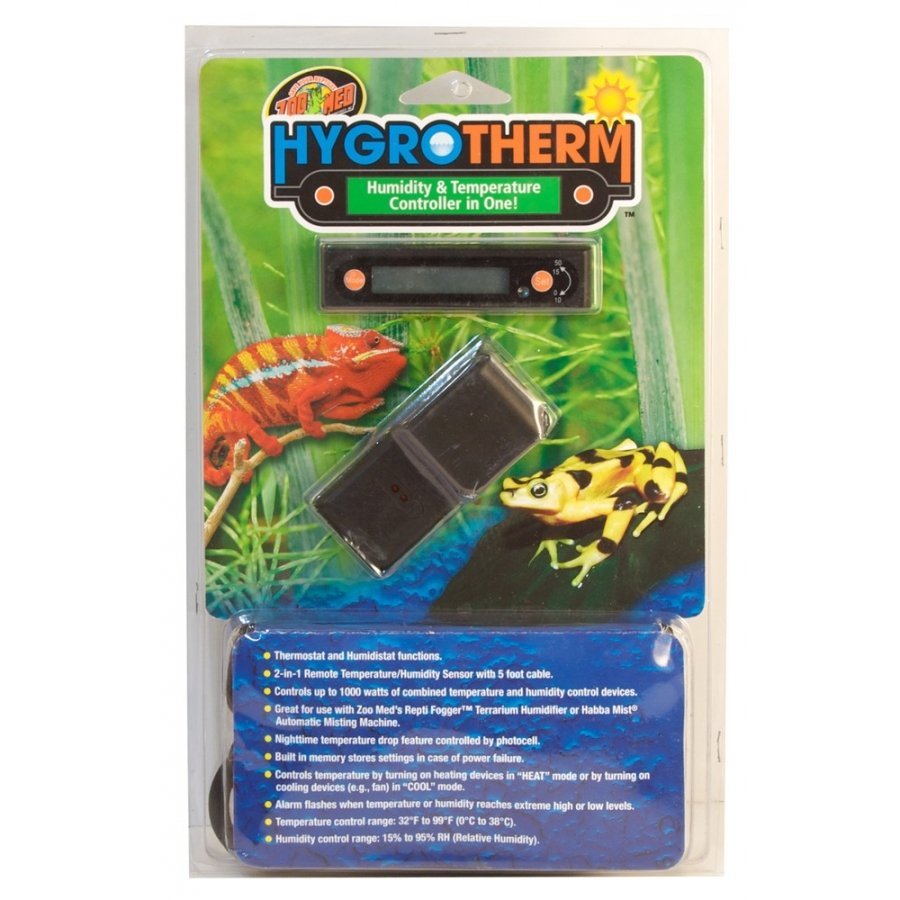 The HygroTherm is a Thermostat and Humidistat in one! It controls up to 1000watts of combined temperature and humidity control devices. It has a 2-in-1Remote Temperature/Humidity Sensor with 5 foot cable.
from $72.15 - Offered by 2 merchants
This is a wide range horizontal thermometer. Ranges from 68 to 107 degrees F. Can be placed in or outside the terrarium.
Note:
Keep away from direct heat or light...
Price: $2.99
This thermometer is for monitoring terrarium temperature levels. Easy to read design, simple installation. Reads from 20 - 110 degrees F...
Price: $4.19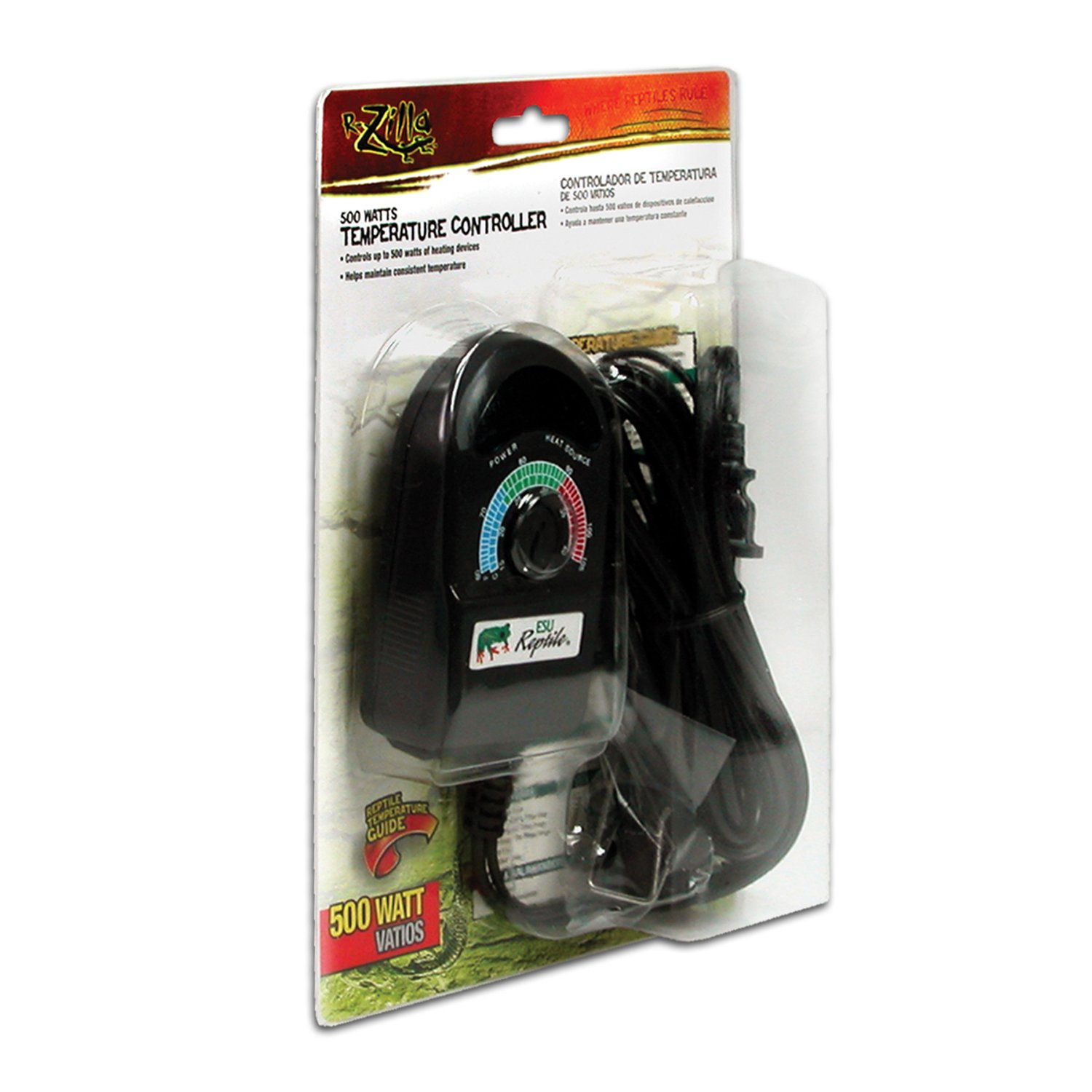 500 Watt Zilla Temperature Controller has the ability to control any type of heating device (sold separately). Thermostat keeps temperature steady for optimum health and safety fea...
Price: $36.19 - On Sale!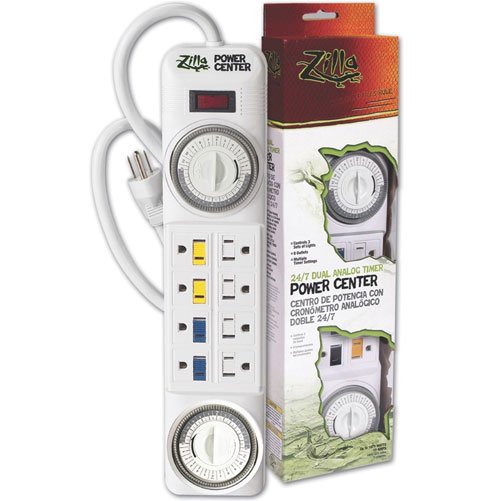 One center manages lights, filters, everything! Constant power or day and night cycling, both in one device. Reliable analog design is easy to program.
Price: $42.58