Ponds
Testing Equipment
Thermometers / Misc
Search Results in Ponds - Testing Equipment - Thermometers / Misc at All Merchants (showing 1 to 2 of 2)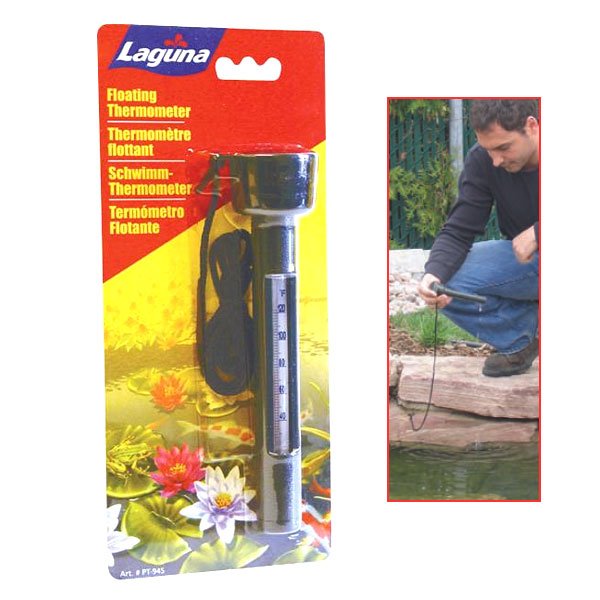 This thermometer has a reading for Celsius and for Fahrenheit and an easy-view window with large scale for quick temperature readings. It comes with a 3' string for ease in pulling the thermometer out of water to read.
Price: $5.56
ABS molded tube case thermometer has a sealed in blown glass tube with F or C scales and a polyethylene rope.
Size:
6.75" long x .75" diameter
...
Price: $9.12