Cats
Cat Toys
Swat / Swing Toys
Search Results in Cats - Cat Toys - Swat / Swing Toys at All Merchants (showing 1 to 10 of 22)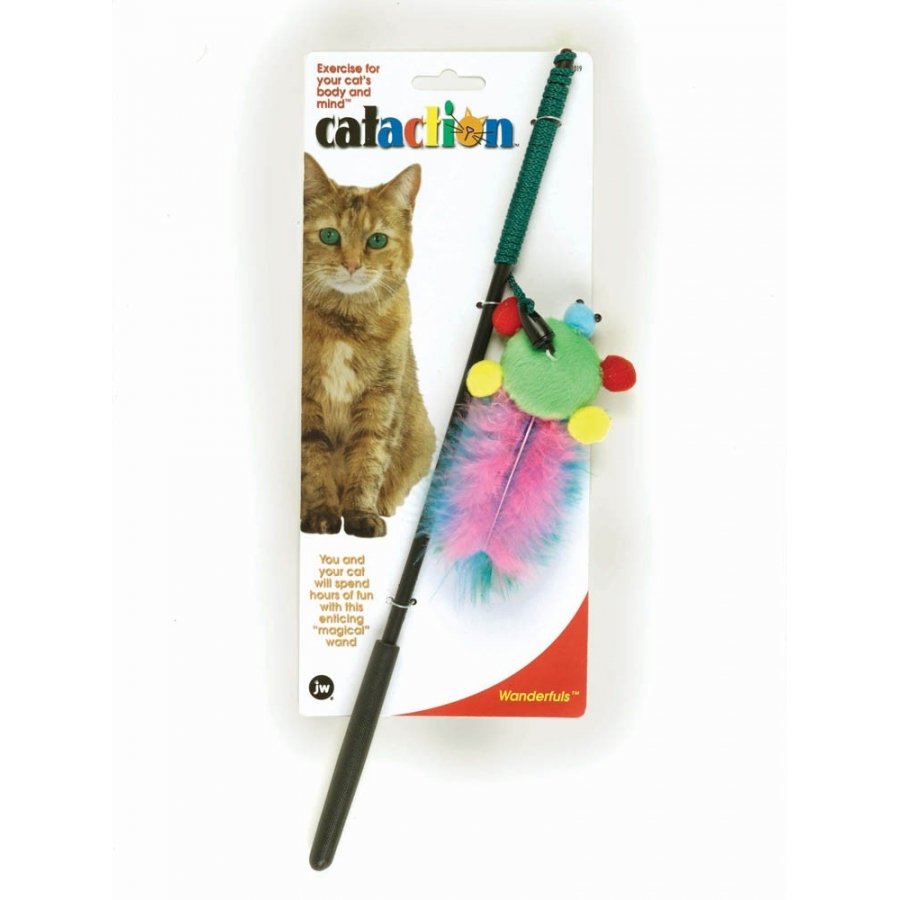 This cat toy is simply 'wanderfuls! You and your cat will spend hours of fun with this 'magical' wand! The crinkling sounds are irresistible and the swaying loops provide plenty of fun-filled play.
from $2.99 - Offered by 2 merchants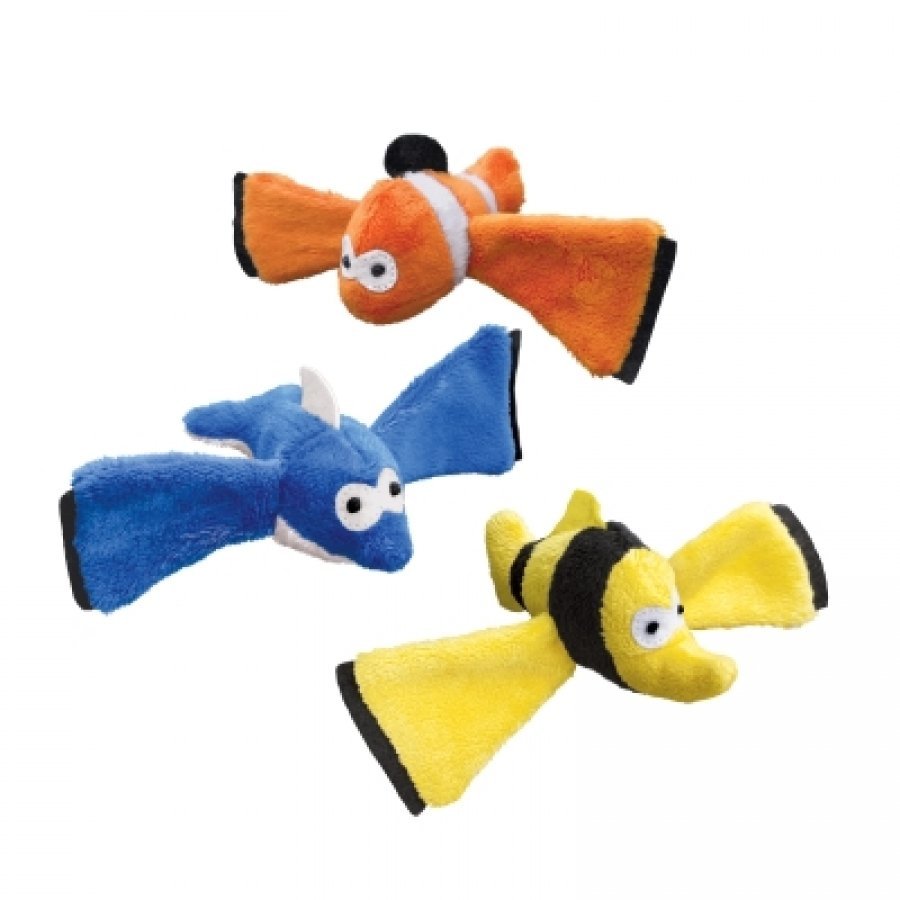 Cats are naturally drawn to the crinkle sound and kong premium north american catnip of the kong kitty thrasher. This uniquely designed fish with extra-long crinkle fins is fun for cats to tackle, bat, and chase.
Price: $4.04
Soft terry cloth toy with catnip. Your cat will toss and tumble with these colorful cute mice for hours Providing exercise and fun.
Price: $3.24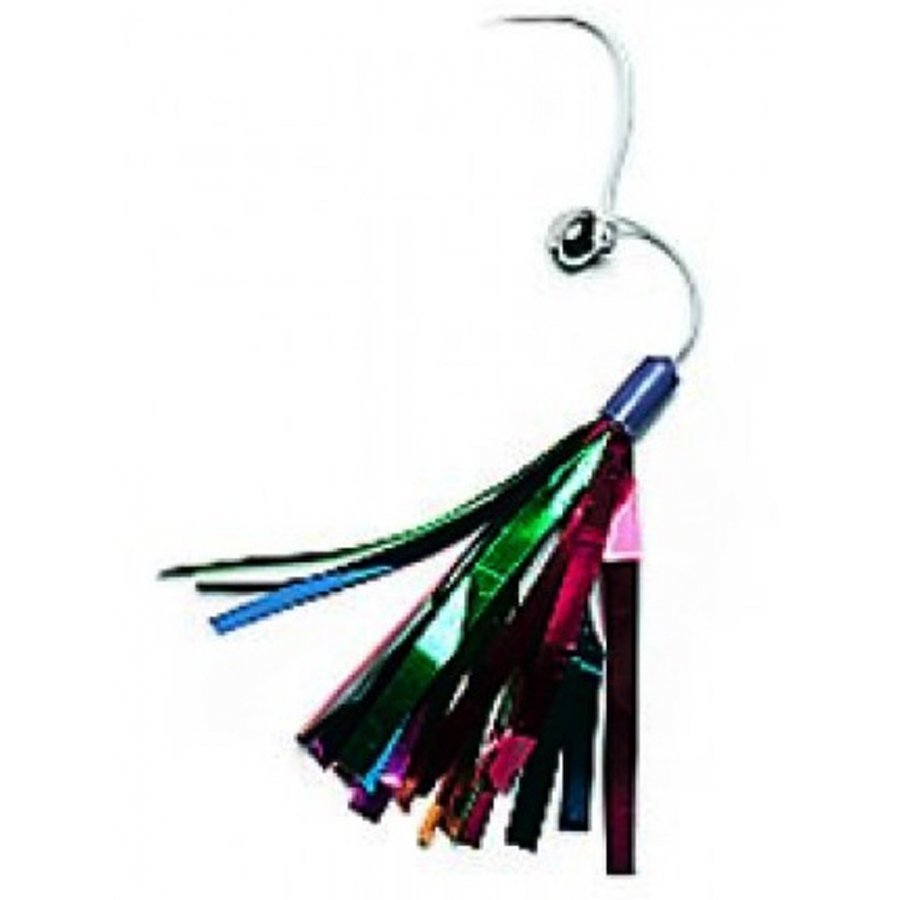 This mini wand teaser cat toy has vibrant colors and feathers to attract most all cats and kittens. Wand toys are adored by cats and offer plenty of opportunity for fun and exercise.
Price: $2.70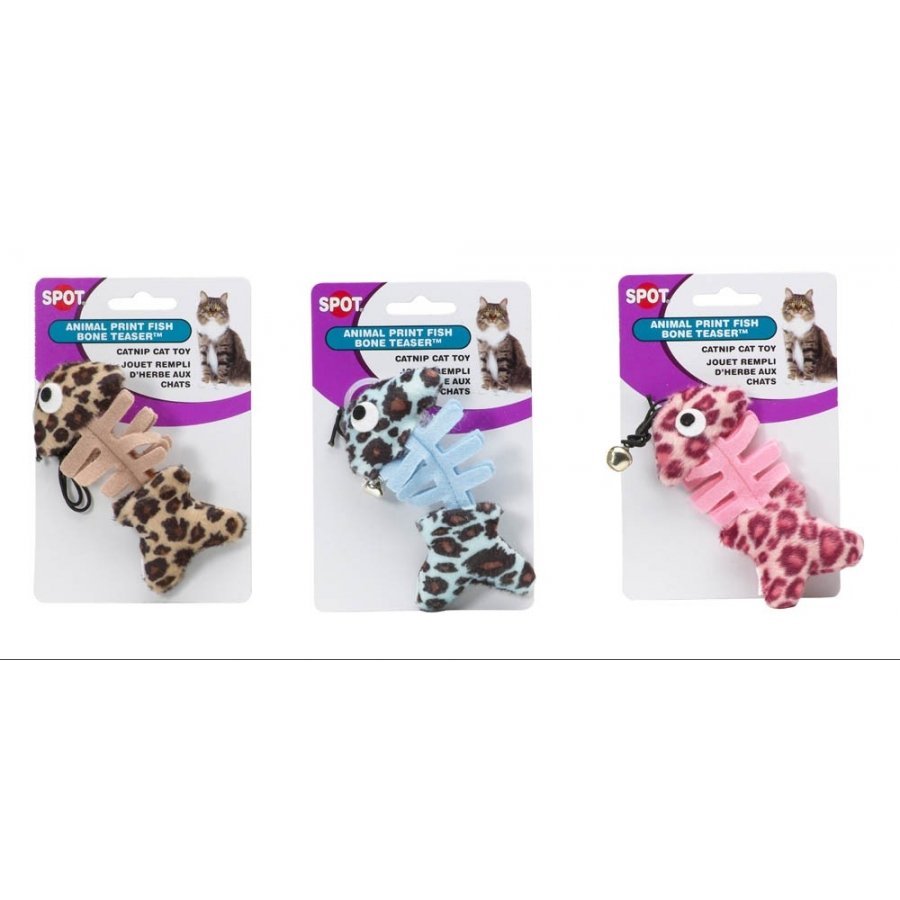 The Fishbone Teaser with Catnip by Ethical comes in an assortment of pastel colors with a fun animal print. This crazy eyed fish is perfect for dangling in front of your playful kitty. Fish is filled with premium catnip to encourage lots of play with your
Price: $2.33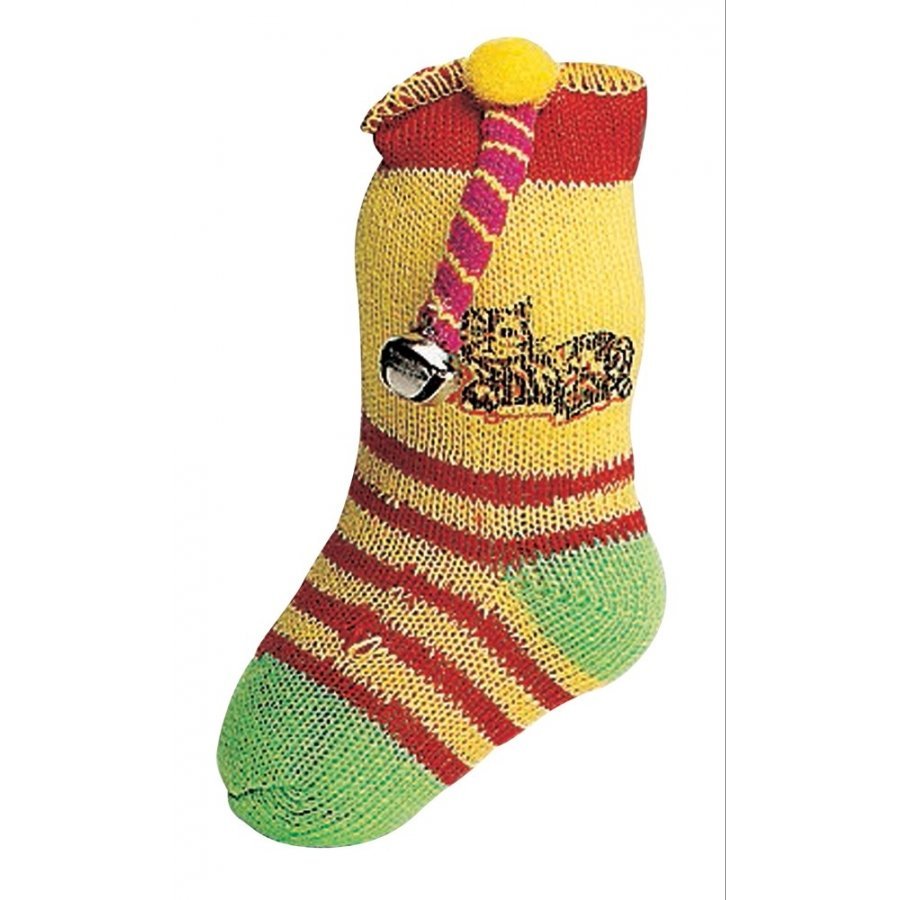 The Neon Catnip Sock Cat Toy by Ethical is loaded with premium catnip and has a bell for tons of kitty fun and entertainment. Bright color is easy to spot and this sock is perfect for chasing, tossing and batting around. Size is 5 inches long.
Price: $2.56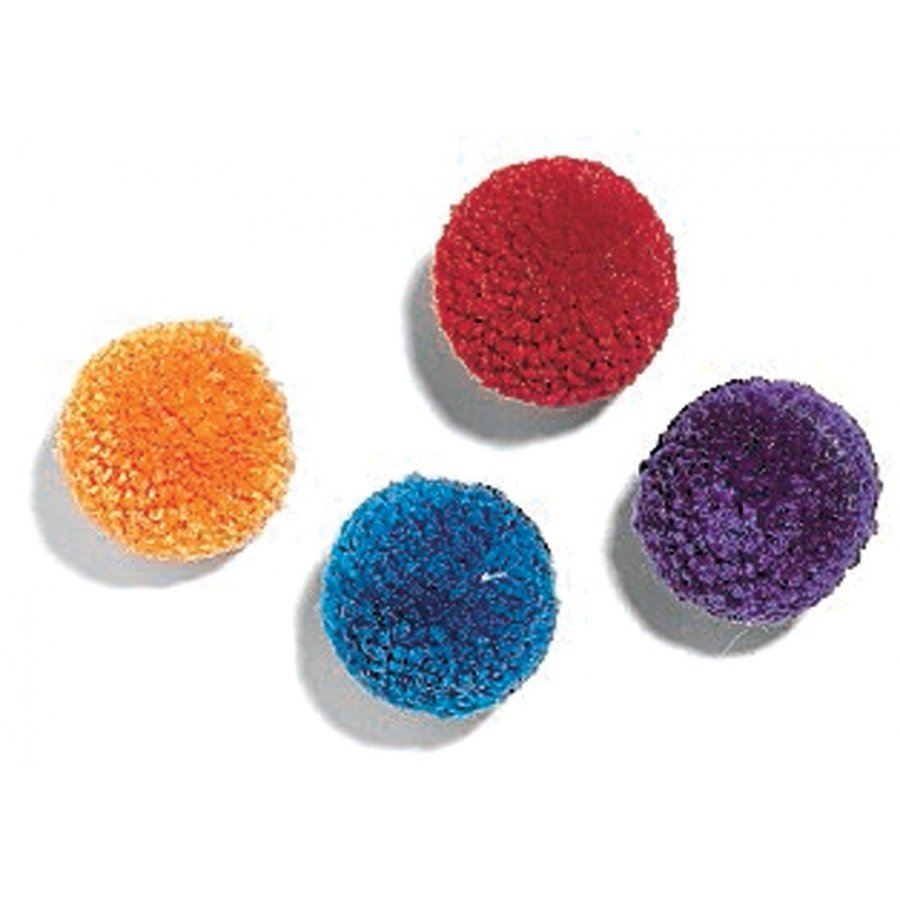 These soft, wool pom poms are filled with premium catnip and come in a four pack of assorted bright colors. Balls are about 1.5 inches in diameter and are lots of fun to bat around and chase. Made with high quality wool and durable to withstand hours of p
Price: $2.13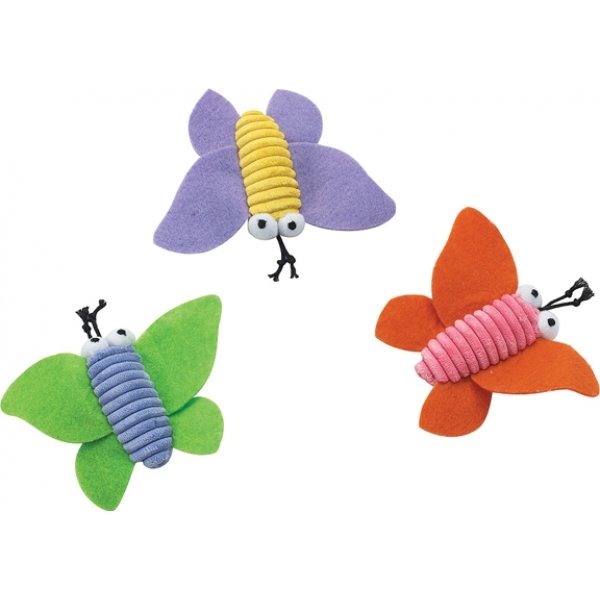 Large and colorful butterfly with felt wings. Contains catnip.
Price: $2.81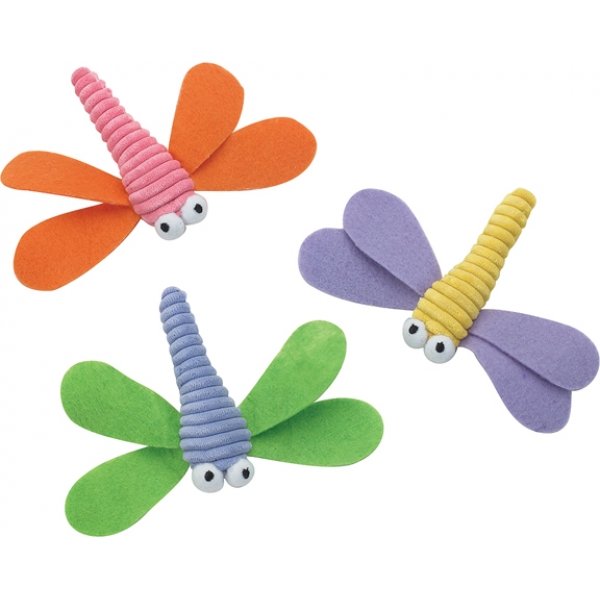 Large and colorful dragonfly with felt wings. Contains catnip.
Price: $2.81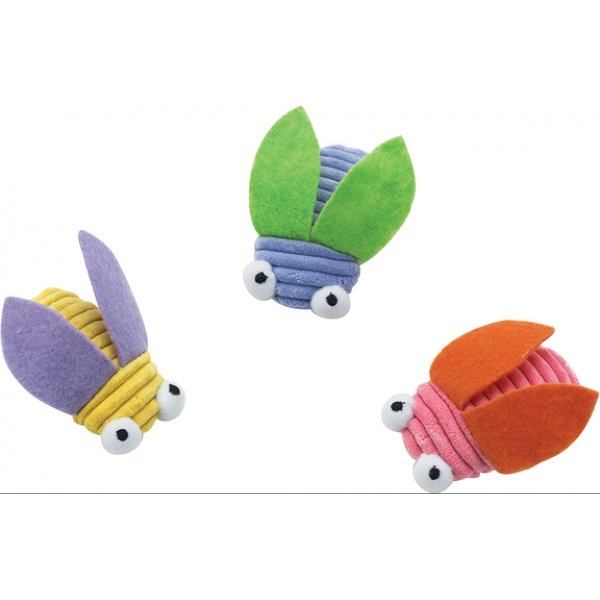 Large and colorful bee with felt wings. Contains catnip.
Price: $2.82