Cats
Cat Toys
Mouse Toys/ Mouse Teasers
| | | |
| --- | --- | --- |
| | Mouse Toys/ Mouse Teasers | |
Search Results in Cats - Cat Toys - Mouse Toys/ Mouse Teasers at All Merchants (showing 1 to 10 of 35)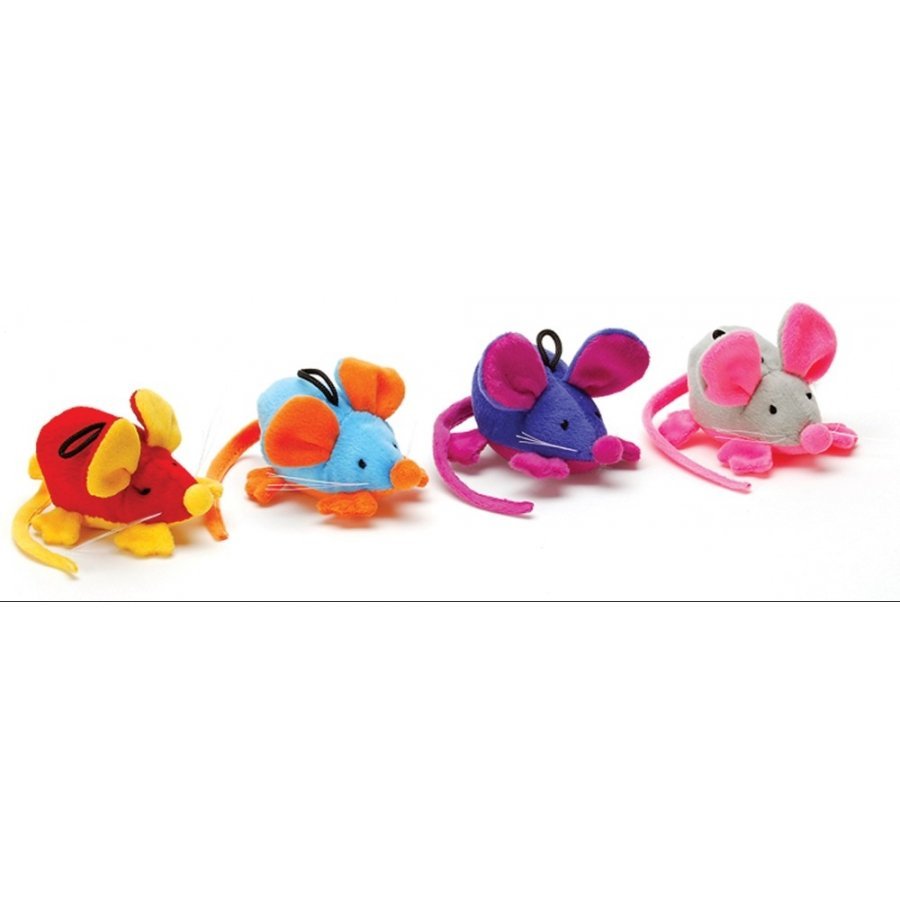 Your cat will just love the Rattle Clatter Mouse toy! Inside this oversized mouse is a unique sounding rattle and catnip to provide your pet with endless hours of fun. Approximately 4 inch length with a 6 inch tail.
from $3.19 - Offered by 2 merchants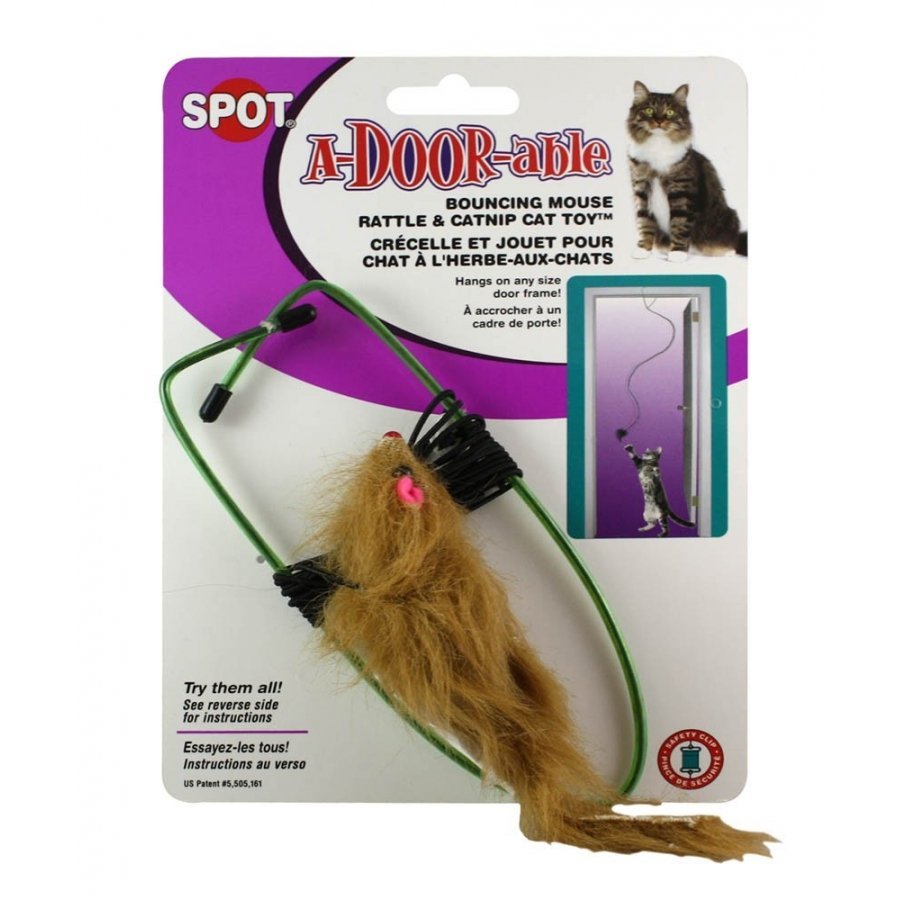 Ethical's A-Door-Able bouncing mouse toy gives your cat another way to have hours of entertainment. Just hang this mouse on any door frame and watch your cat bat this silly mouse around. Mouse is made with real fur to look real. Filled with catnip.
from $3.99 - Offered by 2 merchants
Birds of a Feather cat toys from Ethical are fun toys filled with the catnip that drives your cat crazy. Satisfying your cat's natural desire to hunt, it will keep your cat active...
from $2.99 - Offered by 2 merchants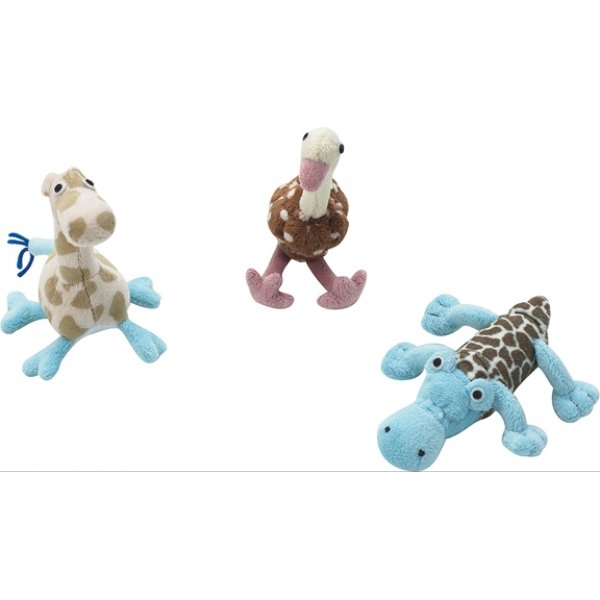 Oversized plush toys made contrasting printed fabric. Contains catnip.
from $3.19 - Offered by 2 merchants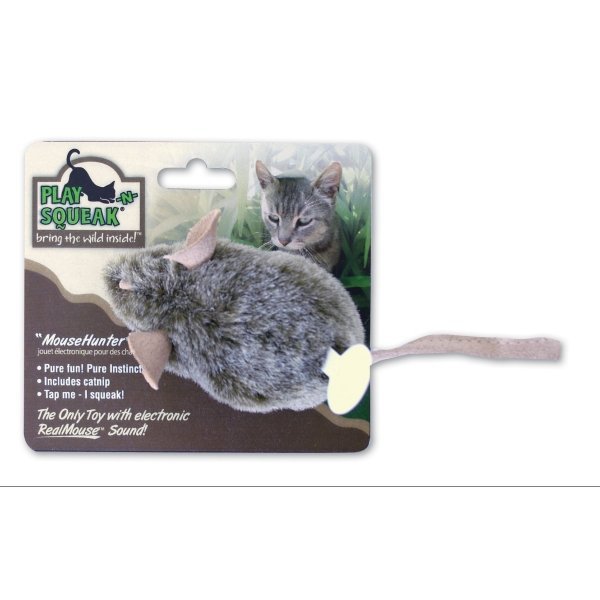 This realistic mouse is ideal for a cat who like to hunt and chase mice. Mouse feels soft like a real mouse and has a realistic mouse sound. Your cat will have hours of mess-free fun with this silly mouse.
from $3.59 - Offered by 2 merchants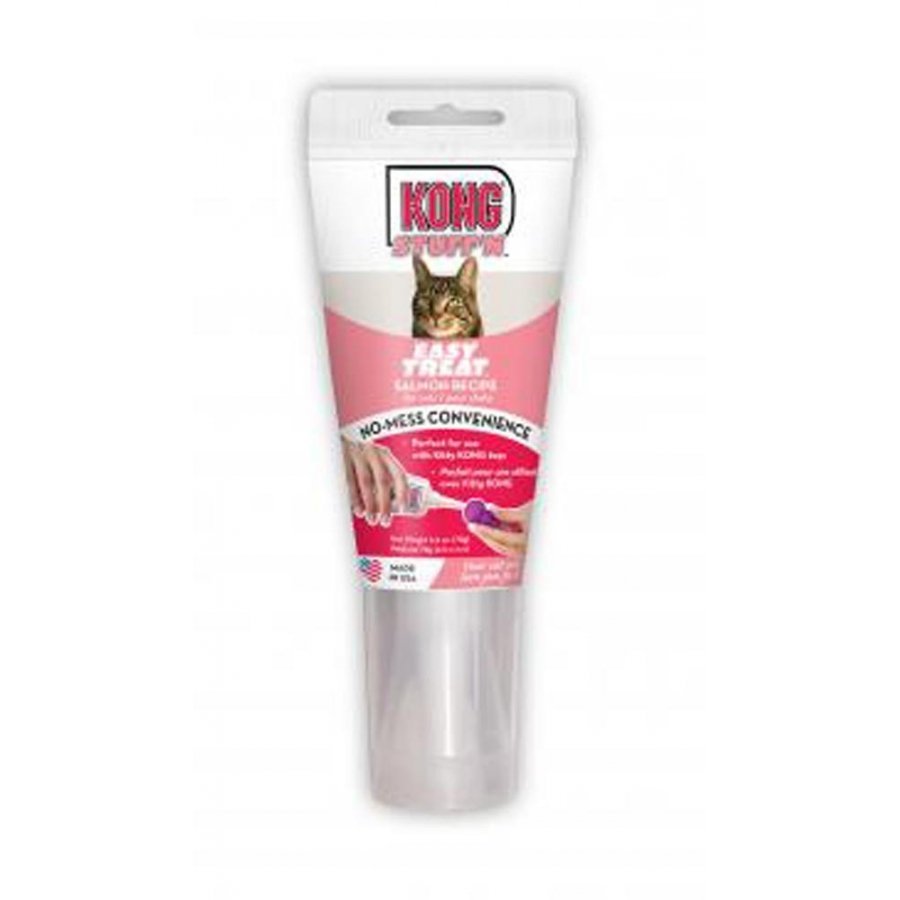 Works great inside the kitty kong, or as an anytime treat. A small squeeze is all you need. Comes in an easy-squeeze tube that does not require refrigeration.
Price: $3.97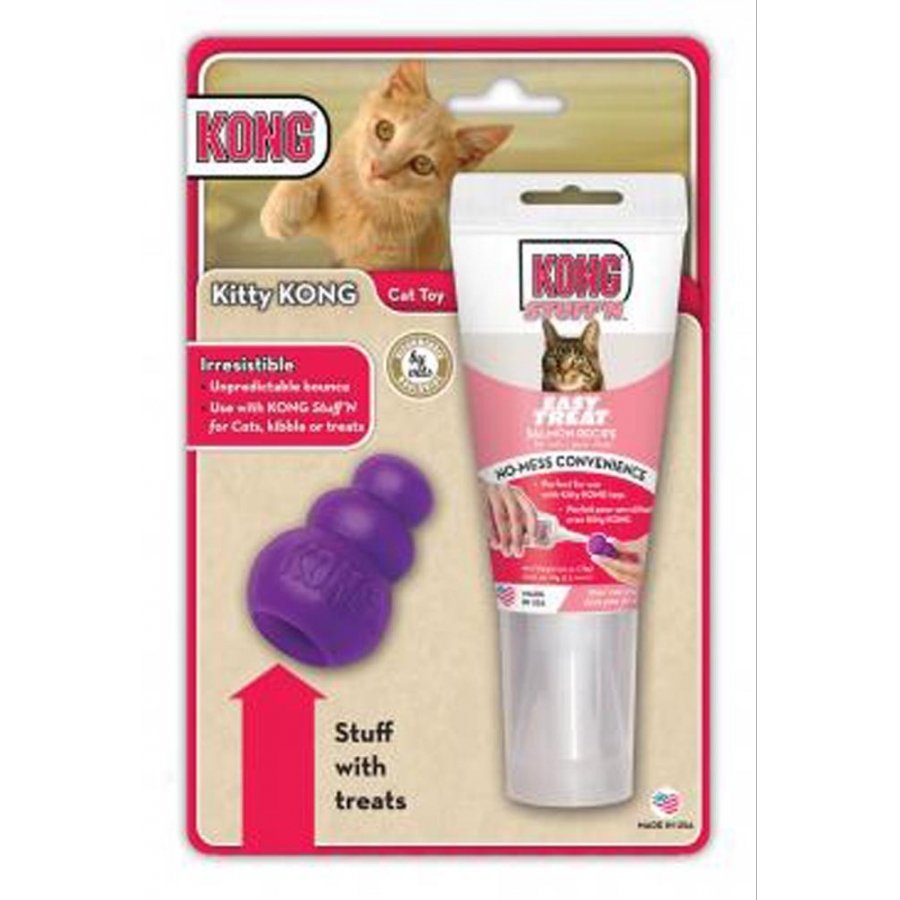 Contains a kitty kong toy plus a 2.5 ounce tube of kongs new stuff n easy treat for cats. With its lightweight construction the kitty kong can easily be batted, rolled and bounced by cats. Increase excitement by filling it with treats or a bit of the salm
Price: $6.38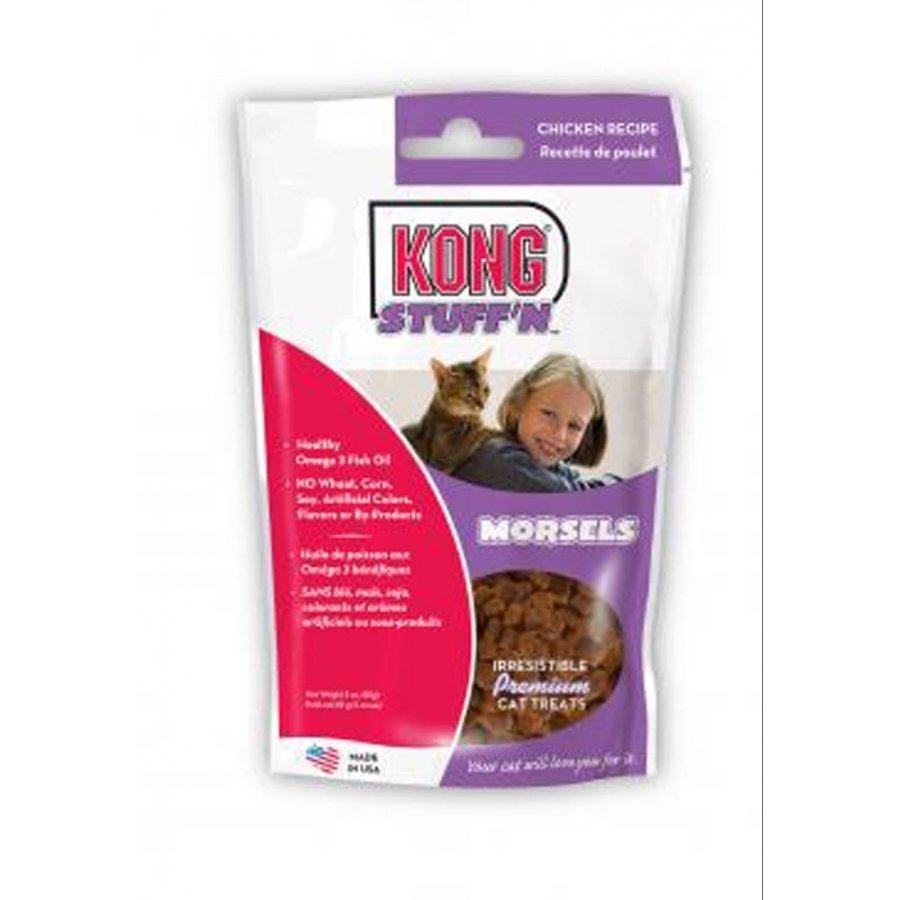 Irresistable, semi-moist premium treats for cats. Comes in a resealable bag. Contains delicious natural ingredients such as chicken, peas, carrots and fish oil. Contains no wheat, corn, soy, artificial color, artificial flavors or by-products, making them
Price: $4.02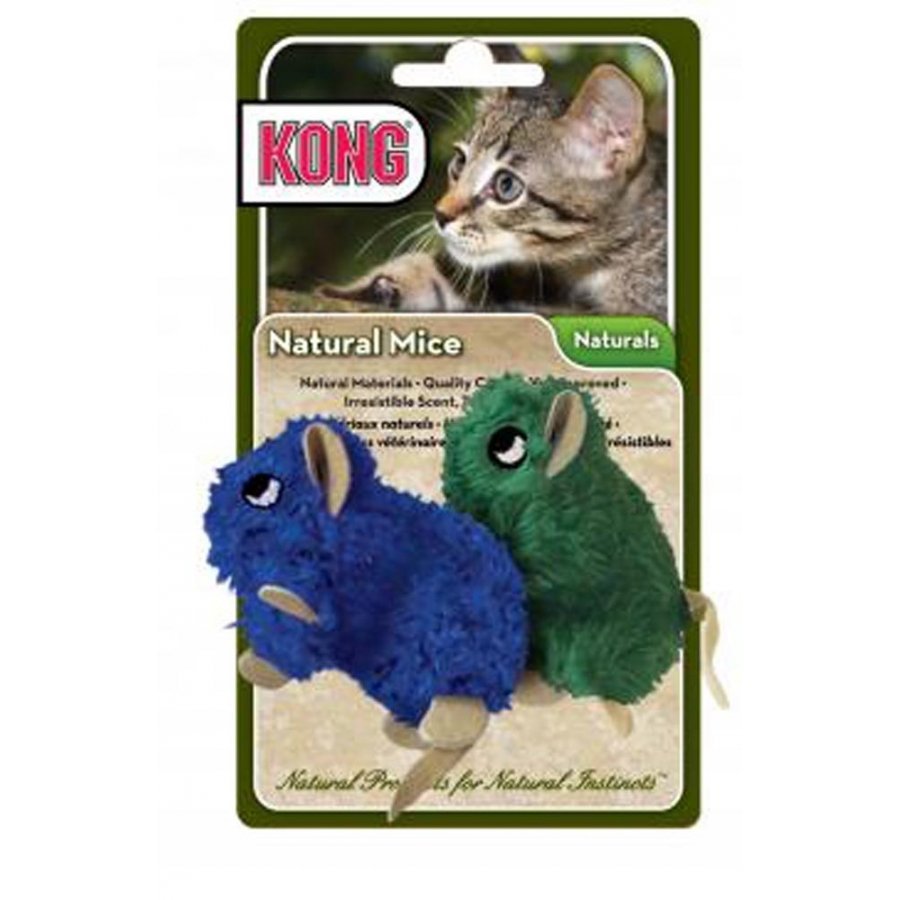 Kong Natural Mice Cat Toys are available in a two pack for hours of play. Cats love to chase these environmentally friendly mice that are made of natural materials and dyes. Filled with catnip to keep your cats interest for a long time.
Price: $5.16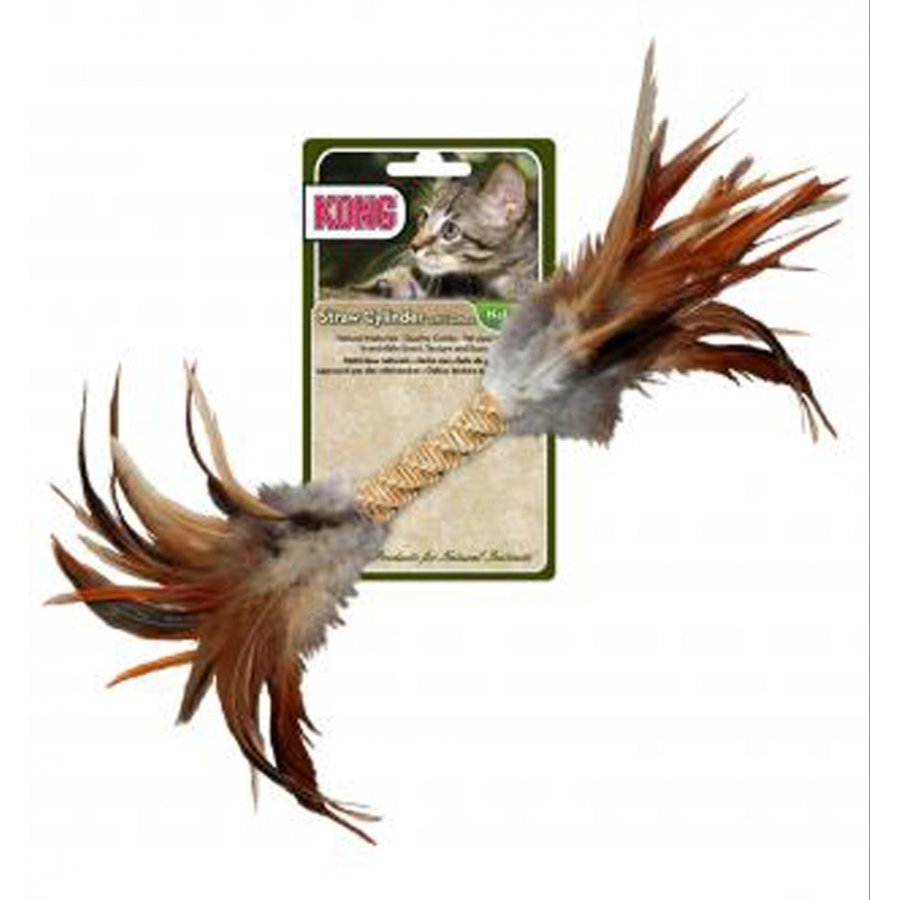 Straw cylinder with feathers made with natural materials. With quality catnip. Irresistible scent, texture and sound.
Price: $4.38