Small Pets
Small Pet Food
Mouse / Rat Food
Search Results in Small Pets - Small Pet Food - Mouse / Rat Food at All Merchants (showing 1 to 8 of 8)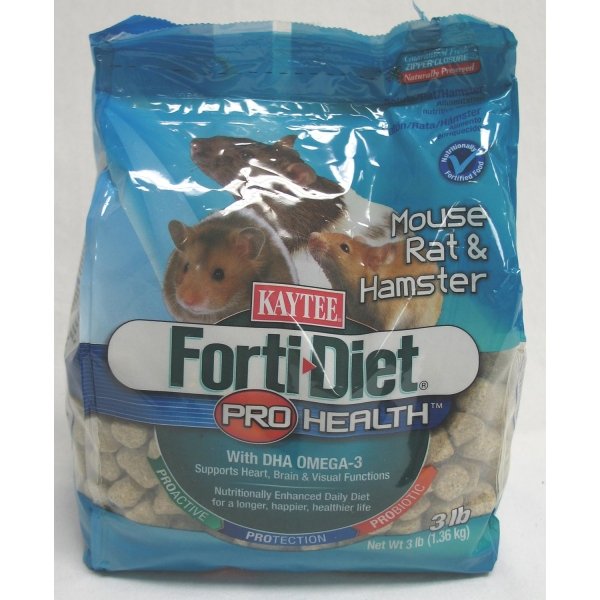 A fresh blend of seeds, grains, and fortified supplements that meet high quality, nutritional standards of vets, etc. Proactive - with omega-3 fatty acids that support heart, brain and visual functions. Protection - rich in natural antioxidants for immune
from $6.44 - Offered by 3 merchants
Treat your pet rat, mouse or gerbil to this tasty and healthy daily meal by Sunseed. Made with a variety of healthy ingredients that small animals love to eat, such as peanuts, eggs and more. Available in two sizes.
from $4.89 - Offered by 3 merchants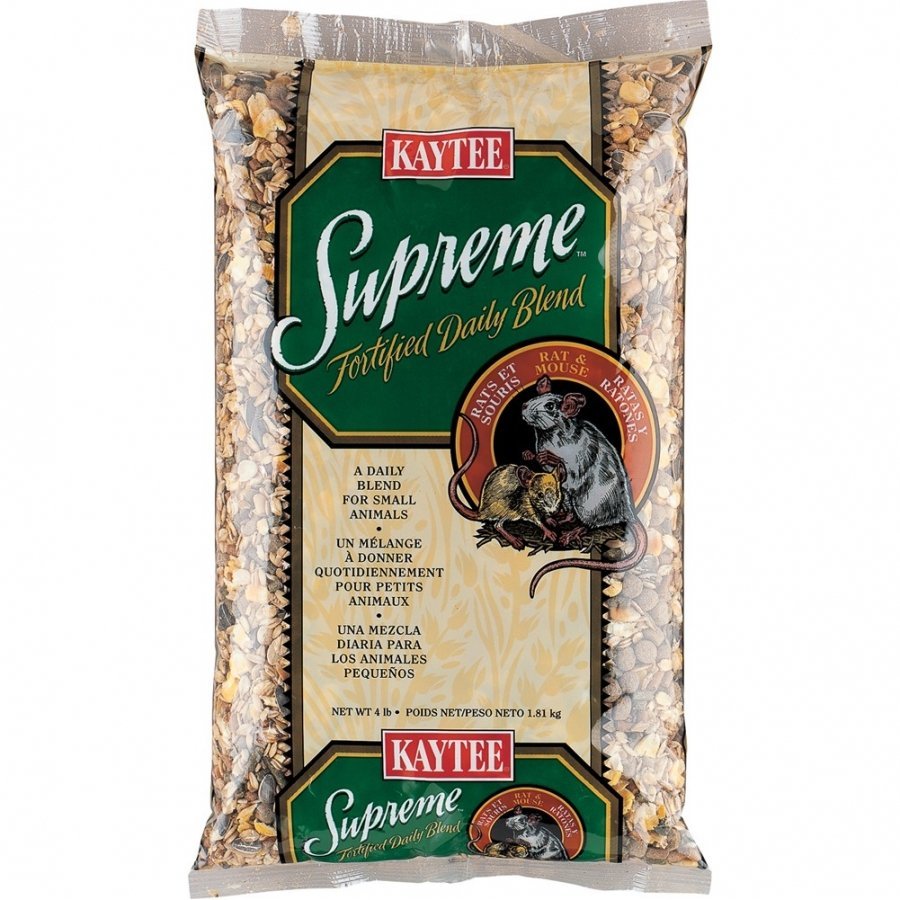 To ensure a balanced diet add foods high in vitamins and minerals or feed a nutrient complete food.
from $6.42 - Offered by 2 merchants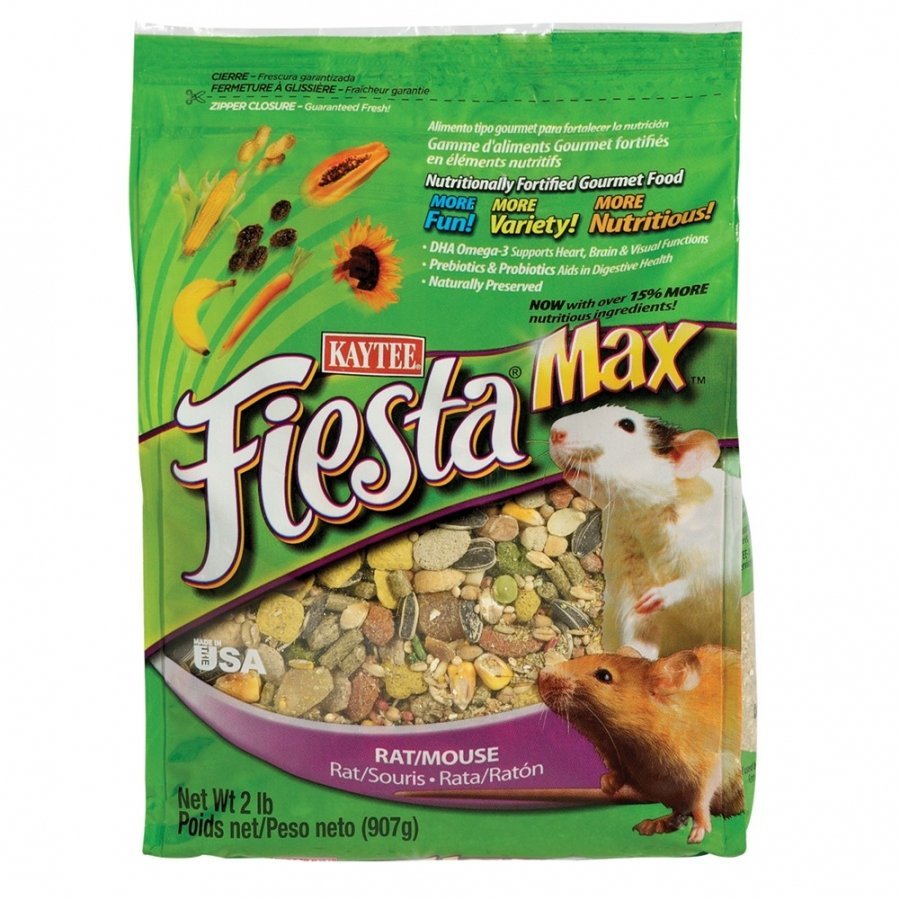 KAYTEE Fiesta Gourmet food helps small pets thrive! Packed with a fortified mix of vegetables, high fiber hay, healthful whole grains, and fruit, Fiesta contains essential nutrients for healthy small animals. 2 lbs
from $6.47 - Offered by 2 merchants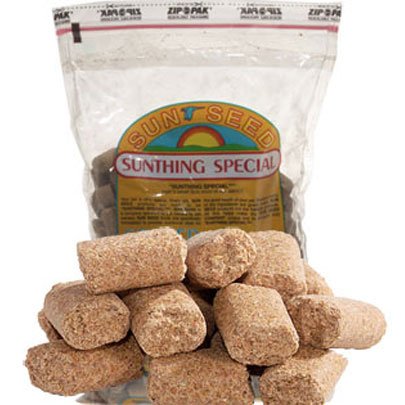 Nutritious treat originally designed to give optimum nutrition to laboratory animals. Small animals will love this tasty nugget treat and will benefit from the nutrition as well.
from $3.89 - Offered by 2 merchants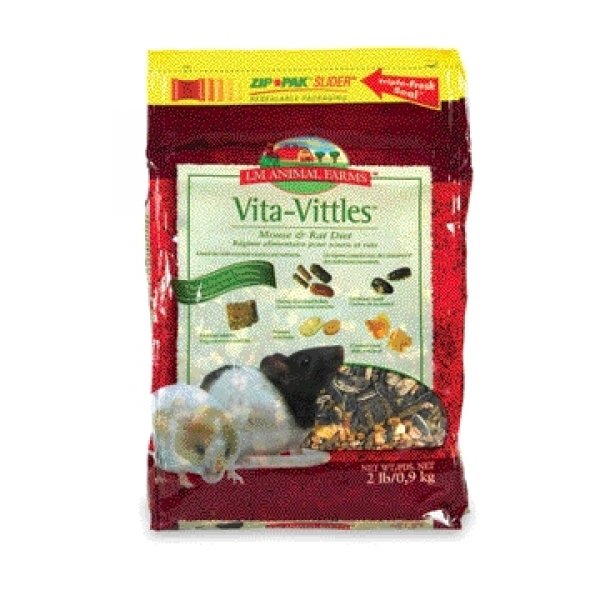 Vita-vittles mouse & rat diet is a nutritious daily food. 100% complete and balanced blend of healthy seeds and tasty pellets. Enhanced and fortified with peanuts, cracked corn and fortified nibbles.
Price: $3.62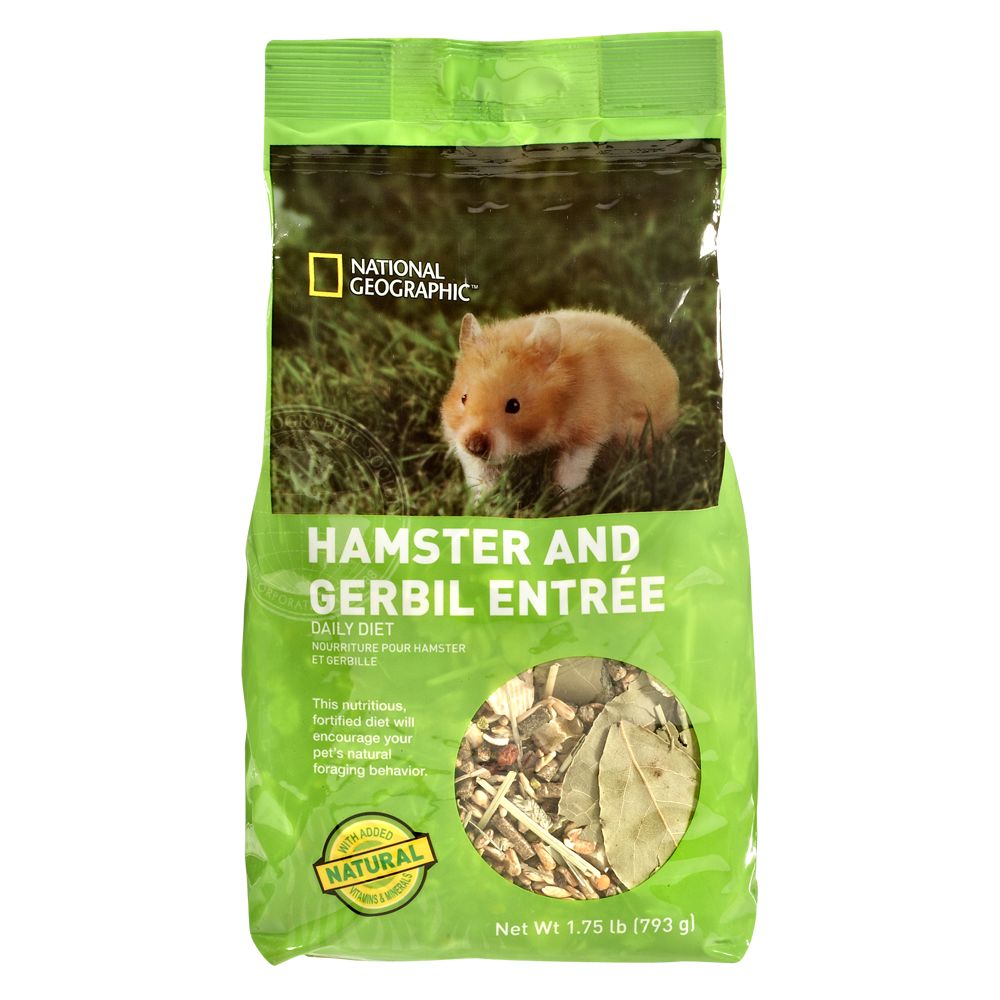 Offer your furry friend a hearty meal with this National GeographicHamster Entr©e Daily Diet that is loaded with an incredible varietyof whole grains, vegetables and beans, including barley, oats, peas, red lentils, mung beans, buckwheat, bay leaves, pine nuts andpotatoes to cater to your hamster's natural foraging instincts. Thenutritionally complete food helps provide a balanced and wholesomediet to your little critter. Features: Mixed diet full of a variety of whole grains, vegetables an
Price: $7.99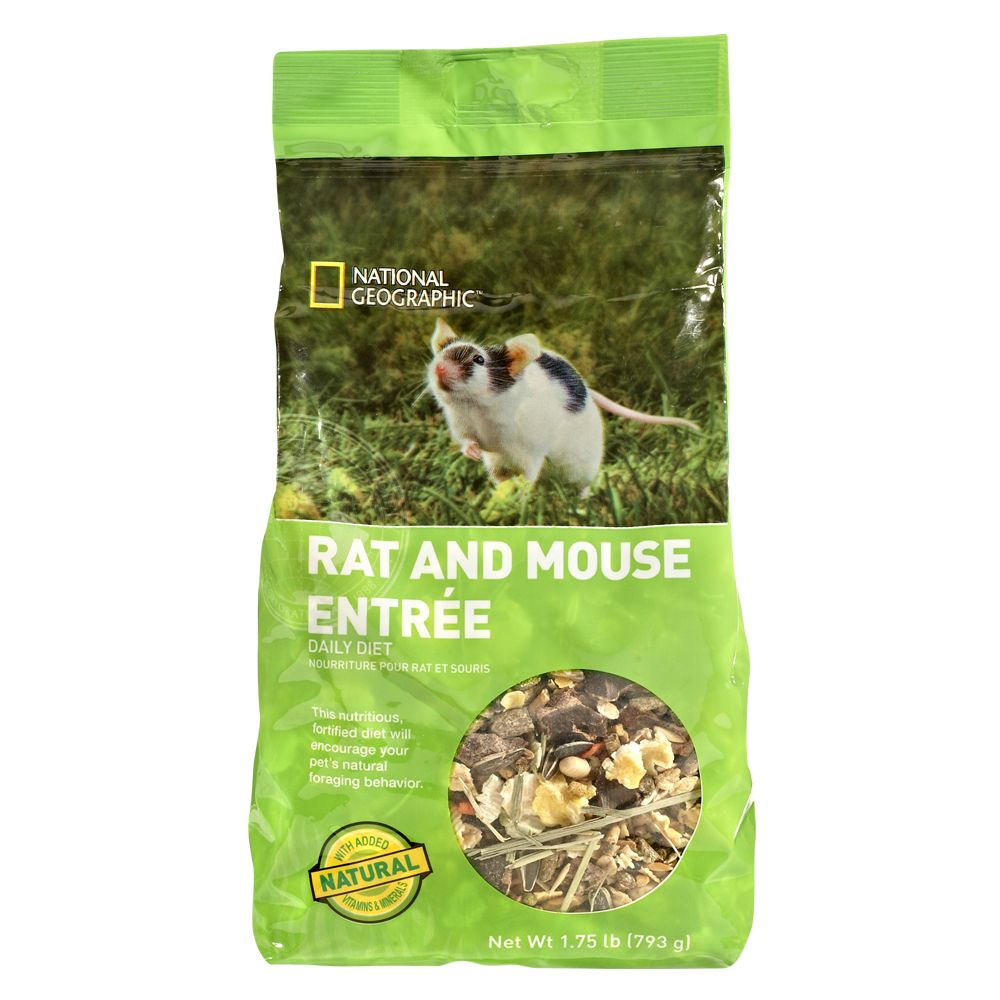 Nourish your little critter with this National Geographic Rat & Mouse Entr©e Daily Diet that contains a vitamin- and mineral-richformula to supply your rat or mouse with the complete nutrition heneeds to thrive. The mixed diet is made with a variety of wholegrains and flaked peas, carrot slices, apples, dates, sweetpotatoes and chopped Timothy hay to promote your pet's naturalforaging instincts. Features: Mixed diet contains a variety of whole grains, vegetables and fruits and more to suppo
Price: $7.99