Search Results in Cats - Health Care - Kitten Feeding Supplies at All Merchants (showing 1 to 4 of 4)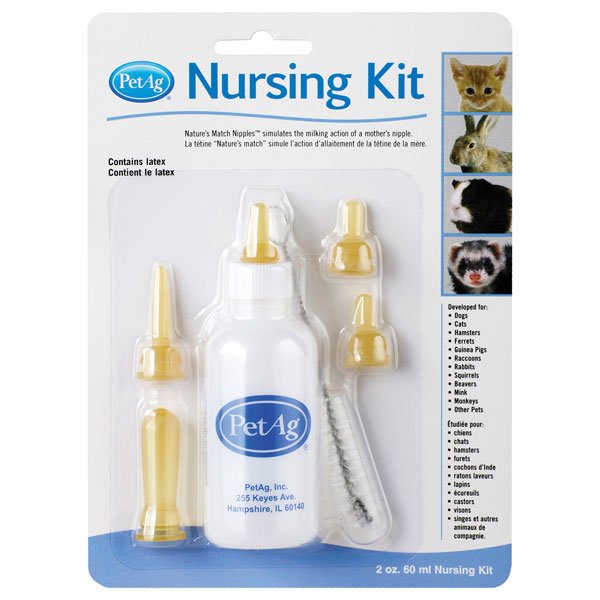 2 oz. Nursing Bottles are durable plastic bottles made to withstand repeated use and sterilization. Nipples come with no holes for custom control flow of formula. Graduated bottles aid in accurate feeding.
Price: $4.06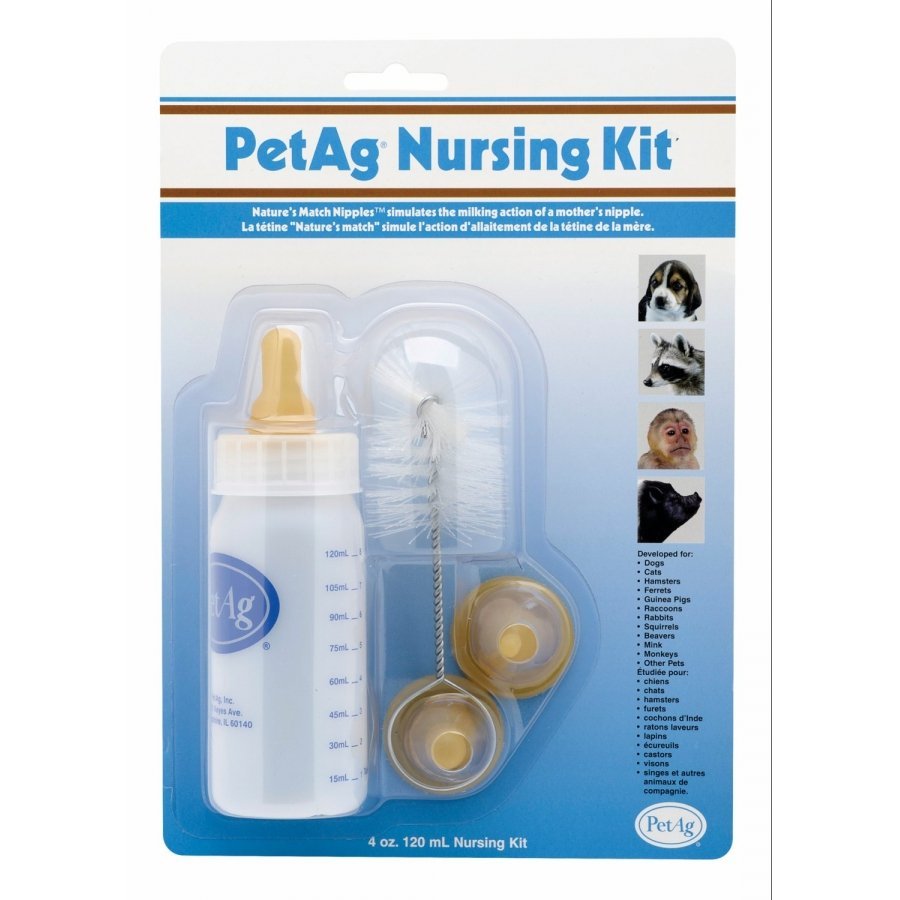 All bottle reared babies need good nutrition properly administered. PetAG nurser bottles have been designed to fill this need. Kit comes with a 4 oz. bottle, 3 different shaped nipples, and a brush to clean your bottle and nipples.
Price: $6.48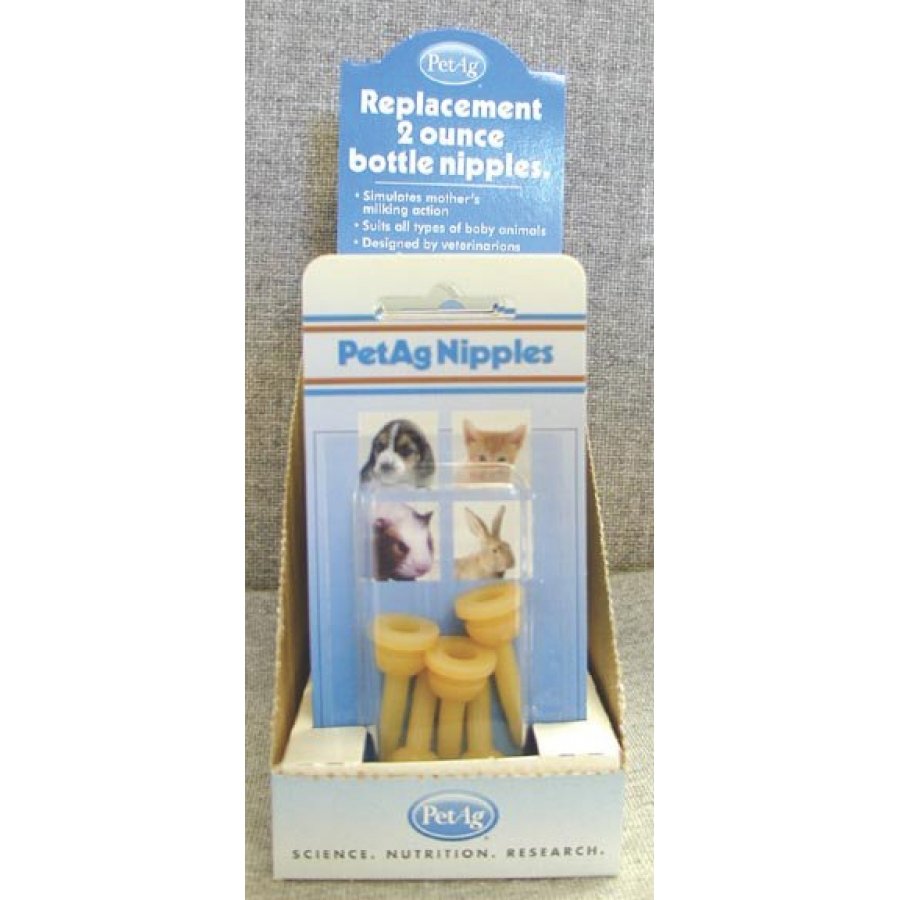 PetAg Replacement Elongated Nipples fits PetAg 2 oz. nurser bottles. Specially designed nipples simulate milking action of mother's nipples. Developed for puppies and kittens but with the elongated design these can be used with all young animals.
Price: $3.46
ElongatedReplacemnt Nipple 5pk
Price: $3.69