Aquariums
Fish Medications
Ich Medications
Search Results in Aquariums - Fish Medications - Ich Medications at All Merchants (showing 1 to 10 of 27)
Ich Attack treats diseases caused by ich, fungus, protozoans and dinoflagellates. It is safe for use in freshwater, saltwater (including reef and live rock aquariums) and in orname...
from $7.99 - Offered by 2 merchants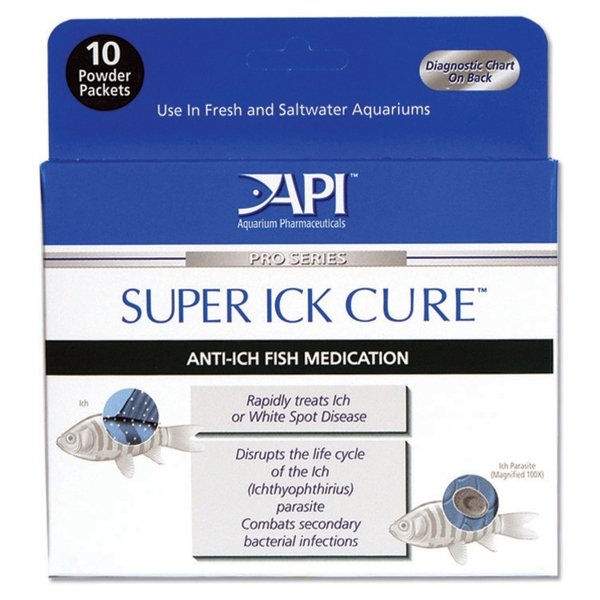 Kill highly contagious ich parasites while safely treating bite wound sites in freshwater aquariums. Not for use with ornamental invertebrates. 10 pack. Each medication is premeasured in multiple layer foil packets.
from $5.99 - Offered by 2 merchants
Diagnosing fish diseases and dosing medications can be tricky and stressful for you and your fish. Aquarium Pharm's liquid Super Ick medications help to take the guesswork out of t...
Price: $3.89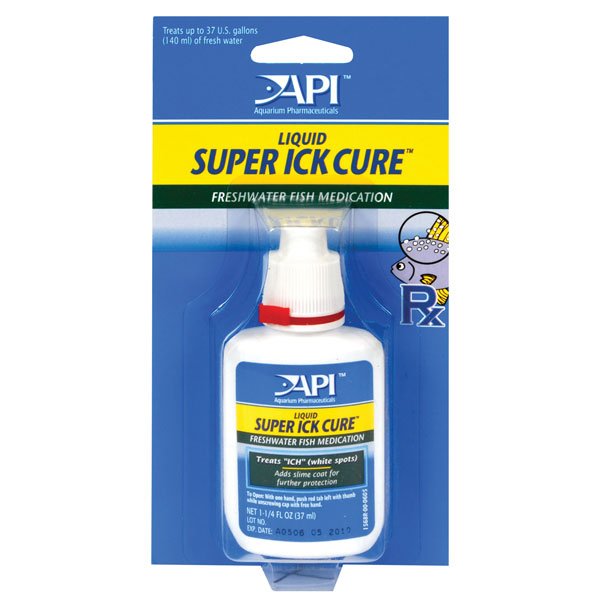 An effective treatment for Ich, a highly contagious disease, also called white spot disease. Quickly kills the ich parasite, usually within 24 hours. Provides a synthetic slime coat replacement that helps form a barrier against secondary infection.
Price: $3.52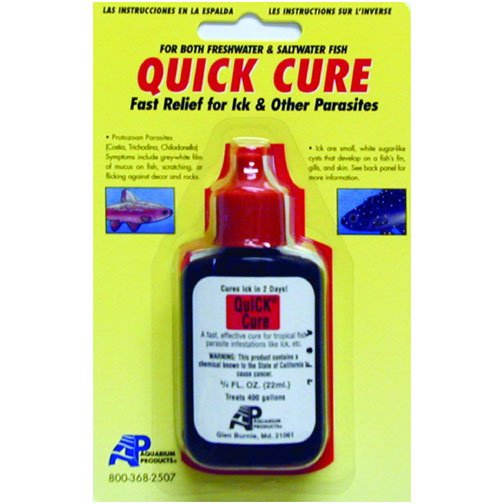 Powerful anti-parasite medication that cures Ick in 2 days.. Ideal for Freshwater and Marine aquariums Will not effect biological systems. Quick Cure is the fastest treatment for curing Ick producing results in only 2 days.
Price: $3.48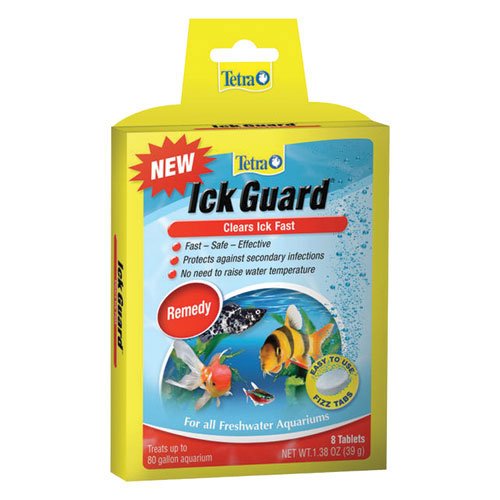 Ick Guard is a soothing conditioner that quickly clears ick(Ichthyophthirius multifiliis) or white spot on freshwater tropical fish and goldfish. Ick is usually the result of sudden changes in the aquarium water temperature or stress. Left untreated ick s
from $3.49 - Offered by 2 merchants
Rid-Ich is a combination of two powerful medications which have proven effective in the control of many diseases of freshwater fish caused by external parasites such as white spot ...
Price: $7.99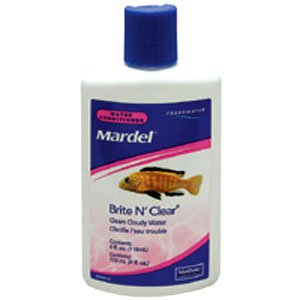 4 oz bottle-concentrated liquid that safely clears cloudy aquarium water and removes excess phosphates-for fresh water use. It has a softening effect on water, thus reducing calcium build up on glass.
Price: $3.53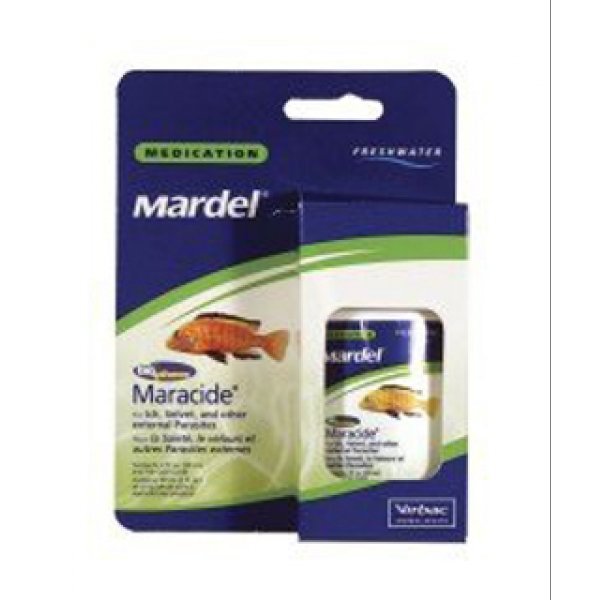 Multi-layered microspheres attach to the fish and breakdown one layer at a time, releasing the antibiotics. A filming agent similar to the natural mucous coat of a fish seals the treatment in contact with the tissue surface. Should be used when a diagnosi
Price: $5.56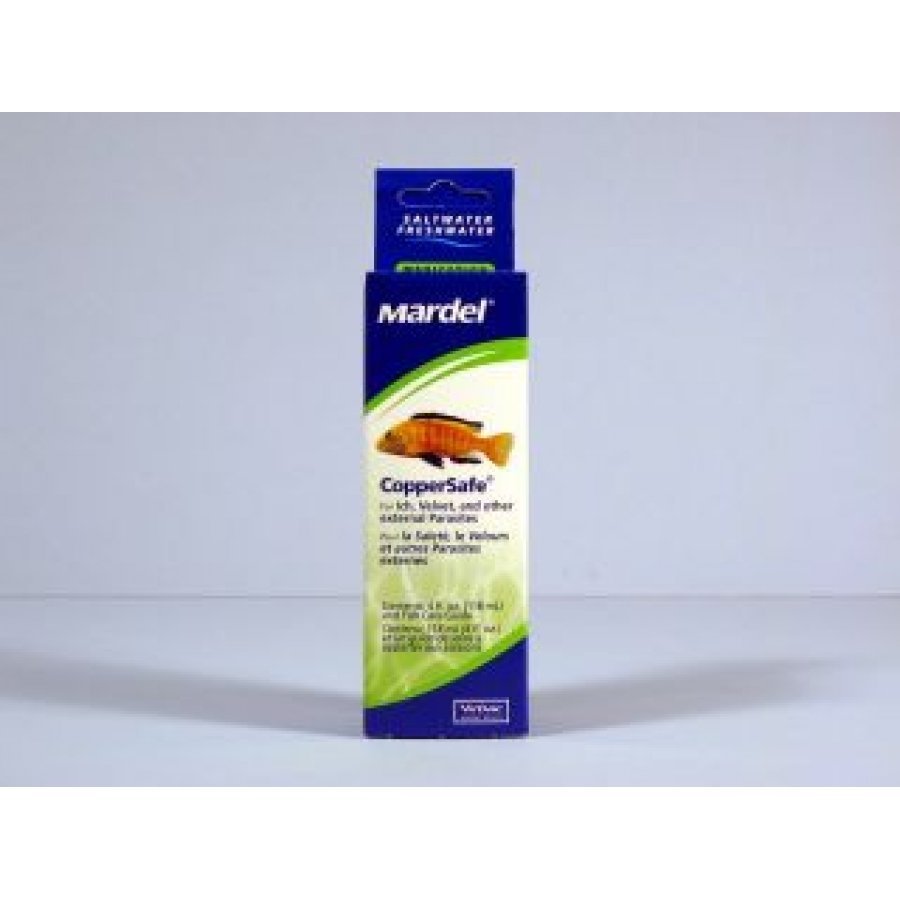 Chelated copper treatment recommended for the treatment of ick, flukes, anchor worms, velvet, protozoan diseases and other external parasites. CopperSafe is a chelated copper compound that is used for the treatment of infections.
Price: $6.84