Wild Birds
Wild Bird Food
Hummingbird Nectar
Search Results in Wild Birds - Wild Bird Food - Hummingbird Nectar at All Merchants (showing 1 to 5 of 5)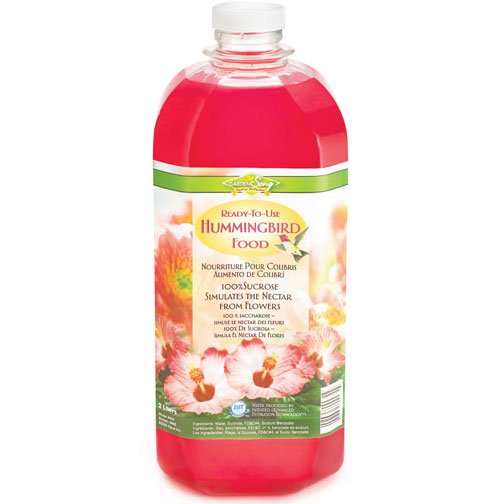 Never have to worry about making hummingbird food again! The formula in Opus' ready to use hummingbird nectar is the perfect blend of water and sugar and colored red to attract hummingbirds. Easy to use, just pour in a clean hummingbird feeder!
from $4.99 - Offered by 2 merchants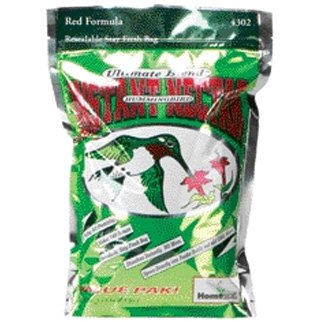 Hummingbirds expand alot of energy compared to thier small body weight. They must be fed often. Spoon directly into feeder bottle, add cold water and shake. Dissolves instantly. Gardner/ Homestead high quality nectar for hummingbirds 2.5 oz.
Price: $6.62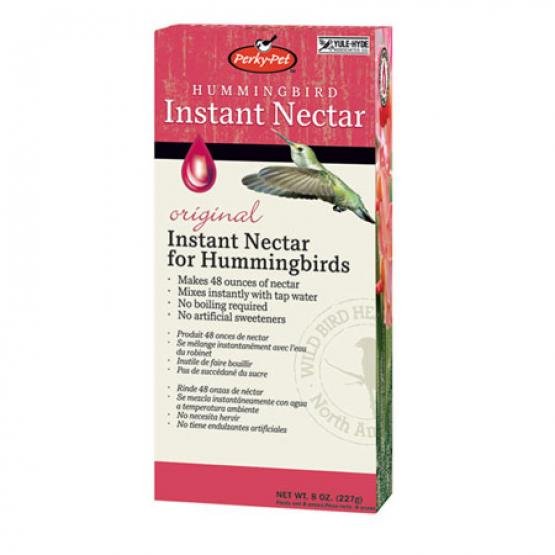 8 oz. Instant Nectar Dry Mix For Hummingbirds Makes 48 oz. Of Nectar. Perky Pet Brand.
Price: $1.99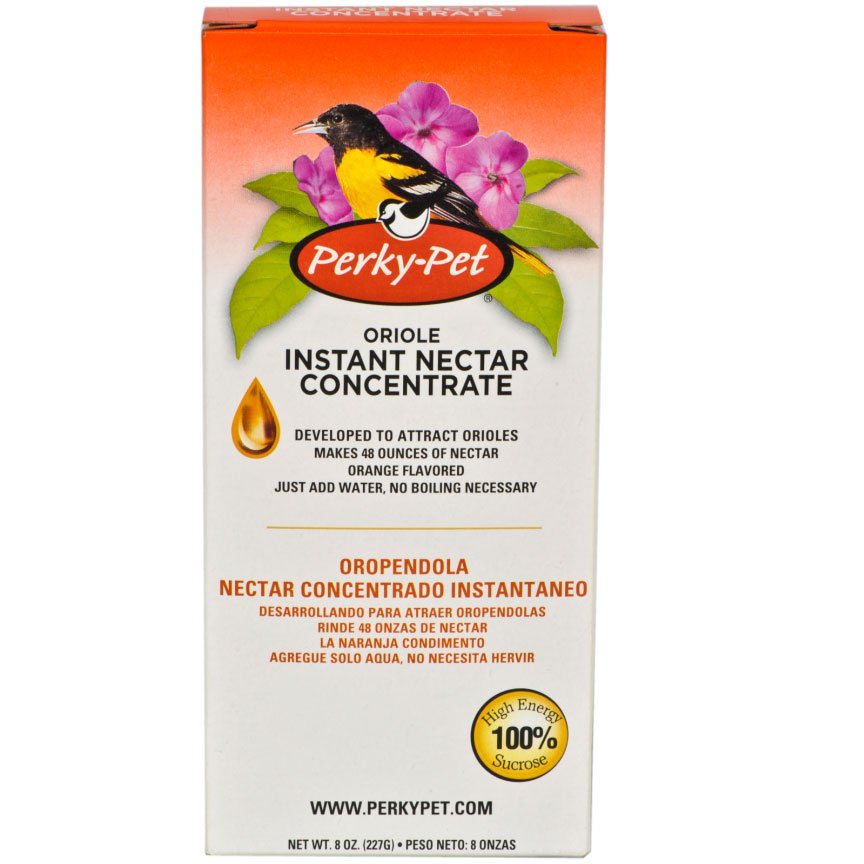 8 oz. box makes 48 ounces of oriole nectar. Excellent for attracting orioles to your backyard feeder. Just add water to make orange flavored nectar that orioles prefer. No artificial sweeteners
Price: $2.02
The closest possible natural nectar substitute. Clear nectar provides a sweeter, more digestible, high energy hummingbird diet then comparable brands. No boiling required, just add...
Price: $1.69