Small Pets
Sleepers / Hideouts
Hanging Beds / Hammocks
Search Results in Small Pets - Sleepers / Hideouts - Hanging Beds / Hammocks at All Merchants (showing 1 to 8 of 8)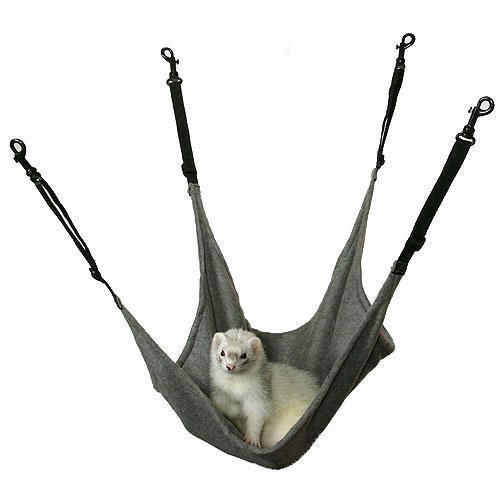 The Marshall Fleece Leisure Lounge is larger than traditional cage hammocks, and can comfortably hold up to 3 adult ferrets. It clips easily to most wire cages and is made with cozy fleece fabric. Assorted colors.
from $11.79 - Offered by 2 merchants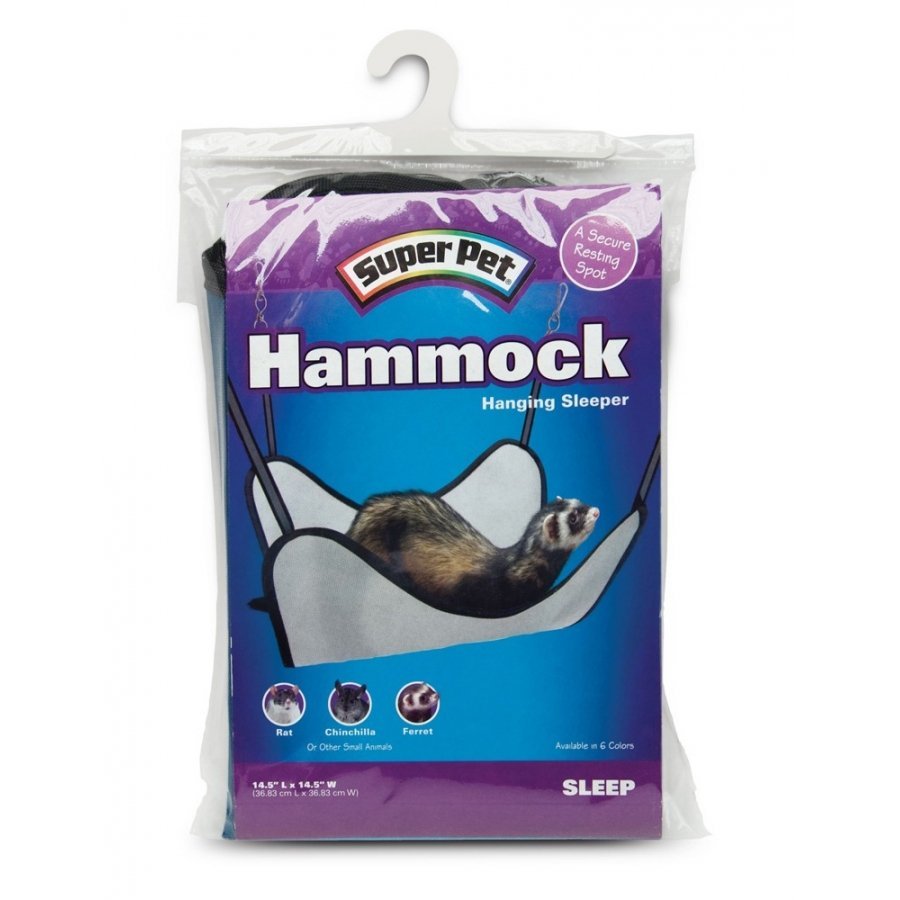 This Ferret Hanging Hammock is the perfect spot for your pet ferret to take a nap or hideout. Made from spot cotton and has four strong clips that attach to your pet's cage easily. Place anywhere inside the cage and move around for a different view.
Price: $5.92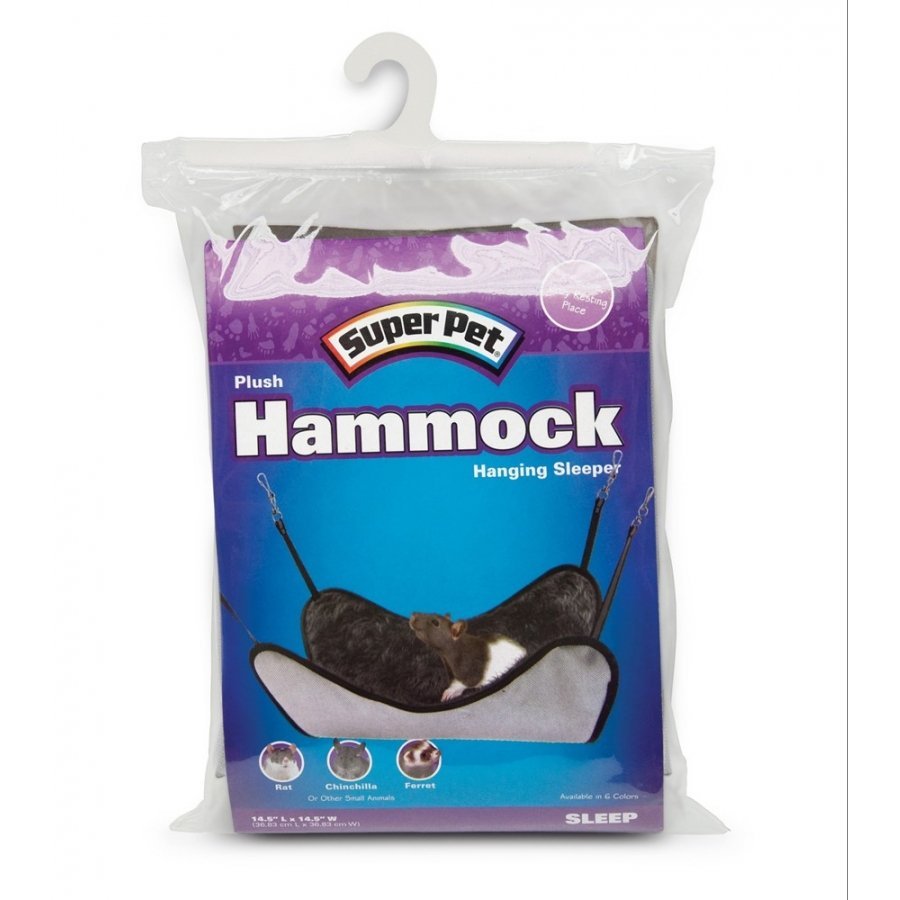 This machine washable hammock is easy to care for and perfect your ferret or other little critter to sleep or snuggle in. Made of cotton and plush fabric that provides a comfortable place for your ferret. Comes with four strong clips for installation.
Price: $6.54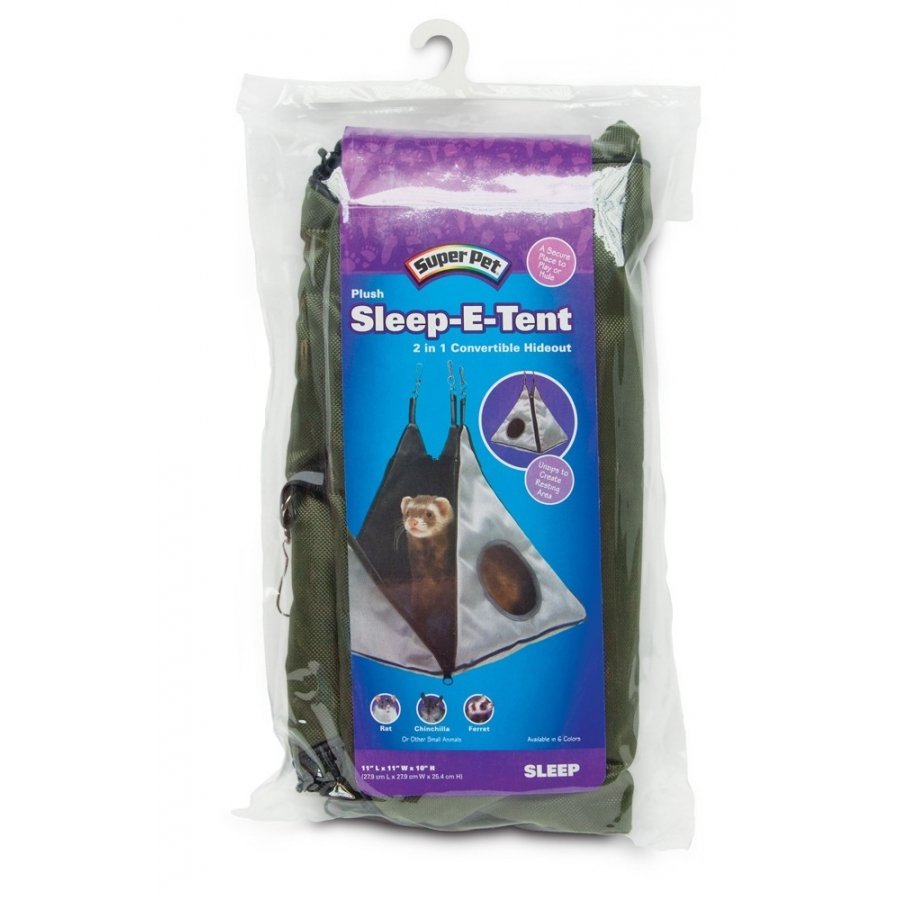 This fun tent hideaway is great for a variety of small animal pets and allows them to escape the daily routine and nap or hide. May be used as a tent or a hammock and attaches to the top of a wire cage. Easy to wash.
Price: $11.52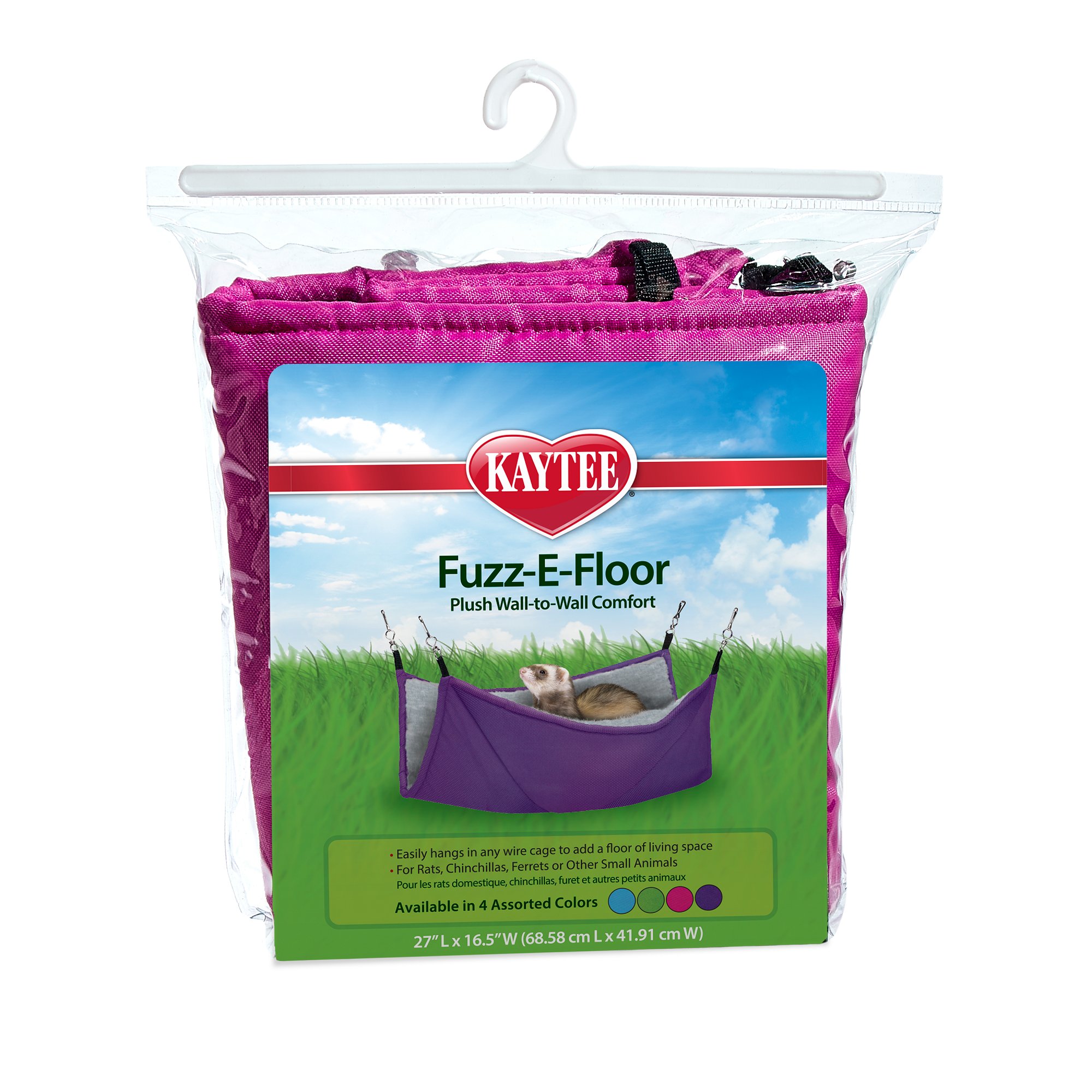 27" L X 16.5" W, The Fuzz-E-Floor Sleeper will turn your ferret's cage into a cozy home. Use it to line the floor, or clip to the corners at the top of the cage to create a spaciou...
Price: $14.19 - On Sale!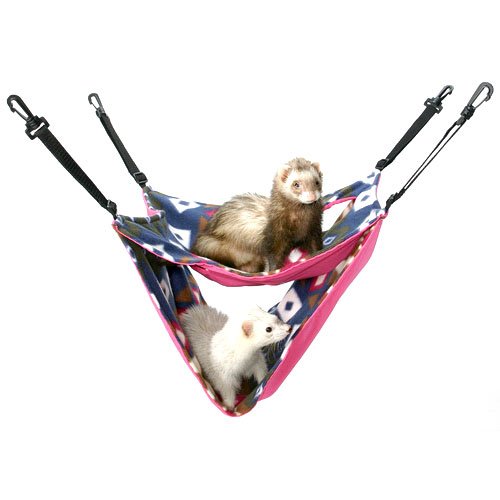 Soft fleece lined center; comfortably houses several ferrets; easy clip-on design fits in any cage. This is the best ferret hammock for the money. Made of fleece and canvas and has adjustable straps that accomodate most homes
Price: $10.72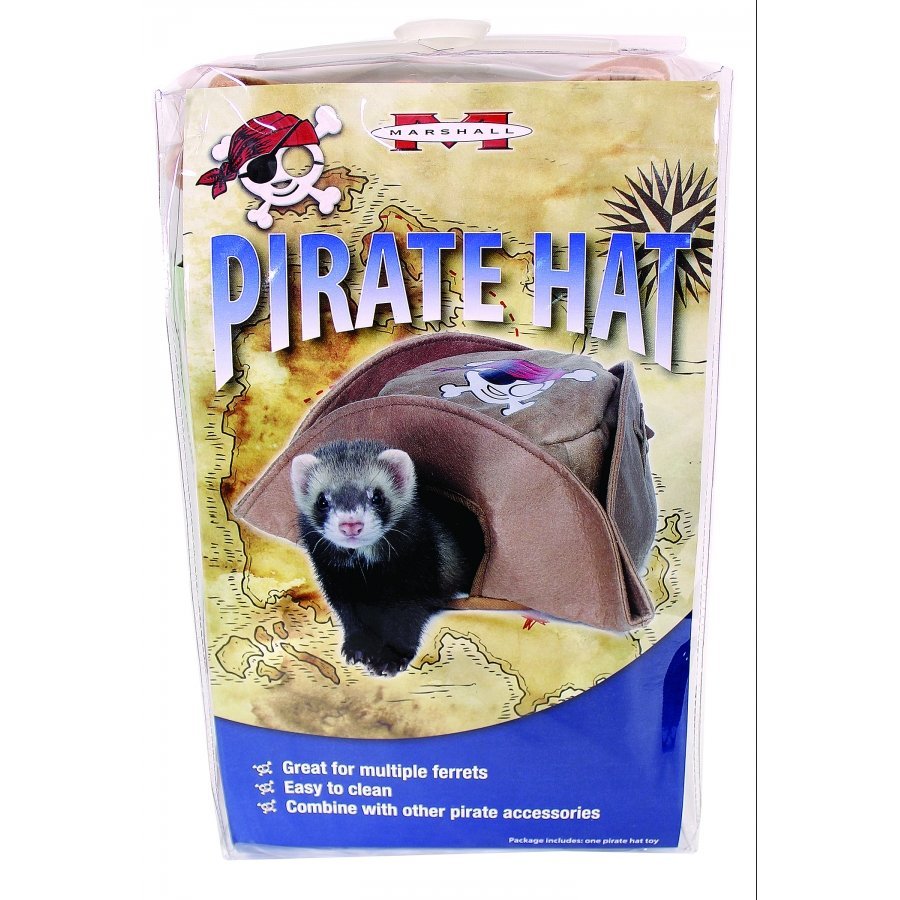 Great for multiple ferrets. Easy to clean. Combine with other pirate accessories. Hand wash in cold water , hang dry. For playin or resting .
Price: $14.92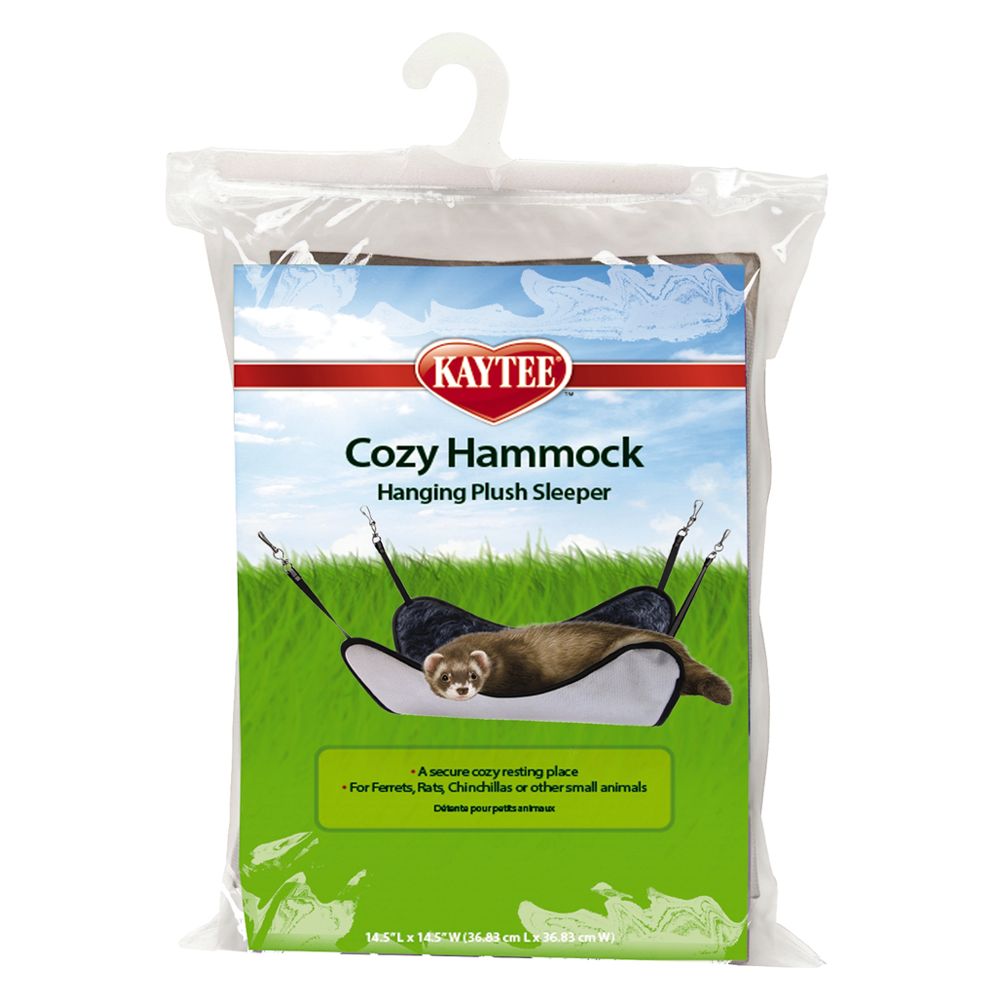 The Super Pet Ferret Hammock is the perfect playtime accessory for Ferrets, Guinea Pigs, Chinchillas, Rats and Rabbits. Ferret Hammock Provides a comfortable spot to snuggle and nap after fun and play. The Hammock comes with four strong clips so you can position and safely attach your Hammock to any wire pet home. Hammock is made from a brightly colored, soft cotton fabric that is machine washable ensuring your friend will always have a clean place to snooze. Measures 14" L x 14" W. Ferret Cozy
Price: $9.99