Aquariums
Fish Medications
General Cure
Search Results in Aquariums - Fish Medications - General Cure at All Merchants (showing 1 to 3 of 3)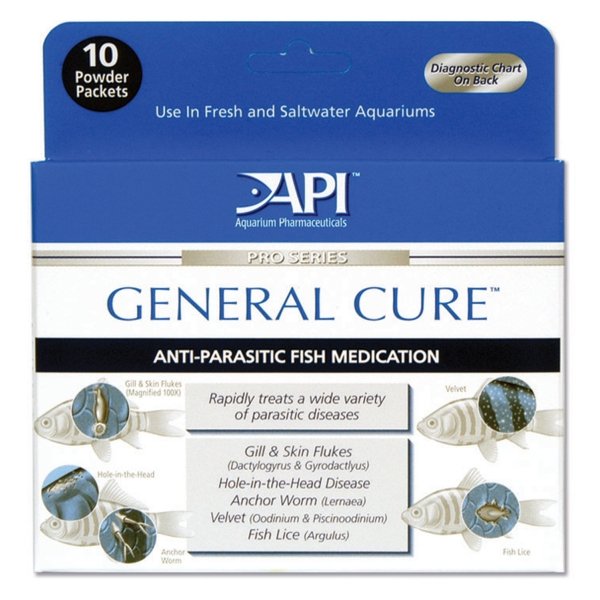 Treat a wide range of parasitic conditions caused by micro- and macroparasites. Rapidly treats a wide variety of parasitic diseases such as: Gill and skin flukes; hole-in-the-head; anchor worm; velvet; fish lice in freshwater and saltwater tanks.
from $8.78 - Offered by 3 merchants
Eliminate the guesswork of identifying fish disease with All-In-One Remedy! The broad spectrum medication treats most common aquarium maladies, including
external parasites and...
Price: $7.99
Prevent diseases before they happen. Billions of protector bacteria control a wide range of aquatic diseases. Treats ick, closed fins, velvet, body fungus, hole in the head (aeromo...
Price: $11.99