Search Results in Aquariums - Fish Food - Fry Food at All Merchants (showing 1 to 10 of 17)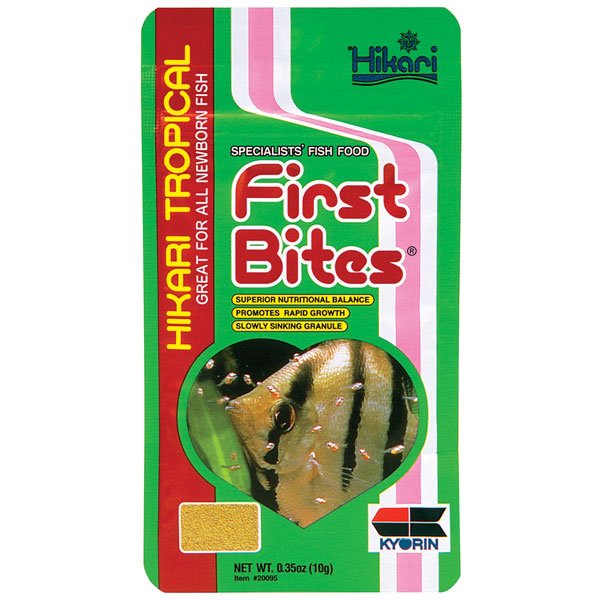 First Bites is specifically formulated to provide any newborn fish the exacting nutritional balance they require during the earliest developmental stages of their lives. First Bites will help your newborns develop excellent body form and much more!
from $2.29 - Offered by 3 merchants
San Francisco brine shrimp eggs come from their FDA certified solar salt ponds in the San Francisco Bay Area. These ponds are known for being rich in algae and diatoms...
Price: $4.69
Hatch your very own brine shrimp with this easy to use kit. In no time, you'll have your very own highly nutritious food source for all types of fish...
Price: $12.49
Your fish would love to munch on some LIVE brine shrimp. Hatch them yourself with San Francisco Bay Brand's Brine Shrimp Hatchery. All you need is a small air pump and a 2 liter ...
Price: $13.69
Many fish love brine shrimp, and they'd love these tasty, nutritious shrimp even more if they were alive, just like in their regular habitat. Hatch your own fresh, live brine shrim...
Price: $4.99
O.S.I. Brine Shrimp Eggs are easy to hatch and provide a rich and nutritious food source to specialized feeders like baby fish...
Price: $71.29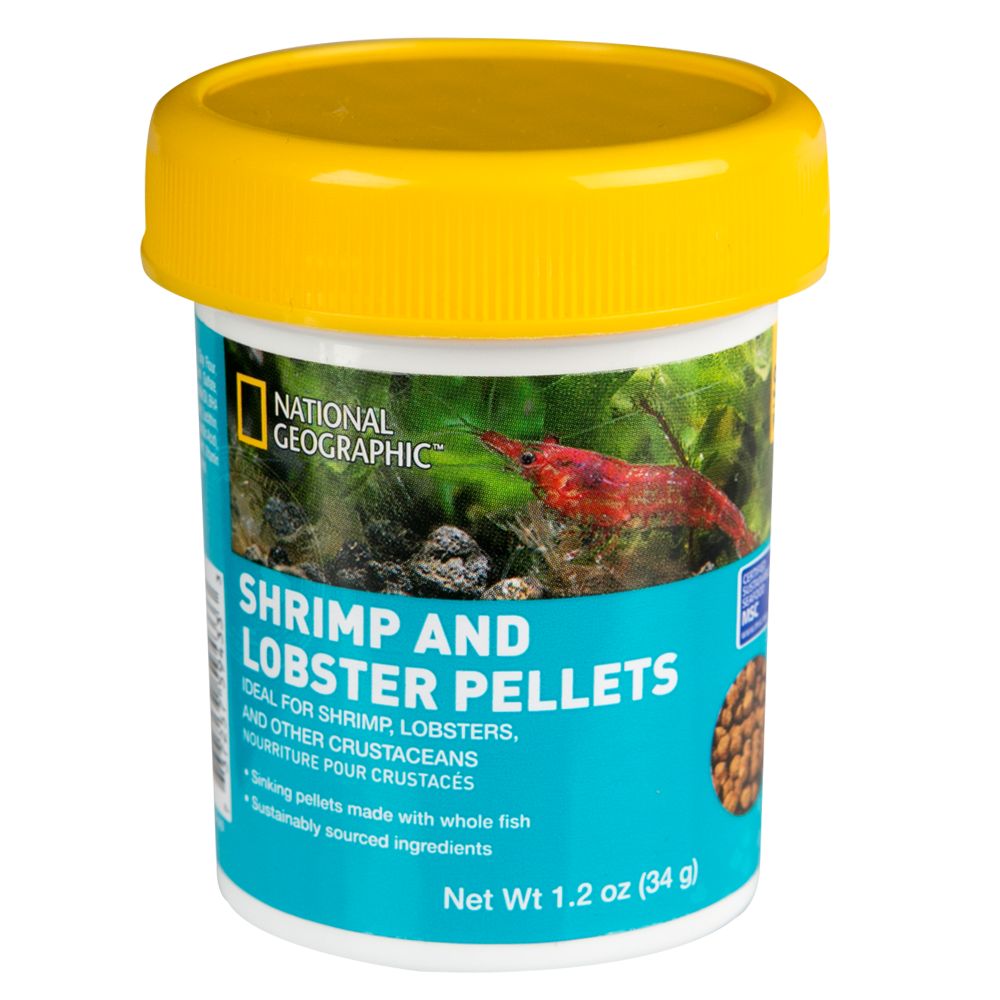 National Geographic Shrimp and Lobster Pellets are the ideal fare for shrimp, lobsters and other crustaceans, with sustainably sourced whole fish ingredients and a sinking design to make feeding easy. This complete nutritional food contains added vitamins and carotenoids to naturally enhance color, while natural kelp aids digestion. Only at PetSmart. Features: Natural and nutritional with color enhancer and sinking design Food Type: Shrimp, lobsters and other crustaceans Food Consistency
Price: $3.99
National Geographic Color Enhancing Pellets are the ideal fare for tropical fish, with sustainably sourced whole fish ingredients and a sinking design to make feeding easy. This complete nutritional food contains added vitamins and carotenoids to naturally enhance color in your finned friends. Only at PetSmart. Features: Natural and nutritional with color enhancer and sinking design Food Type: Tropical Fish Food Consistency: Small Pellets Life Stage: All Stages Primary Ingredient: Salmon
Price: $10.49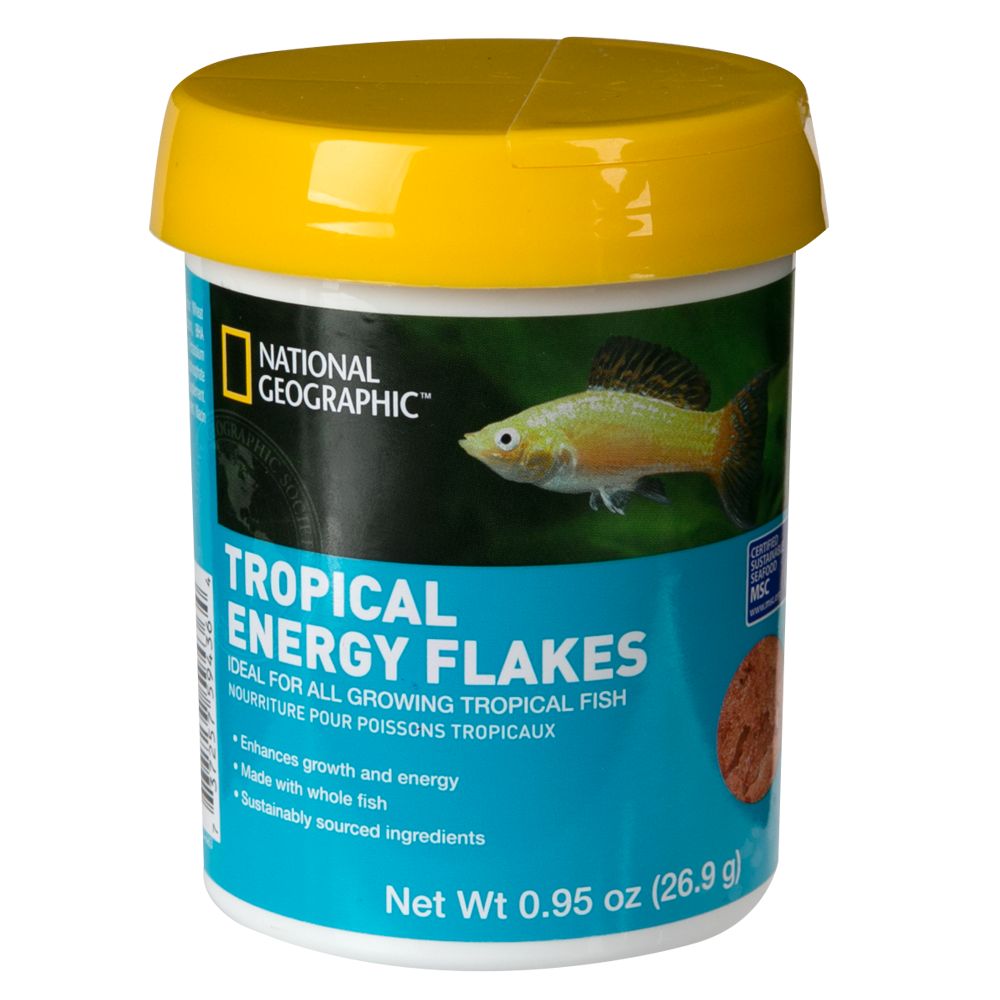 National Geographic Tropical Energy Flakes are the ideal fare for all growing tropical fish, formulated to enhance growth and energy and appeal to picky eaters. With sustainably sourced whole fish ingredients and elevated levels of fats and proteins to boost growth and stimulate energy, this food can also be used as an appetite stimulant for new fish, fry or juvenile fish or as an occasional dietary supplement. This complete nutritional food contains added vitamins and carotenoids to naturally
Price: $5.49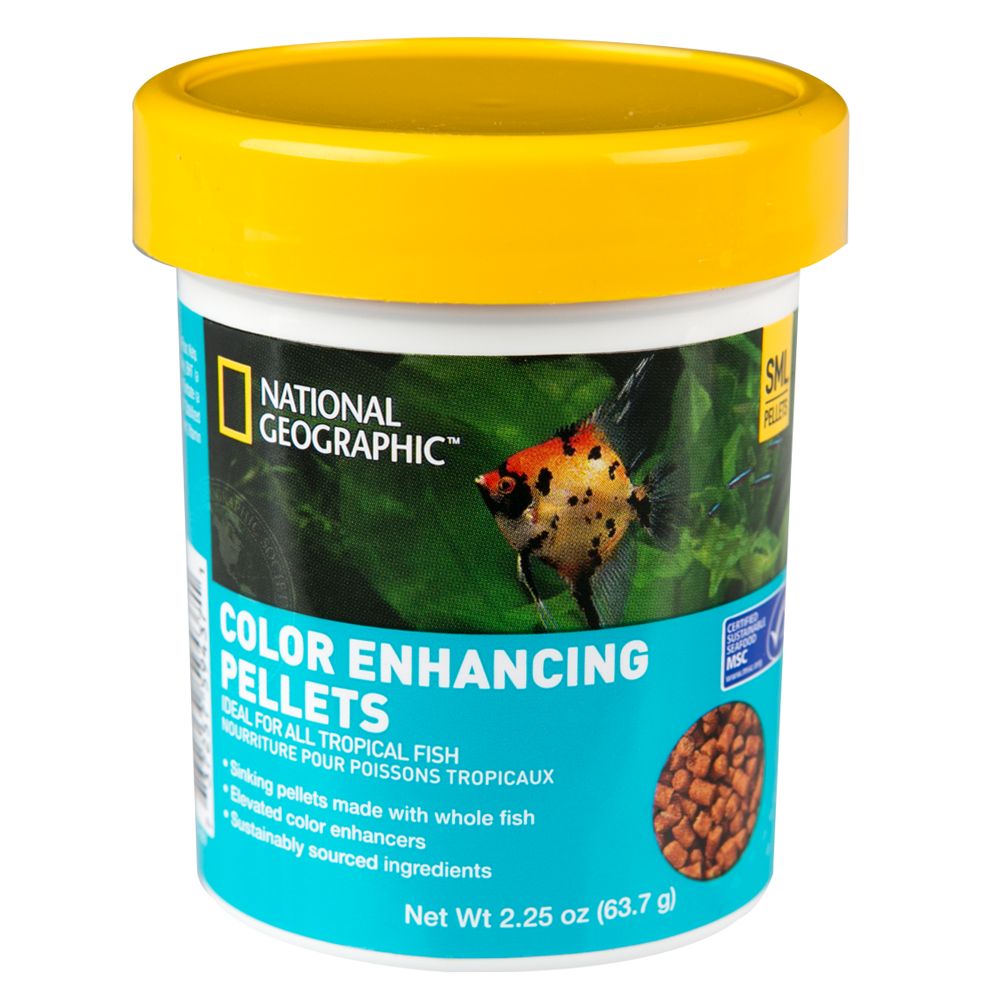 National Geographic Color Enhancing Pellets are the ideal fare for tropical fish, with sustainably sourced whole fish ingredients and a sinking design to make feeding easy. This complete nutritional food contains added vitamins and carotenoids to naturally enhance color in your finned friends. Only at PetSmart. Features: Natural and nutritional with color enhancer and sinking design Food Type: Tropical Fish Food Consistency: Small Pellets Life Stage: All Stages Primary Ingredient: Salmon
Price: $7.29