Wild Birds
Wild Bird Feeders
Finch Feeders
Search Results in Wild Birds - Wild Bird Feeders - Finch Feeders at All Merchants (showing 1 to 5 of 5)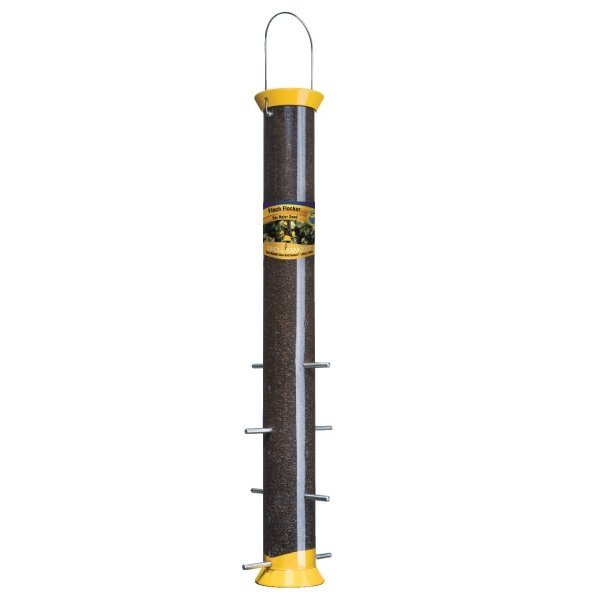 Birds may rest comfortably at the six individual perches at the thistle seed ports. The clear, UV stabilized polycarbonate feeder tube keeps the seed level visible at all times and is perfect for holding 1 quart of seed.
Price: $26.45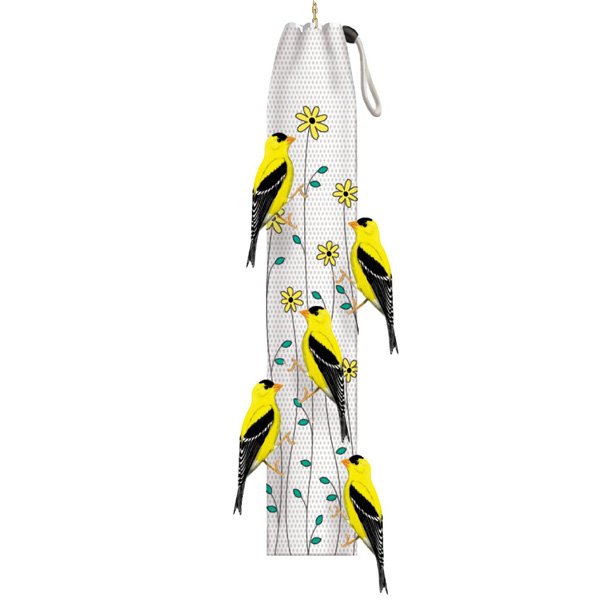 Strong nylon fabric with a decorative floral pattern that will enhance the landscape. For feeding nyjer seed. 3-lb capacity - 22 x 4 5/8 inches
Price: $4.75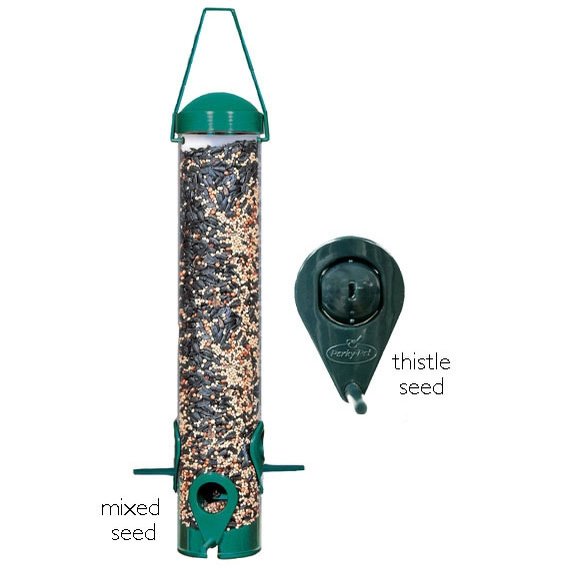 This fully assembled Any Seed Value Tube Bird Feeder serves any type of seed. Attracts a wider variety of wild birds. Convertible ports for seed, seed mix or thistle. Easy to disassenble for cleaning. Feeder empties completely. Made of plastic
Price: $6.92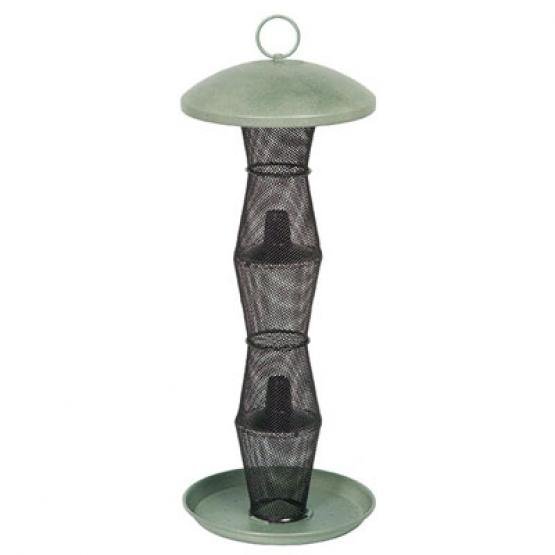 The No-No Finch Feeder by Sweet Corn holds 2 pounds of nyjer (thistle) seed and feeds 10-15 or more birds at one time. Makes a great gift a great gift for any bird lover. Ideal for patio or porch location or for hanging on a shepard's hook.
Price: $29.73
A Thistle Sak is the natural way to feed Finches. They easily cling to the soft fabric. Feeds 10 birds at a time.
Size:
Sack is 21" long.
...
Price: $3.99