Search Results in Dogs - Training / Behavior - Fencing/ Containment Aids at All Merchants (showing 1 to 10 of 17)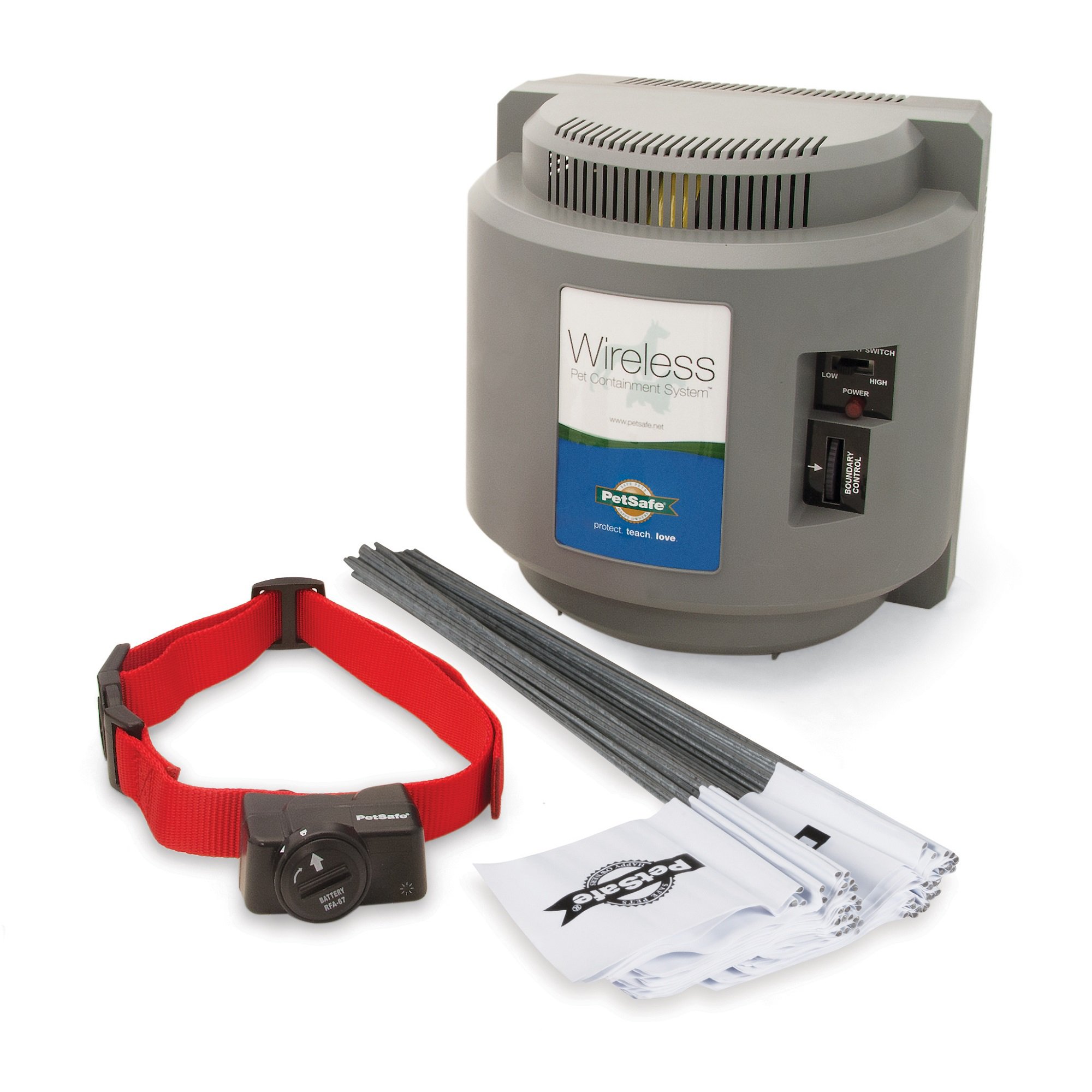 The PetSafe Wireless Pet Containment System is a simple, yet effective, alternative to traditional outdoor fencing. Instead of using bulky lumber and fence posts, the PIF-300 uses ...
from $259.95 - Offered by 5 merchants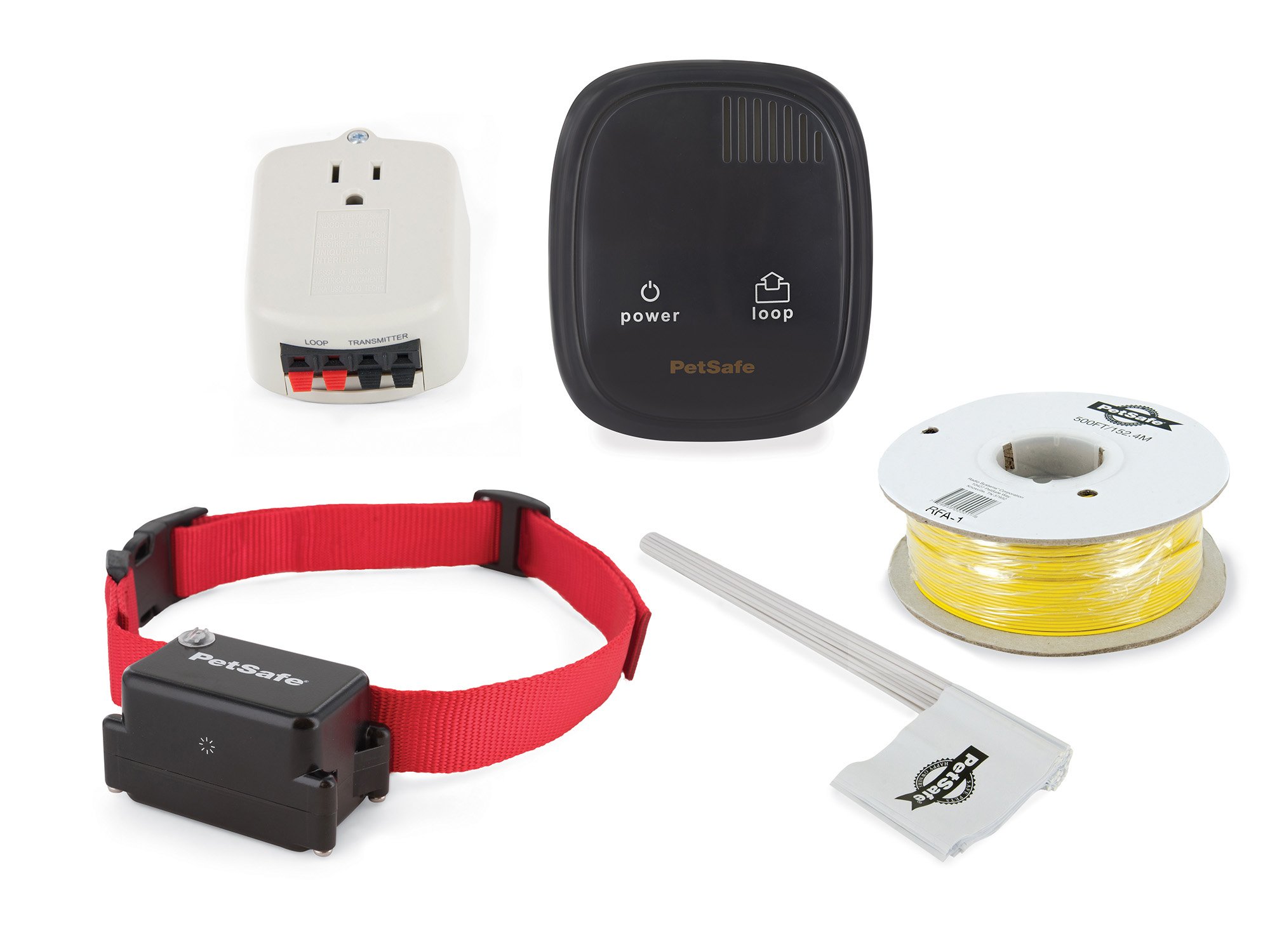 PetSafe In-Ground Radio Fence Stubborn Dog System...
from $194.95 - Offered by 5 merchants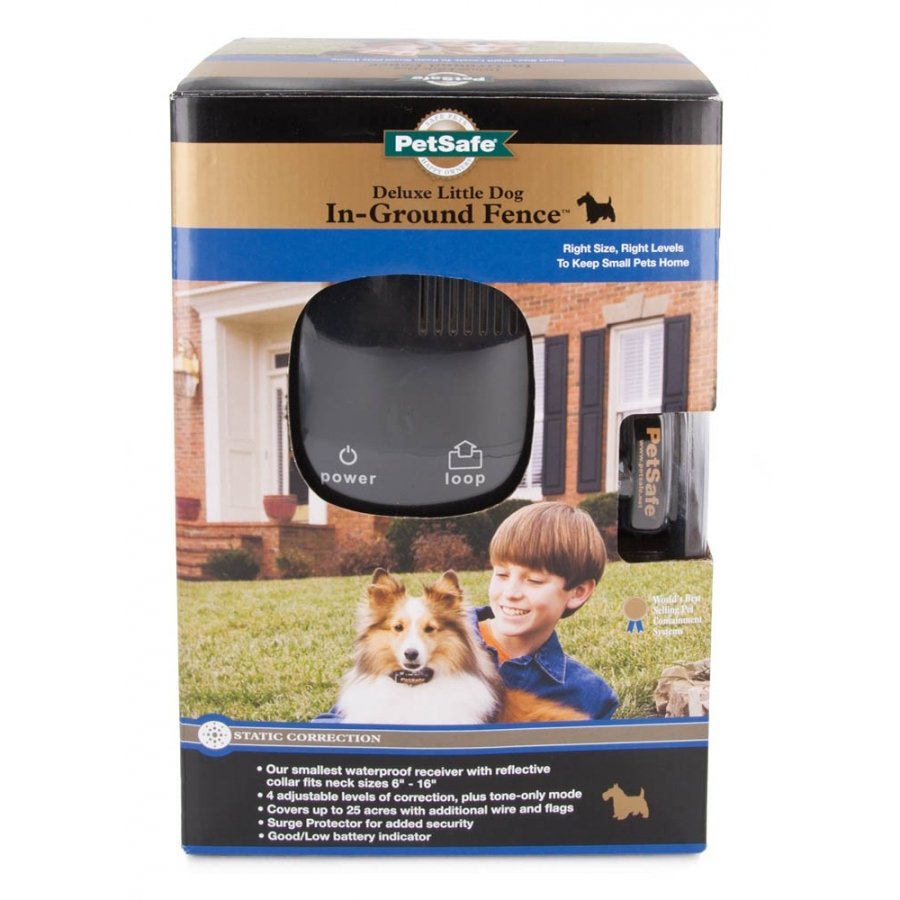 This deluxe in-ground fencing system caters to the little dog in your life. It provides safe and reliable pet containment while ensuring that your pal is as comfortable as possible. The well-designed system includes our smallest receiver collar.
from $213.09 - Offered by 3 merchants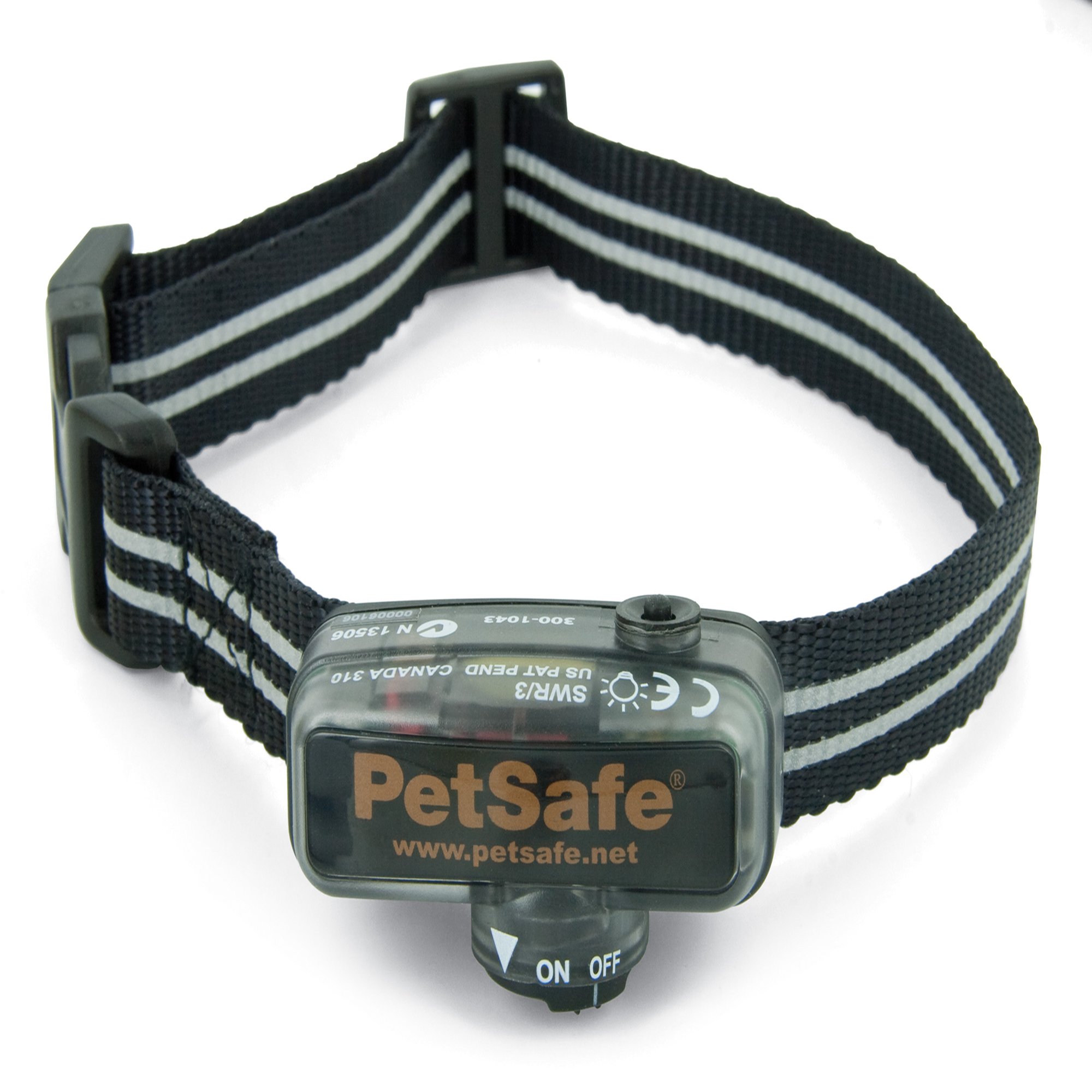 PetSafe's est waterproof in-ground radio fence receiver/collar. For little or toy breed dogs of 5 pounds or more...
from $99.95 - Offered by 3 merchants
Extra receiver collar for the SportDOG Brand In-Ground Fence System, sold separately. Unit is waterproof and submersible, features 4 adjustable levels of correction plus a beep and...
from $99.95 - Offered by 2 merchants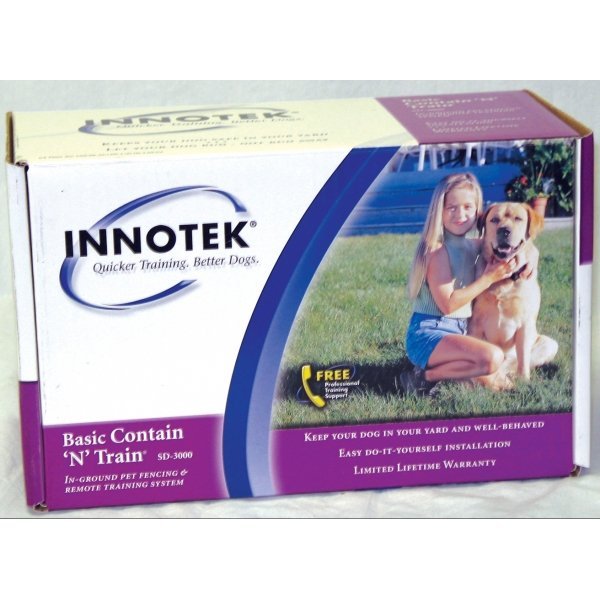 Whether you prefer to confine your dog to your entire property of up to five acres, the front or back yard only, or keep him away from your pool or garden, this pet fencing system is customizable to your specifications.
from $202.25 - Offered by 2 merchants
This extra receiver collar can be used to add another dog to any PetSafe in-ground fence system or as a replacement collar to the Stubborn Dog In-Ground Radio Fence (PIG00-10777). ...
from $74.95 - Offered by 5 merchants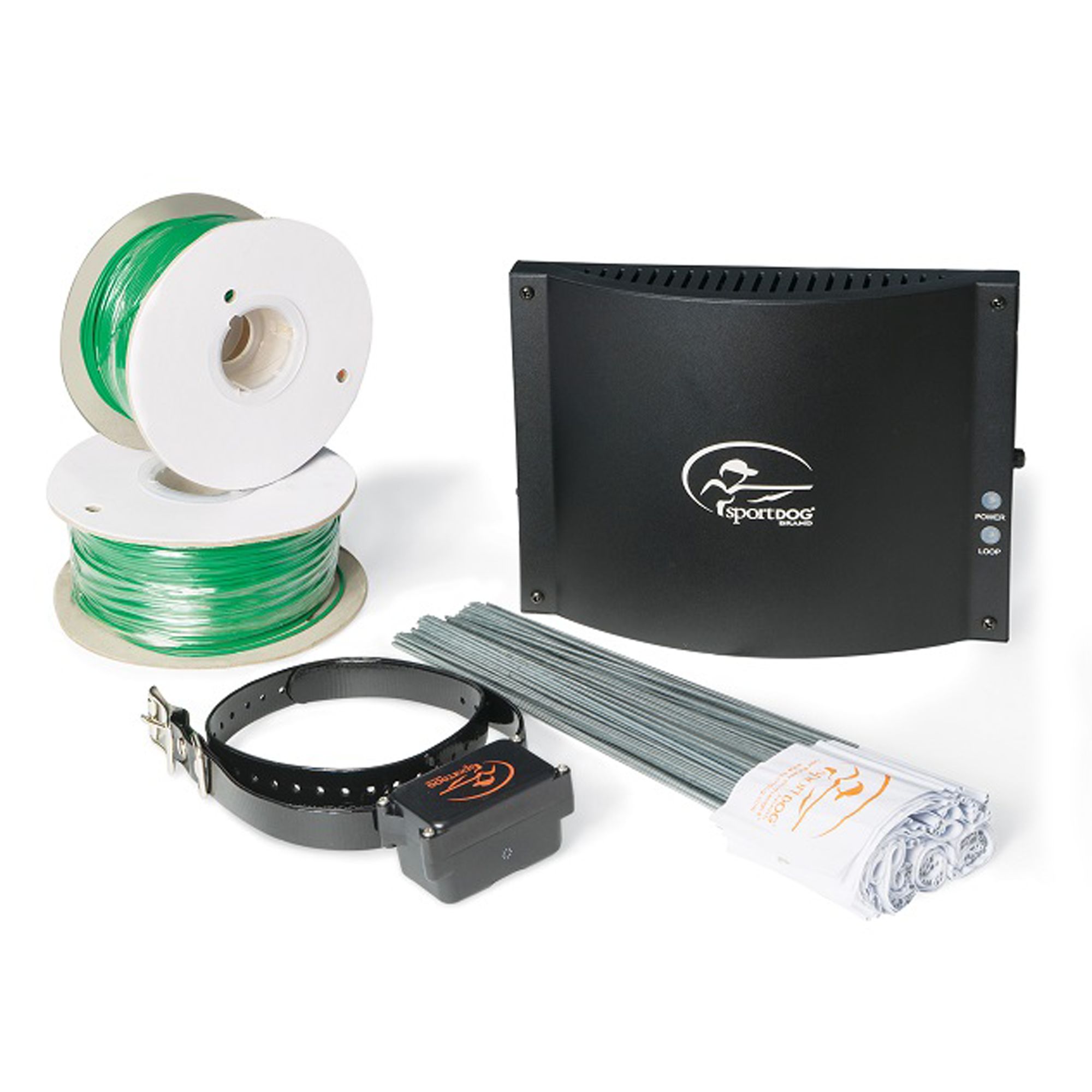 The SportDOG Brand In-Ground Fence is a containment system that includes everything you need to contain your dog in 1 1/3 acres of land or less, with the capability to contain up to 100 acres with additional Wire & Flag Kits. Set up the system by burying the included wire around your containment area, plugging the wires into your Fence Transmitter, and adjusting the settings to your unique yard. Train your dog by using the included flags to create a temporary, visual boundary, and by following
Price: $242.78 - On Sale!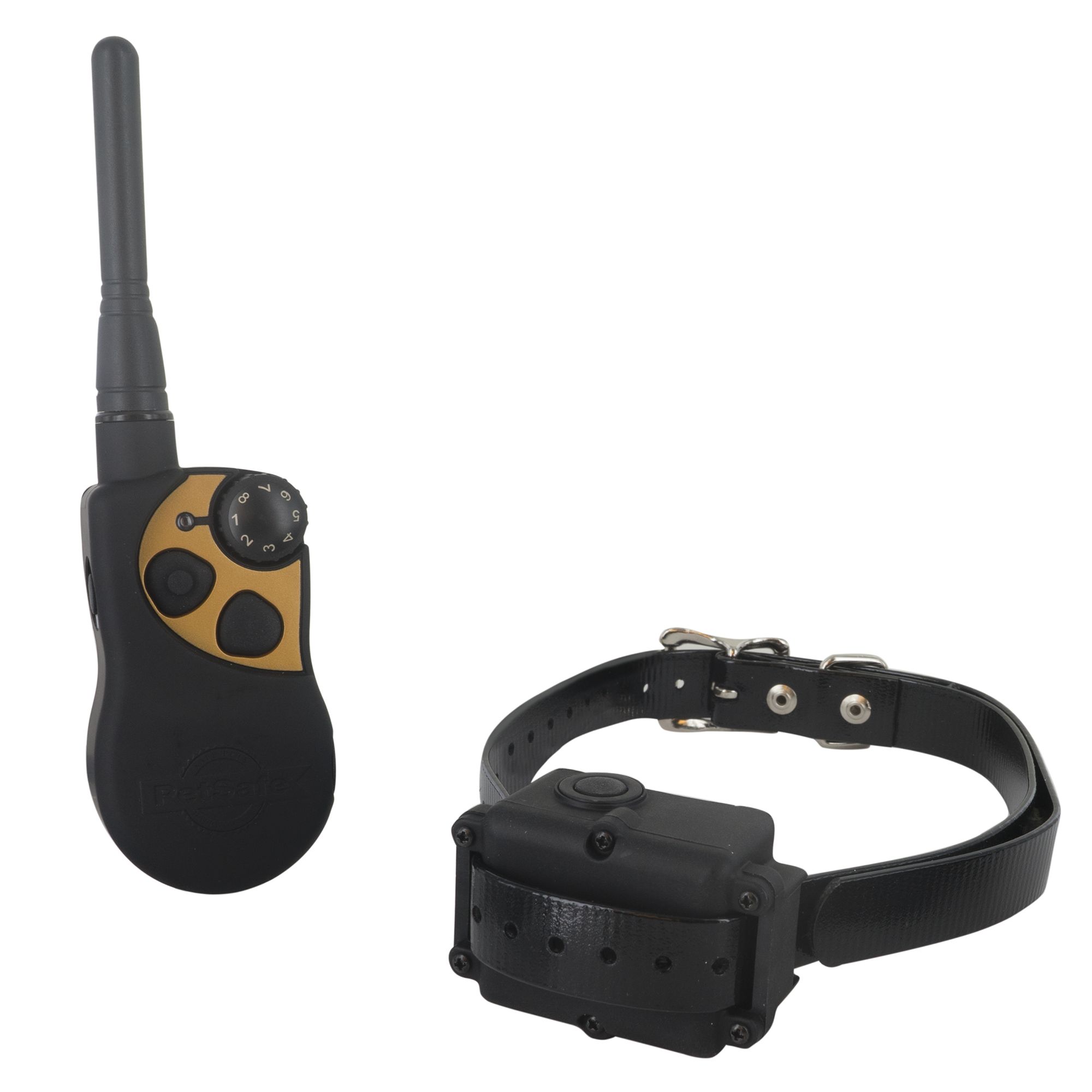 This PetSafe Adventure Trainer allows a hand-held remote to send a signal activating your dog's collar at the push of a button. This highly-effective tool allows you to teach your dog the association between his behavior and your correction, allowing you to train him to exhibit the behaviors you desire while eliminating the ones you don't. Features: Eight levels of stimulation plus two tone buttons; Waterproof; 3-dog expandable Includes: 1 rechargeable receiver and adjustable collar 1
from $159.95 - Offered by 2 merchants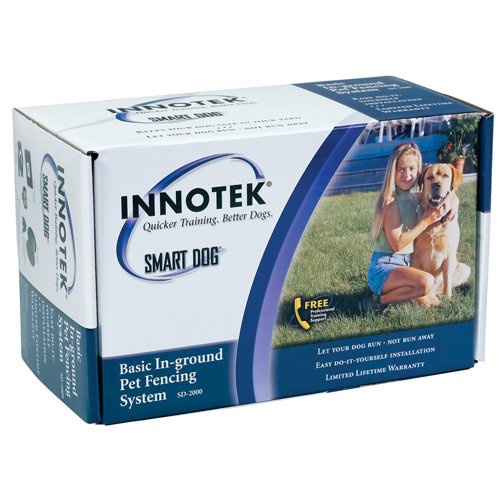 Designed for yards up to 5 acres in size, the ultra-economical SD-2000 features a water-resistant battery-operated collar receiver to offer secure, reliable containment. Patented run-through prevention and timeout between corrections help your dog learn h
Price: $121.27