Search Results in Cats - Cat Toys - Feather Toys at All Merchants (showing 1 to 10 of 17)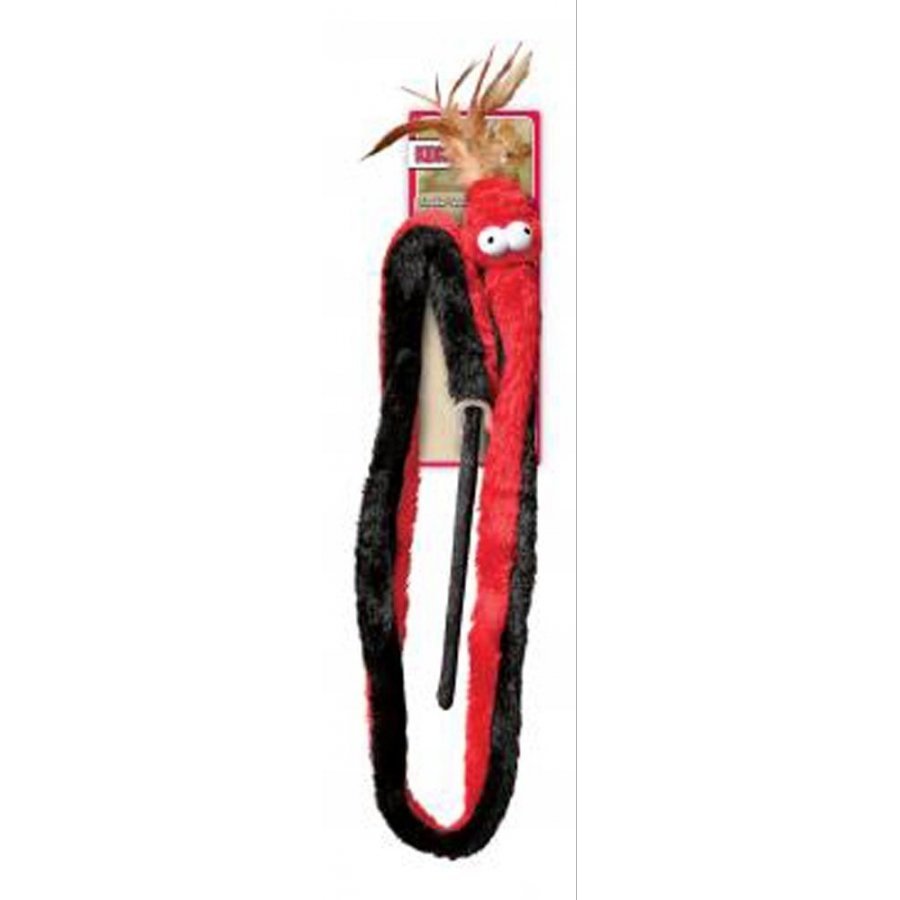 Adorable cat toy that will give your cat hours of fun
from $5.87 - Offered by 2 merchants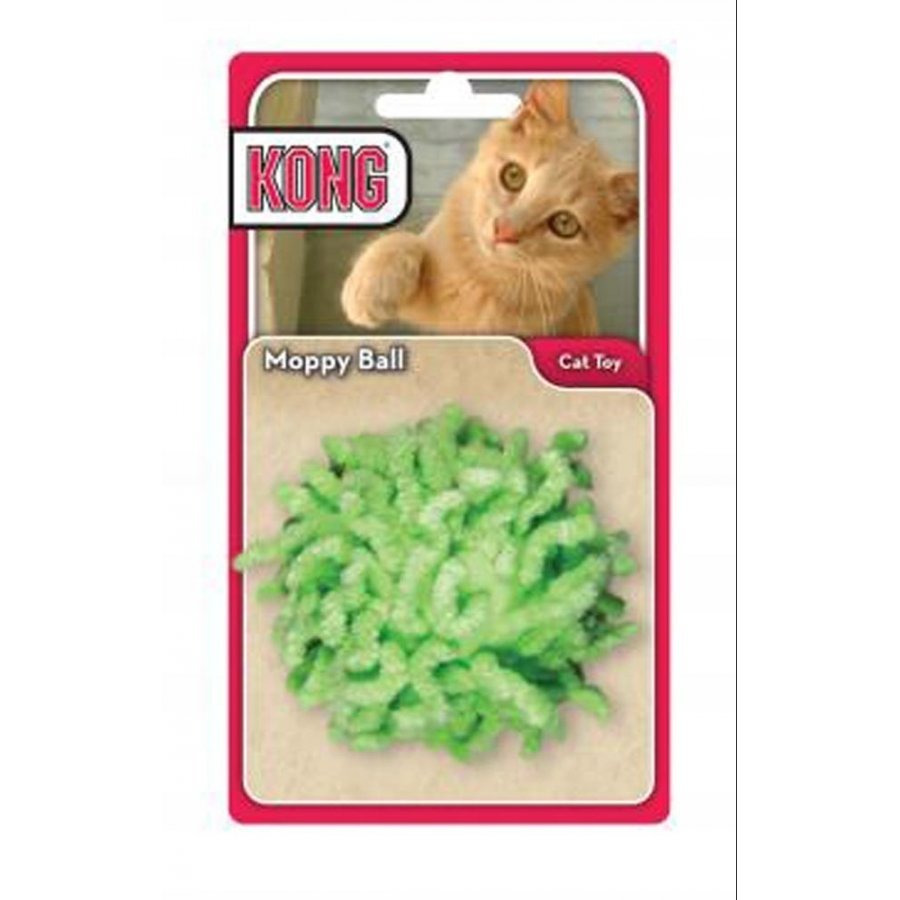 A moppy ball is everything your cat wants in a toy. Frolic, fun, assorted colors and a bit of organic catnip.
from $2.22 - Offered by 2 merchants
The Glide N Seek is the perfect interactive toy to engage and entertain your favorite feline! Using innovative magnetic levitation technology, the toy features a sneaky feather th...
from $11.16 - Offered by 2 merchants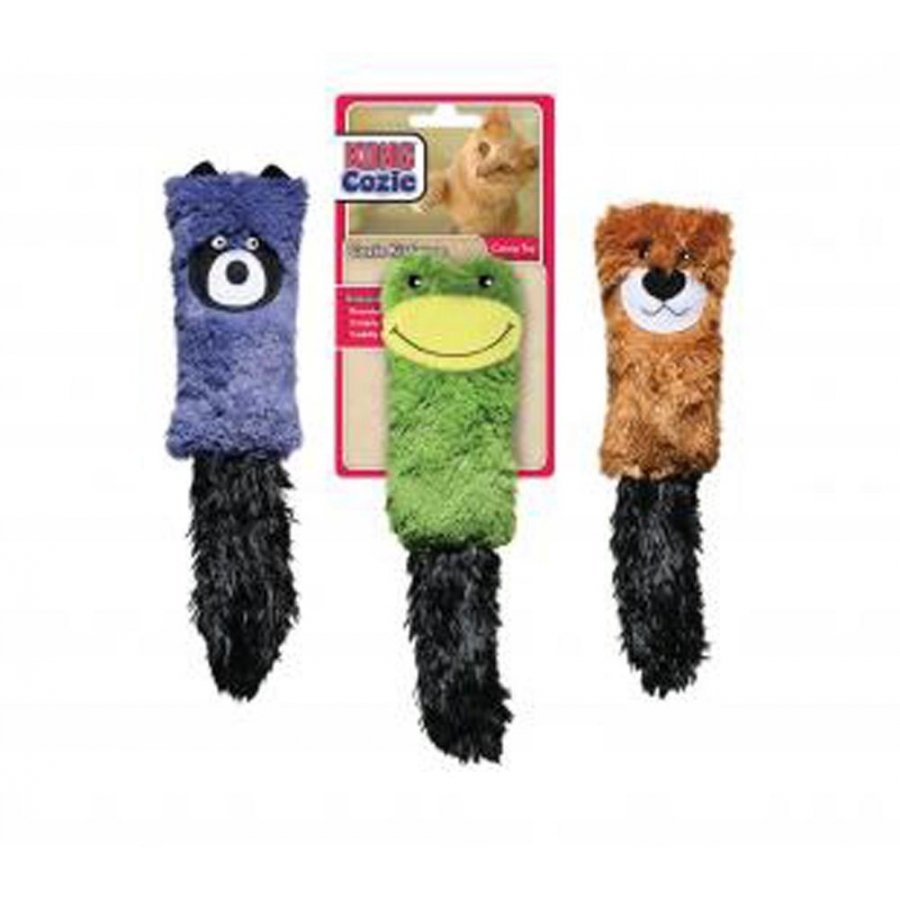 Constructed of ultra soft plush fabric that cats love to tackle and cuddle. Packed with kongs premium north american catnip and has a crinkle or rattle sound to help attract cats and initiate play. Comes in bear, frog and raccoon characters.
from $2.79 - Offered by 2 merchants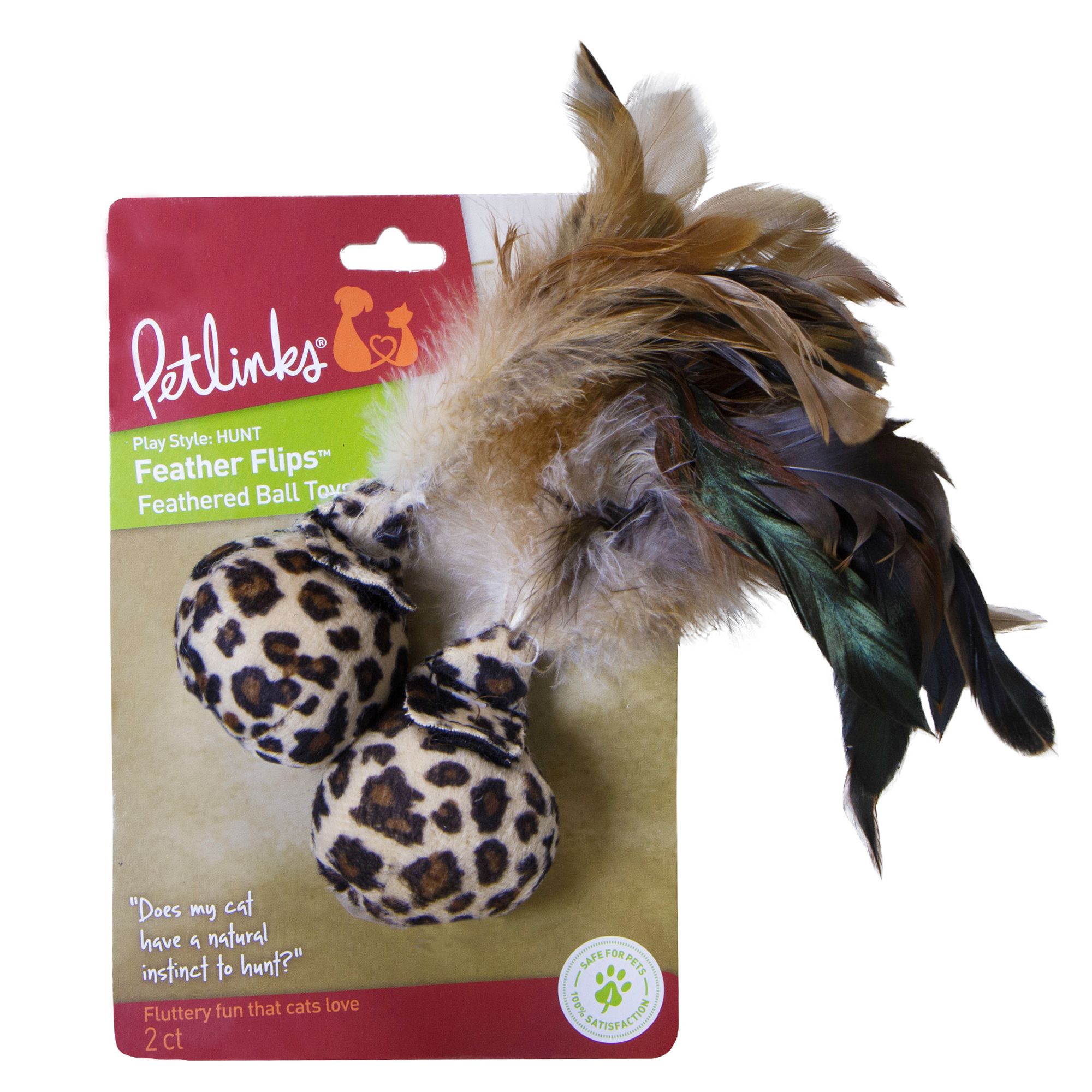 Watch as these feathered friends tantalize your feisty feline when they flip and flutter unpredictably! These toys feature feather attachments that are securely attached to soft fleece balls with Velcro. Place them all over your house to provide endless entertainment and a hunting challenge for your cat. Dimensions: 1.5"L x 5"W x 7.5"H Color: Multi-color.
from $4.98 - Offered by 2 merchants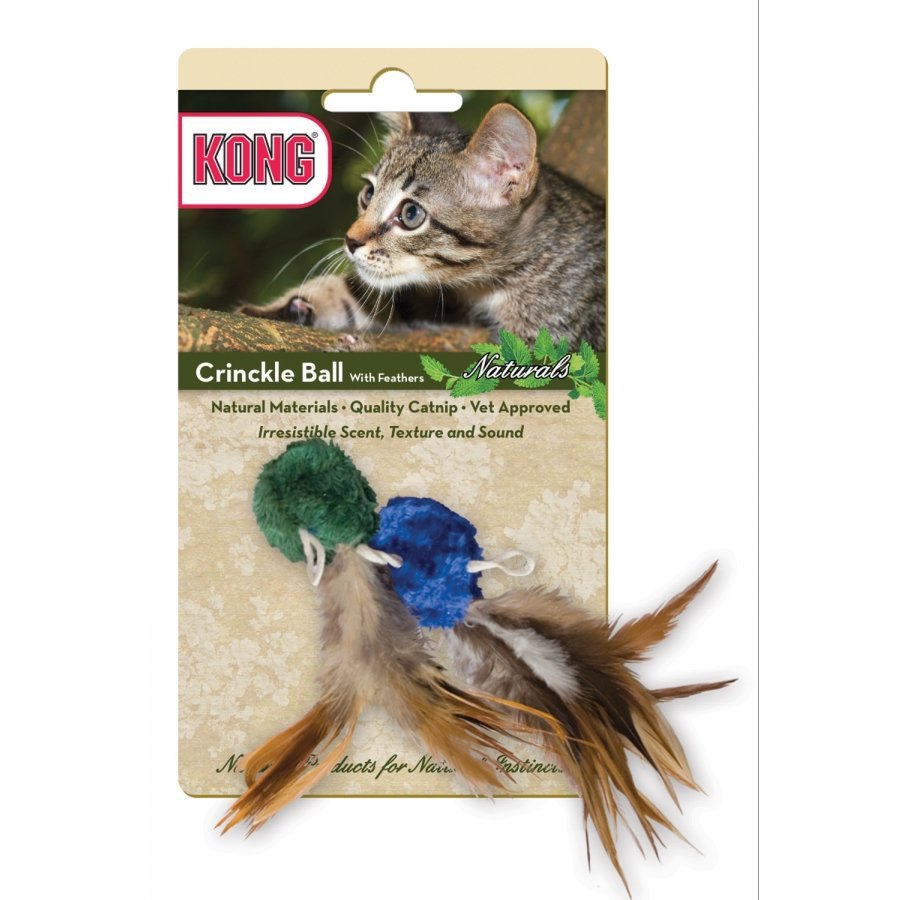 The Kong Natural Crinkle Ball with Feathers Cat Toy is great for the environment and lots of fun for your cat. Perfect for any cat, this crinkle ball with feathers will keep your cat's interest and provides hours of fun. Comes in a two pack of assorted co
Price: $4.36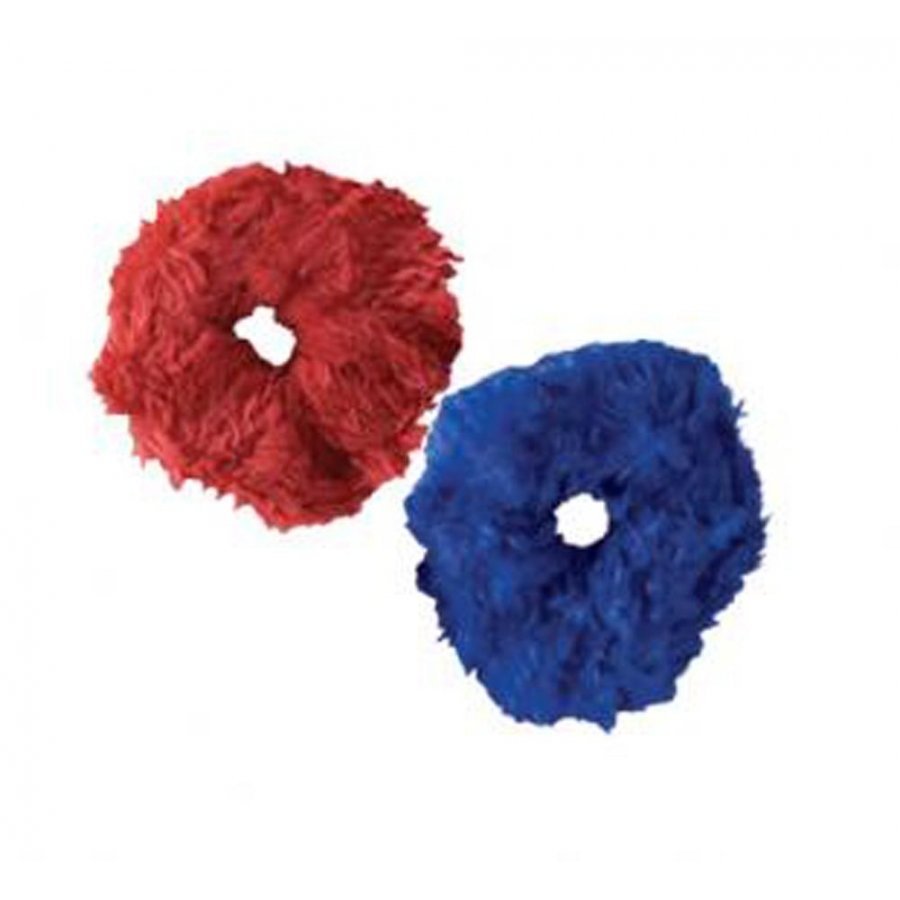 These fun and entertaining Kong Natural Crinkle Ring Cat Toys come in a two pack and are made with Earth friendly materials that are safe for your cat. Rings are made with crinkle material that will encourage play with your cat. Assorted colors.
Price: $3.54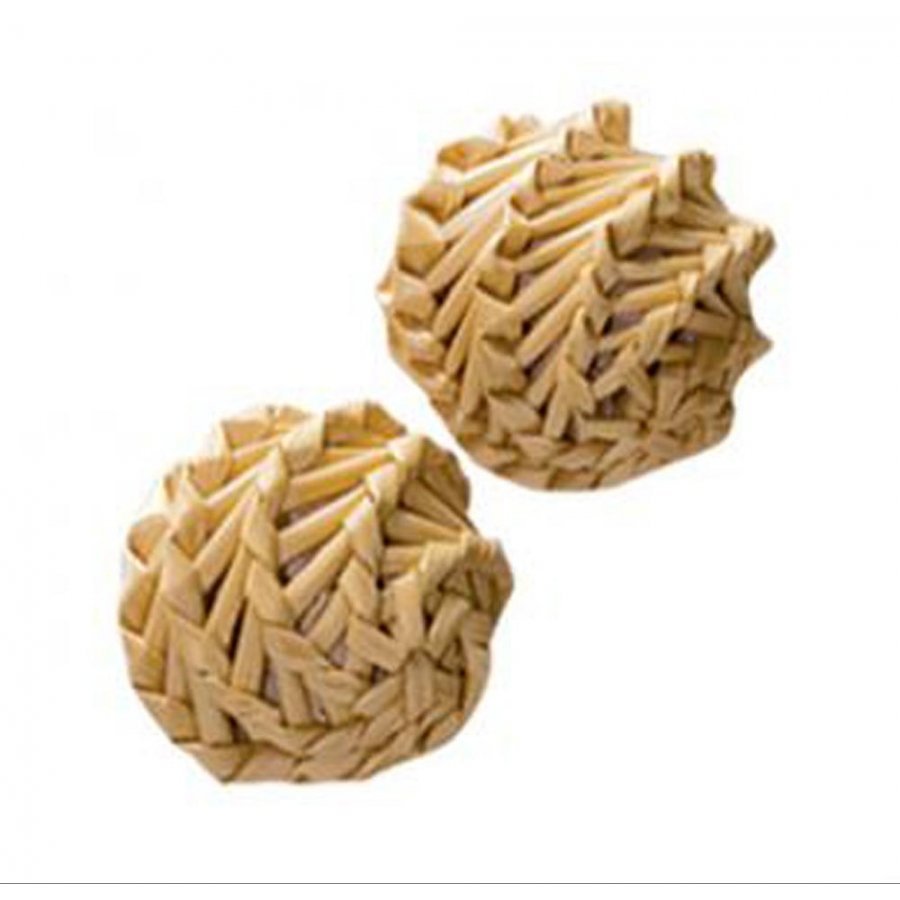 Ecologically responsible cat toy. Materials and dyes come from renewable resources that are naturally found in the environment. Developed to appeal to the natural instincts of the indoor cat. Fun with a purpose!
Price: $3.54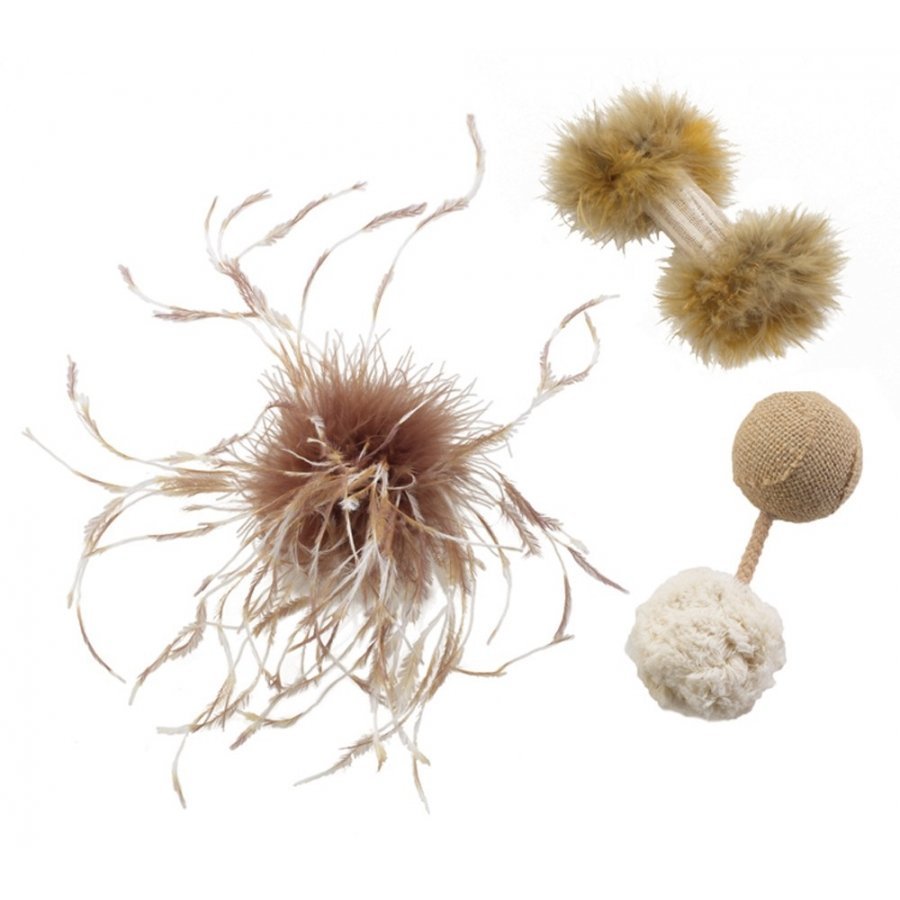 Sure to keep your cat healthy and happy! Designed to appeal to your cats natural instinct to play and exercise. Simple but effective cat toy that your cat can bounce and push and toss.
Price: $2.99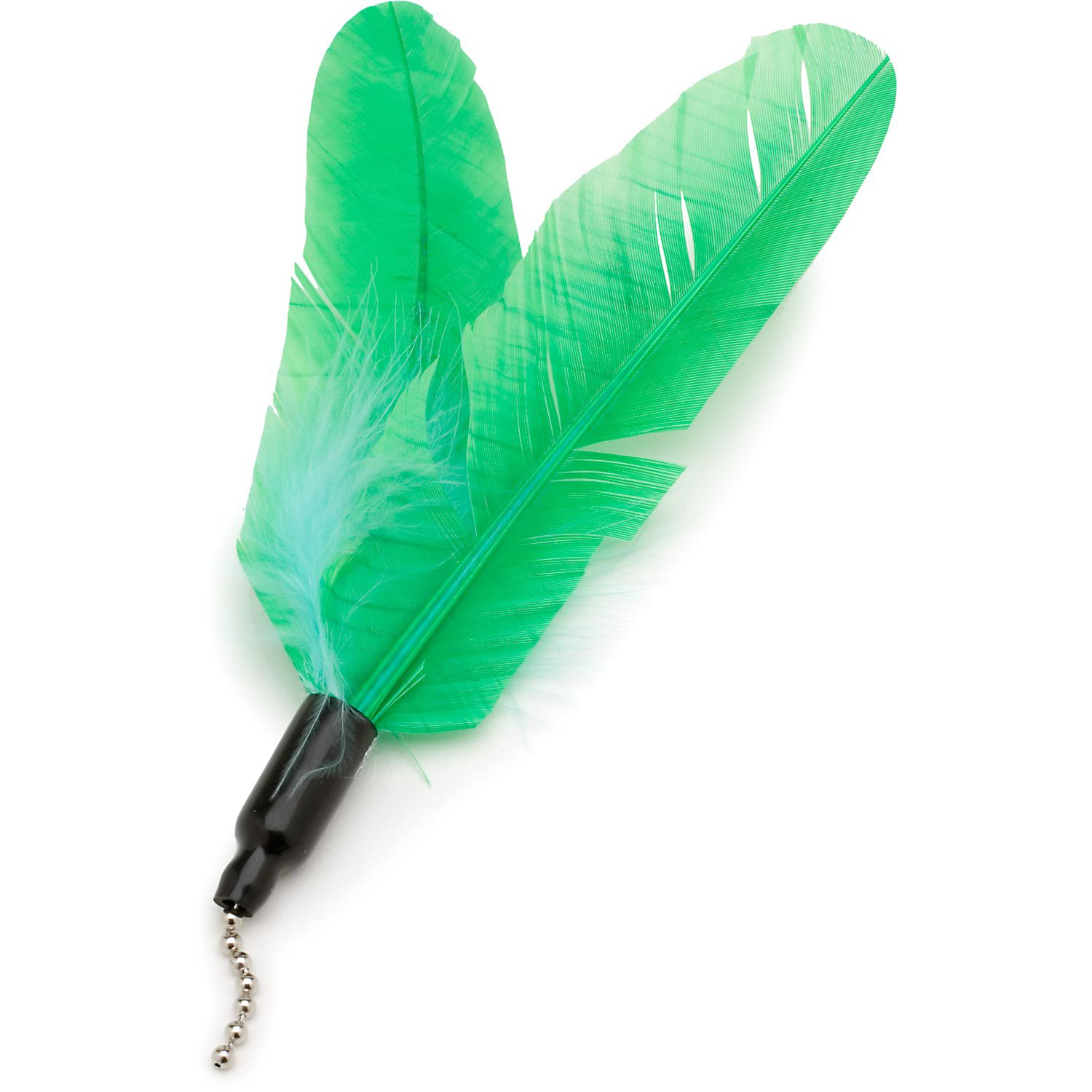 Cats Claws Replacement Feline Flyer...
Price: $3.69 - On Sale!