Small Pets
Cages / Habitats
Exercise Pens / Doors
Search Results in Small Pets - Cages / Habitats - Exercise Pens / Doors at All Merchants (showing 1 to 10 of 30)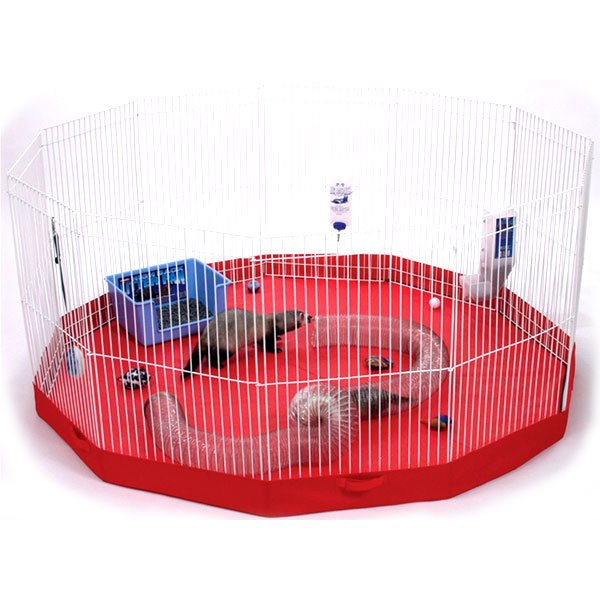 Marshalls playpen floor mat is ideal for use with play pens inside or outside of home as a mat or cover. Machine washable and can be air dried. Designed to work with Marshall Small Animal Play Pens.
from $14.09 - Offered by 3 merchants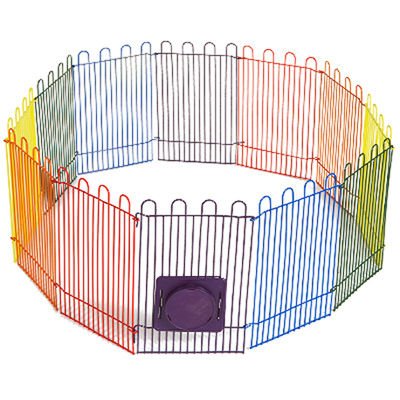 The crittertrail playpen by Super Pet is a play area designed especially for small pets. Features twelve colorful wire panels that can create a variety of fun shapes and also includes optional passages for hiding and running in.
from $13.02 - Offered by 2 merchants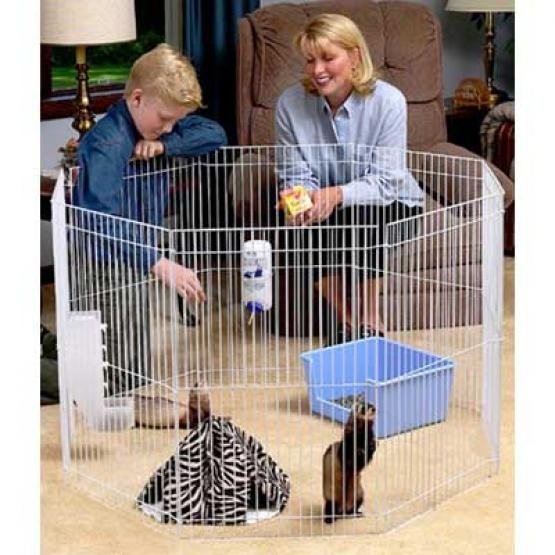 Our Small Animal Play Pen is made for ferrets, rabbits and most small animals. This indoor/outdoor expandable play pen provides a safe, contained area for your pet to play and exercise. Easy assembly.
from $47.22 - Offered by 2 merchants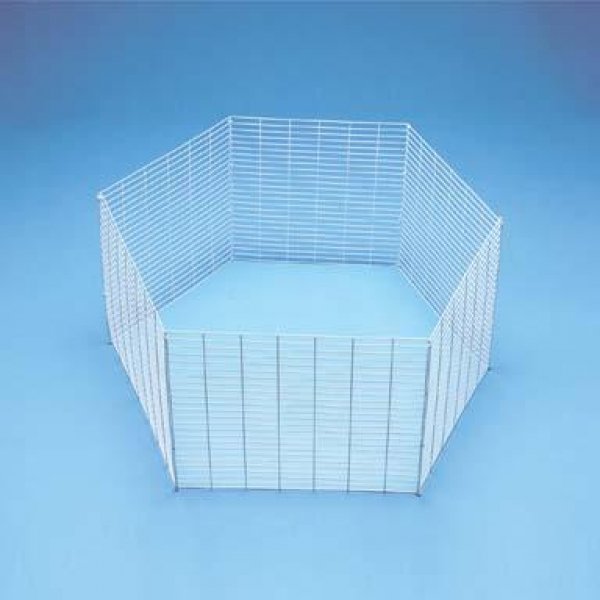 The Small Animal Play Pen is available in two sizes, small and large, and makes a perfect exercise or play area for a variety of small pets. Keeps your pet safely confined while allowing them more freedom to run and play. Made of white galvanized metal.
from $18.55 - Offered by 2 merchants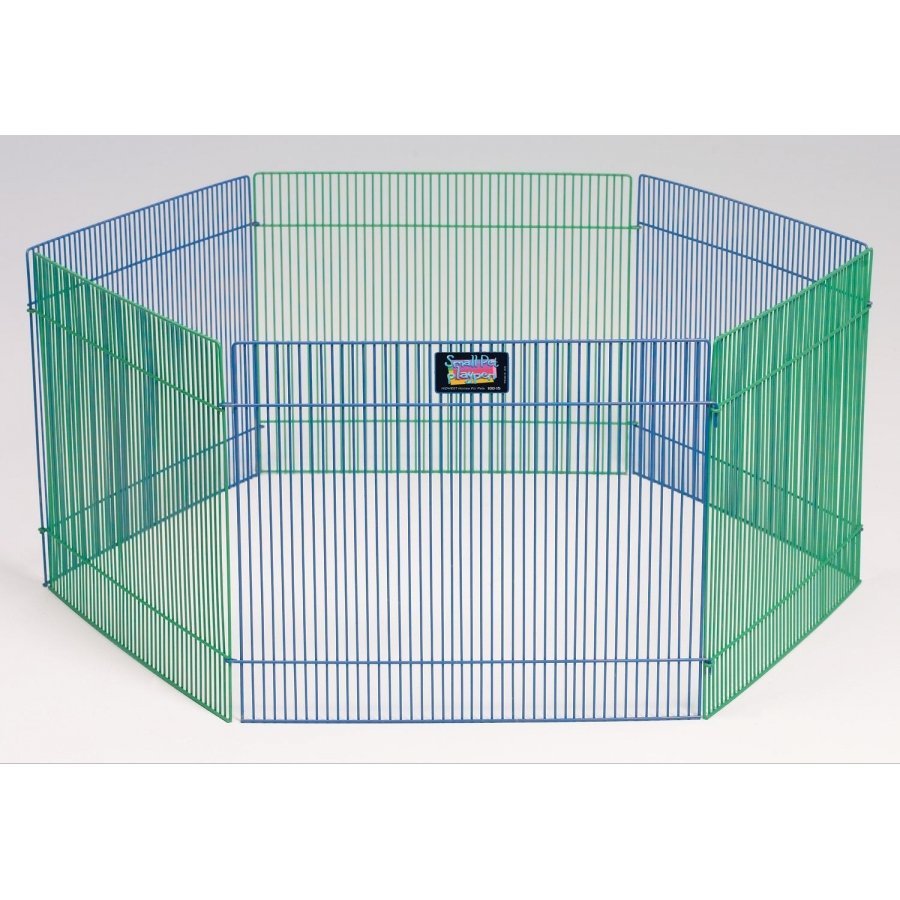 Small animal playpen sized appropriately for hamsters, hedge hogs, gerbils, guinea pigs & other non-jumping small animals. Safe & Expandable, Sets Up Complete in Seconds. Size: (6 panels) 15 H x 19 W inches
Price: $22.72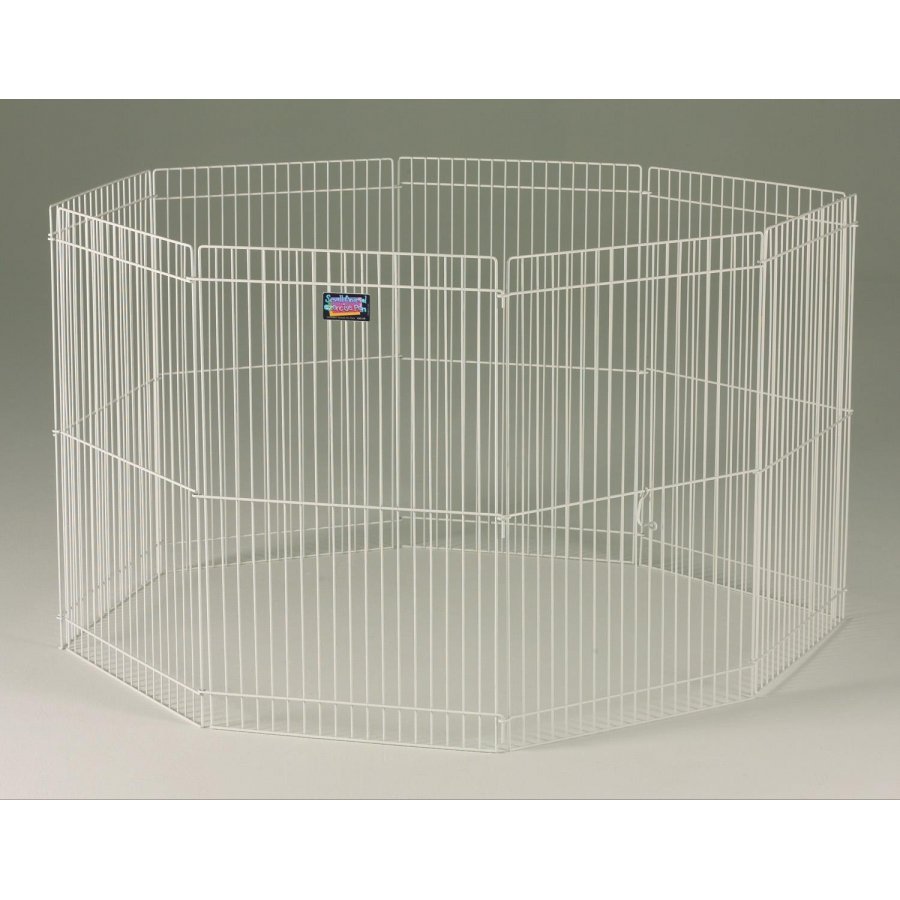 Appropriate for ferrets, rabbits, rats, small breed puppies, kittens and other small pets. Safe & Expandable, Sets Up Complete in Seconds. No Tools or Connecting Pieces Required. Attractive Epoxy Coated Panels Provide Ample Play Area (9 Sq. Ft.)
Price: $44.02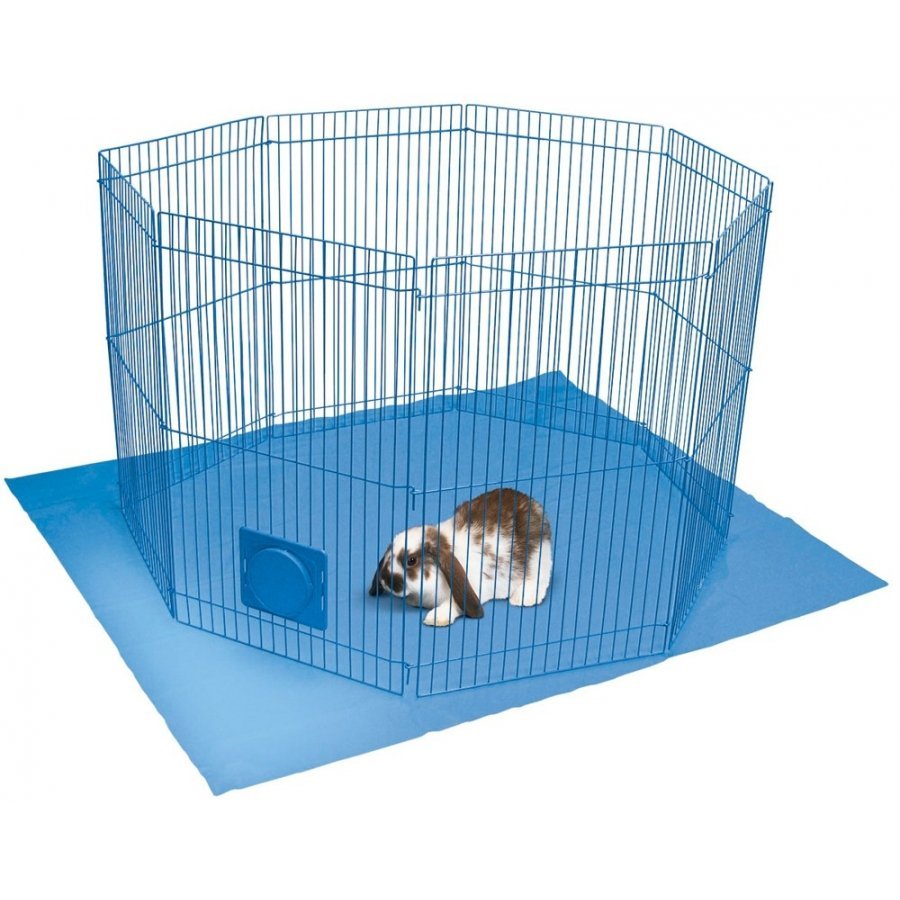 Pet n' Playpen is the Connectable Playtime Pen for Rabbits and Guinea Pigs, Plus with the Optional Passageway Connector and Locking Cap it's Perfect for Ferrets.
Price: $44.54
Constructed from 8 18"W panels, this playpen creates a perfect playground for indoor or outdoor use. Use for ferrets, rabbits, guinea pigs and other small animals...
Price: $43.59 - On Sale!
The Classic Rail Hanging Kit by Aqua Illumination is a great way to be able to suspend your Hydra LED Fixtures above your tank and still be able to adjust them how you see fit. Thi...
Price: $35.00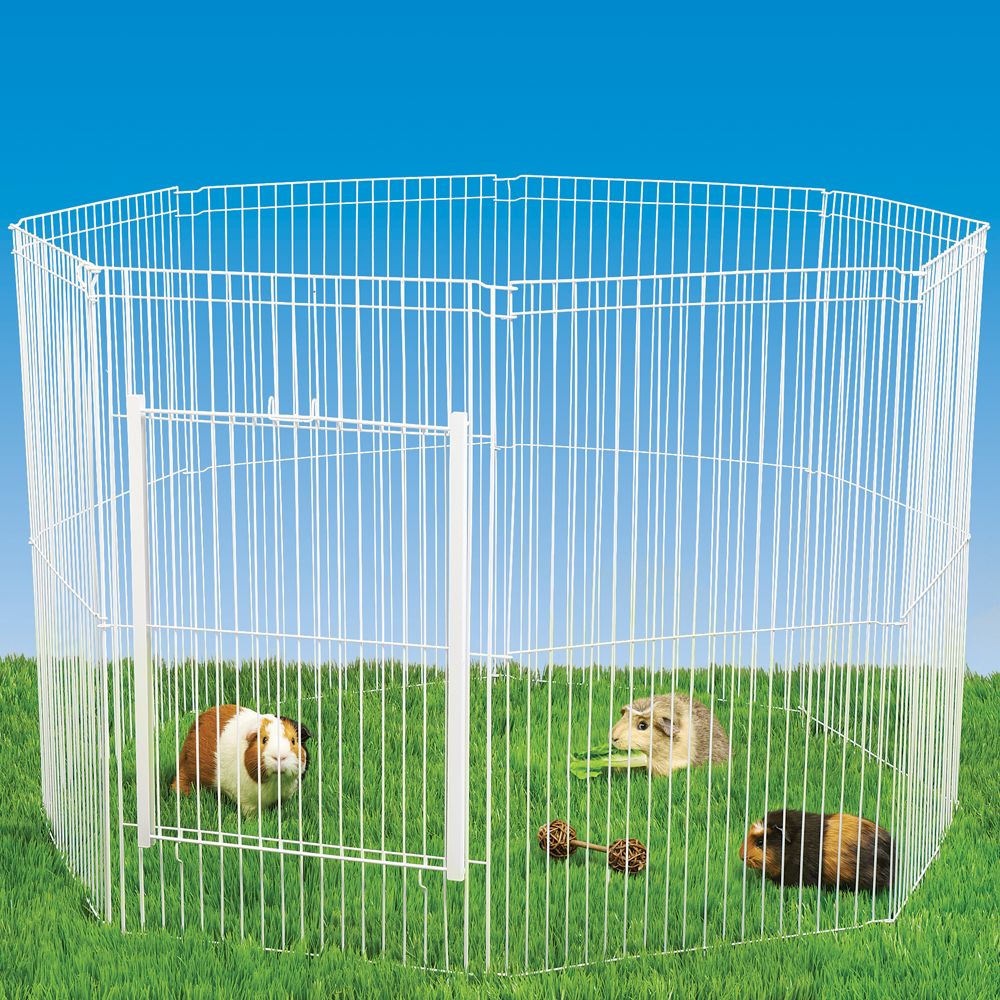 Keep your guinea pigs, hamsters, gerbils and mice contained with the All Living Things Playpen. The playpen is convenient for both indoor and outdoor use. The sturdy pet-door grants easy access and is great for feeding. Only at PetSmart. Features: Rigid wire frame helps prevent climbing Includes: 1 - Playpen Color: White Material: Wire Pet Size: Small Dimensions: 8 panels - 18 in x 29 in (45.7 cm x 73.6 cm) - 43 in (109.2 cm) dia Warning: Intended for small pets only, under close supervision
Price: $46.99