Search Results in Dogs - Dog Grooming - Dryers at All Merchants (showing 1 to 8 of 8)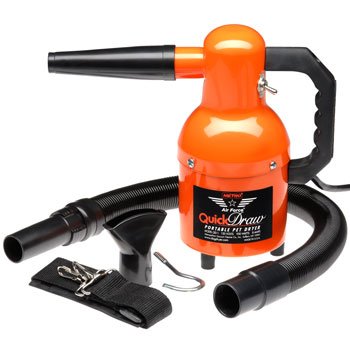 Compact, powerful hand held pet dryer is strong enough to dry off a large long haired dog in minutes. Includes: 12 foot power cord, 6 foot hose with control, 2 nozzles, shoulder st...
from $104.95 - Offered by 2 merchants
Soggy Doggy Slobber Swabber is a super soft and super absorbent cleaning stick for cleaning dog drool and slobber off your furry best friend, floors, windows, inside the car and an...
Price: $3.89
Affordable, fast and effective dog drying with the Air Force Blaster Pet Dryer. Blasts away water from all types of dogs with up to 29,250 feet per minute air power. Cuts drying ti...
Price: $230.95 - On Sale!
Pound for pound, the Master Blaster Dual Speed Pet Dryer is the most powerful pet dryer on the market. Dual motors and fans allow for 2 speed, 2 temperature control to adapt to any...
Price: $409.95
The Air Force Commander 2-speed pet dryer cuts drying time by two thirds and includes a wealth of attachments for superior performance. Dual speeds take care of small or large dogs...
Price: $207.95 - On Sale!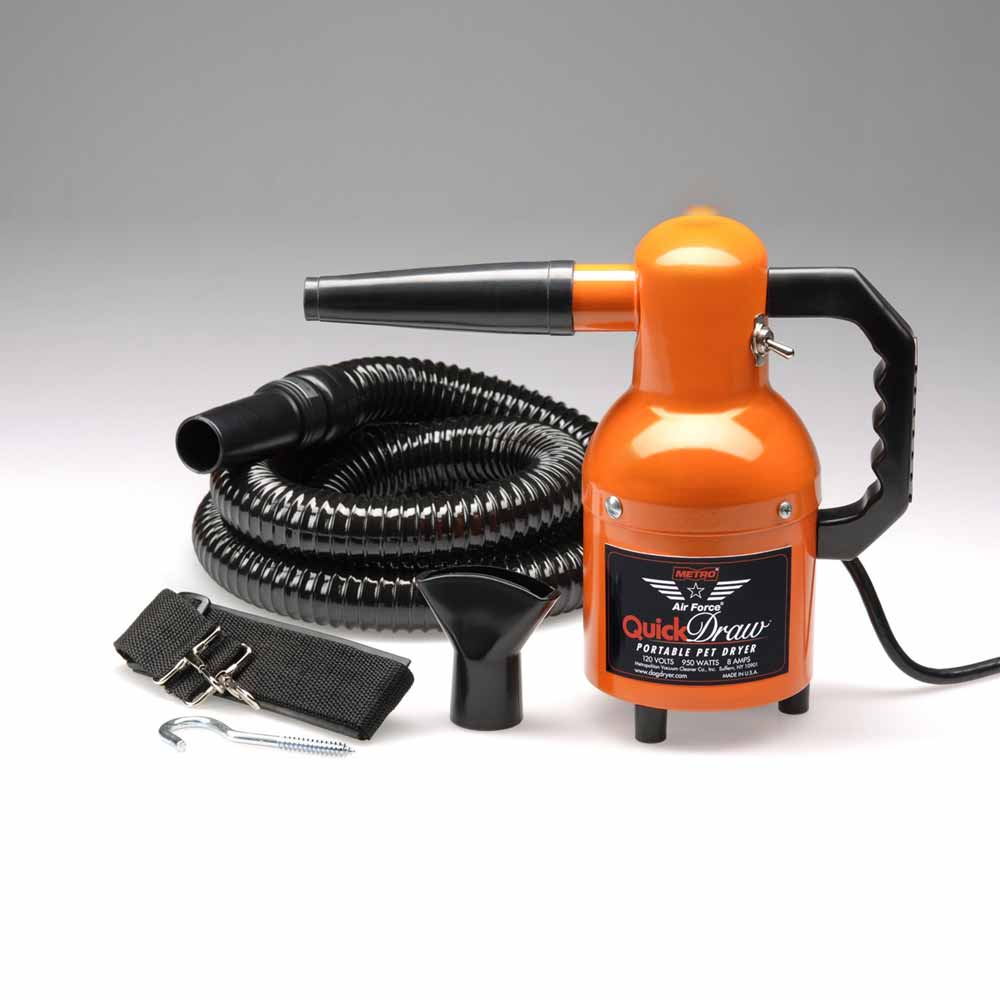 Metro AirForce QuickDraw Dryer
Price: $114.99
AD Quiet Aire Dryer w/ Stand
Price: $29.99
7"; L X 12"; W X 7"; H, Powerful floor/table dryer with two-speed performance, allowing you to groom large or small breeds with one dryer...
Price: $195.19 - On Sale!