Wild Birds
Wild Bird Feeders
Designer Feeders
Search Results in Wild Birds - Wild Bird Feeders - Designer Feeders at All Merchants (showing 1 to 5 of 5)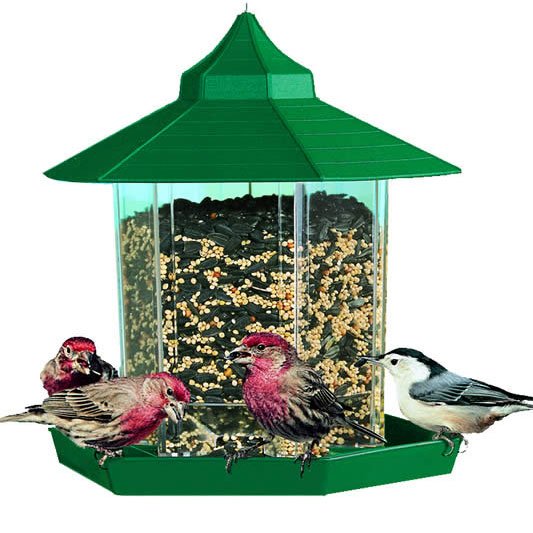 Holds up to 2.25 lbs. of favorite seed or seed mix in a single seed feeding bin. Twist-lock top secures tightly to the feeder. Well-drained tray reduces seed waste
Price: $9.62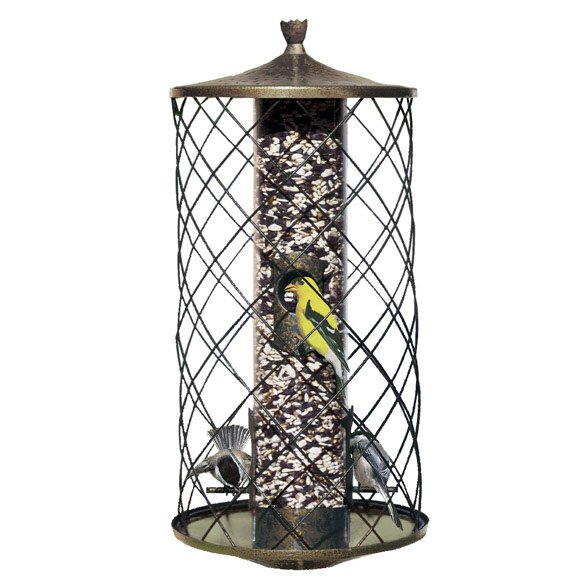 Lets birds in, keeps squirrels out. Wire squirrel barrier allows songbirds to feed undisturbed and prevents squirrels from reaching the center tube feeder.Metal roof, base, feeding ports, perches and barrier. Capacity: 3 lb. Seed
Price: $39.84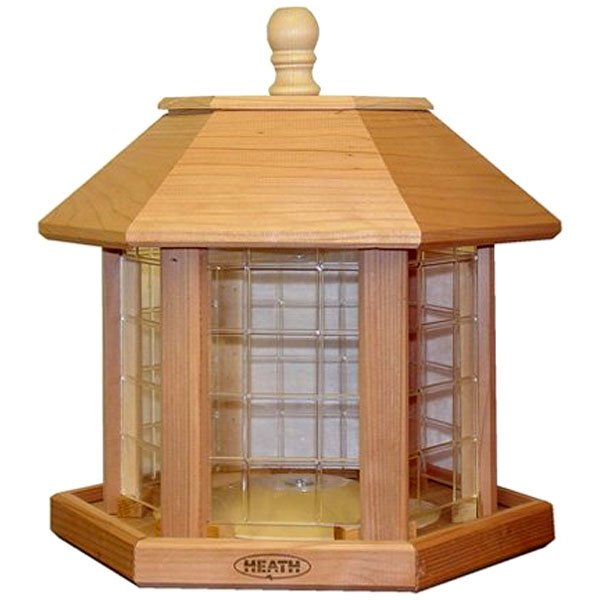 With a 20 pound seed capacity, le Grande Gazebo can service a flock of birds and still require infrequent filling. Designed for pole mounting only.
Price: $80.03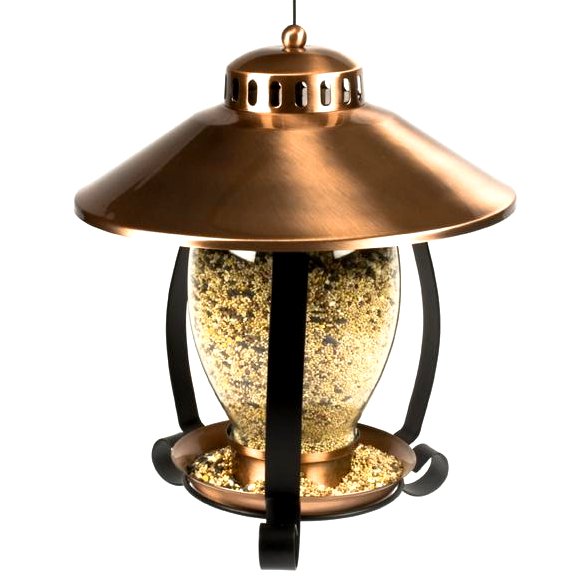 This charming and attractive brushed copper finish lantern bird feeder with metal black straps comes with a heavy cable for hanging. The heavy glass tube holds almost 5 lbs of seed. Top lid lifts up for easy filling. Size: 13 in. dia. x 16.5 in. high.
Price: $64.56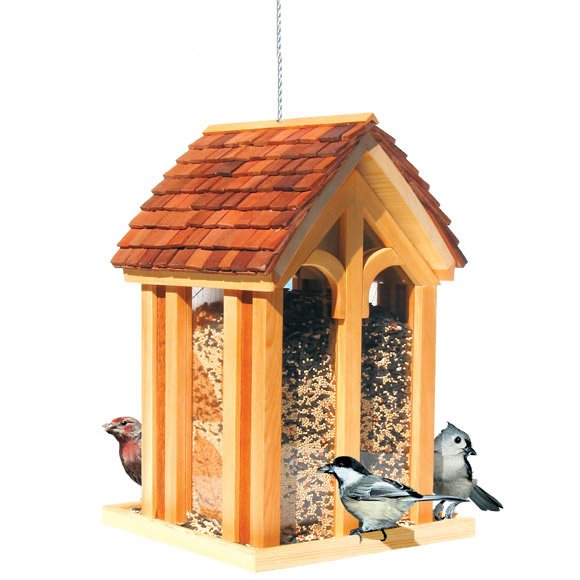 Natural design, with gorgeous leaf print windows. Holds 3.6 pounds of your favorite seed mix. Can be hung or post mounted. Attractive poly stained glass looking decorative windows. Attached seed tray. Easy to fill and clean.
Price: $21.69