Search Results in Cats - Litter / Litter Boxes - Deodorize Litters at All Merchants (showing 1 to 9 of 9)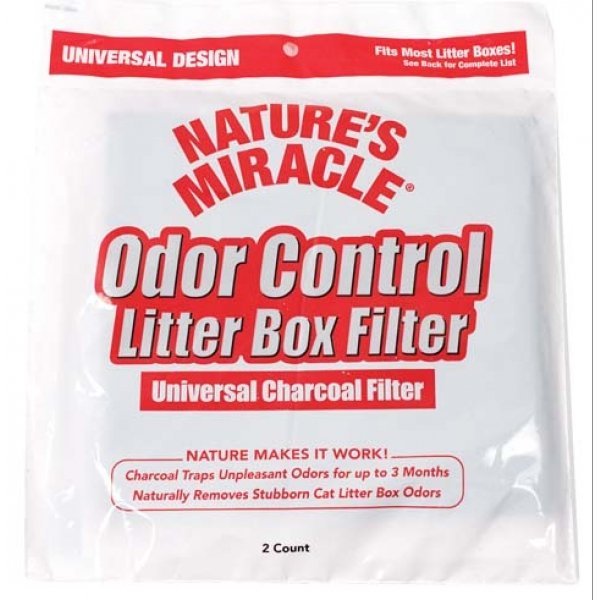 Naturally removes stubborn cat litter box odors. Helps to keep litter area smelling fresh. Lasts for up to 3 months. Includes templates for the 15 top-selling litter boxes.
from $3.85 - Offered by 3 merchants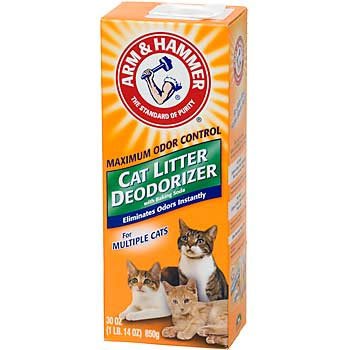 Arm & Hammer Multiple Cat Litter Deodorizer with Baking Soda helps keep your litter box odor free while the litter stays first-day fresh longer. Arm & Hammer Baking Soda eliminates odors on contact!
from $2.59 - Offered by 3 merchants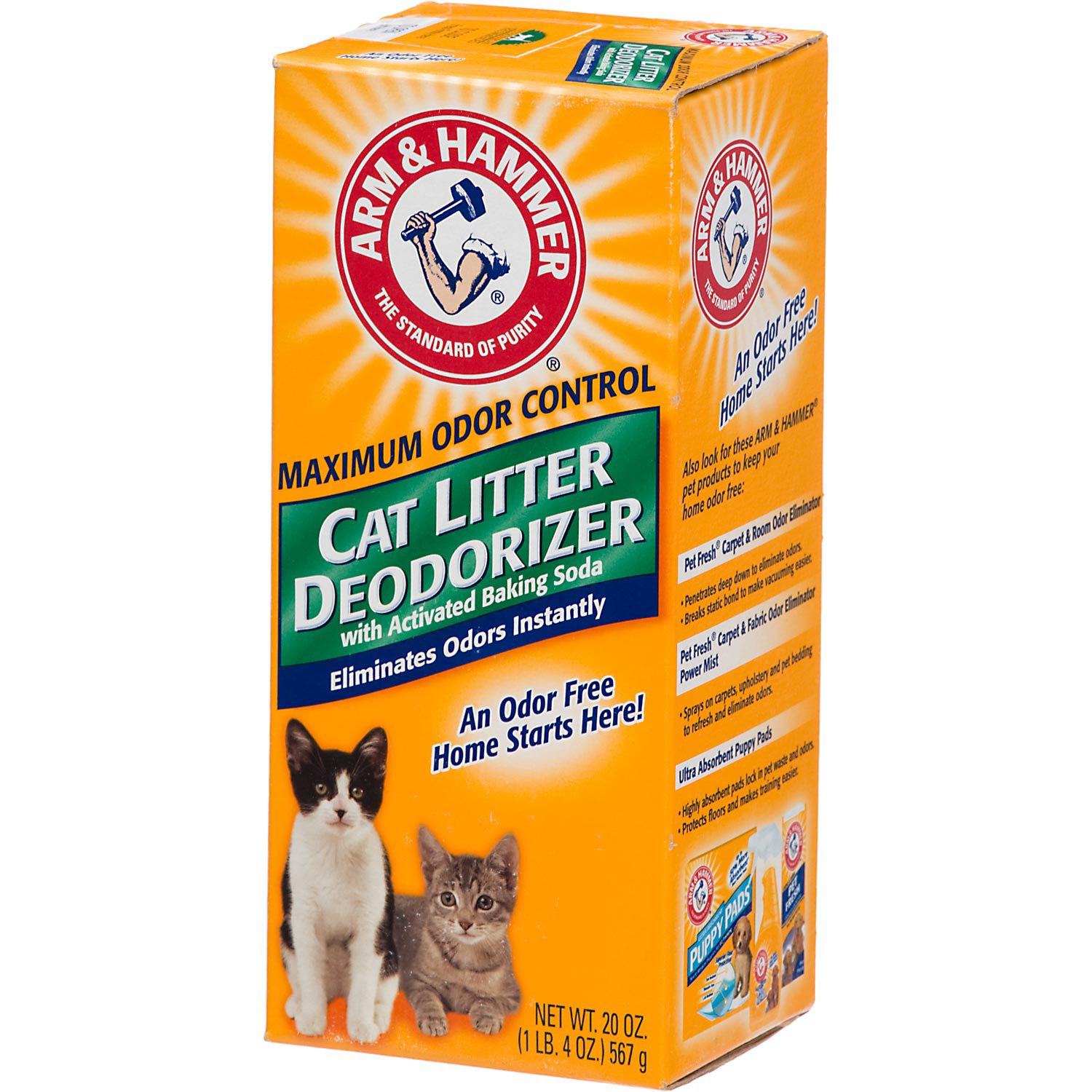 Works differently to really eliminate odor!If you're like most cat owners, you've tried just about everything to stop litter odor. Now the search is over. Arm & Hammer Cat Litter D...
from $4.39 - Offered by 2 merchants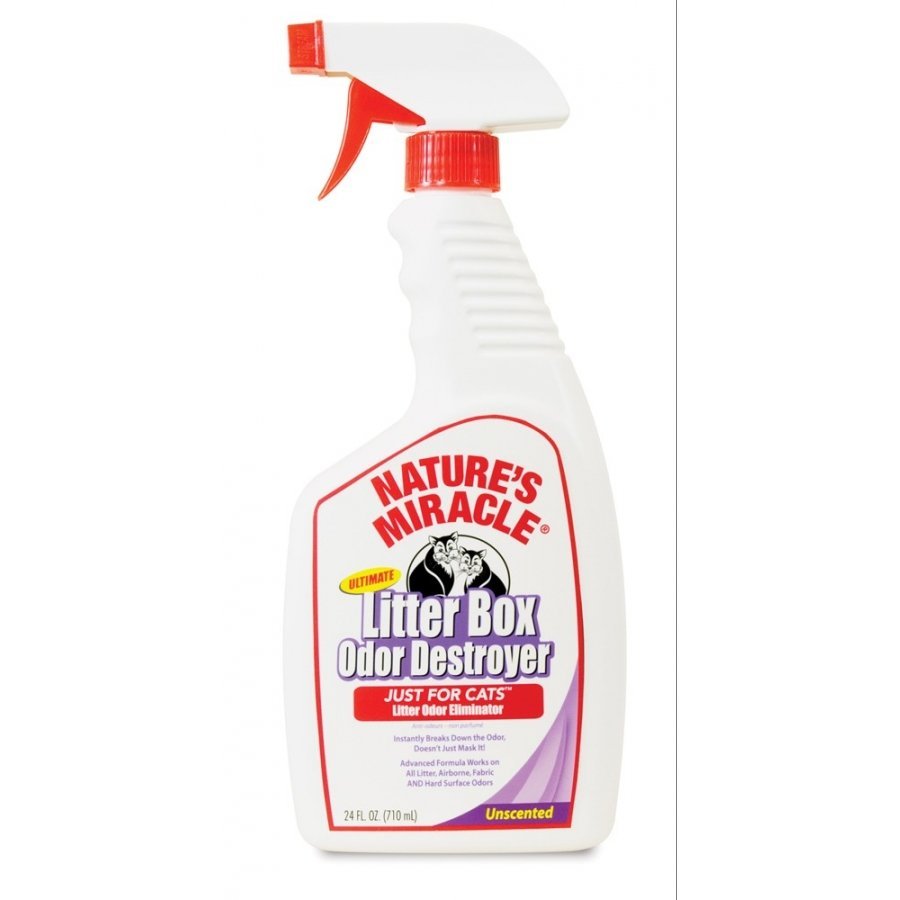 Finally, an odor destroyer designed to eliminate the toughest cat odors in and around the litter box. Litter Box Odor Destroyer is a specially formulated enzyme solution that will completely eliminate odors, even old, deep-set odors.
from $5.99 - Offered by 2 merchants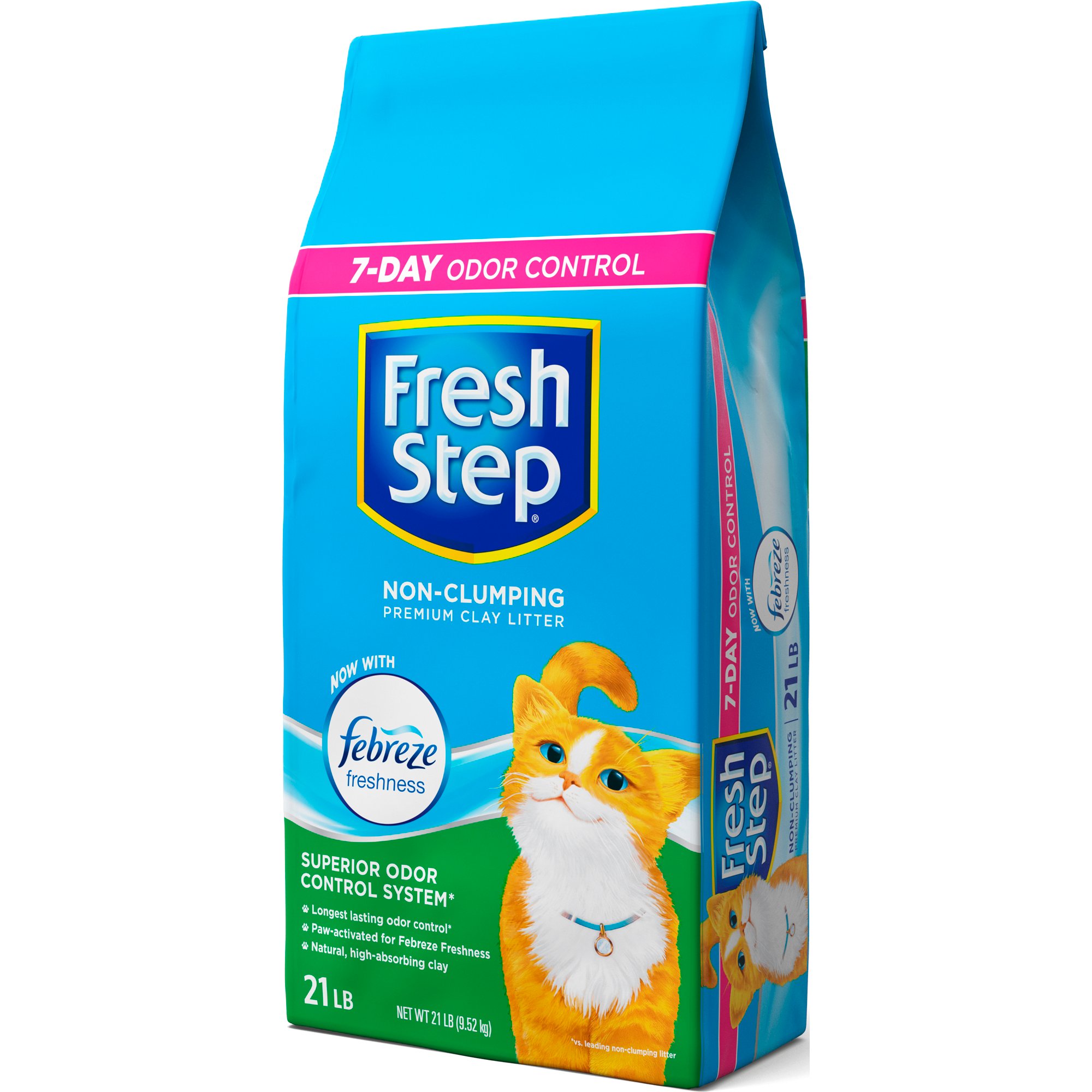 Fresh Step Premium Cat Litter Offers Superior Odor Control In Three Ways:Super AbsorbentIts highly absorbent formula easily absorbs the source of odors to keep your litter box fres...
Price: $8.69 - On Sale!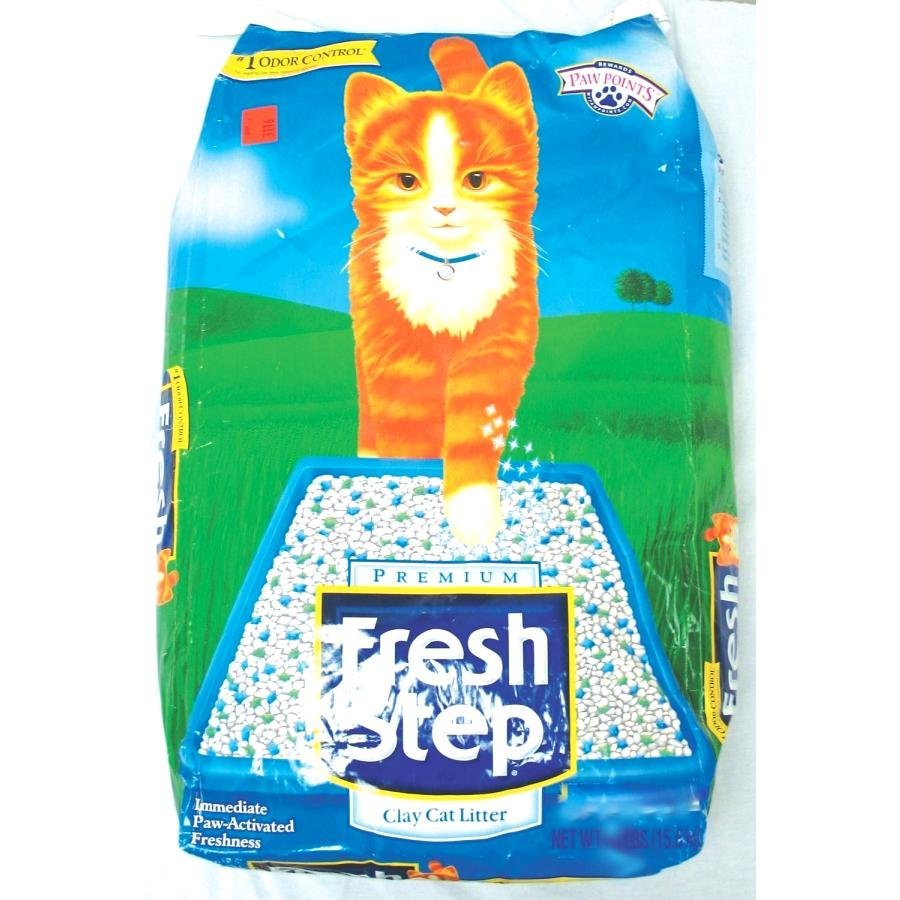 Superior odor control and absorbency in a clay litter that's 30% less weight than the leading clay litter. Paw-activated refreshing system delivers immediate odor control and a light, fresh scent to keep your cat's litter box smelling clean.
Price: $11.38
Tidy Cat Shake On Deodorizer helps eliminate the common odors that emenate from your
Price: $2.99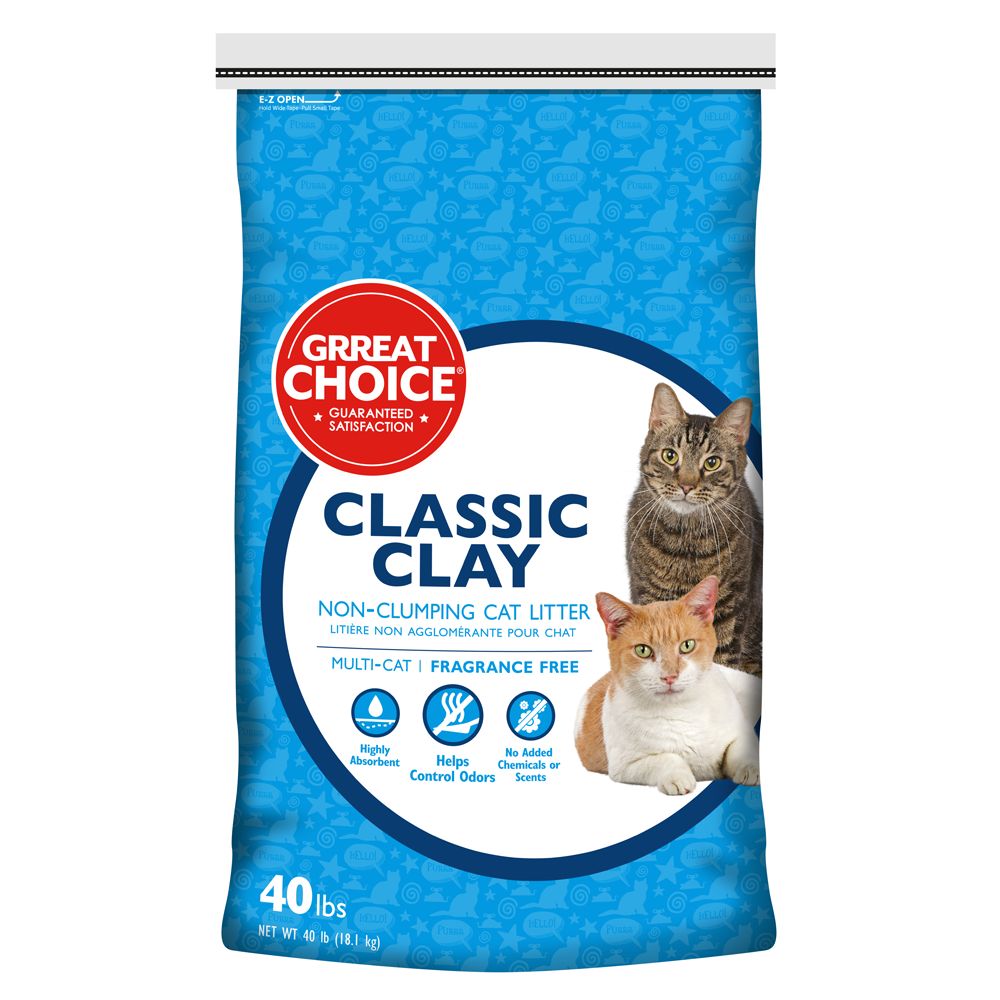 Keep your multicat home smelling fresh with this absorbent, 99% dust-free clay litter. The clay formula powerfully controls odors without using fragrance. Your home can be a feline haven without smelling and looking like a litterbox when your pets use this Grreat Choice Premium Clay Fragrance-Free Cat Litter. The clay formula offers premium absorption and odor control to keep a whole crew of kitties comfortable while keeping your house smelling fresh. Completely fragrance-free and 99
Price: $8.39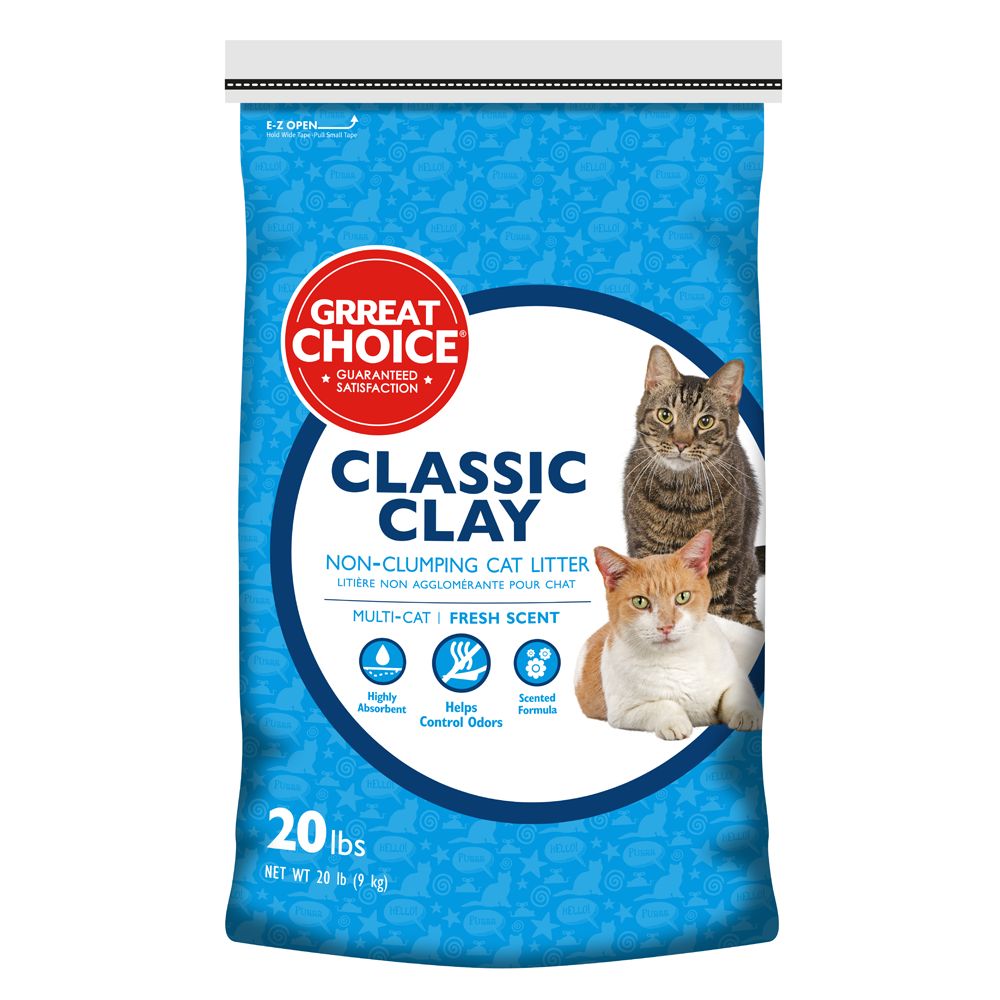 Enjoy all of the pleasures of cat ownership without compromising your home's fresh scent with help from this clay cat litter. The absorbent clay provides a dry environment for multiple cats and is 99% dust-free to help keep your home neat. All of the 4-legged and 2-legged members of your family will enjoy a fresh, clean environment when your kitties have access to this Grreat Choice Premium Clay Scented Cat Litter. The 99% dust-free clay formula powerfully absorbs moisture to keep your cats
Price: $3.67