Aquariums
Water Test Kits
Copper Tests
Search Results in Aquariums - Water Test Kits - Copper Tests at All Merchants (showing 1 to 4 of 4)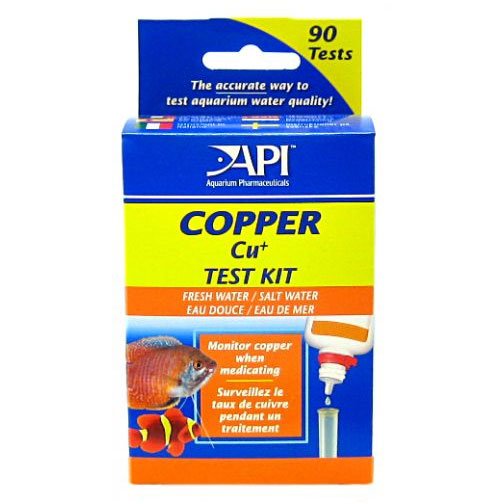 Copper is often used to treat many parasitic infections on fresh and saltwater fish. To be effective, the copper concentration in the aquarium must be maintained at the therapeutic level for several weeks.
from $7.25 - Offered by 2 merchants
Although it is a good treatment for fish parasites, Copper is very toxic to invertebrates. The only way to give a Copper treatment that is both safe and effective is to test the C...
Price: $13.67
CupriSorb is a narrow spectrum, synthetic adsorbent based filter material for removing copper and heavy metals from either freshwater or marine water. It extracts all types of copper, including chelated copper, and remains effective until it turns a deep
Price: $11.95
Copper, a common treatment for many parasitic infections, must be monitored in an aquarium or a pond. The copper level can drop too low for the treatment to be effective, or can increase to a point that is detrimental to fish health. Copper may even be pr
Price: $7.99