Search Results in Dogs - Dog Grooming - Conditioners/ Creme Rinse at All Merchants (showing 1 to 10 of 19)
TropiClean Oxy-Med Medicated Oatmeal Rinse for dogs and cats is formulated to stop itching, control flaking and reduce shedding. Oxy Med contains Alpha Hydroxys, which penetrate th...
from $8.99 - Offered by 3 merchants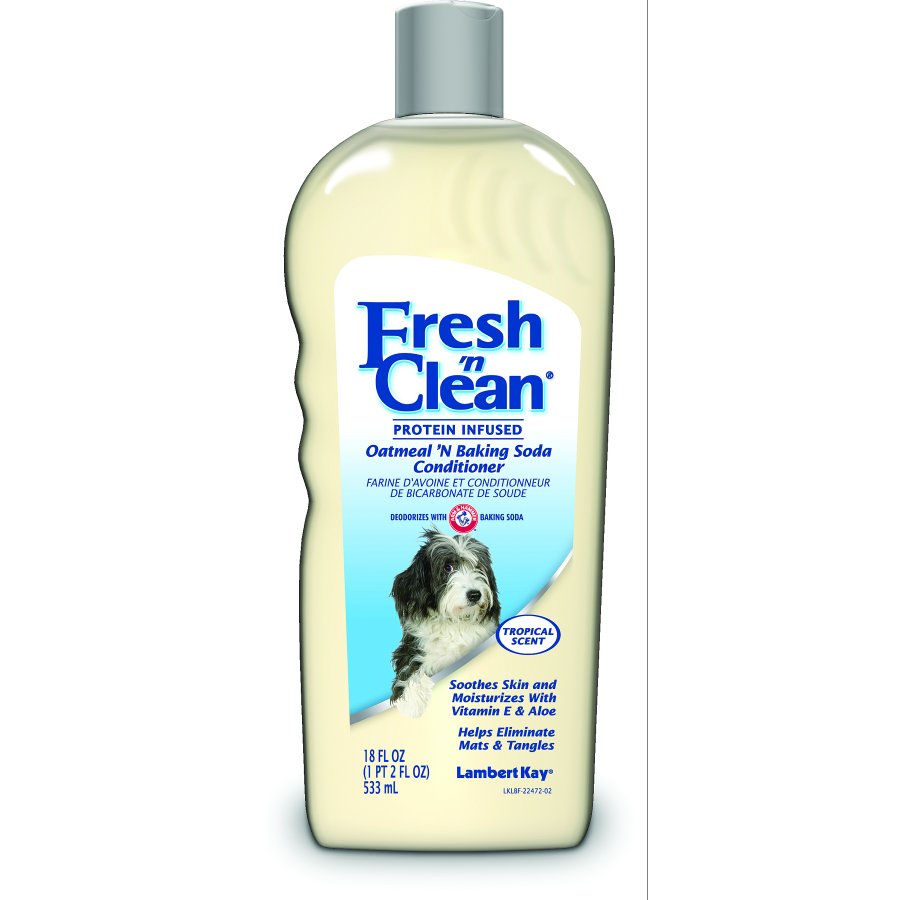 Helps eliminate mats, tangles and odor while soothing the skin. Gives coats a shimmering sheen, pleasant scent and beautiful look and feel.
from $6.49 - Offered by 2 merchants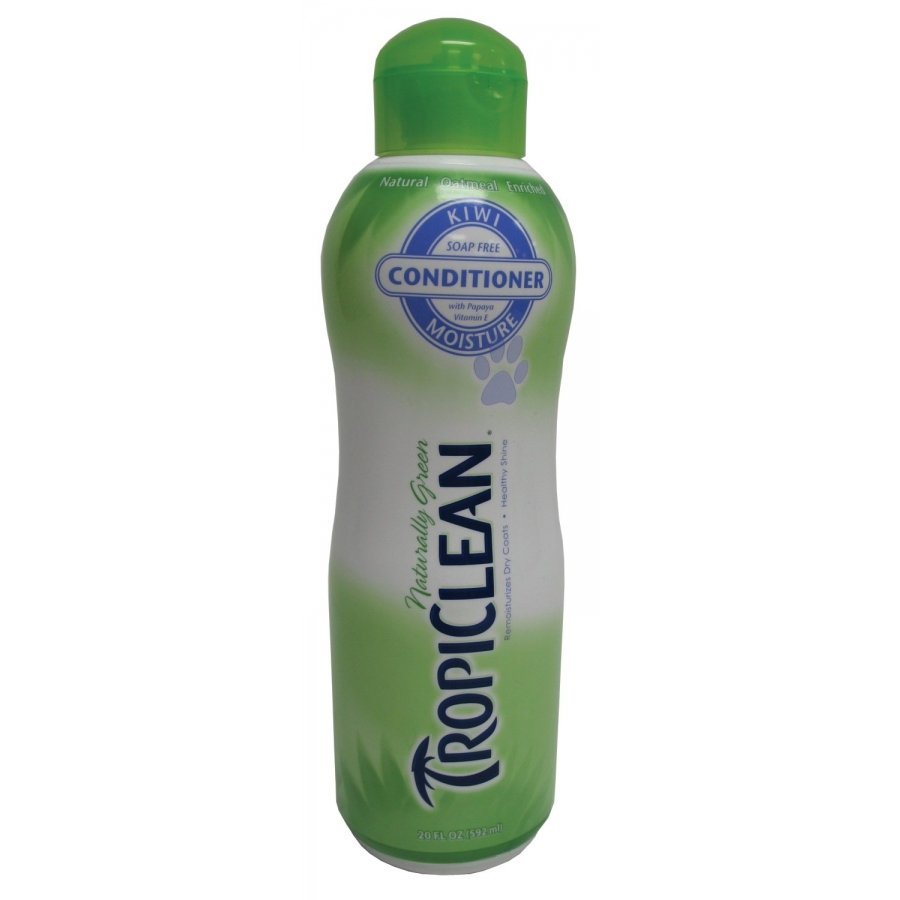 Use this conditioner on a long coat to help moisturize the coat and keep it looking great. Helps to untangle the hair and make it easier for grooming. Reduces static and makes hair soft and shiny. Coat and skin is moisturized.
from $8.77 - Offered by 2 merchants
70% Organic, soap-free, and earth-friendly formula makes Tropiclean's pet shampoos ideal for a clean and healthy petů.and environment! Omega 3 & 6 help nourish your pet's skin and ...
from $9.99 - Offered by 2 merchants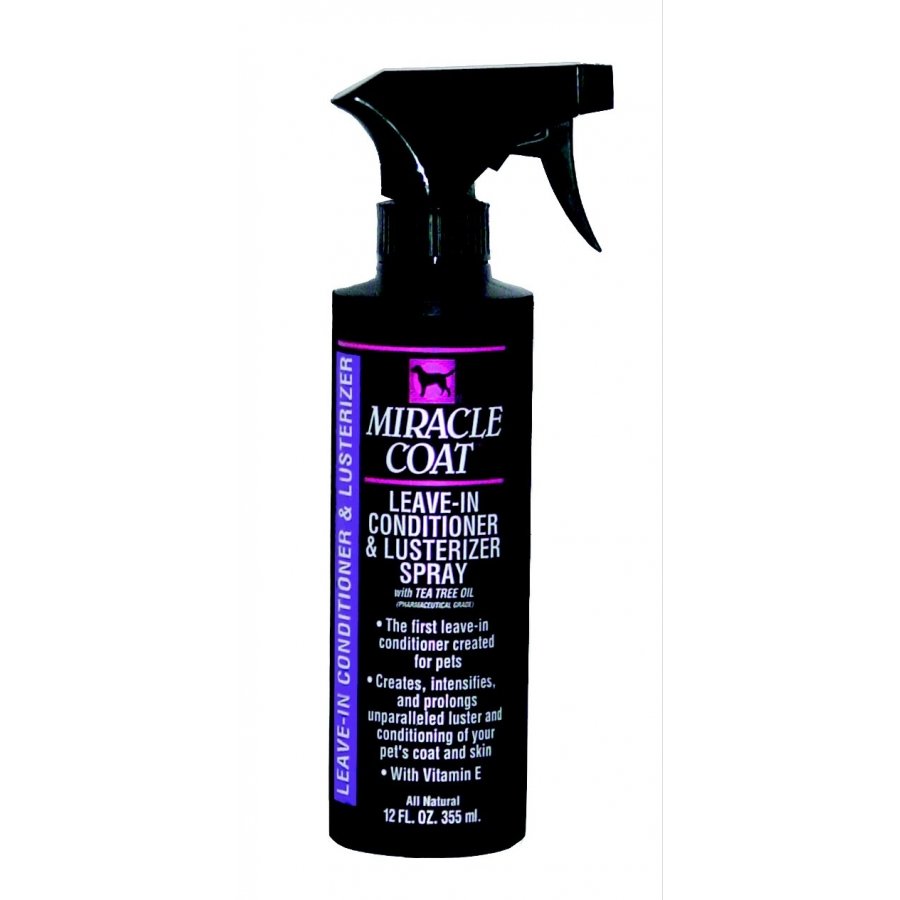 All-natural, leave-in spray creates and prolongs a more intensified luster while richly conditioning the skin. Just spray on, towel in and brush out to promote easy detangling and luxurious shine. First leave-in conditioner created for pets.
Price: $8.58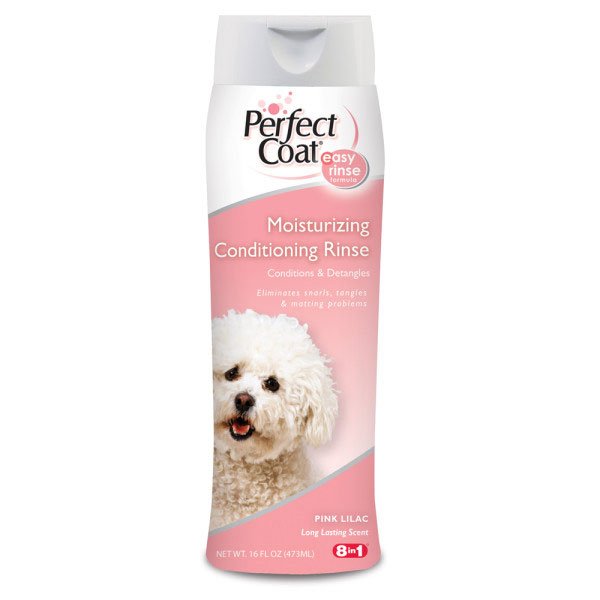 Perfect Coat Conditioning Rinse ends snarls, tangles, and matting problems. Products a soft, glossy coat that's effortless to brush and comb. 16 oz.
Price: $3.64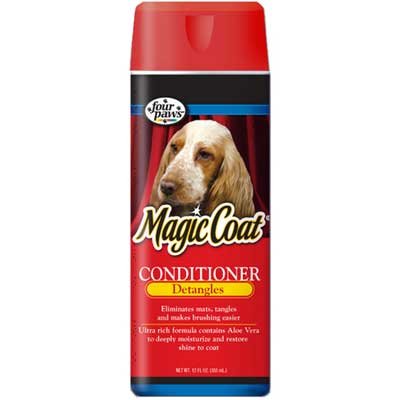 This detangler works great for removing tangles in your dog's fur. Use detangler after shampooing your dog to make brushing your dog easier. Helps to moisturize fur and makes it shine. May be used on a variety of dogs.
Price: $4.83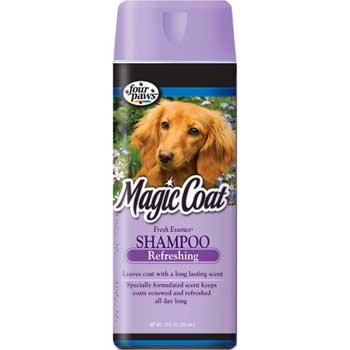 Give your dog's coat a fresh clean scent with this shampoo by Four Paws. Deeply cleanses the coat and skin, while leaving a long-lasting fresh scent. The coat looks healthy, shiny, and full of body. Use with the Fresh Essence Shampoo.
Price: $5.74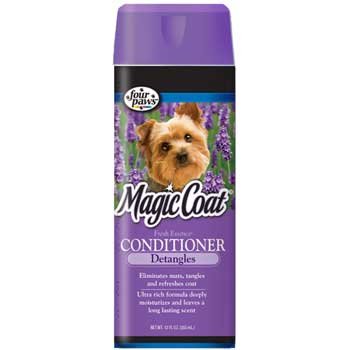 Detangle your dog's mats and tangles with this fresh smelling conditioner by Four Paws. Conditioner is formulated to work with the Fresh Essence Shampoo. Great for improving the look and feel of your dog's coat. Deep conditioning.
Price: $4.94
Good Bye Tangles helps remove mats and tangles from wet or dry coats. It helps condition coats in one easy application, while leaving coats lustrous and easy to manage. 12 oz.
Price: $6.07