Aquariums
Water Test Kits
Combo Test Kits
Search Results in Aquariums - Water Test Kits - Combo Test Kits at All Merchants (showing 1 to 10 of 12)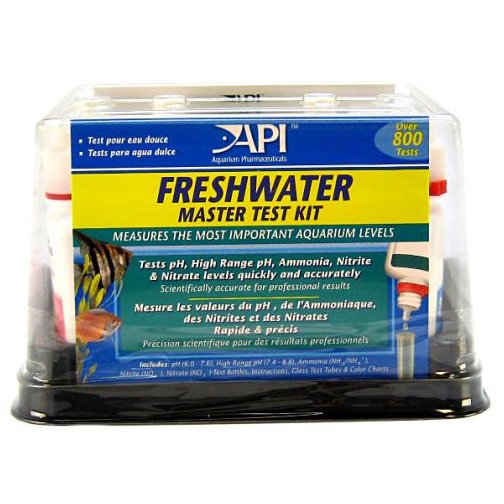 This complete aquarium kit tests for five different water conditions in your freshwater aquarium. Accurate test solutions for ph, high range ph, ammonia, nitrite, gh and KH - all of which are important to the health of your fish.
from $19.20 - Offered by 4 merchants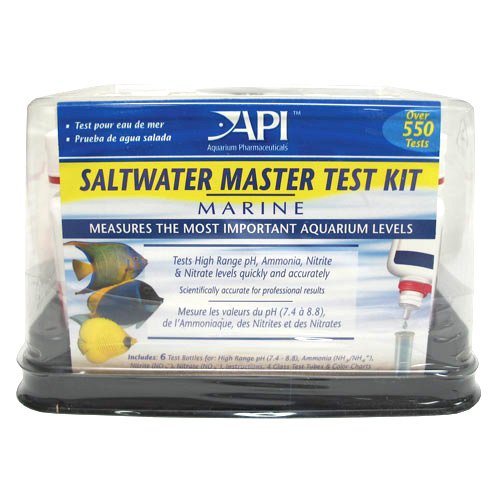 A complete kit for testing marine aquarium water. Tests water four ways to protect marine fish and invertebrates from dangerous water conditions.
from $19.03 - Offered by 3 merchants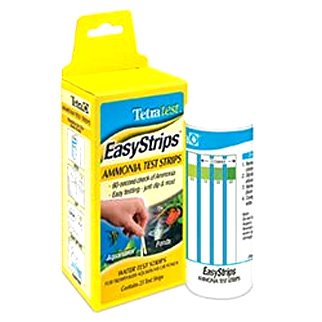 Fast, accurate and easy to use test strips. Results in 10 seconds. 25 strips per package. Tetra is working hard to help fish keepers succeed with EasyStrips. Convenient dip and read test strips present results at 60 seconds
from $10.30 - Offered by 2 merchants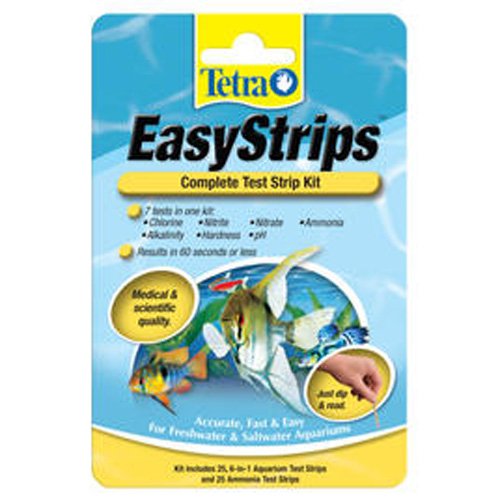 Complete testing of ammonia, ph, nitrate, nitrite, hardness, alkalinity and chlorine. Results in 60 seconds. 25 strips per package.
from $18.03 - Offered by 2 merchants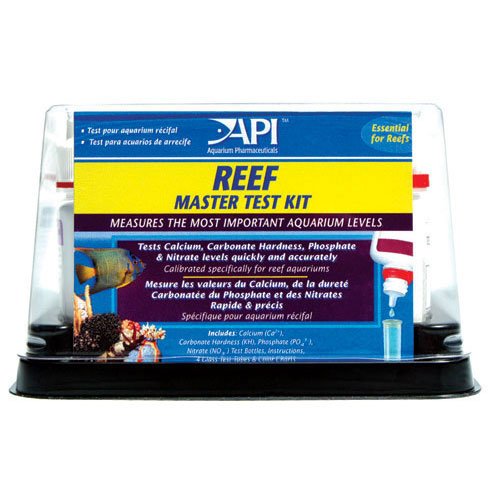 Reef aquariums have far more strict requirements than the average saltwater or freshwater aquarium. This Reef Master Test Kit measures those vital levels that many other kits do not include.
from $22.99 - Offered by 2 merchants
Tetra's Ammonia Test Strips allow you to quickly and easily test your aquarium water! Get quick and accurate results for harmful ammonia so you can keep an eye on your water qualit...
Price: $26.99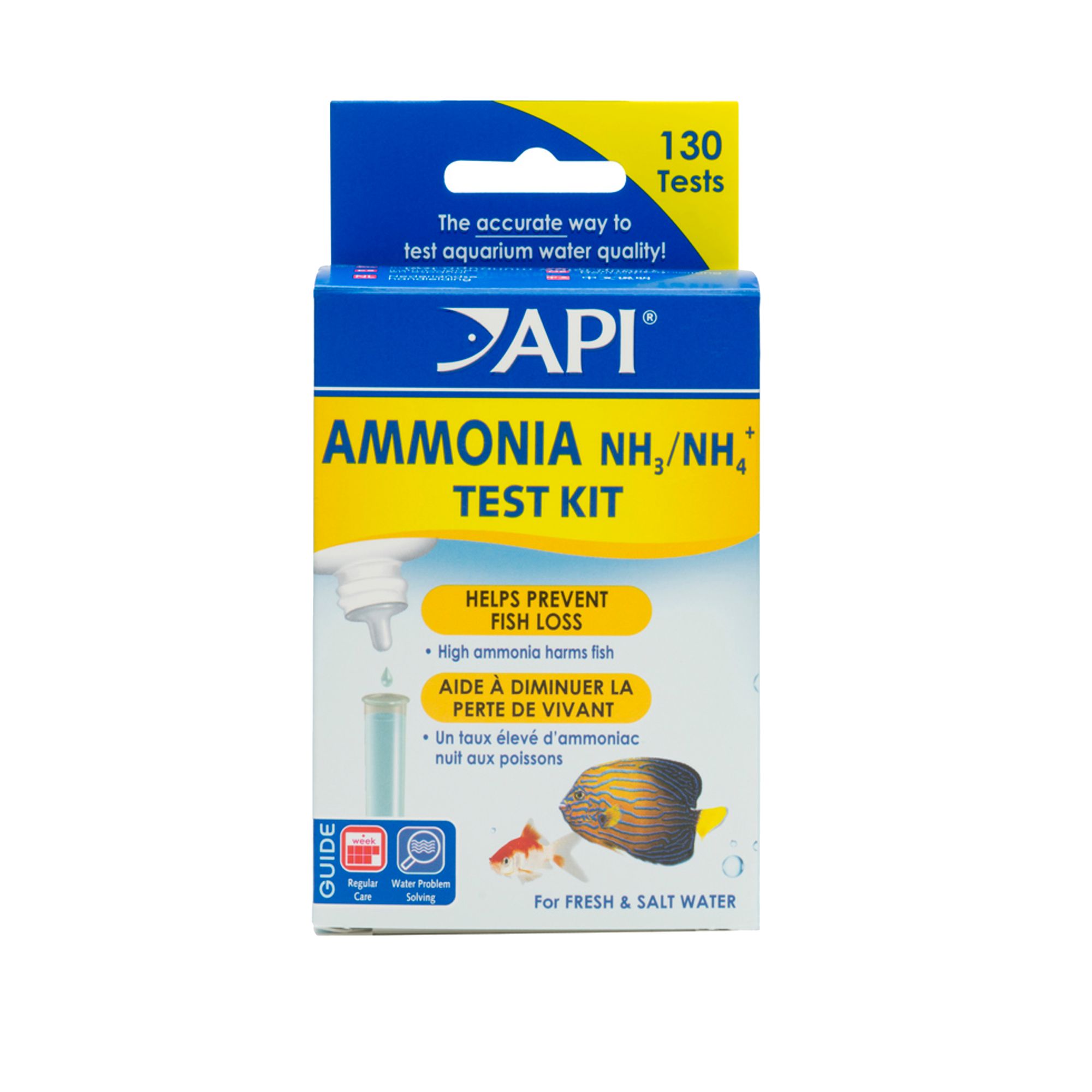 This test kit contains 130 liquid tests that help you measure ammonia levels from 0 to 7 ppm in your aquarium. Frequent ammonia testing is necessary to help ensure the health and safety of your tropical fish. Ensure the health and safety of your underwater friends with help from this API Ammonia Test Kit. The kit contains 130 liquid tests that help you accurately measure ammonia levels between 0-7 ppm in your aquatic habitat to help keep your underwater community safe. Features: Tests the
from $8.32 - Offered by 4 merchants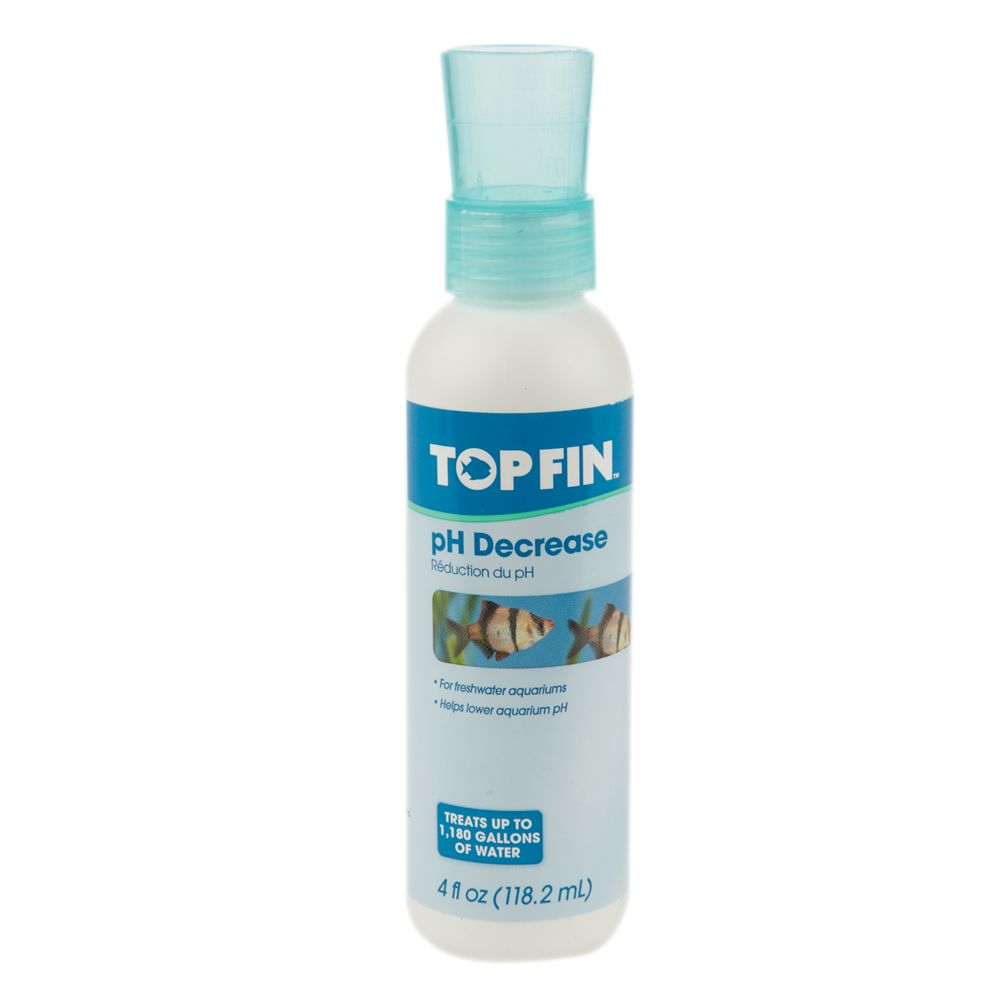 Use Top Fin pH Decrease in freshwater aquariums to achieve the optimum pH levels. Use pH Decrease when water testing reveals a pH higher than the healthy range of 6.5 to 8.0. Measuring cap included. Only at PetSmart. Features: Helps decrease pH levels in freshwater aquariums Includes: 1 Bottle Intended For: Aquariums Material: Liquid Size: 4 fl oz Instructions: Add to the aquarium and allow water to circulate for at least 20 minutes before re-testing. Allow at least two hours before making
Price: $4.99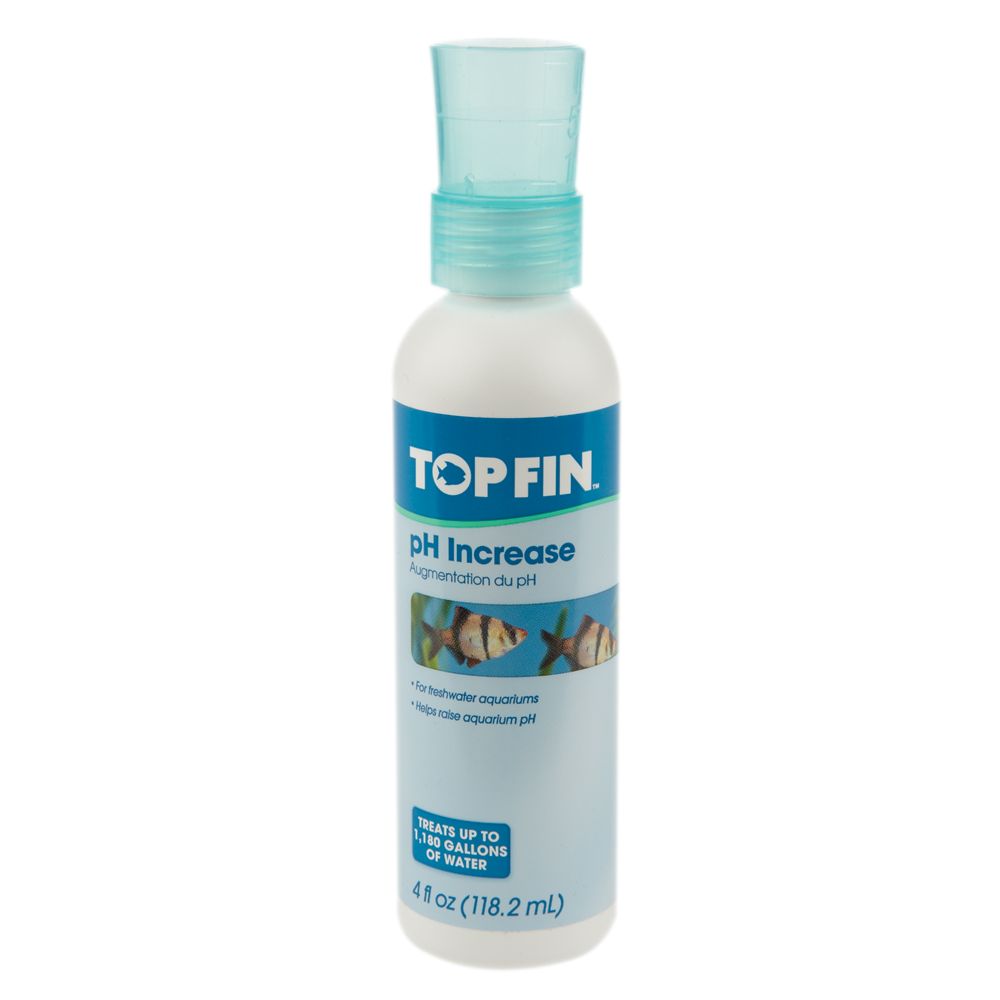 Use Top Fin pH Decrease in freshwater aquariums to achieve the optimum pH levels. Use pH Increase when water testing reveals a pH lower than the healthy range of 6.5 to 8.0. Measuring cap included. Only at PetSmart. Features: Helps increase pH levels in freshwater aquariums Includes: 1 Bottle Intended For: Aquariums Material: Liquid Size: 4 fl oz Instructions: Add to the aquarium and allow water to circulate for at least 20 minutes before re-testing. Allow at least two hours before making
Price: $4.99
A complete kit for testing marine aquarium water. Tests water four ways to protect marine fish and invertebrates from dangerous water conditions. Kit includes tests for: High Range pH, Ammonia, Nitrite, Nitrate, plus four test tubes, holding tray and test
Price: $26.99