Search Results in Dogs - Training / Behavior - Chewing Deterrent Aids at All Merchants (showing 1 to 9 of 9)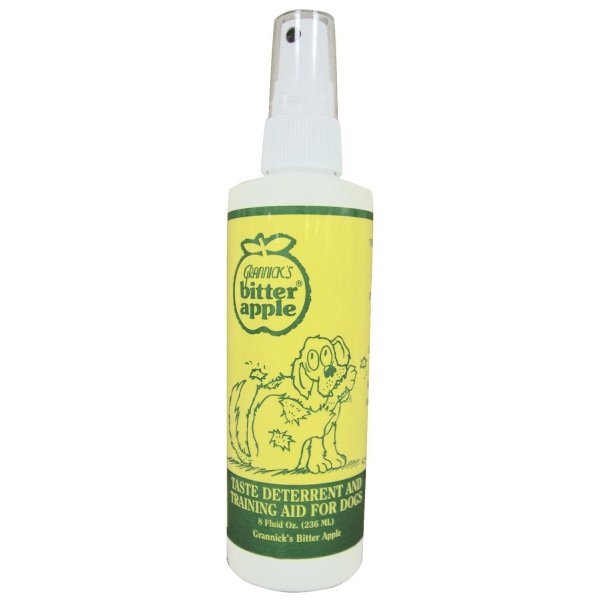 Grannicks Bitter Apple Original Spray for Dogs is a non-toxic, safe and effective chew deterrent. Has a bitter taste to discourage pets from licking, gnawing and chewing on surfaces where applied. Stops pets from biting and chewing fur, wounds and bandage
from $6.19 - Offered by 3 merchants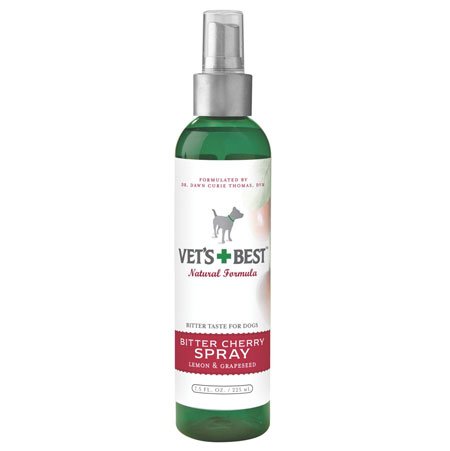 Gentle on skin, but bitter to the taste. Our non-stinging, alcohol-free deterrent of Lemon and Grape Seed extracts discourages chewing and licking at skin, stitches or bandages. It's clear and non-staining, plus it smells great.
from $5.52 - Offered by 2 merchants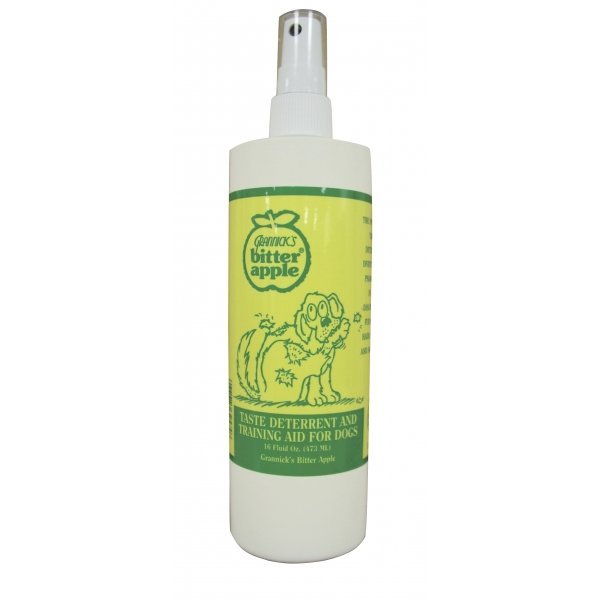 Grannicks Bitter Apple Original Spray for Dogs is a non-toxic, safe and effective chew deterrent. Has a bitter taste to discourage pets from licking, gnawing and chewing on surfaces where applied. Stops pets from biting and chewing fur, wounds and bandage
from $9.59 - Offered by 2 merchants
Bitter YUCK stops your dog or cat from gnawing on any washable surface! No-sting formula also works great on their skin. Veterinarian formulated...
from $4.79 - Offered by 2 merchants
NaturVet Bitter YUCK! No Chew Spray is highly effective at deterring your pet's from ruining your furniture and other householder possessions!
from $5.99 - Offered by 2 merchants
Spray this bittering formula to your dog's bandages or other items to help prevent damage from chewing. The bittering agent effectively and safely produces a taste that's unpleasant to dogs so your pooch will be less tempted to chew. Discourage your outdoor dog from chewing and destroying his or her bandages or other items that you want to protect with this Top Paw Bitter No Chew Spray for Dogs. The convenient spray formula allows safe and easy application to most surfaces, and uses a bittering
Price: $17.49
Bitter Apple Refill 16oz
Price: $10.99
VB Bitter Cherry 7.5oz
Price: $6.49
Bitter Apple Pump Spray 8oz
Price: $6.49