Live Fish
Freshwater Fish
Catfish / Plecos
Search Results in Live Fish - Freshwater Fish - Catfish / Plecos at All Merchants (showing 1 to 10 of 47)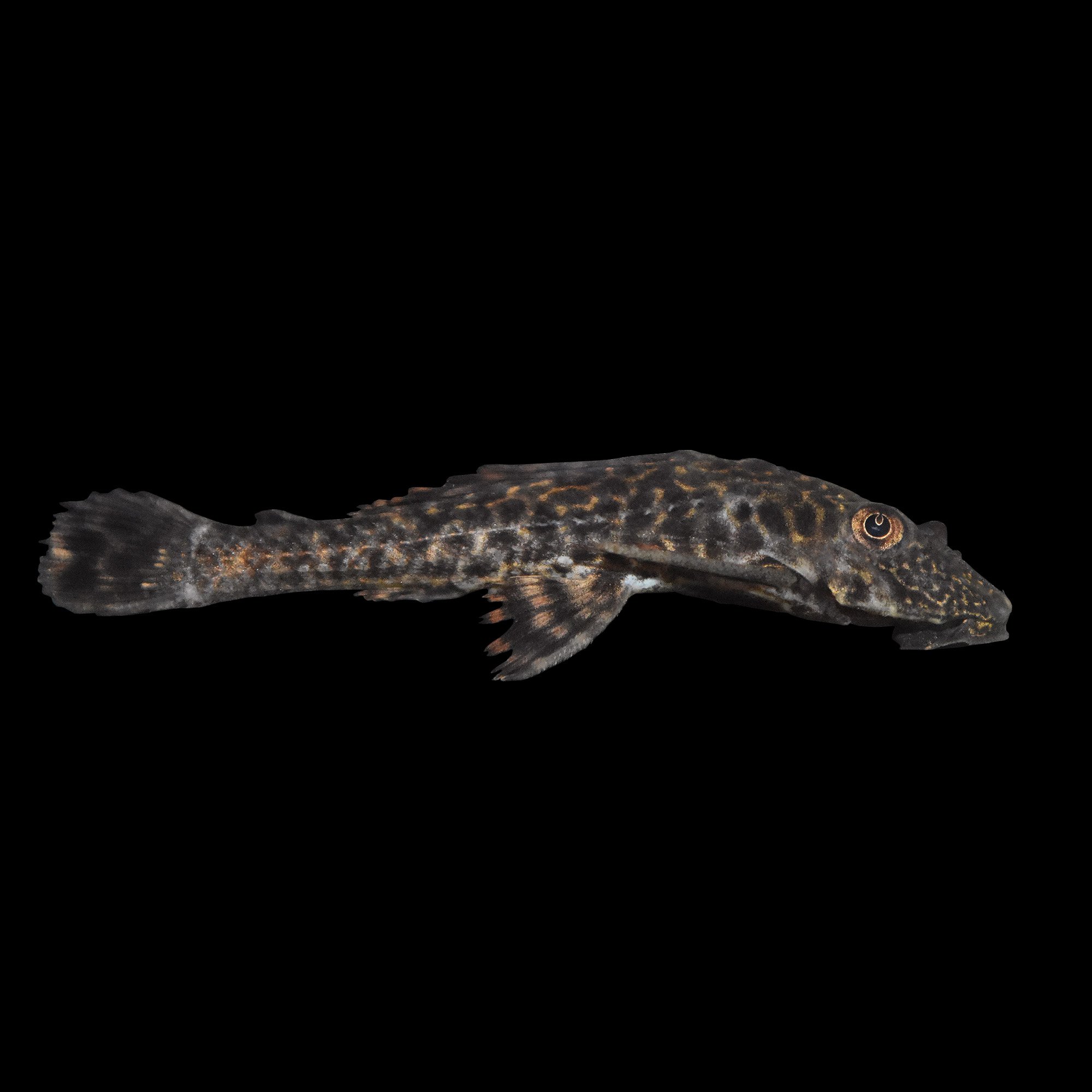 Plecostomus are well known algae eaters. They can attach themselves to hard surfaces using specially adapted mouth parts. Provide plenty of rocks, plants and driftwood. Minimum tan...
Price: $4.19 - On Sale!
The Spotted Rubbernose Pleco is also known as the "Spotted Bulldog Pleco". It is a greyish brown catfish with a somewhat triangular body and a wide, blunt snout. It has small bl...
Price: $5.99
The Redtail Leopardus Pleco (Pseudacanthicus leopardus, L114) is also sometimes referred to as the "Leopard Cactus Pleco". It has a light brown body color covered with da...
Price: $59.99
The Para Pleco (Peckoltia sabaji, L075) is a beige to orange tinted suckermouth catfish that is covered with large gray to black spots. The spots on the head are small, a...
Price: $49.99
The Albino Bushynose Pleco is an aquacultured variant with a yellow-white body color and red eyes. The "butterfly" variety of this pleco has longer fins than the common variatio...
Price: $14.99
The Dull-eyed Royal Pleco (Panaque sp., L191) resembled the popular Royal Pleco (P. nigrolineatus) with its olive-green body and black stripes. This species, howev...
Price: $24.99
The Trinidad Pleco or "Common Pleco" (Hypostomus plecostomus) is one of the most common and popular plecos in the aquarium trade and is often sold as an algae-eater for a...
Price: $3.99
The Mango Pleco (Baryancistrus chrysolomus, L049) has a greenish to black colored body with yellow to orange edged fins. The dorsal and tail fin have a thicker yellow ban...
Price: $54.99
The Sail Fin Pleco (Pterygoplichthys gibbiceps) is brown with dark brown or black spots. It is named for its exceptionally large sail-like dorsal fin. They can grow very ...
Price: $9.99
As with other Ancistrus plecos, mature males with have a number of bushy "tentacles" around the mouth. Some females may have these as well however while other females and...
Price: $19.99