Dogs
Travel / Outdoors
Car Barriers
Search Results in Dogs - Travel / Outdoors - Car Barriers at All Merchants (showing 1 to 10 of 11)
Kurgo Backseat Barrier
from $40.49 - Offered by 2 merchants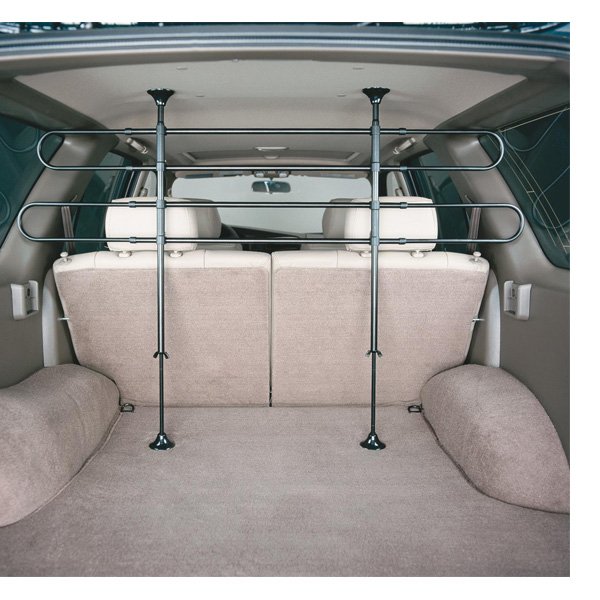 Unique design allows for horizontal and vertical adjustments. Midwest Home for Pets offers an automotive Tubular Barrier to keep your pet in the rear of your vehicle. Installs in Just Minutes. Expandable From 34 -65 Wide 30 -46 High
Price: $34.68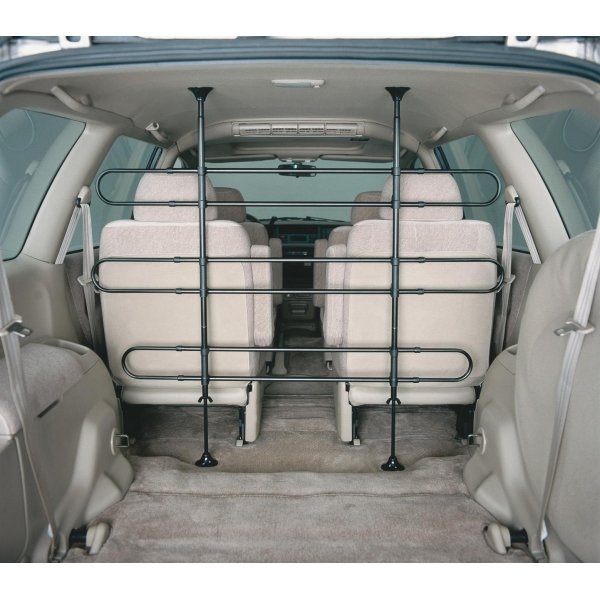 Easy to install and remove Midwest car Barrier. Soft braces pads protect interior. Black powder epoxy. The tubular construction eliminates blind spots. Installs in minutes and fits most all Sport UV's and Wagons. Tubular construction eliminates blind spo
Price: $50.80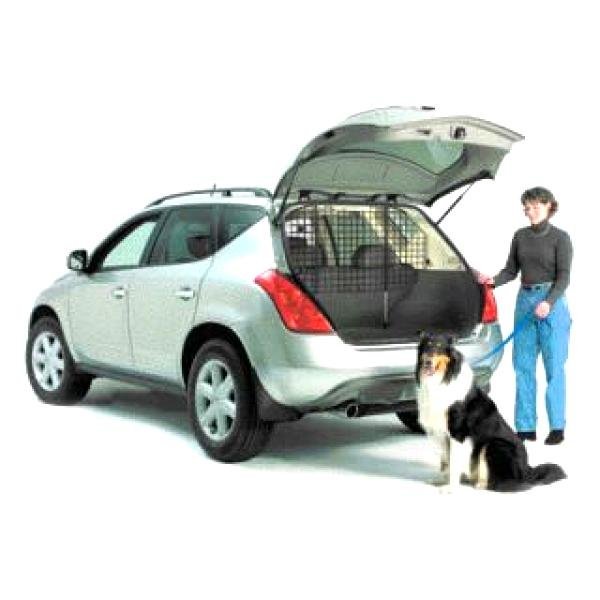 Midwest Home for Pets offers you an alternative barrier for yourpet's safety and protection. The Wire Mesh Pet Barrier has a rubber componentthat protects your vehicle's interior as well as your pets. It is fullyadjustable and can accommodate nearly
Price: $60.13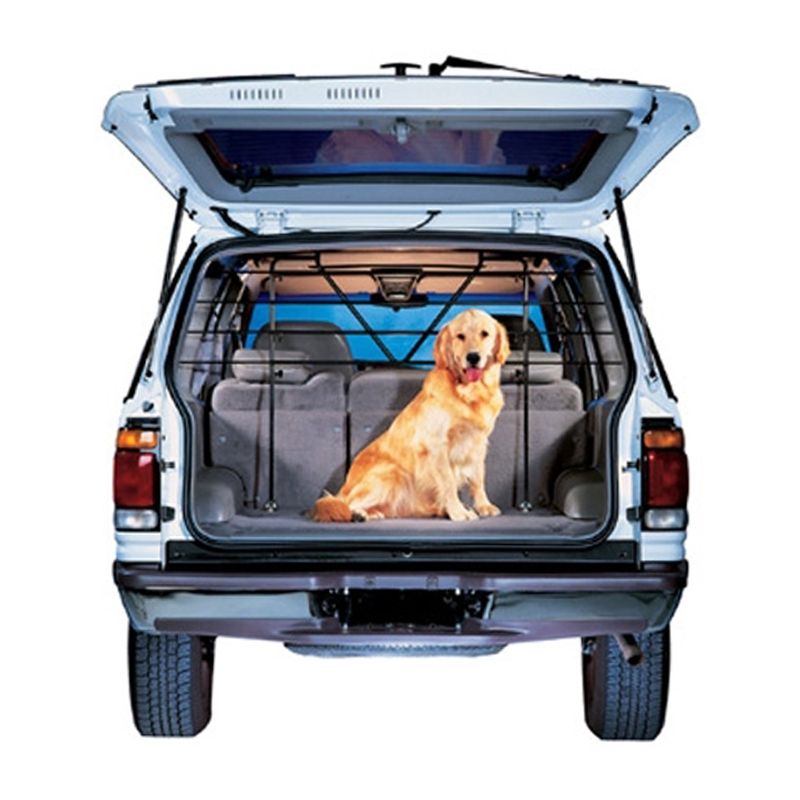 The Vehicle Pet Barrier protects your pet, your passengers and yourself from accidents. Consider this, driving 35 mphs with a 60lb. unrestrained pet can cause an impact of 2,700 lbs! Plus, it's the law in most states. Make driving safer for everyone! One Size Fits All. Color: Black.
Price: $79.99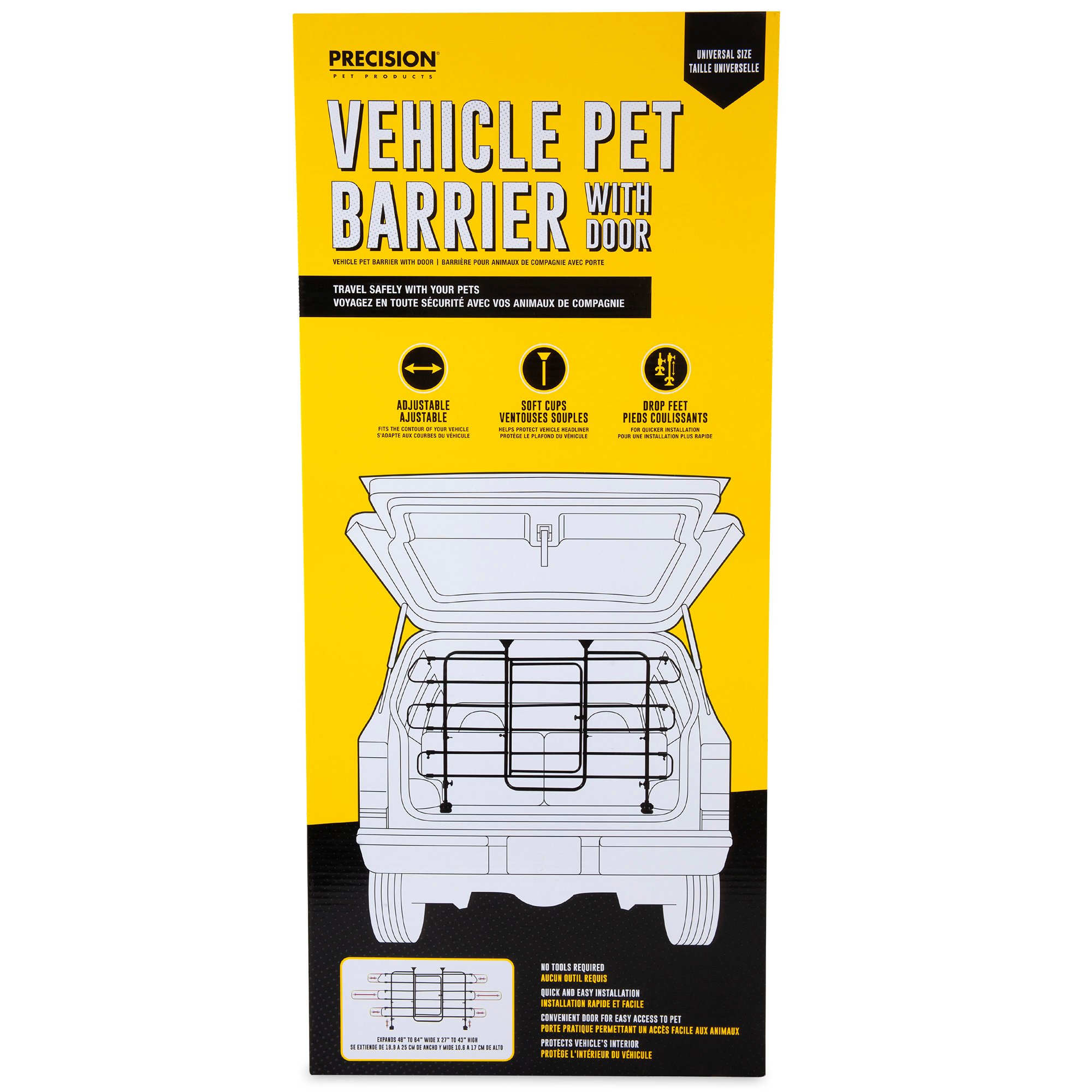 Fits most SUVs and minivans. Strong and stable design with a non-glare, black electro-coat finish and rubber cups to protect your headliner. Two sets of legs are included...
Price: $41.49 - On Sale!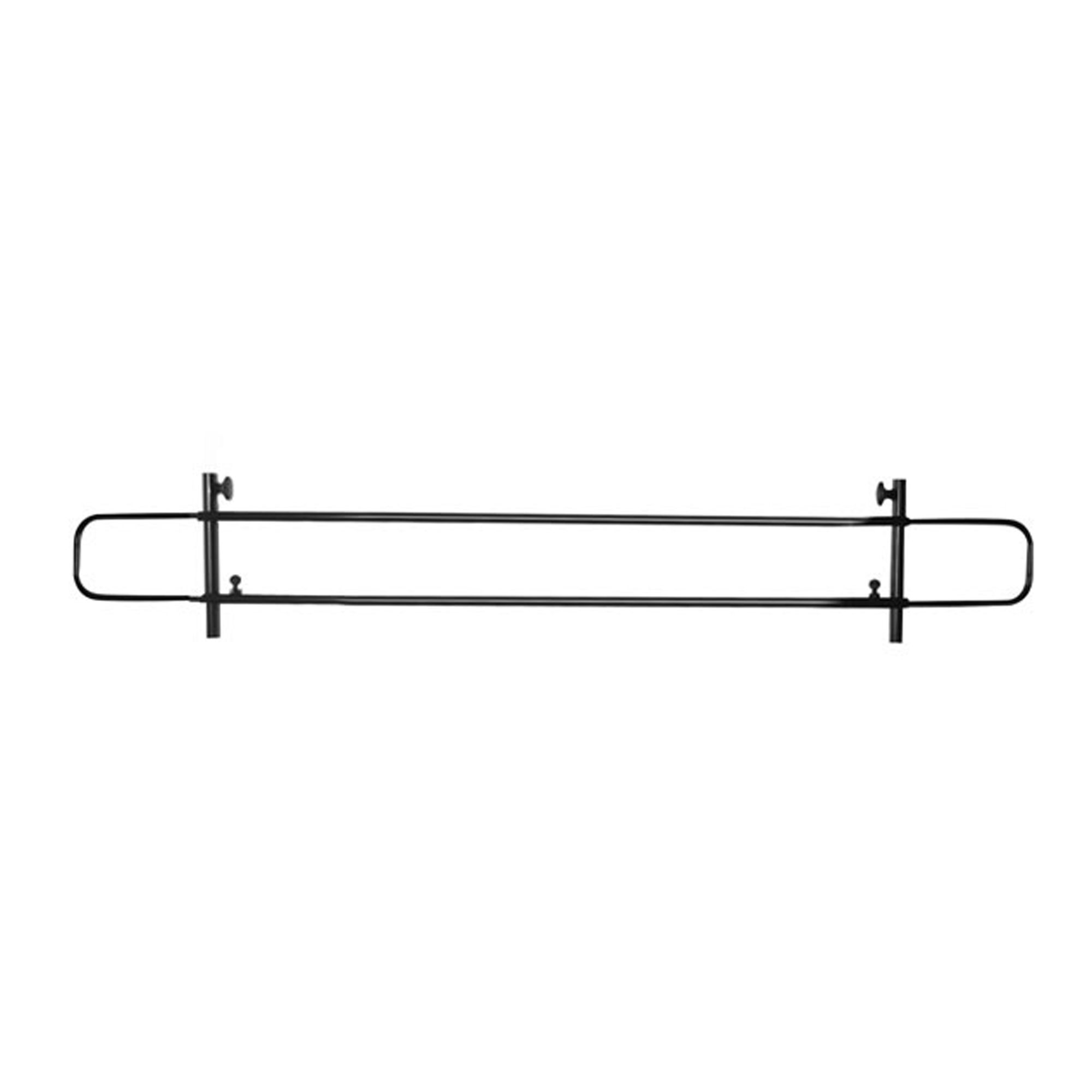 Designed for use with Precision Pet vehicle pet barrier, this heavy-gauge metal tubing extension bar creates a barrier to keep pets safe in the cargo area. While standard systems create a barrier above the level of the seatback only, this addition lets you lower back seats without creating a gap for pets to crawl through. A standard barrier can accept up to three extensions at a time, allowing for use in the back of vans and SUVs. With a maximum vertical increase of 8 inches, this extension is
Price: $29.99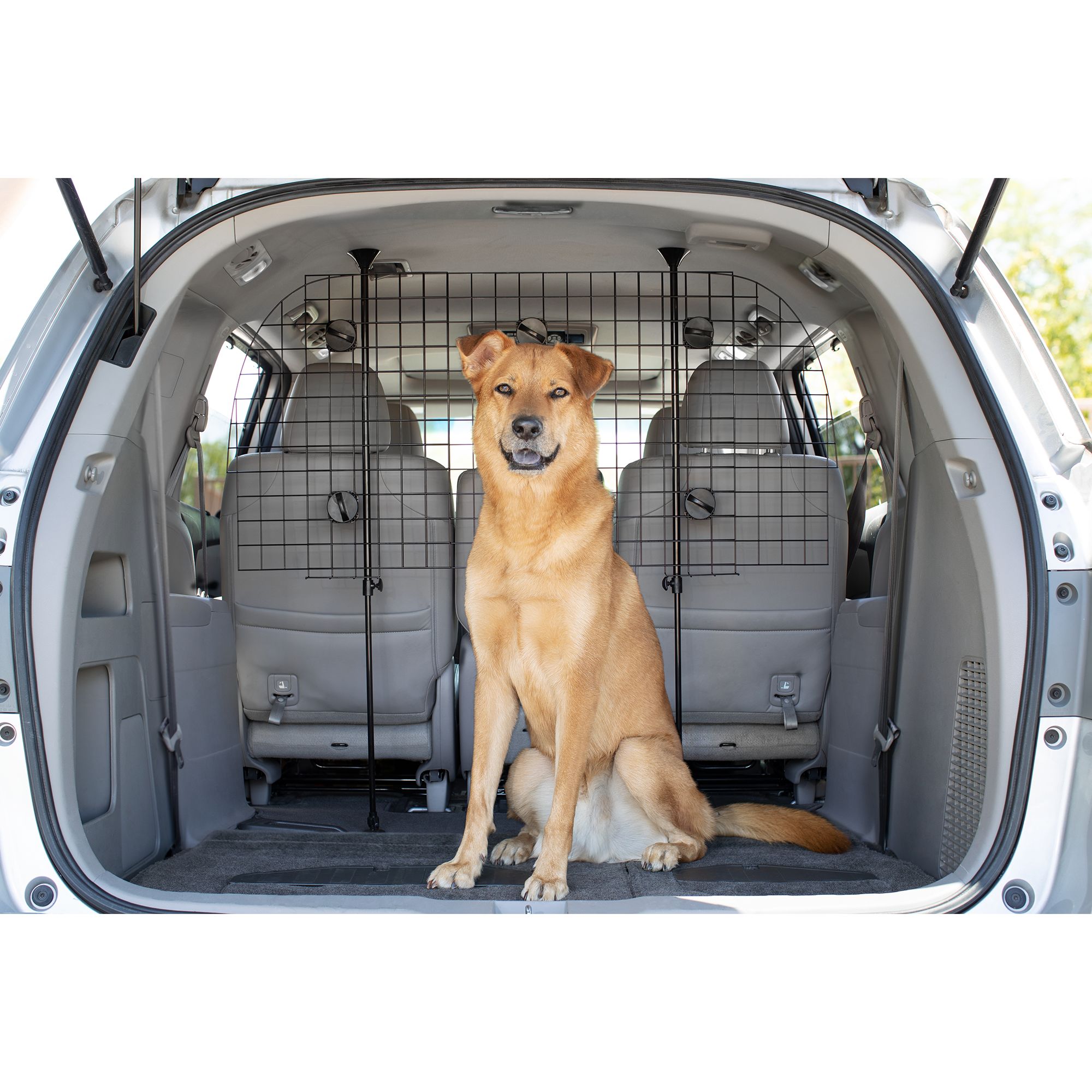 Ensure the safety of your pet while riding in your vehicle with the Top Paw Universal Wire Pet Barrier. Using a steel frame, this gate keeps your dog in a secure area during car rides, preventing roaming. The expandable barrier accommodates SUVs, minivans, crossover and station wagons. Only at PetSmart. Features: Sturdy steel, non-glare bars, Easy to install, Vinyl coating protects headliner in vehicle Includes: 1 Barrier Intended Pet(s): Dogs Material(s): Steel Size: 36"W x 28.3"H. Color
Price: $99.99
MW Tubular Vehicle Barrier6bar
Price: $84.99
MW Tubular Vehicle Barrier4bar
Price: $59.99