Birds
Grooming
Bird Baths
Search Results in Birds - Grooming - Bird Baths at All Merchants (showing 1 to 10 of 10)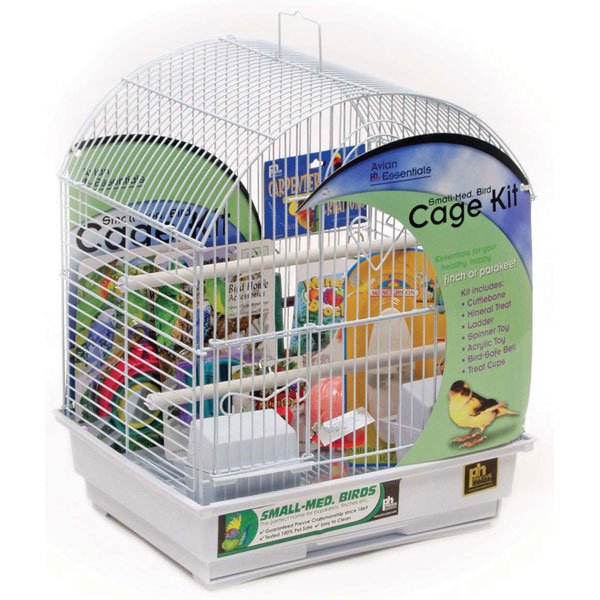 Small Round Roof Bird Cage Kit includes an assortment of fun toys and accessories such as a cuttlebone, solid wood ladder, Toy(s), Treat cups, copper bird-safe bell and mineral block. Food not included. Available in white.
from $36.88 - Offered by 2 merchants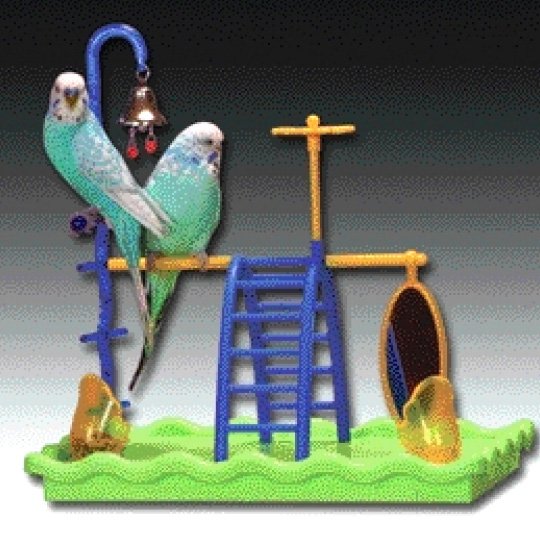 You no longer have to keep your feathered friends caged for the day. With JW's Activitoy Insight Play Gym, let them see the world without bars. The Play Gym includes a ladder, an archway, a mirror, a bell, and two feeding dishes.
from $12.80 - Offered by 2 merchants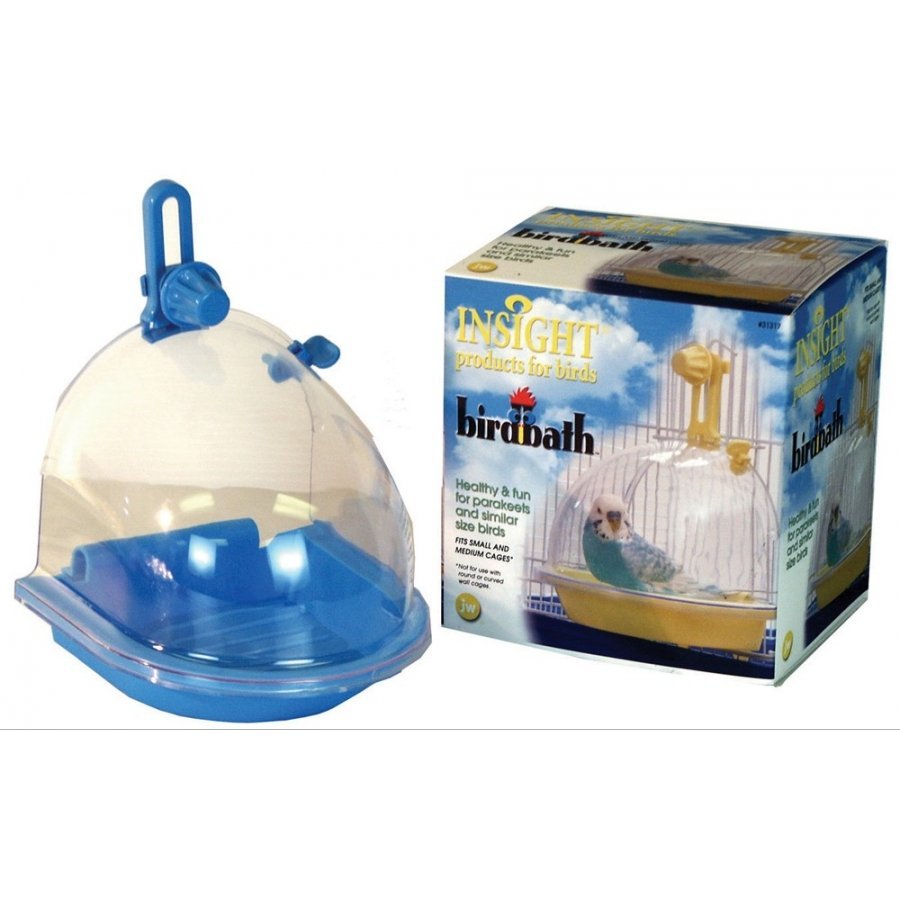 The Insight Bird Bath for Small Birds is a plastic bird bath designed especially for your pet bird. This luxury tub is 5 x 5.5 x 6 (LxWxH) and fits most small and medium sized bird cages. Your bird will enjoy soaking in this fun and unique bird bath.
from $6.81 - Offered by 2 merchants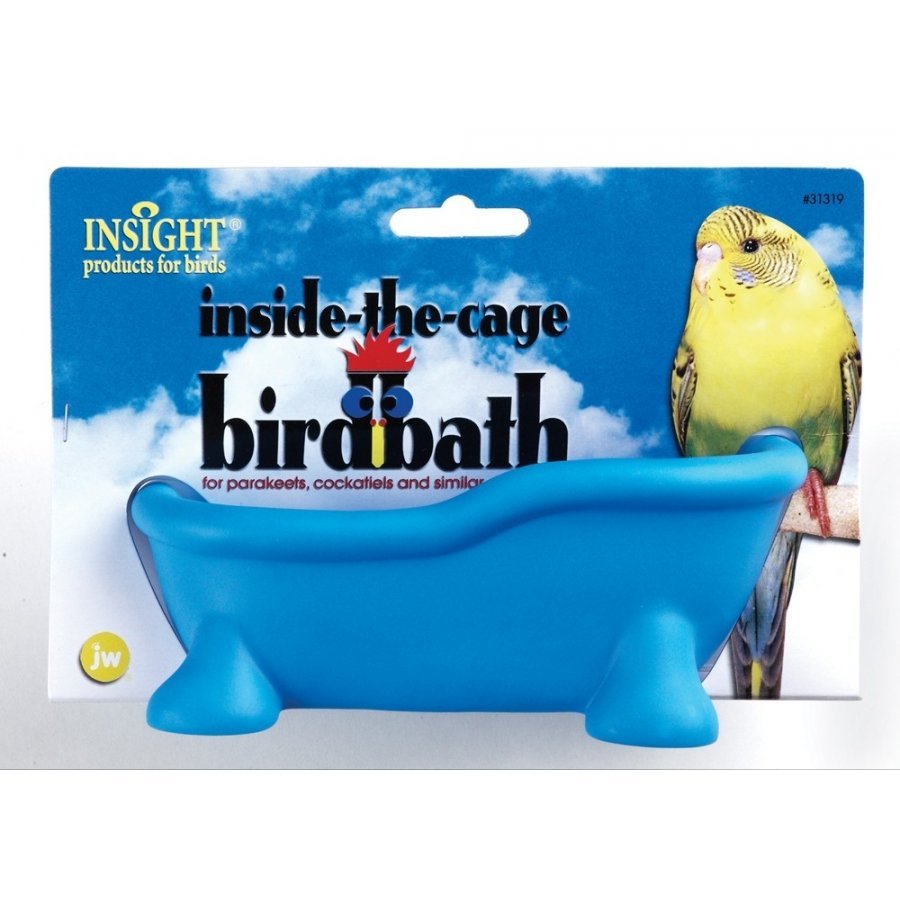 Insight Inside the Cage Bird Bath for Pet Birds is great for parakeets, cockatiels and other similar types of birds. Bath helps to keep your bird clean, great for having fun and provides a colorful place for bathing. Variety of colors.
from $4.17 - Offered by 2 merchants
Birds need to bathe regularly to insure the health of their skin and plumage. This simple bird bath attaches easily to any cage opening and includes a perch and cover. It's batht...
Price: $6.39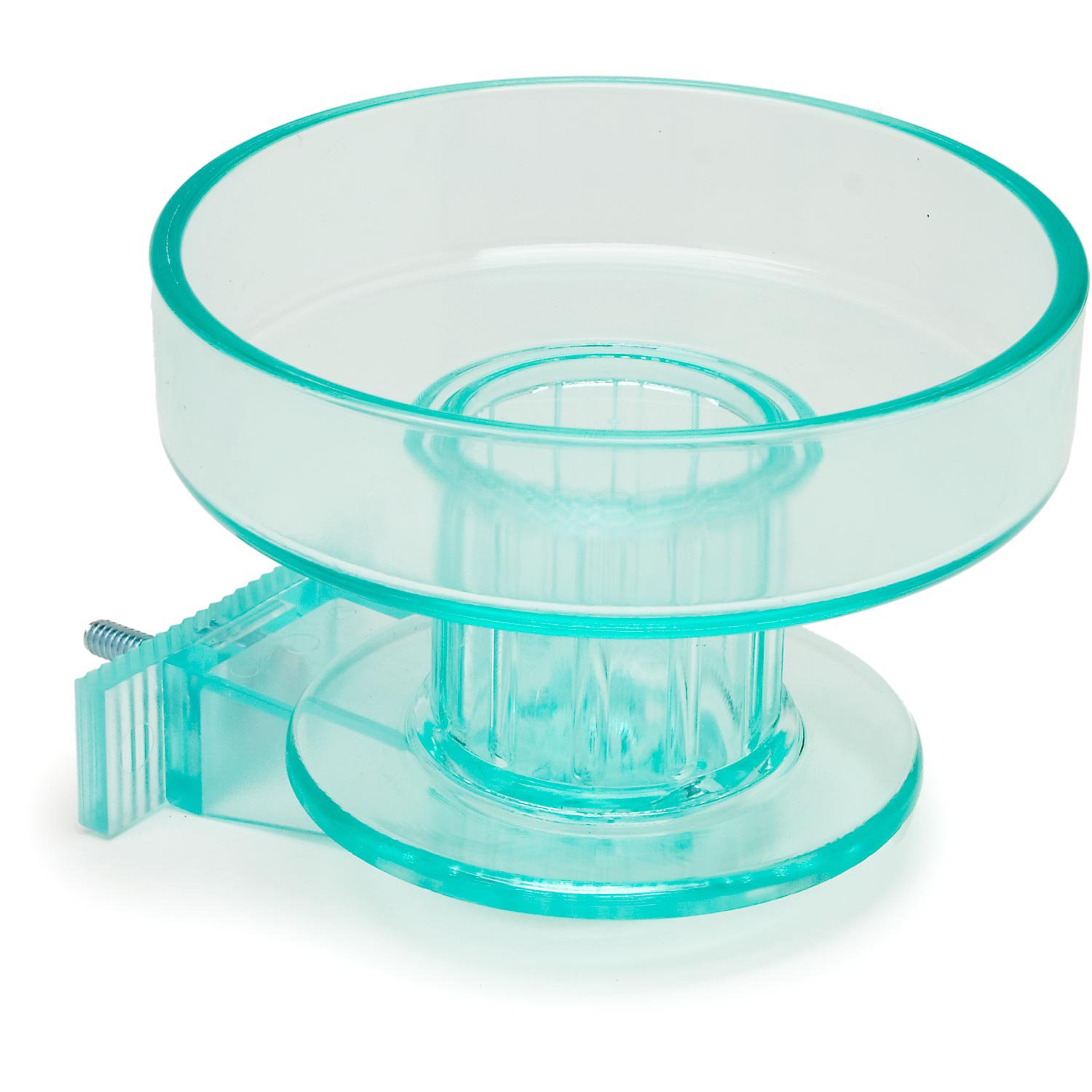 5"; diameter, Installs in seconds on all wire cages. The twist on/off bathing dish makes it easy to clean. Ideal for lovebirds, canaries, finches, parakeets, cockatiels and other s...
Price: $8.99 - On Sale!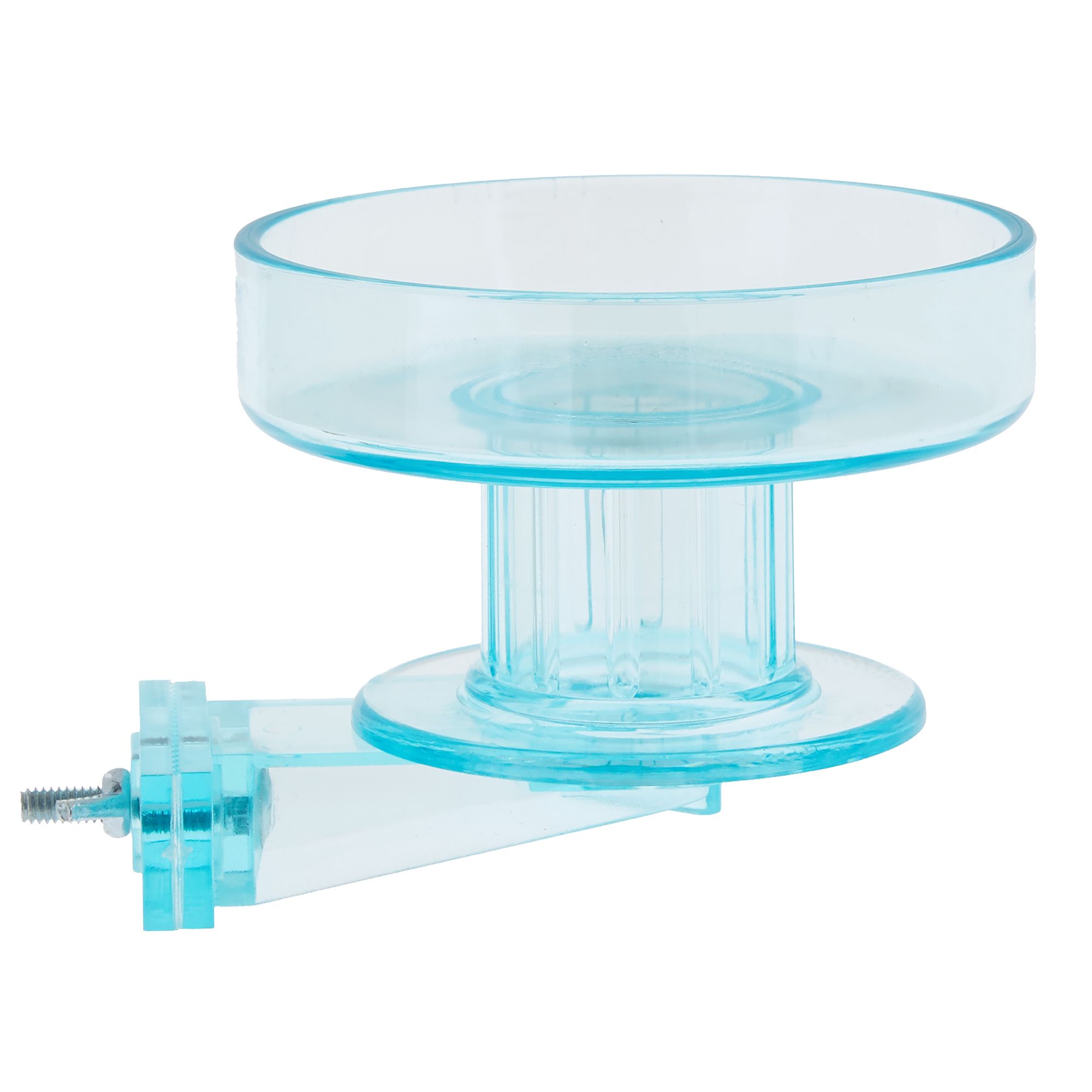 Birds love a good bath, and this All Living Things Quick-Lock Bird Bath is ready to take its rightful place in your bird's cage. This easy-to-install, twist-on/twist off bath fits all wire cages, and provides your bird with a perfect place to unwind and relax. Only at PetSmart. Features: Fits all wire cages, Easy twist-on and twist-off, Installs in seconds Includes: 1 Bath Intended Pet(s): Small and Medium Birds Color: Blue Directions: The cage wire should be sandwiched between the bracket
Price: $13.99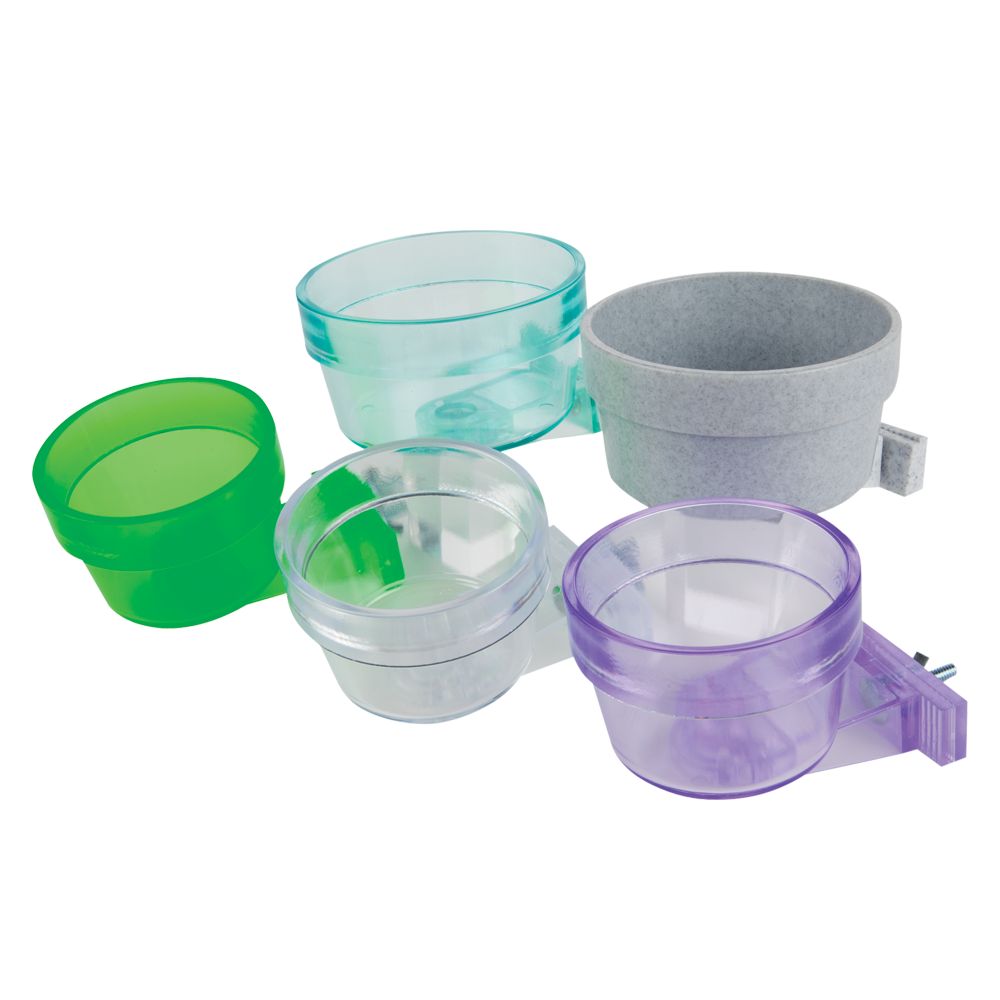 This durable food and water dish installs quickly on any wire cage. The Lixit Quick Lock Crock is a durable food and water dish that installs quickly on any wire cage. It features a twist-style lock that's easy to get on and off with one hand, but can't be spilled by your bird. Works great in bird cages and bird carriers. It is also great for dogs, cats, rabbits and even ferrets. Made of hard plastic, this crock is dishwasher safe. Available in assorted colors. Please allow us to choose one for
Price: $9.49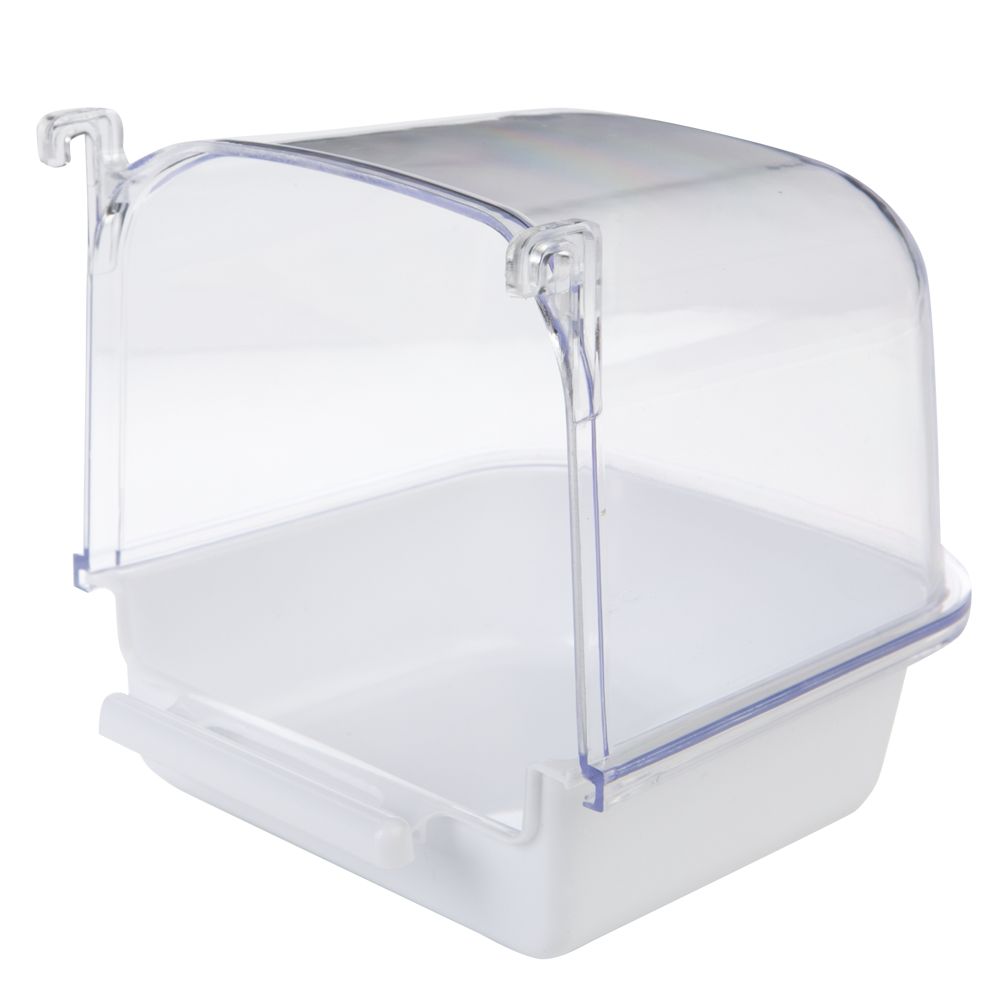 This All Living Things Small Bird Bath is easy to assemble and makes a great addition to your bird's home environment. Your bird will love spending time in this small bath, which fits most bird cages. Only at PetSmart. Features: Fits most bird cages Includes: 1 Base, 1 Cover with Hooks Intended Pet(s): Birds Material(s): Made of durable, non-toxic materials Color: White, Clear Product Dimensions: 5.9 in L x 5.5 in W x 5.4 in H (14.9 cm x 13.0 cm x 13.7 cm) Capacity: 1 Bird Caution: Unsupervised
Price: $6.99
The motion-activated rolling Bird Cage doubles as a chirping plush toy that cats love to chase. It's great for indoors and will keep your cat occupied for hours. A small, plush bir...
Price: $11.99