Search Results in Dogs - Dog Grooming - Bath / Grooming Sprays at All Merchants (showing 1 to 10 of 43)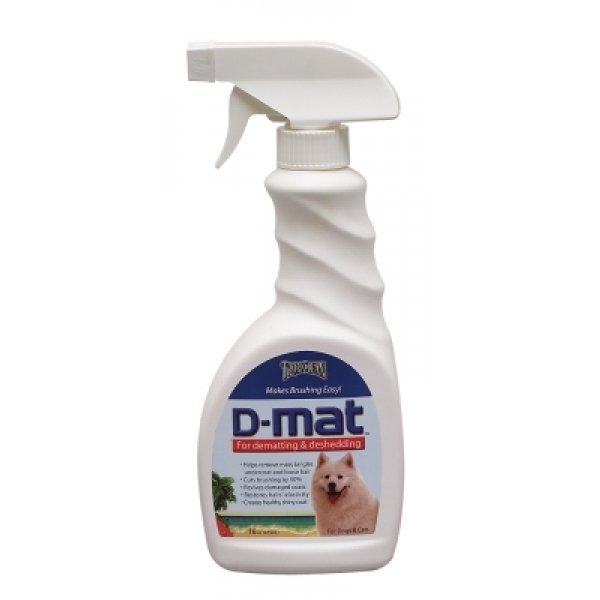 New formula with a revolutionary way to remove mats, tangles, undercoat and loose hair from your pet s coat. Cuts your brushing time in half while reviving damaged coats. Restores elasticity and leaves hair with a healthy shine.
from $9.05 - Offered by 4 merchants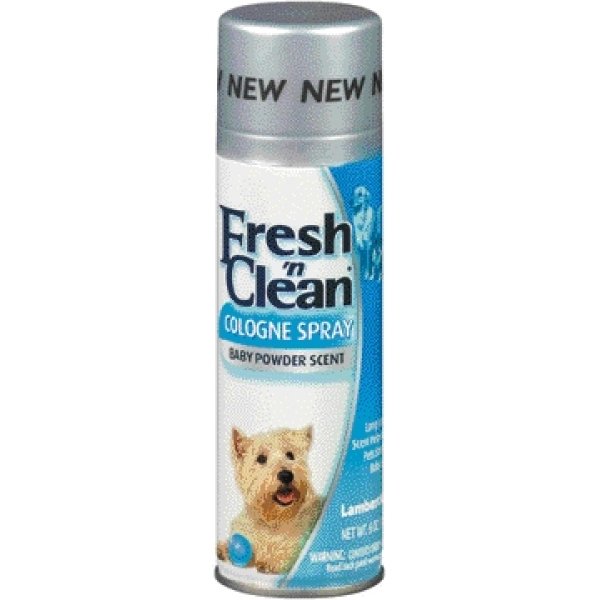 To help curtail pet odor between baths, use Fresh 'n Clean® Cologne Spray to help keep pets smelling fresh and clean. Avoid spraying in eyes. Do not apply to broken or irritated skin.
from $6.49 - Offered by 3 merchants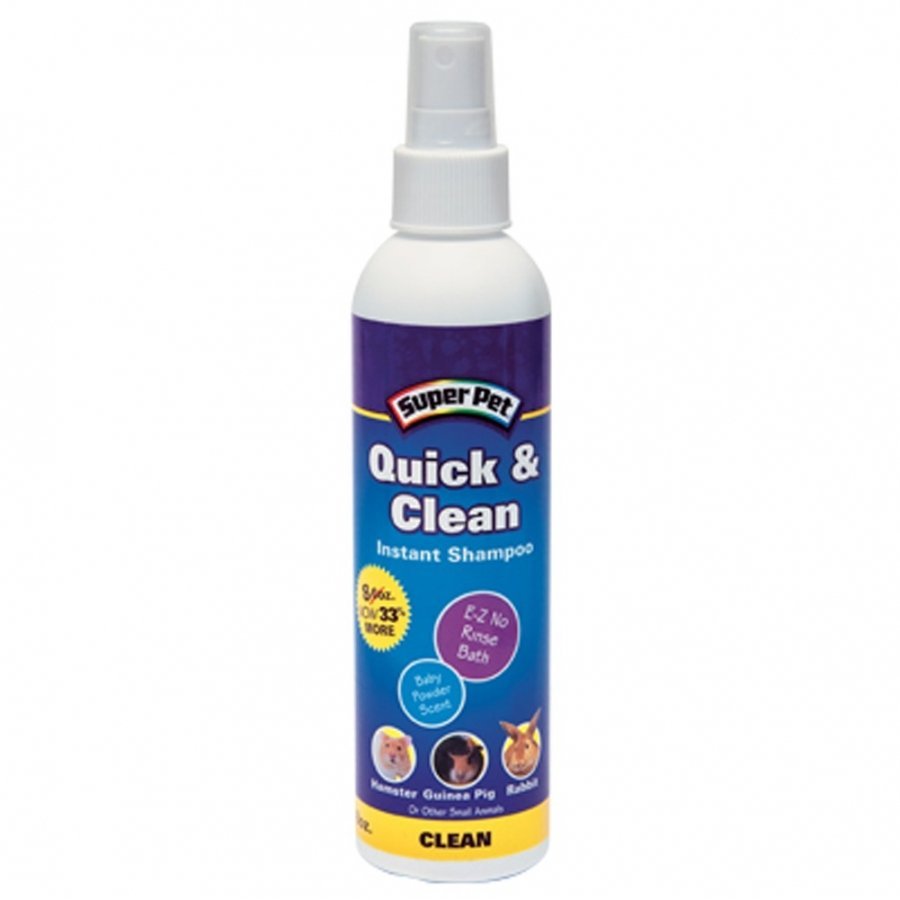 Quick And Clean Instant Critter Shampoo. No rinse formula. For guinea pigs, hamsters, mice, gerbils, rabbits and pet rats. Gentle on sensitive skin and leaves a long lasting tropical scent. Non-Irritating Leave On Formula. Size: 6 Oz Spray
from $4.49 - Offered by 2 merchants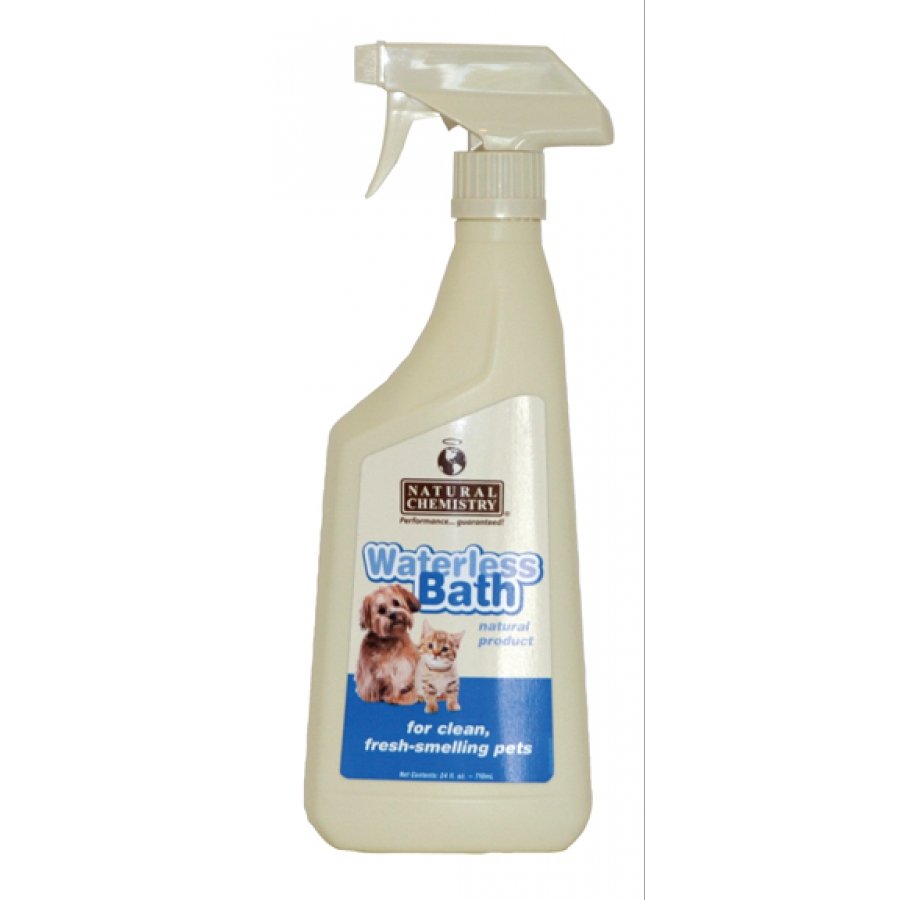 Removes odors, excess oils and stains from animal coats. Aloe conditioning agent moisturizes pet coats leaving a fresh, clean smell.  Great for groomers that have just bathed a pet and want to freshen it up.
from $7.99 - Offered by 2 merchants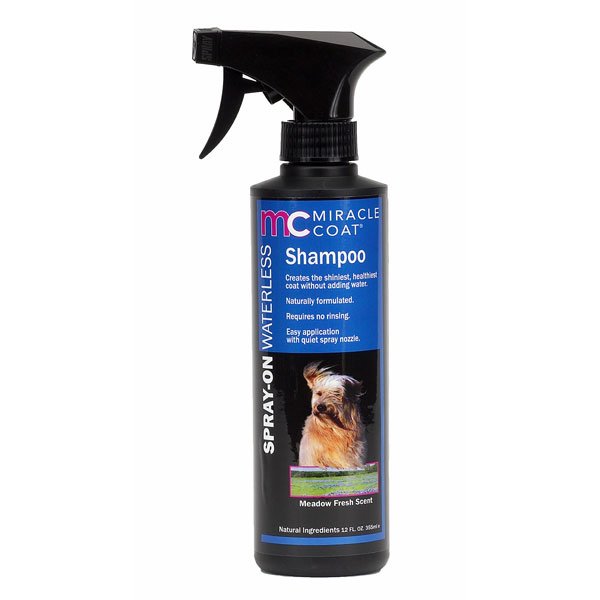 Brightens, whitens, conditions, detangles and soothes. Contains tea tree oil--far more effective than aloe vera. Helps soothe skin irritations due to flea and tick problems. Relieves dryness.
Price: $8.56
Baby Powder Scented Grooming Spray is not just for babies. The big guys like it too. Especially when their coat is tied in knots. Detangles, conditions, adds body and shine, and re...
Price: $5.19 - On Sale!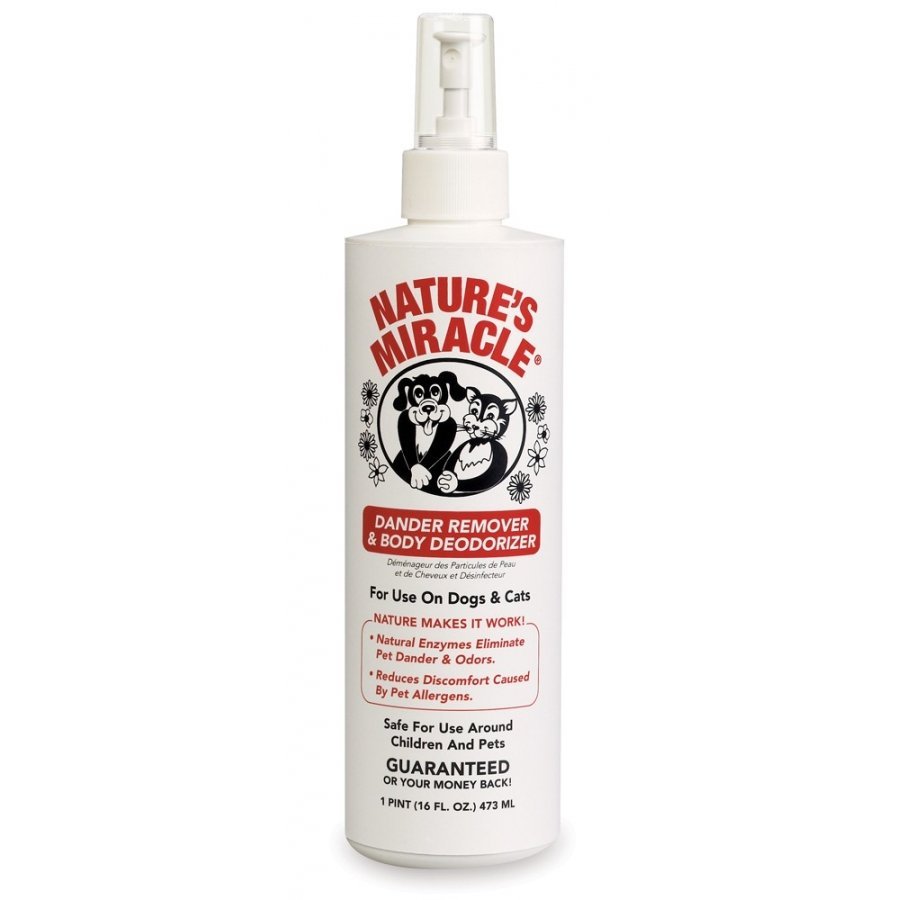 Keeps dogs and cats clean, odor and dander-free without shampooing. To eliminate dander, spray on pet and wipe off with a paper towel. This eliminates the dander and other organic elements that may contribute to human pet allergies.
Price: $5.16
Nature's Miracle Allergen Blocker Air and Surface Spray helps block surface based inanimate pet dander allergens and odors. This revolutionary product comes with a money back guara...
Price: $9.99
Nature's Miracle Allergen Blocker Dog Wipes are perfect for wiping down your pet and neutralizing pet dander allergens when your pet comes back inside. This revolutionary product c...
Price: $6.79
Nature's Miracle Allergen Blocker Dog Spray is an alcohol free formula that is gentle enough to use as often as needed designed with your pet's skin and coat in mind. This revoluti...
Price: $6.49