Cats
Bowls / Feeders
Automatic Feeders
Search Results in Cats - Bowls / Feeders - Automatic Feeders at All Merchants (showing 1 to 4 of 4)
Cat Fishbowl Feeder
Price: $8.49
The WonderBowl Selective Feeder is an innovative feeding dish that ensures that only your cat will have access to its food. Stainless steel bowl is covered by an automatic lid tha...
Price: $45.99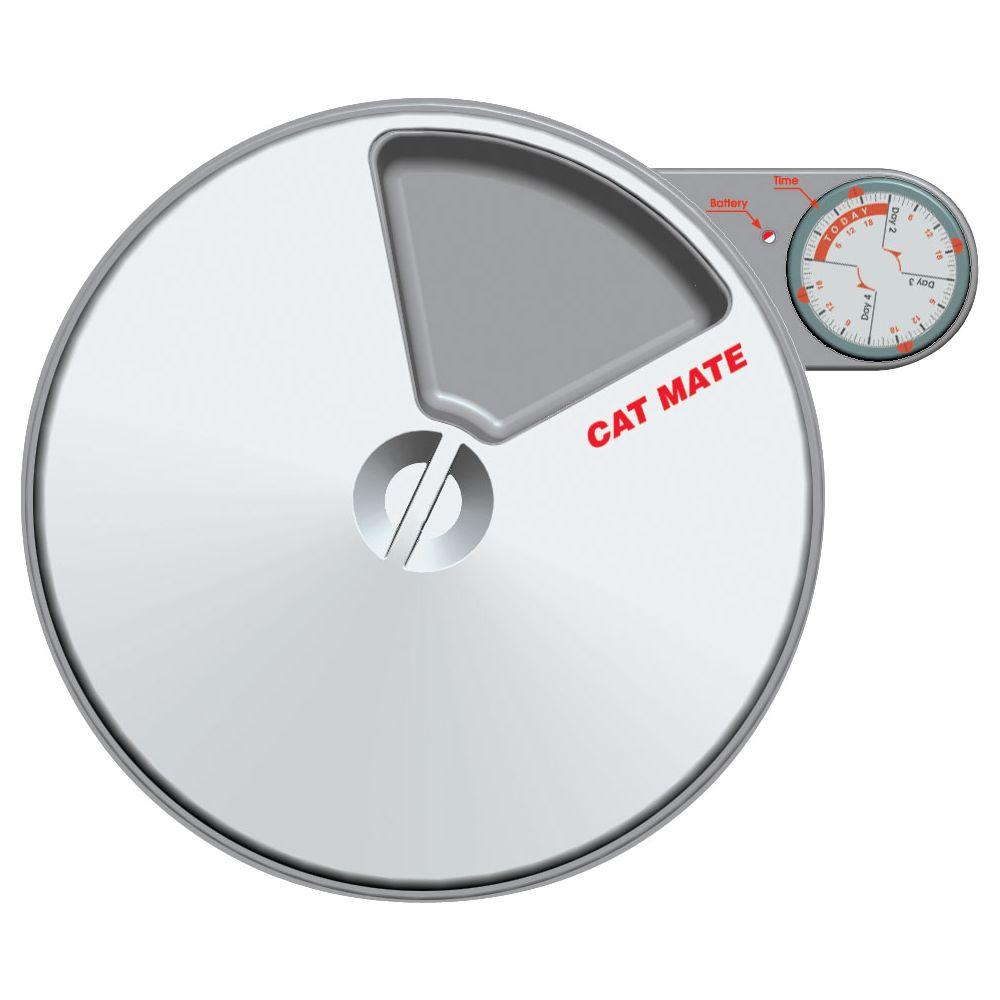 Whether working late or away for a weekend, the Cat Mate C50 4-Day Automatic Pet Feeder ensures fresh meals will be reliably served at the correct time, automatically. Food is kept fresh in five easy-clean compartments by a rotating lid and refrigerated by twin ice-packs. Just set the battery-operated timer to the required meal times. Over 1 year of continuous use from 1 x AA battery (not included). Features: Easy clean, removable dishwasher safe lid and bowl Tamper resistant to pets Twin ice
Price: $99.99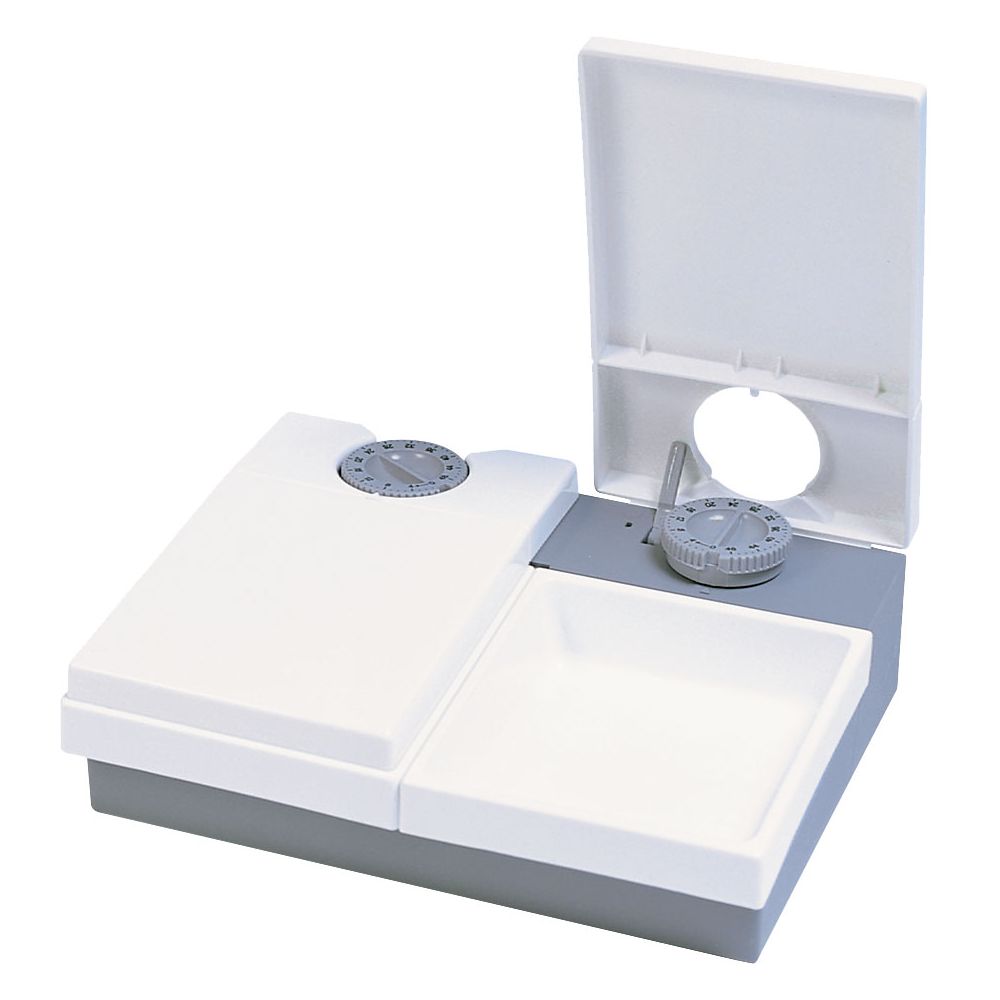 The Cat Mate C20 2 Day Automatic Feeder is ideal for short weekends or days away from home. This amazing product serves 1 or 2 fresh or dry meals at any required time over a maximum period of 48 hours. Two separate full size food bowls each hold 1lb (450g). The ice pack supplied helps keep food fresh. Features: Two large food bowls each hold up to 1lb wet food Easy clean removable, dishwasher safe lids and bowls Ice pack helps keep food fresh For dogs, feeder may be easily attached to a wooden
Price: $28.98 - On Sale!