Search Results in Ponds - Testing Equipment at All Merchants (showing 1 to 5 of 5)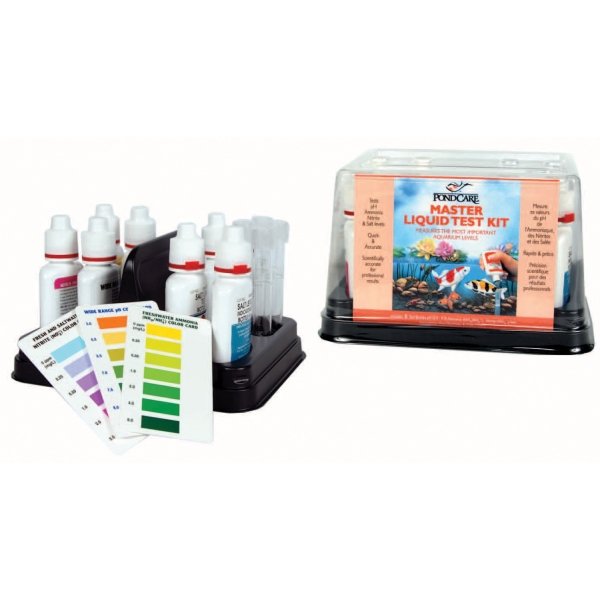 Pond Care Master Test Kit is a complete kit for testing tap water & pond water. Tests water 4 different ways to protect pond fish from dangerous water conditions. Tests include: pH, ammonia, nitrite, and phosphate.
from $21.99 - Offered by 3 merchants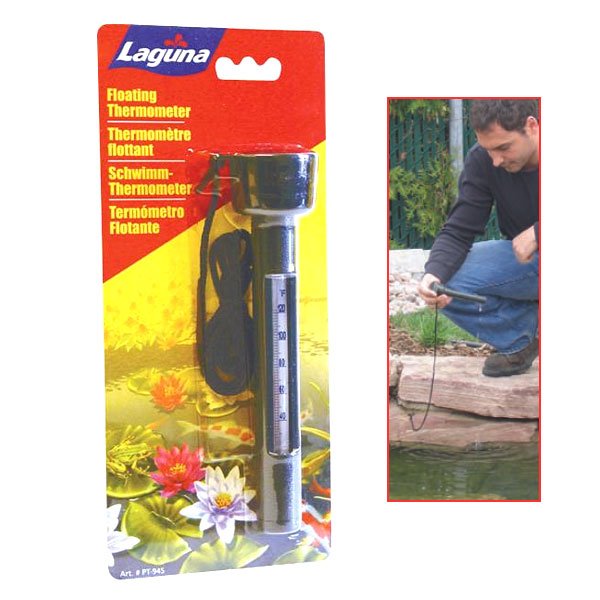 This thermometer has a reading for Celsius and for Fahrenheit and an easy-view window with large scale for quick temperature readings. It comes with a 3' string for ease in pulling the thermometer out of water to read.
Price: $5.56
This handy fish feedometer makes feeding your fish easy and convenient in the spring or fall when you are unsure about when to feed your fish. The green light indicator will let you know when it is safe to feed your fish. Use with goldfish or koi.
Price: $15.35
ABS molded tube case thermometer has a sealed in blown glass tube with F or C scales and a polyethylene rope.
Size:
6.75" long x .75" diameter
...
Price: $9.12
Water hardness plays an important role when it comes to pH and alkalinity levels, so it?s essential to track and control. Airmax Carbonate Hardness Test Strips are quick and easy t...
Price: $15.52