Search Results in Dogs - Steps / Ramps at All Merchants (showing 1 to 10 of 38)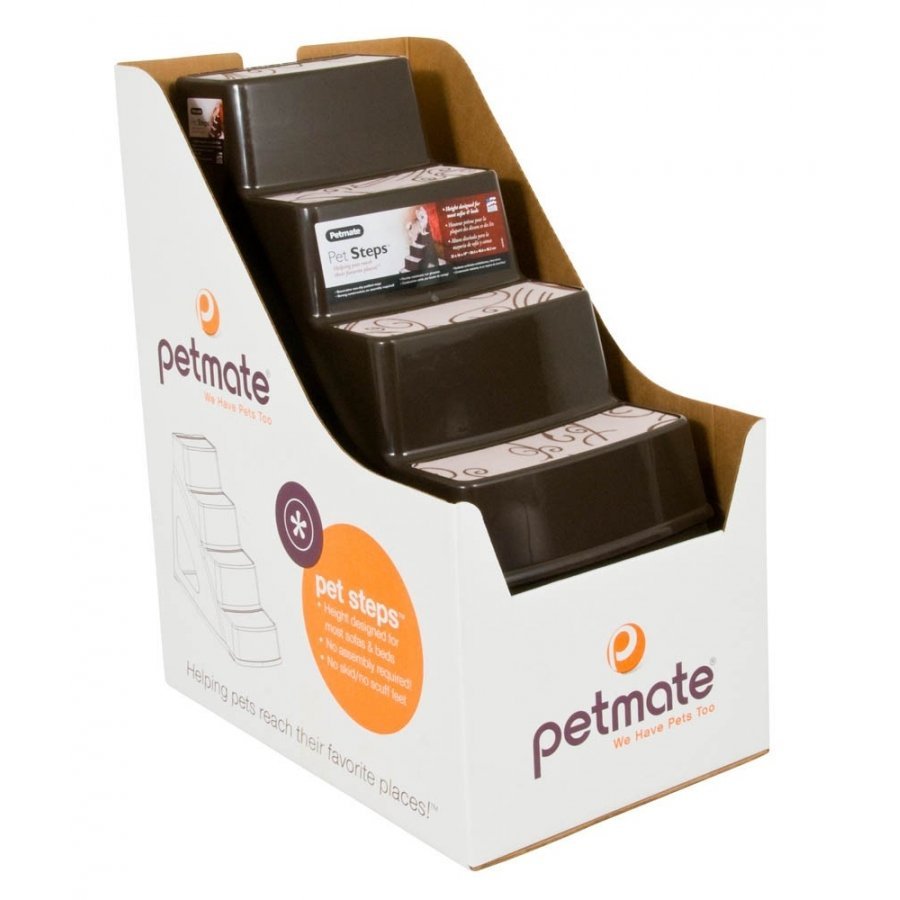 Help pets get to their favorite places with the stylish and sturdy Petmate Pet Steps II. Made with a decorative carpet tread and wipe-clean plastic frame, this set of steps is designed to reach most sofas and beds. No assembly required
from $35.38 - Offered by 2 merchants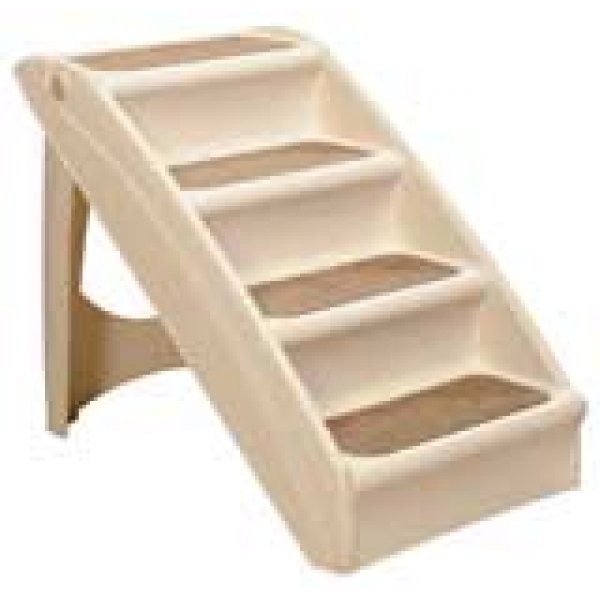 For durability, portability and economy nothing beats these stairs for helping pets reach the couch bed or vehicle. Solvit's PupSTEP + Plus pet stairs are an attractive, affordable way to help pets reach their favorite places.
from $39.99 - Offered by 2 merchants
Ultra Lite Bi-fold Pet Ramp is a great choice for helping pets reach heights up to about 24 inches. This 10 lb. Bi-fold Ramp supports over 200 lb. with rugged, all-plastic construc...
from $72.81 - Offered by 2 merchants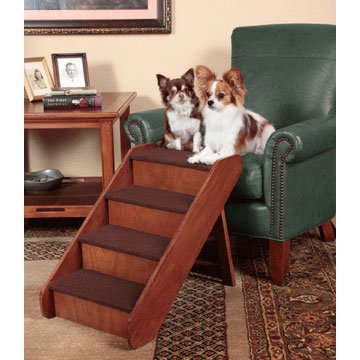 Sturdy construction and rich walnut finish means these stairs can be proudly displayed in any home. Stairs can be folded flat for convenient storage or transport. Safety side rails are built into the design so your pet can climb up and down with confidenc
from $58.14 - Offered by 2 merchants
Up Pup 4-Step Dog Stairs, Brown / Tan...
Price: $39.99 - On Sale!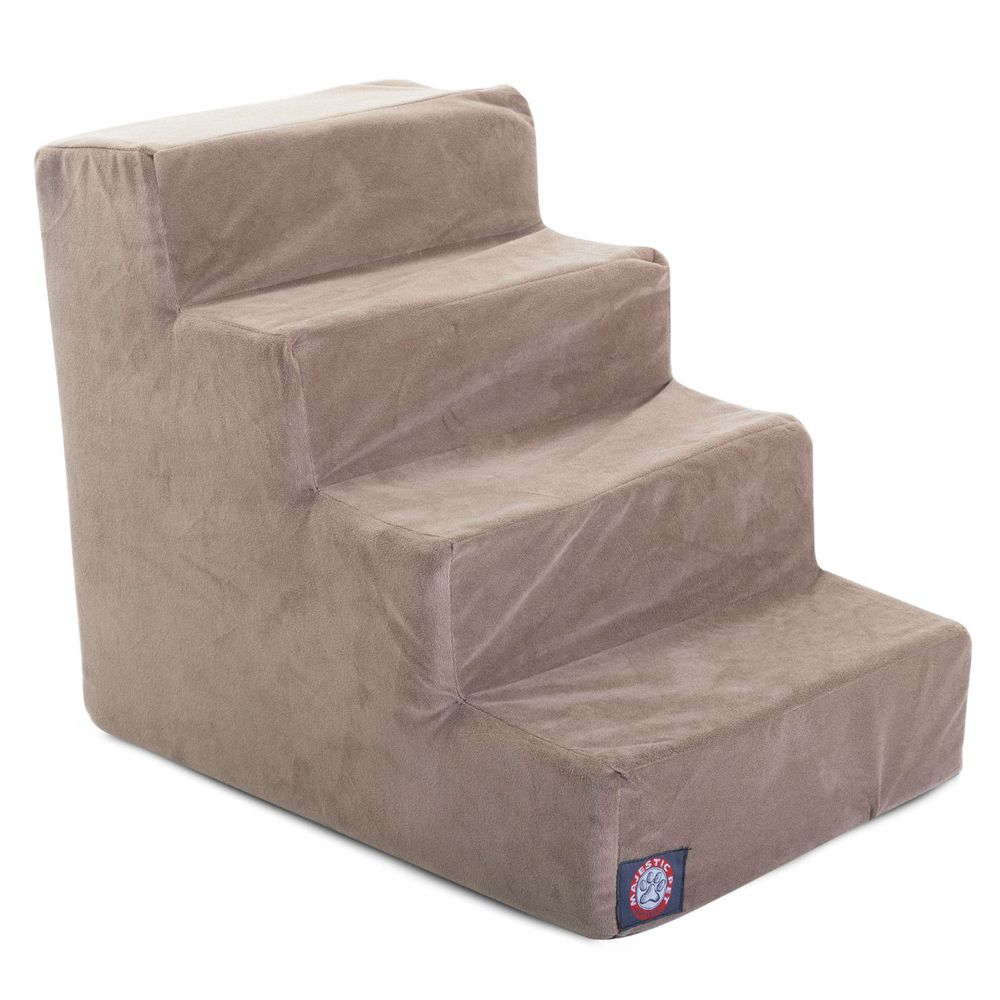 Majestic Pet Products 4 Step Chocolate Suede Pet Stairs are perfect for dogs or cats suffering from joint problems, aging issues, hip dysplasia, arthritis or other disabilities. Majestic Pet Stairs will enable your dog or cat to navigate onto furniture, window sills or beds with ease. These stairs are made with a faux suede slipcover that zips off for easy cleaning and a 300/600 Waterproof Denier Base, which make them great for any surface. Features: 4 Steps Includes: 1 Stair Color: Stone
Price: $99.99
You & Me Upsy-Daisy Pop-Up Dog Stairs, For Pets up to 70 lbs., Black...
Price: $19.48 - On Sale!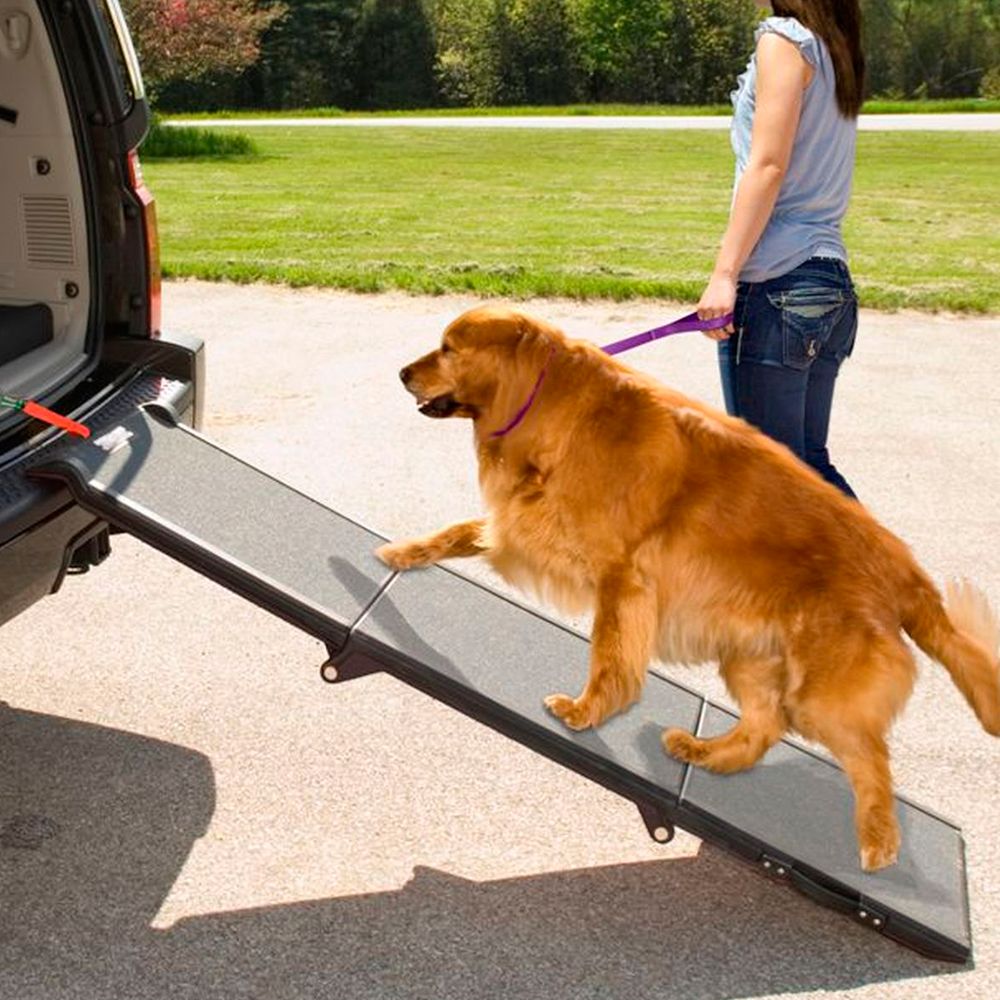 The Pet Geat Tri-Fold Pet Ramp allows your dog easy access into your vehicle or other hard to reach places. The tread is skid-resistant even when wet to keep your dog steady, while the bottom of the ramp has rubber grippers to maintain its position. Meanwhile, its Tri-Fold design reduces the space required for storage and has a carry handle for easy transportation. Features: Slip-resistant surfaces provides sure footing Easy fold for compact storage Attached handle for portability Rubber
Price: $89.99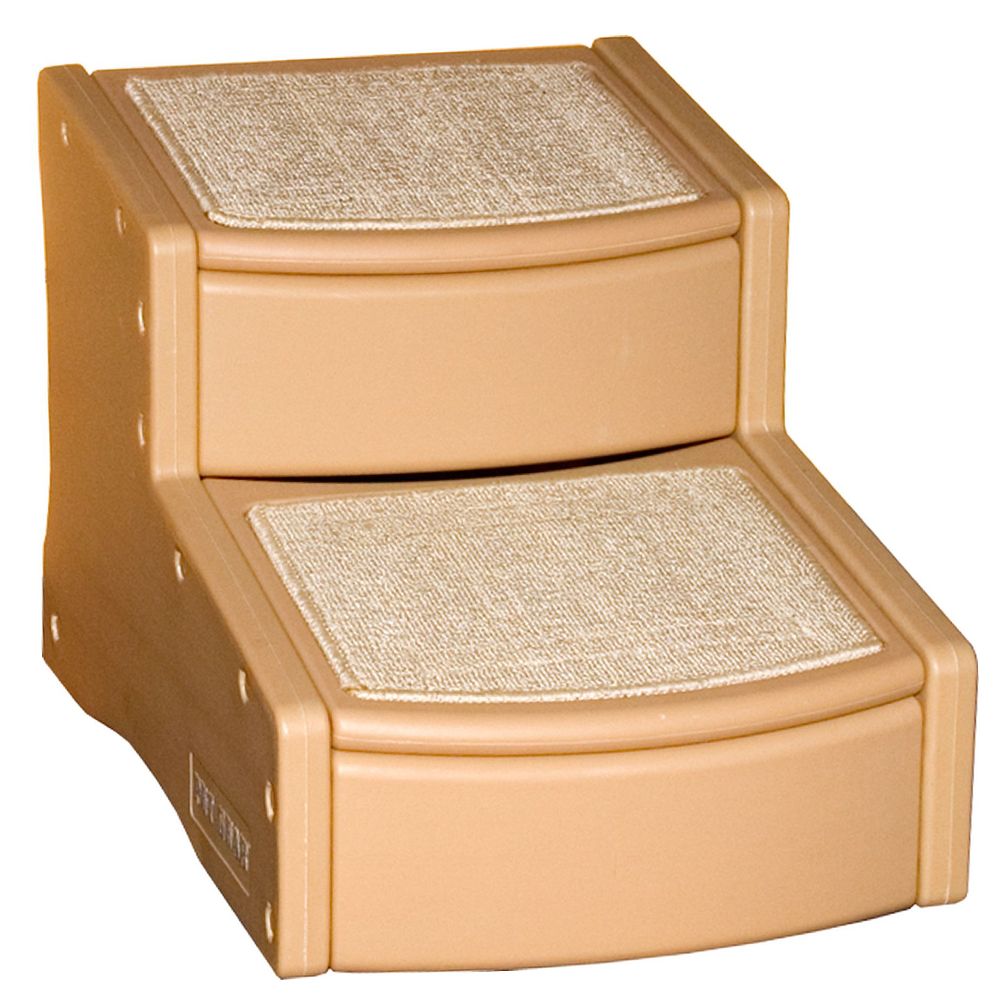 The Easy Step II Pet Stair has wide, deep steps to give smaller dogs the ability to get their entire body on each platform and large dogs the ability to comfortably climb the stairs. The innovative incline of each step reduces the amount of stairs needed to climb eliminating stress on your pet. The carpet tread removes easily and is machine washable. The stair easily snaps together (no tools required). Made of HDPE Plastic. 22"L x 16"W x 16"H Weight: 9 lbs. Wider and deeper stair landings for
Price: $59.99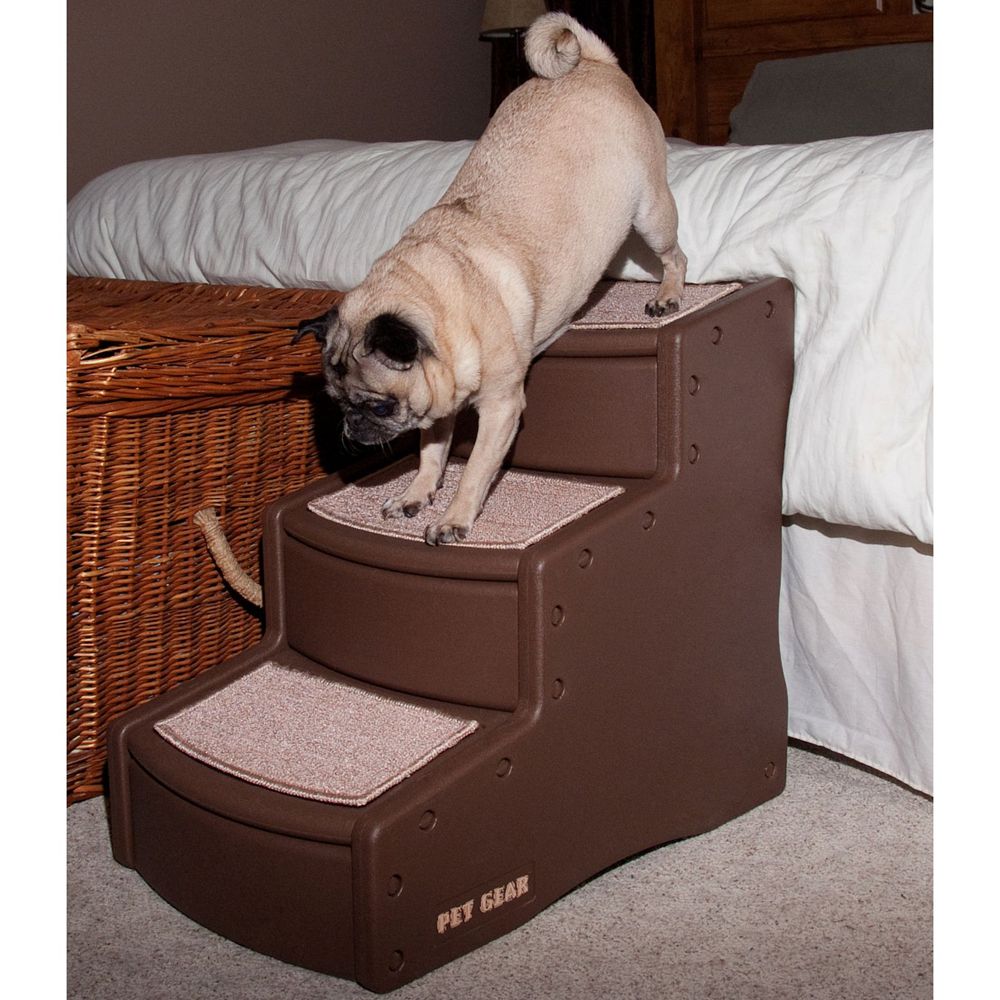 The Easy Step III Pet Stair has wide, deep steps to give smaller dogs the ability to get their entire body on each platform and large dogs the ability to comfortably climb the stairs. The innovative incline of each step reduces the amount of stairs needed to climb eliminating stress on your pet. The carpet tread removes easily and is machine washable. The stair easily snaps together (no tools required). Made of HDPE Plastic. 25"L x 16"W x 23"H Weight: 12 lbs. Wider and deeper stair landings for
Price: $79.99