Search Results in Small Pets - Litter Boxes / Litter at All Merchants (showing 1 to 10 of 14)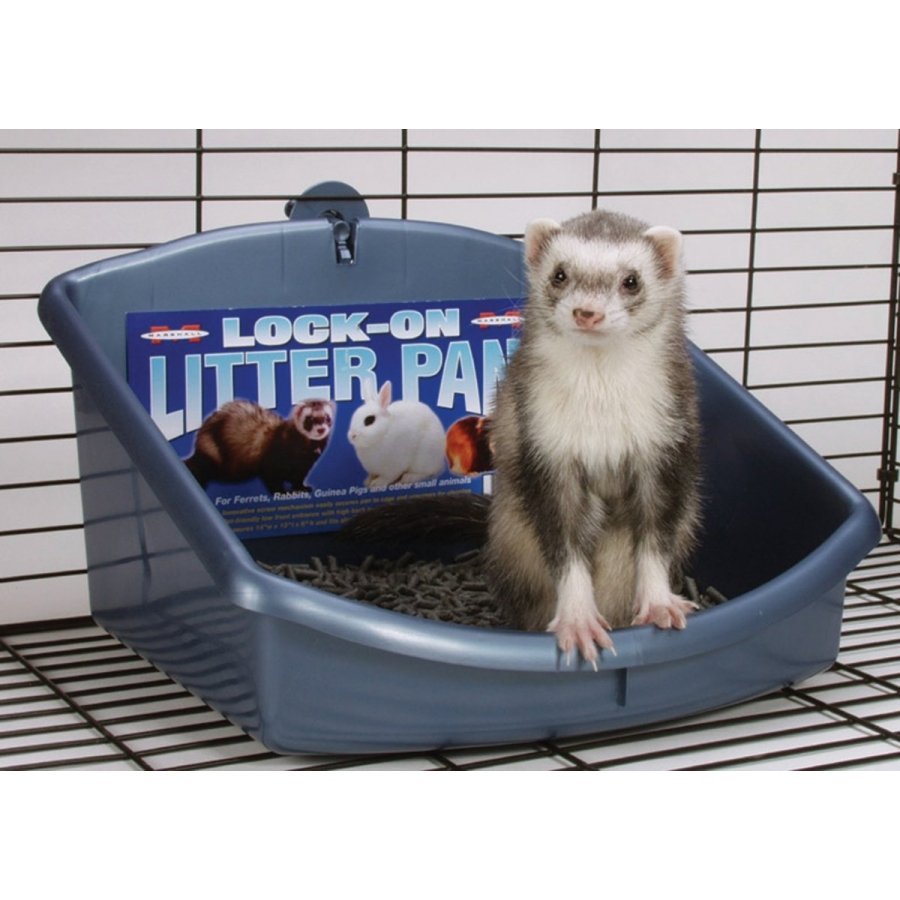 The innovative screw mechanism on this litter pan easily secures the pan to your cage and unscrews for cleaning. Pet-friendly low front entrance with high back to eliminate messy spills. Measures 14w x 14l x 9h and fits almost any cage.
from $8.89 - Offered by 3 merchants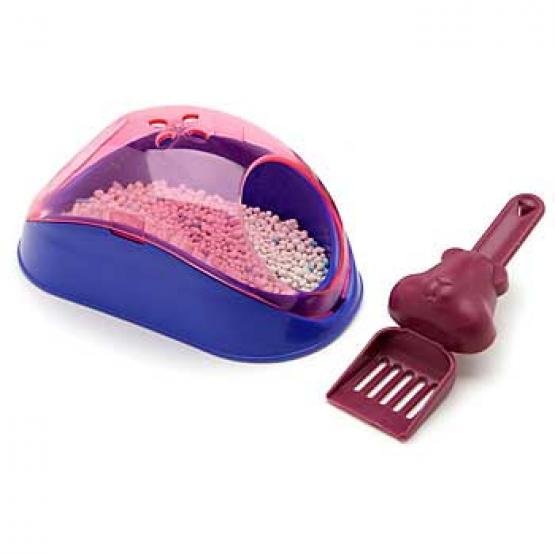 The Hamster Potty was developed to take advantage of your small animals natural instinct to go potty in one specific area of their home. The Hamster Potty can be placed anywhere inside of any hamster or gerbil home.
from $4.99 - Offered by 2 merchants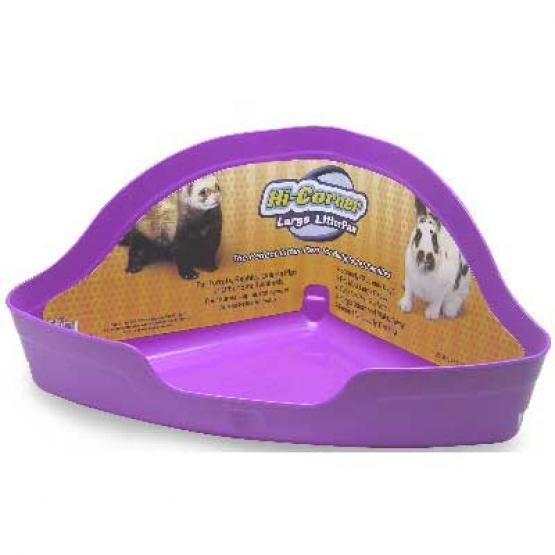 This litter pan by Super Pet is perfect for your small animal's cage. The high back is designed to help keep the litter inside the pan and the shape fits nicely inside of a corner. Great for potty training and helps to keep your pet's cage cleaner.
from $9.80 - Offered by 2 merchants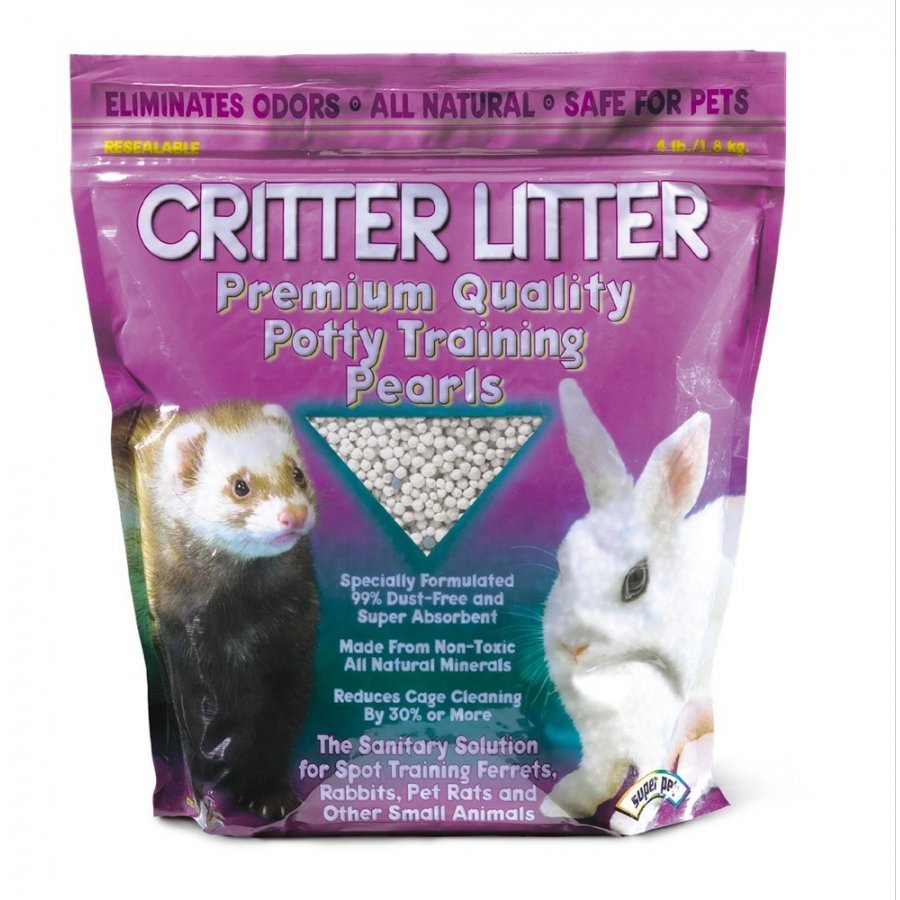 Critter Litter is a specially formulated pear-shaped litter specifically designed for small animals. It absorbs moisture on contact and inhibits the bacteria that causes pet waste odors. The special pearl-shaped pellet reduces dust production.
from $5.41 - Offered by 2 merchants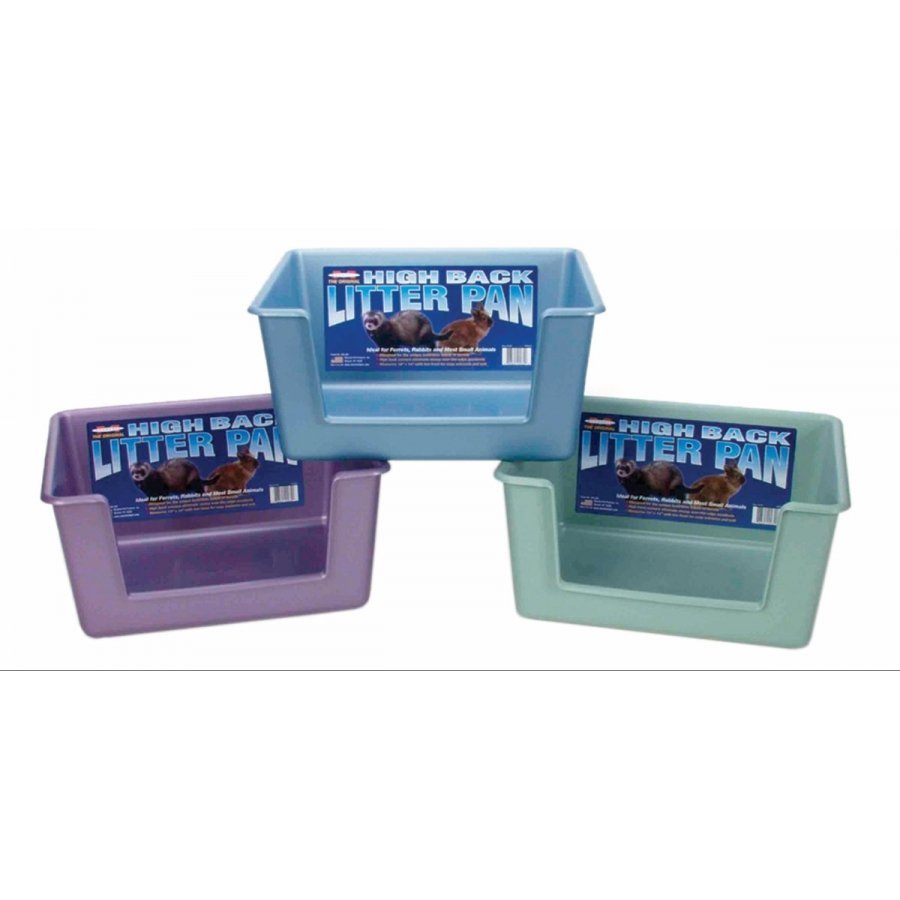 The Marshall High-Back Litter Pan is ergonomically designed for the unique habits of ferrets and integrates the best features of regular and corner pans. A low profile front opening measuring 9w x 5h and high 7 inch corners.
from $8.29 - Offered by 2 merchants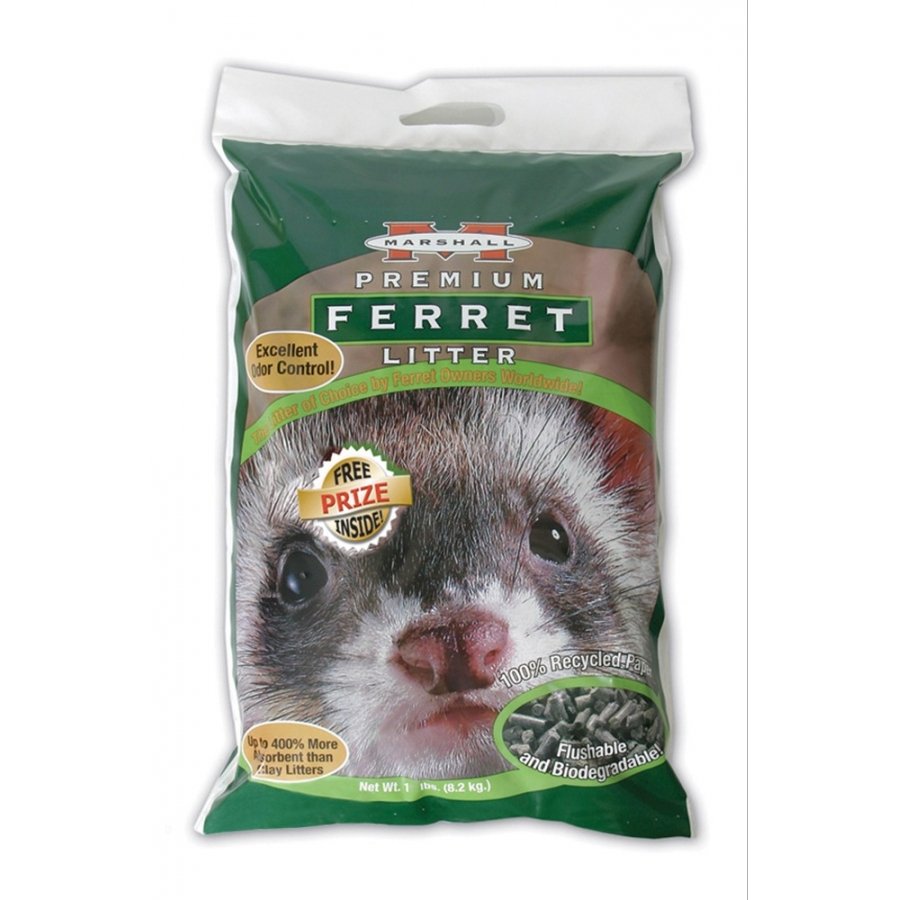 Marshall Ferret Litter is the best litter for your ferret. Unlike cat litters, Marshall Ferret Litter is dust free for sensitive respiratory systems and has incredible absorbency and odor control that accommodates ferrets frequent use.
from $9.48 - Offered by 2 merchants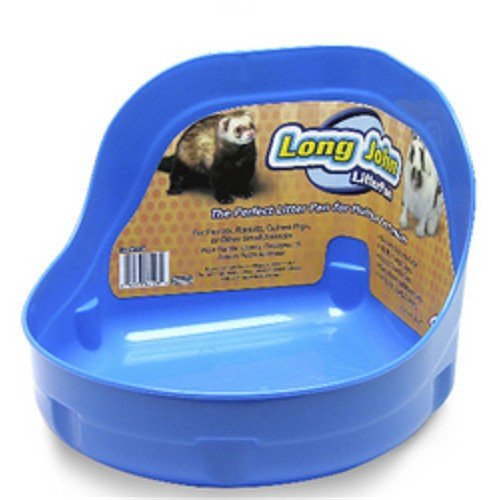 The Long John Hi-Side Litter Pan is the perfect litter pan for ferrets and rabbits. It fits easily through the door of most homes, and its constructed of easy-to-clean, stain and odor resistant plastic. Long John features a pet-friendly low-entry design.
Price: $5.76
This is a specially formulated potty litter for small animal pets. It absorbs moisture on contact and inhibits the bacteria that cause pet waste odors. It is made from non-toxic al...
from $7.87 - Offered by 2 merchants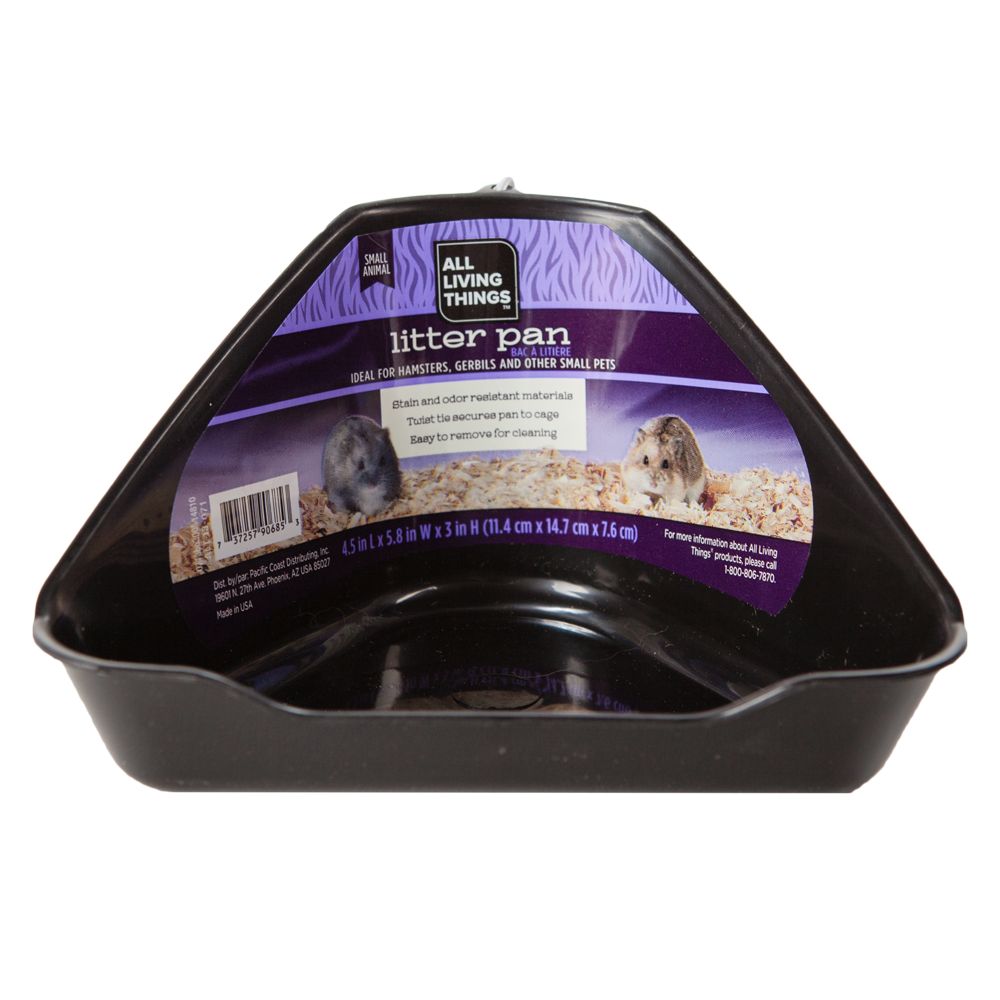 Make daily cleanups easy with our All Living Things Mini Litter Pan. The low-entry design provides easy access to help encourage potty training in your pet. The litter pan helps your little furry pal maintain a clean living area and is ideal for pet rats, gerbils, dwarf hamsters and mice. Only at PetSmart. Features: Low entry to provide easy access and encourage successful potty training in your pet Used For: Hamsters, gerbils and other small pets Heath Consideration: Cleaning Dimensions: 4.5
Price: $3.49
Oxbow Oat Hay is harvested before the seed head develops when the leaves are tender and flavorful. Oat Hay is high in fiber and low in protein to cater to small animal nutritional ...
Price: $5.19