Search Results in Dogs - Dog Books / Calendars at All Merchants (showing 1 to 10 of 18)
The Dogsaver Retriever is the perfect toy for tossing; flinging and chewing! These bright candy-colored toys are constructed of super durable synthetic rubber; ideal for medium che...
Price: $6.79 - On Sale!
A well behaved dog is a click away! This handy remote dog trainer system always keeps you in control. Simply place the comfortable; water-resistant collar around your pet's neck; t...
from $107.99 - Offered by 2 merchants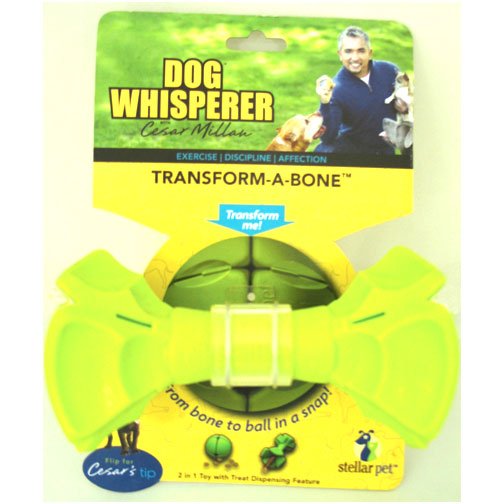 Cesar Millan products are created to fulfill the physical, psychological, emotional and spiritual needs of dogs and owners. Transform from bone to ball in a snap. With treat dispensing feature.
Price: $7.97
The Bichon Frise is a playful and affectionate creature who love their human family. In fact, because they enjoy being with people so much, Bichons Frises usually adapt well to jus...
Price: $19.95
It only takes one look at the twinkle in a Miniature Pinscher's eye to know that in human equivalents he would be the class clown. His antics, intelligence, and adaptability make h...
Price: $19.95
Their intelligence and lively, sparkling personalities have made Parson and Jack Russell Terriers very popular pets. Although differences exist between modern Parson Russells and J...
Price: $19.95
Toy and Miniature Poodles attract many admirers due to their small size, adorable faces, and overall physical beauty. What begins as an outer attraction eventually gives way to an ...
Price: $19.95
There's no doubt about it-Shih Tzu are very appealing dogs. With their luxurious coats and sweet expressions, they are gorgeous animals. More importantly, they each have very indiv...
Price: $19.95
Alert-looking, adorable, and stylish, West Highland White Terriers are functional little dogs whose athletic ability and high spirits make them ready for just about anything. They ...
Price: $19.95
The charismatic Yorkshire Terrier has a rich history as a working dog. Orginally bred to hunt small game, the modern-day Yorkie has evolved into a beloved companion animal. Tough a...
Price: $19.95