Search Results in Dogs - Dog Apparel / Clothes at All Merchants (showing 1 to 10 of 460)
140 percent larger and more absorbent. Quick-dry top layer and super absorbent core. Leakproof liner protects floors and carpets. 27.5 inches x 44 inches in size.
from $16.19 - Offered by 3 merchants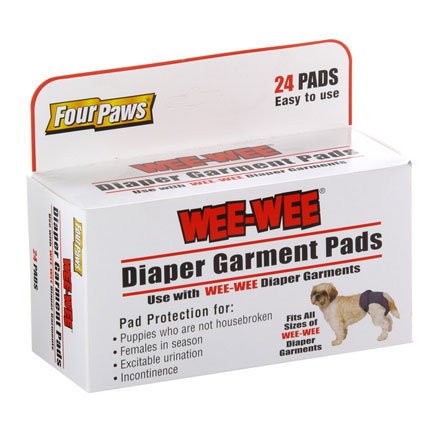 Offering super absorbency, the Wee Wee Diaper Garment Pads simply stick to the inner lining of the Wee-Wee Diaper Garments. Change pad as needed. 24 Pads per box.
from $5.19 - Offered by 3 merchants
Thundershirt XS
from $39.95 - Offered by 3 merchants
Thundershirt SM
from $39.95 - Offered by 3 merchants
Thundershirt MD
from $39.95 - Offered by 3 merchants
Thundershirt LG
from $39.95 - Offered by 3 merchants
Thundershirt XL
from $39.95 - Offered by 3 merchants
PAWZ Dog Boots XX-Small
from $12.00 - Offered by 3 merchants
PAWZ Dog Boots X-Small
from $12.00 - Offered by 3 merchants
PAWZ Dog Boots Small
from $13.29 - Offered by 3 merchants