Search Results in Birds - Cleaning / Maintenance at All Merchants (showing 1 to 6 of 6)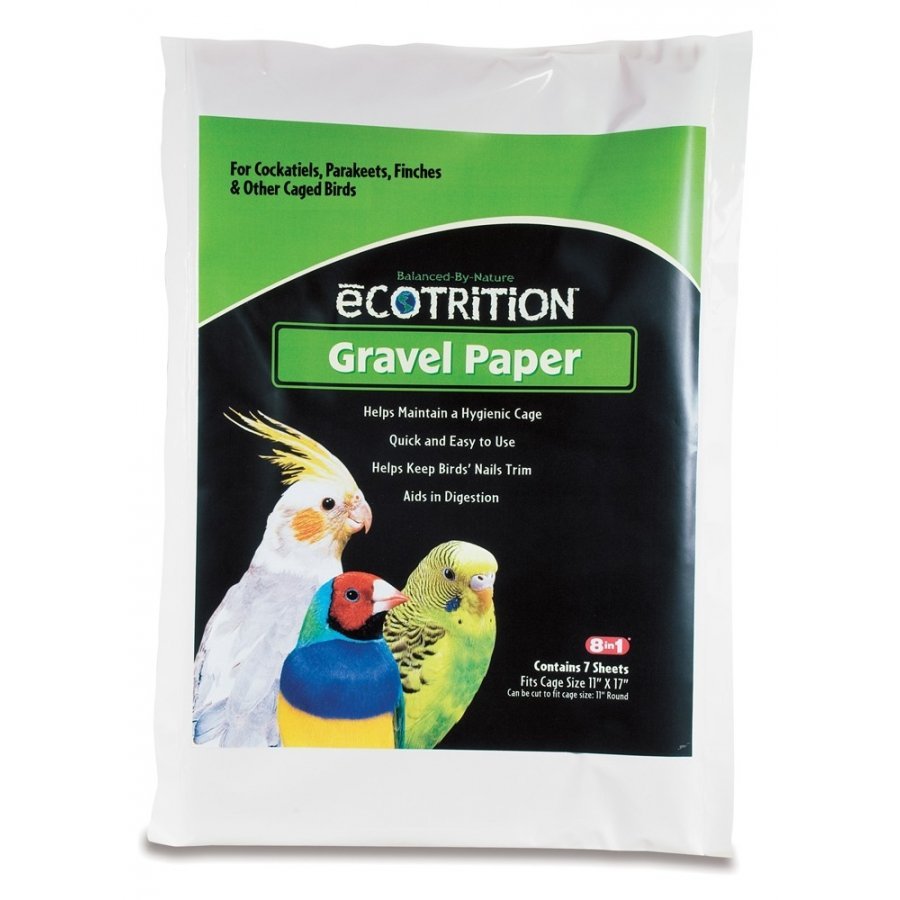 Great for catching and absorbing waste and water from your pet bird, this gravel paper by 8 in 1 makes clean up a convenient and easy. Available in different sizes to fit your bird cage. Contains gravel to help keep claws trim.
from $2.59 - Offered by 2 merchants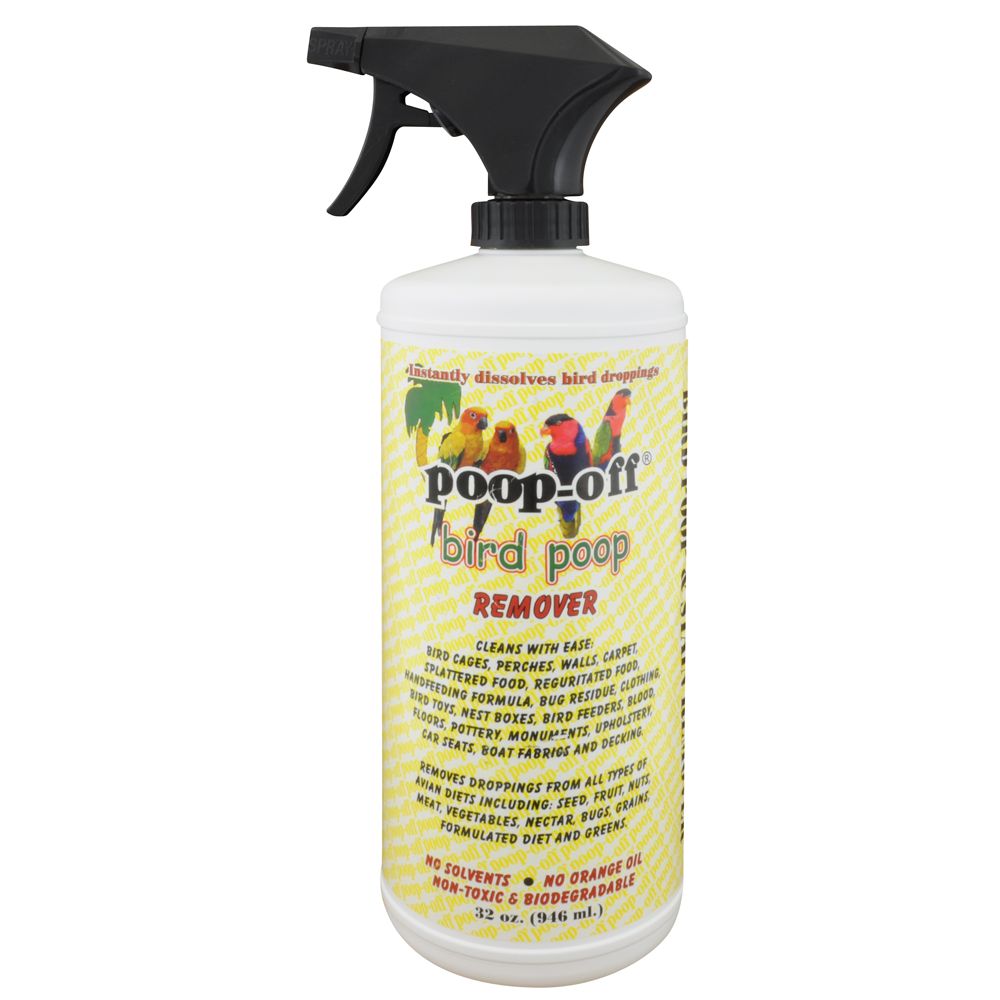 Poop-Off Bird Poop and Stain Remover provides a solution to unpleasant bird messes and comes in an easy-to-use spray bottle. The solution is safe for use around pets. Clean up after your feathered friend and keep your home and his cage sparkling clean with the Poop-Off Bird Poop and Stain Remover. Ideal for cleaning cages, carpets, walls, bird feeders and more, this solution will help you get rid of unpleasant messes from splattered and regurgitated food, droppings and more. The spray contains
from $17.49 - Offered by 2 merchants
These brushes are sized right for a 16 ounce small animal or bird bottle. Use the larger brush to scrub inside the bottle, the smaller brush should be inserted into the drinking tu...
Price: $2.79
The Flour moth trap attracts and captures adult flour moths (Indian meal moth, Mediterranean flour moth, almond moth and raisin moth). These insects occur almost everywhere, and a...
Price: $7.59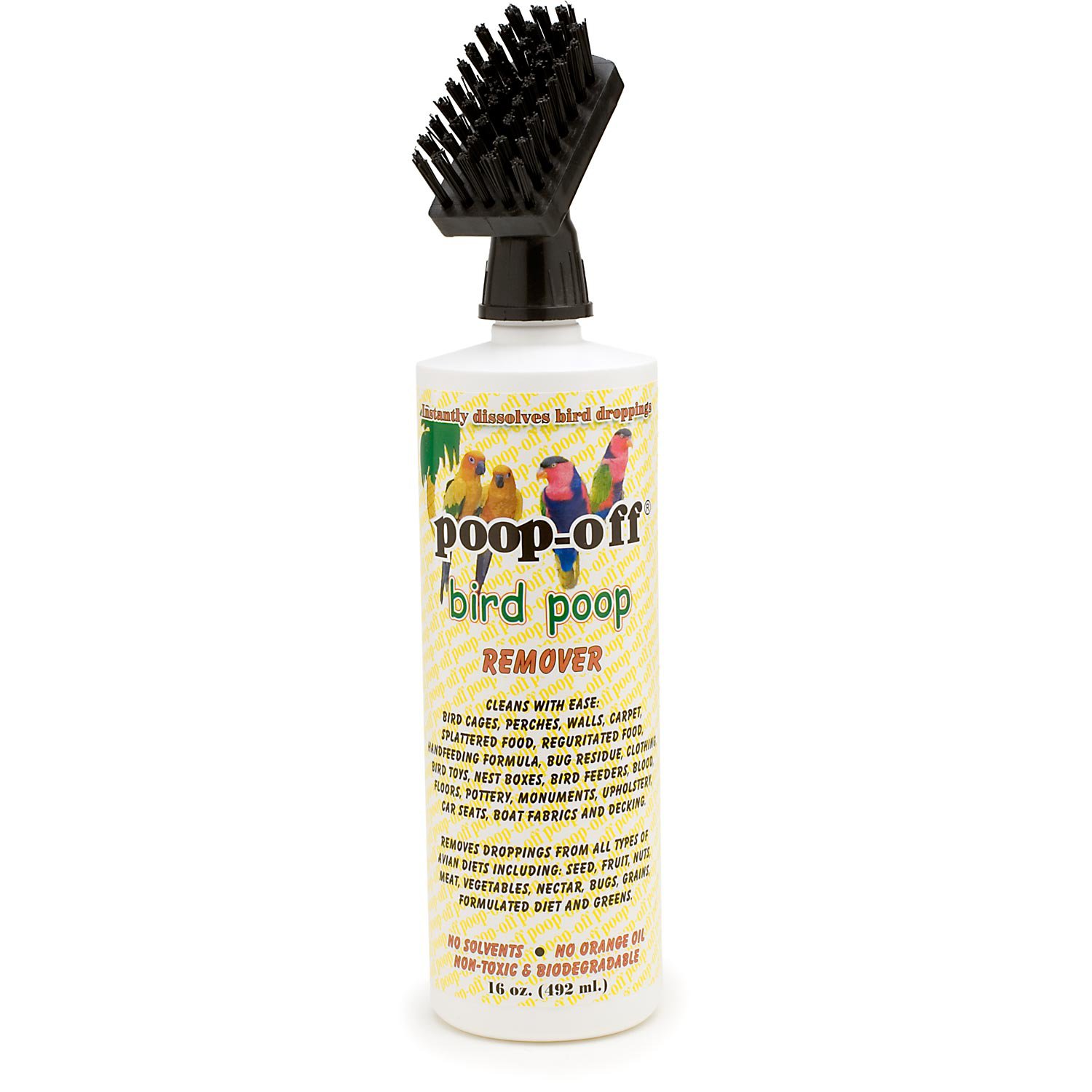 Nontoxic and biodegradable instantly dissolves bird droppings and removes even the toughest stains from cages, perches, clothing, upholstery, carpet, and all washable and painted s...
Price: $13.29 - On Sale!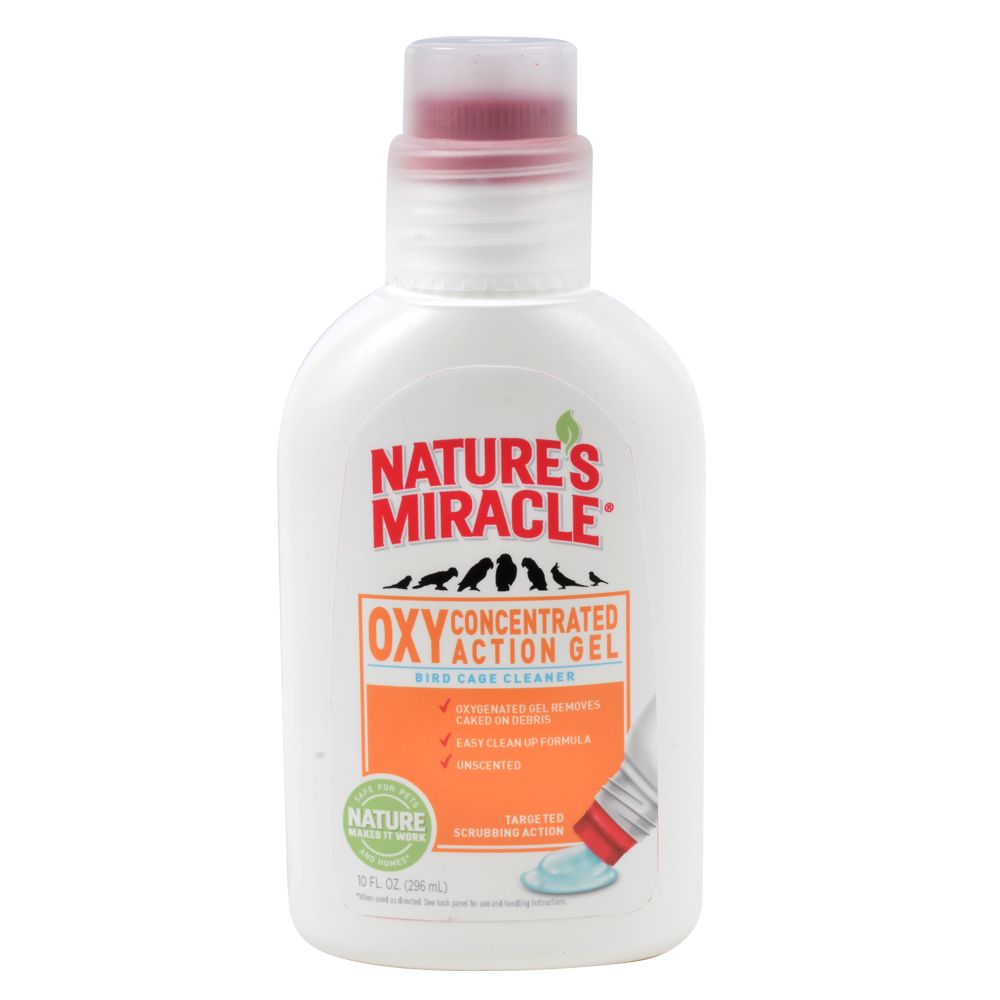 Your fine feathered friend will appreciate a clean, fresh cage and you will appreciate the ease of getting the job done with the NATURE'S MIRACLE Oxy Concentrated Action Gel. The effective, easy-cleanup formula coupled with the included scrubber removes caked-on debris. Oxygenated gel keeps cleaner where you want it without running. Unscented and safe for pets and homes. Nature makes it work. Features: Effective, safe formula and scrubber remove even caked on debris. Used For: Bird Cages Health
Price: $9.99