Search Results in Cats - Cat Toys at All Merchants (showing 51 to 60 of 516)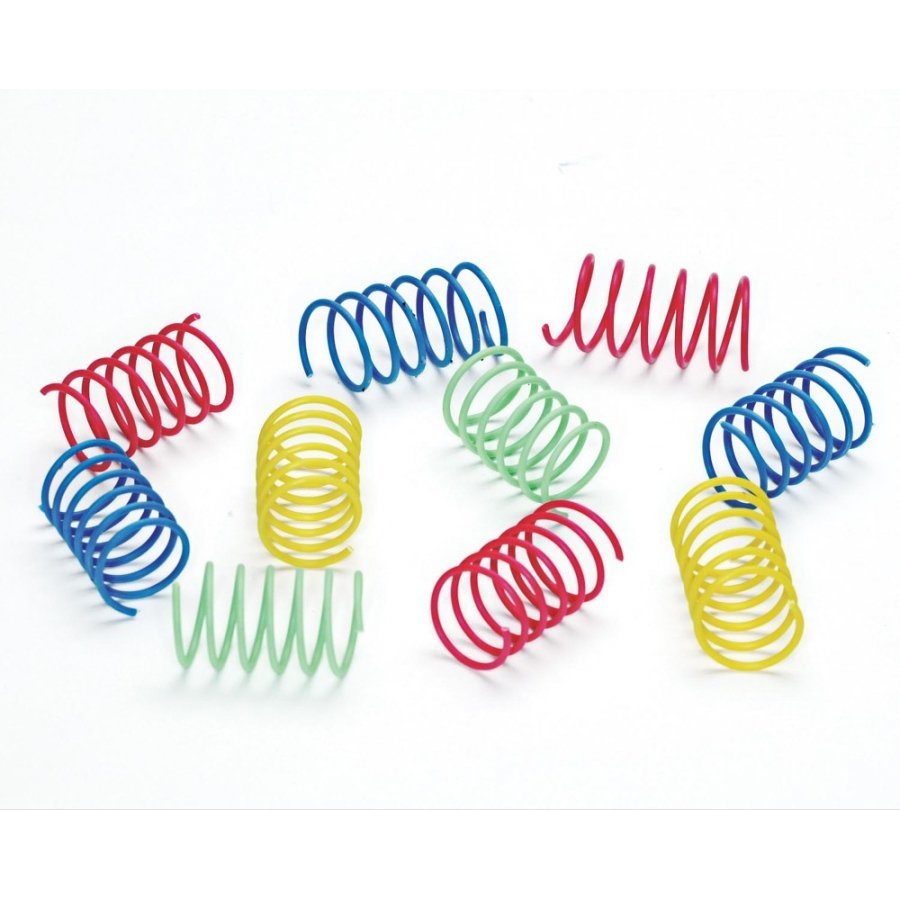 Made to jump when your cat paws these springs, your cat will have hours of fun playing with these silly springs. Made of plastic and contains no metal wire for safety. Sold in a pack of 10 colorful, wide springs.
from $1.99 - Offered by 2 merchants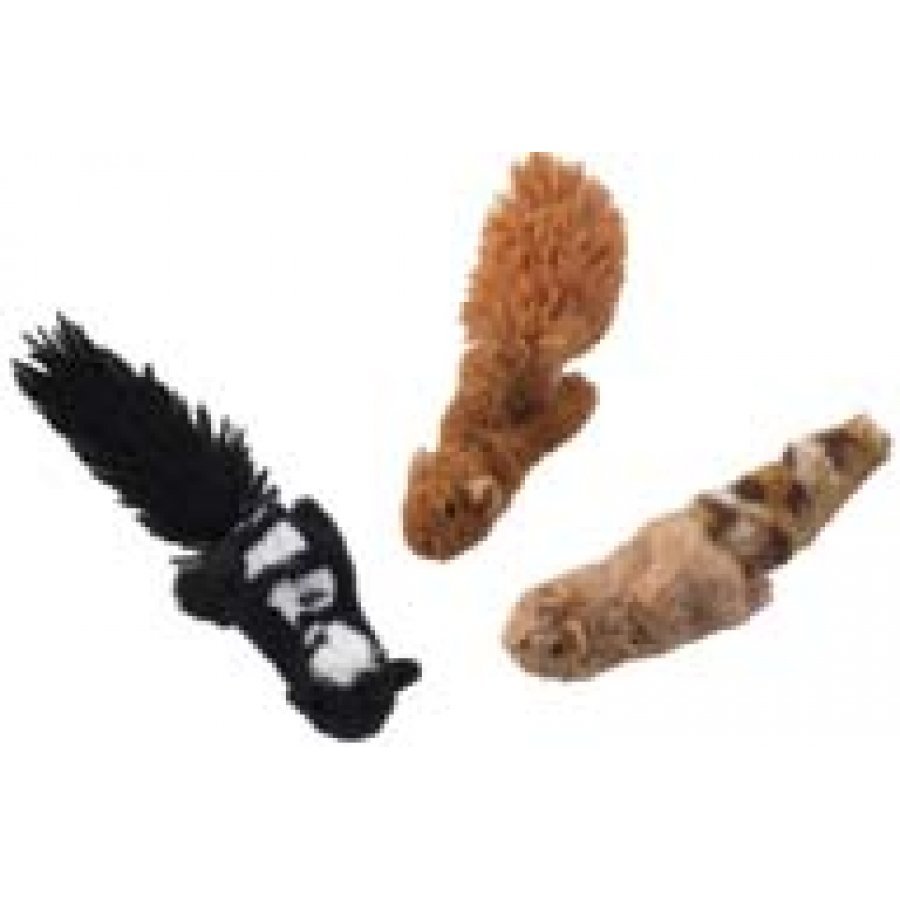 Your cat will adore these cute forest animals by Ethical. Comes in a skunk, squirrel, and more. Skinneeez are made with no stuffing, but contain catnip to encourage your cat to play. Very soft and tons of fun to play with!
from $2.99 - Offered by 2 merchants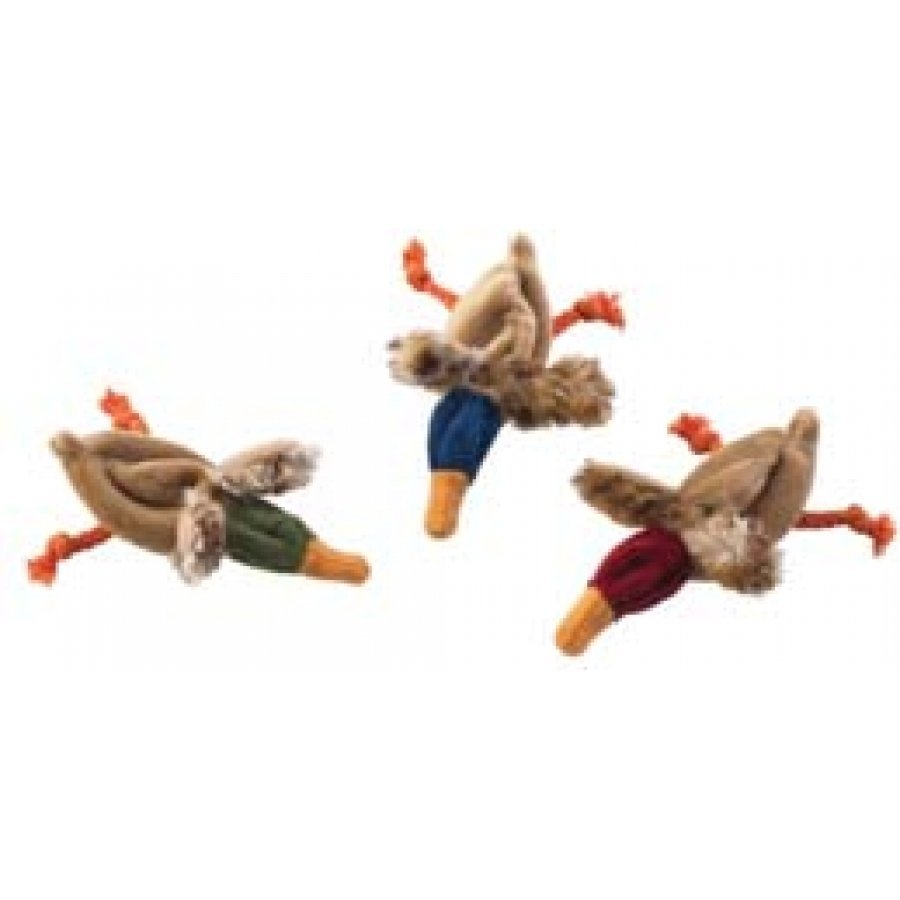 Inspire your cat to play and bring out your cat's natural hunting instinct with this fun toy by Ethical. Designed for hours of cat play, this cat toy does not have any stuffing and has a realistic duck shape.
from $2.99 - Offered by 2 merchants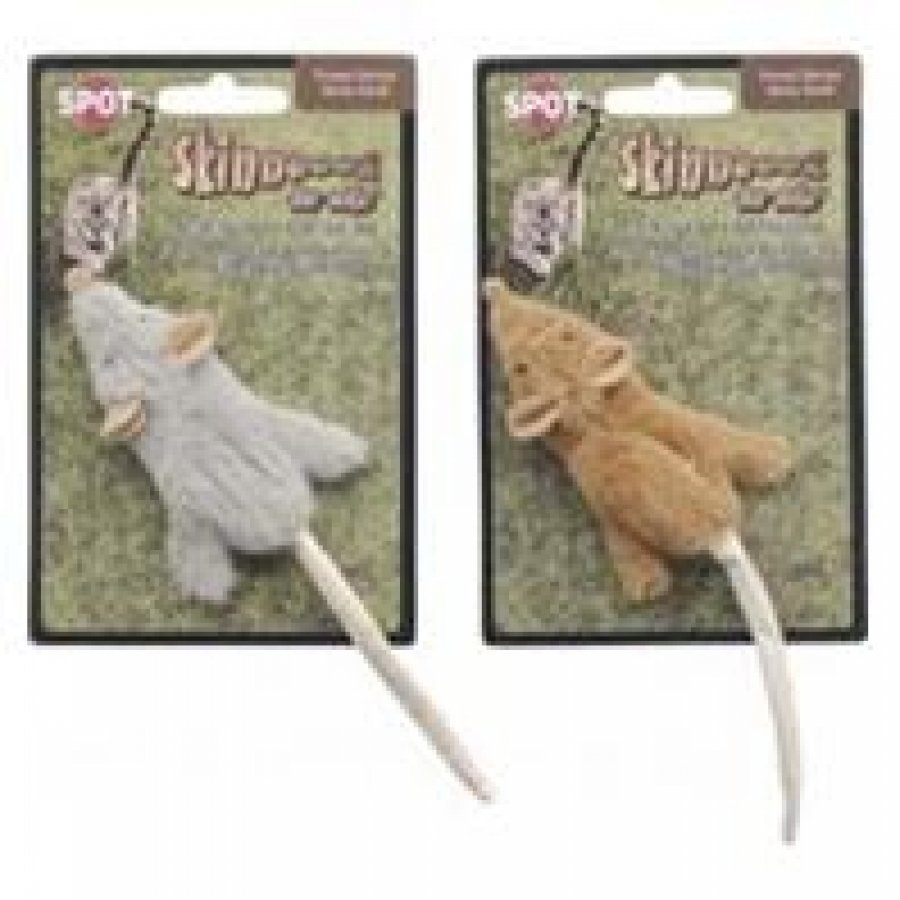 This unique cat toy contains no stuffing and makes no mess if your cat likes to chew on toys. Flat mouse shape is available in tan or grey. Sprinkle catnip on and watch your cat have hours of fun. Sold individually.
from $2.89 - Offered by 2 merchants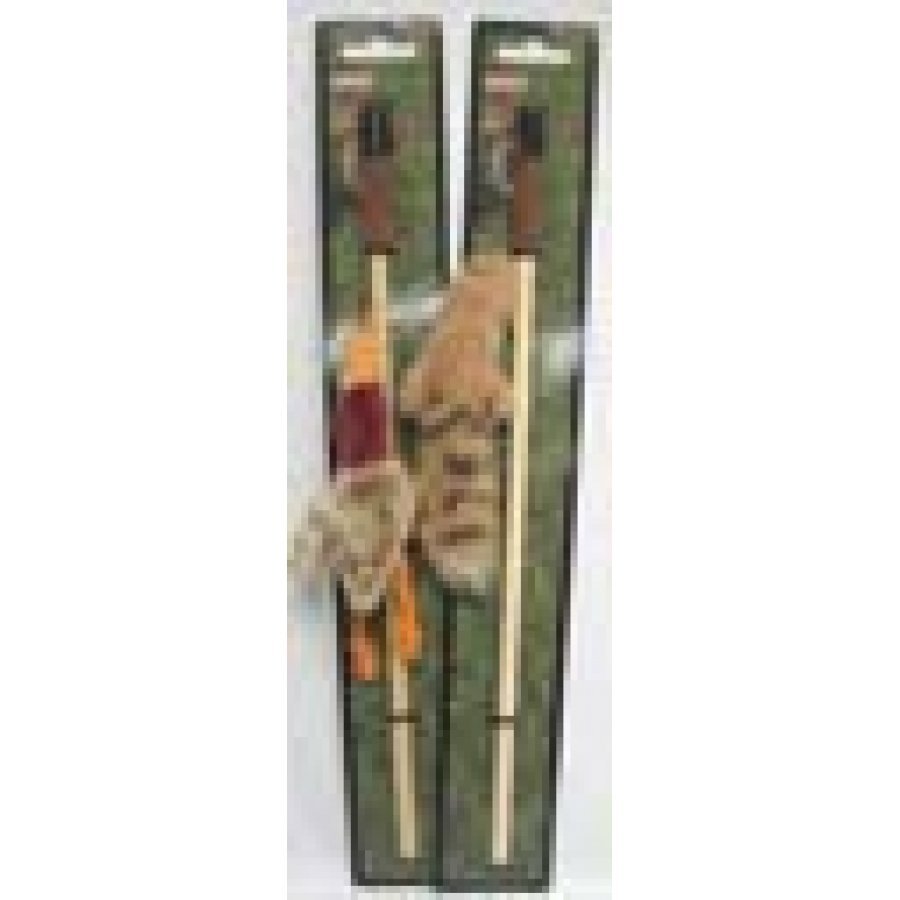 Skinneeez Forest Friends stuffing-free cat toys are great for Cats And Kittens alike. Available in variety of Forest Friends to frolic and toss.
from $3.79 - Offered by 2 merchants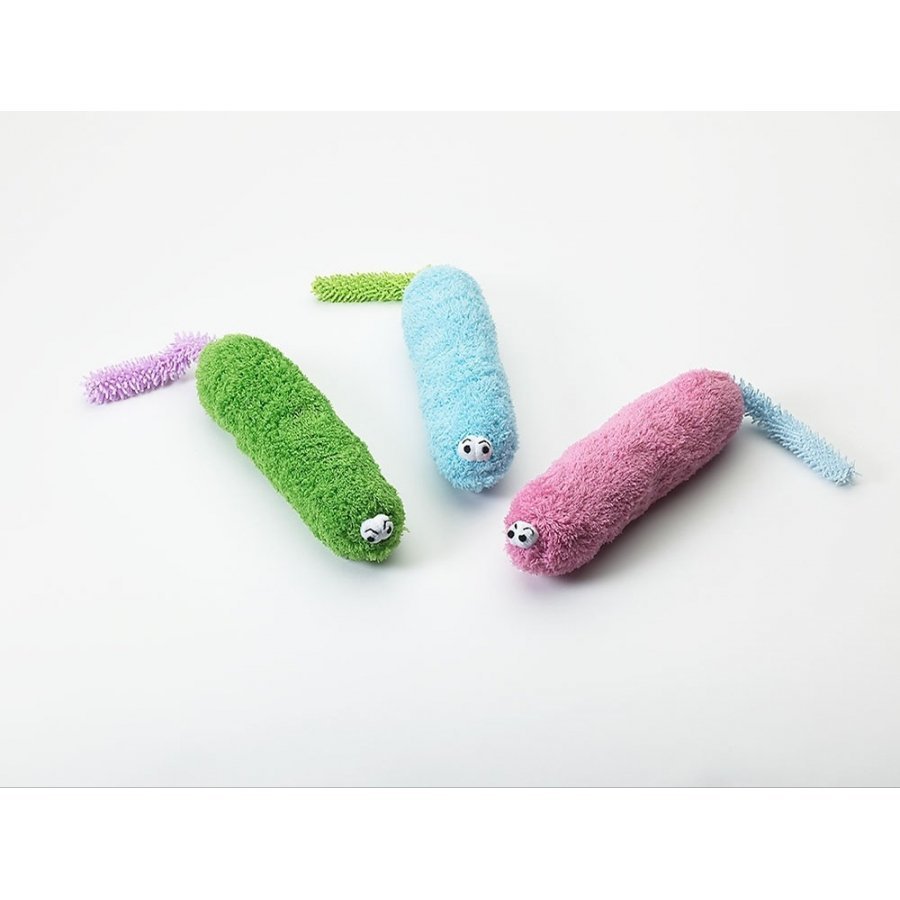 These lovable worm like toys will make your cat dance around in frolic. Assorted pastel colors and texture that cats love - Meow!
from $3.99 - Offered by 2 merchants
Even finnicky felines will adore tassled fabric hedgies. Infused with real catnip for added enjoyment...
from $2.69 - Offered by 2 merchants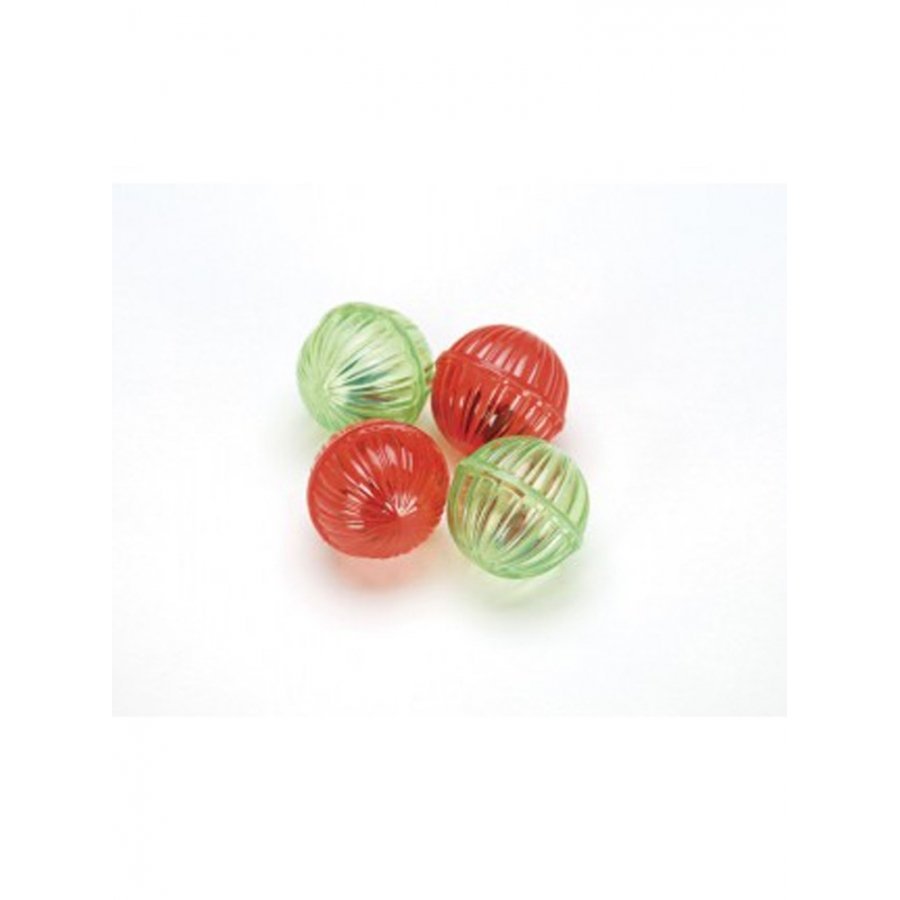 Shimmer Balls by Ethical are fun balls for your cat to with. Balls make a rattle sound when rolled around. Safe and non-toxic for your cat, these balls will entertain your cat for hours. Comes in assorted colors. Available in a four pack.
from $1.84 - Offered by 2 merchants
Birds of a Feather cat toys from Ethical are fun toys filled with the catnip that drives your cat crazy. Satisfying your cat's natural desire to hunt, it will keep your cat active...
from $2.99 - Offered by 2 merchants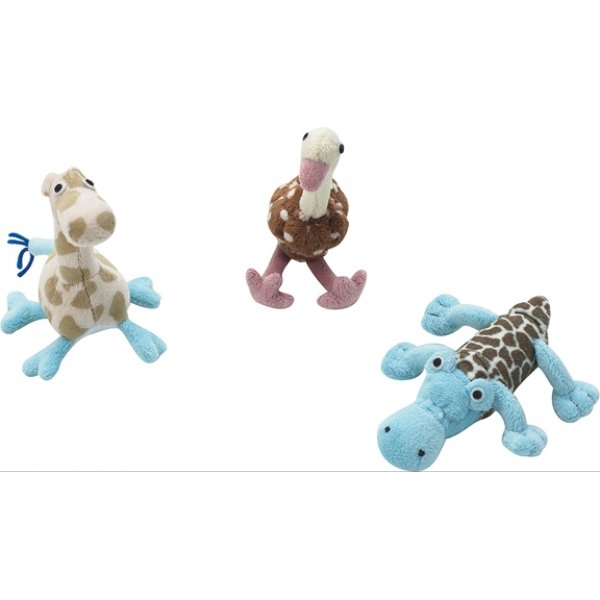 Oversized plush toys made contrasting printed fabric. Contains catnip.
from $3.19 - Offered by 2 merchants