Search Results in Cats - Cat Scratchers at All Merchants (showing 1 to 10 of 104)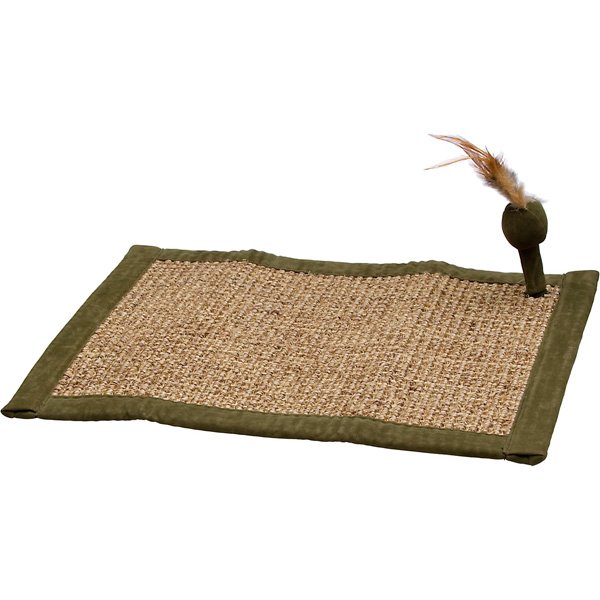 Cats cant resist the texture of the sisal. Snap-in catnip feather toy makes scratching fun. This scratcher is enhanced with a dose of Pure Bliss™ certified organic catnip to keep your feline purr-fectly happy.
from $12.61 - Offered by 3 merchants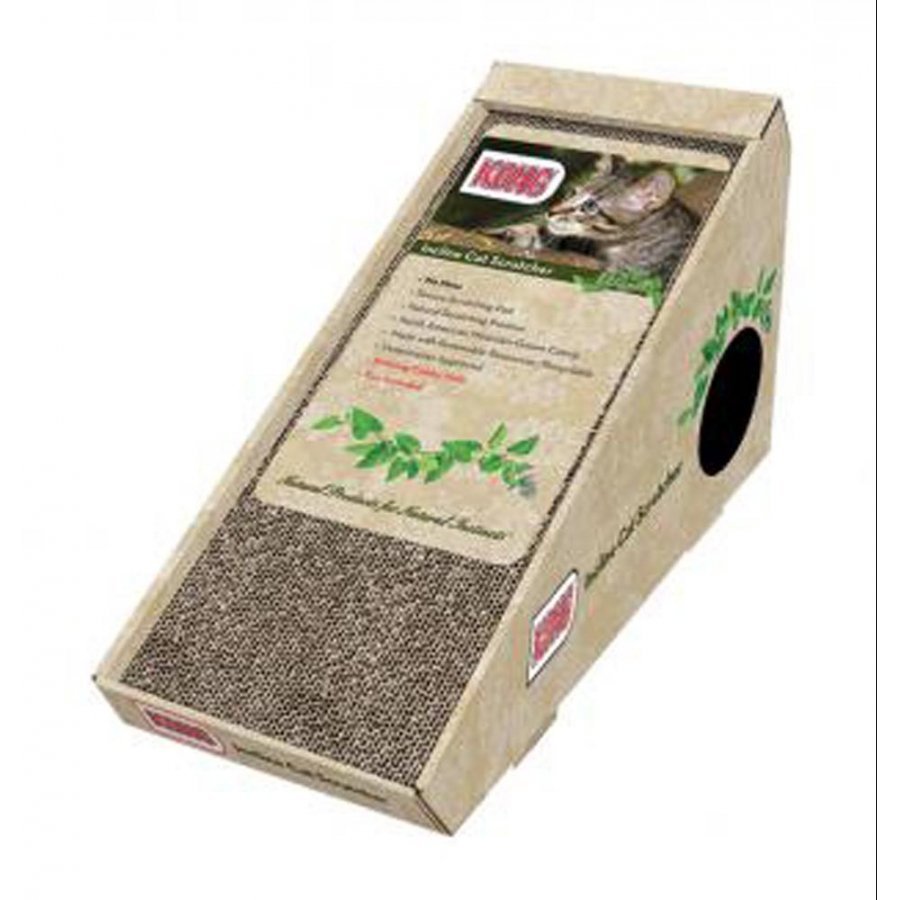 Kong Natural Incline Cat Scratcher is the perfect shape for your cat to scratch and is a healthy and safe place for your cat to scratch. It's recyclable and made from all natural resources, which makes it great for your cat and the environment.
from $7.91 - Offered by 2 merchants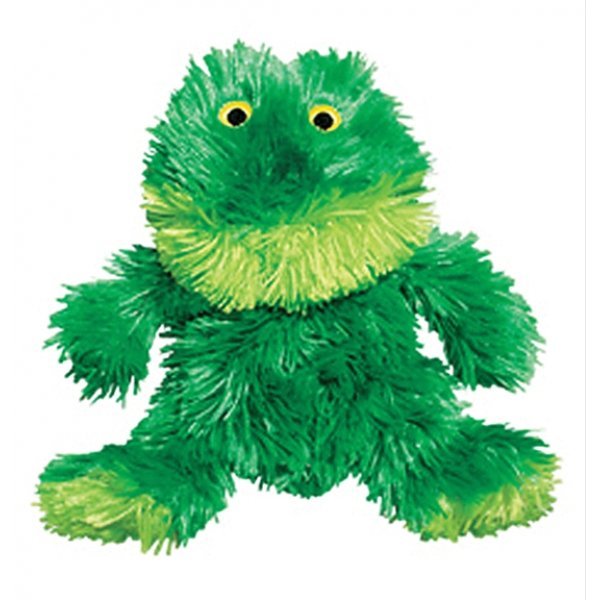 This Dr. Noys Frog toy for cats is a cute, furry plush toy that is stuffed with catnip that will make your cat happy. Toy has a catnip pouch that is easy to refill with a catnip packet. Comes with two catnip packets. Provides your cat with hours of fun!
from $4.33 - Offered by 2 merchants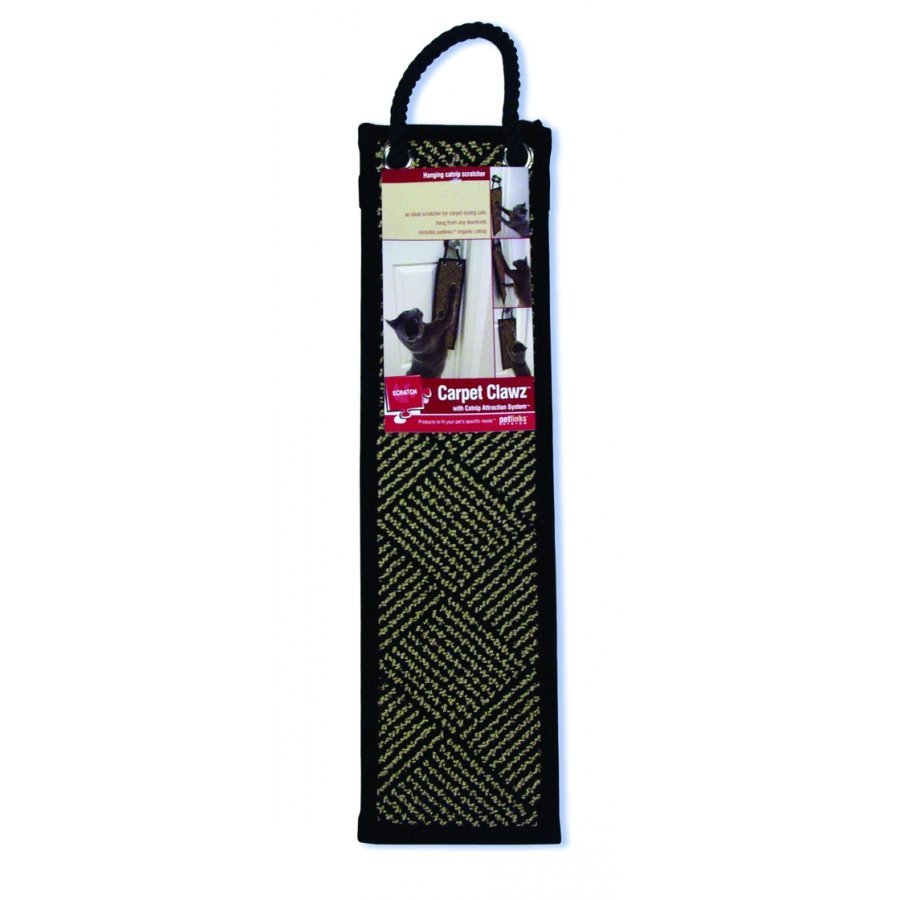 Hanging catnip scratcher is ideal for carpet-loving cats. Catnip attraction system lures your cat to reach for the scratcher which can easily hang from any doorknob in your home.
from $8.67 - Offered by 2 merchants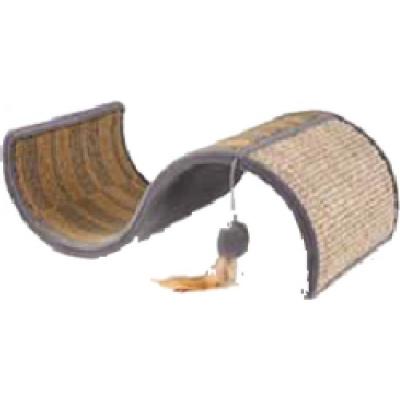 A modern, sculptural twist on your everyday floor scratcher that looks great in your home. Enticing variety of scratching surfaces and angles. Includes a suspended catnip toy. Dimensions: 19.5 L x 11.0 W x 6.75 H
from $22.78 - Offered by 2 merchants
Pillar Pawz Scratcher features both carpet and sisal surfaces to cater to preferences while scratching instinctually. Scratching helps to maintain claws, removing old tissue and ho...
from $15.09 - Offered by 2 merchants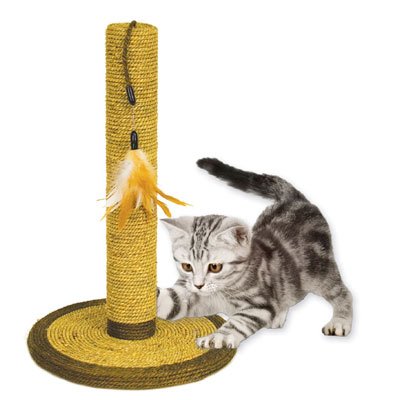 Scratcher post 19.5 inches. For claw and paw maintenance. Combines horizontal and vertical scratch surfaces. Hand woven from all Natural materials and colored with vegetable dyes. Shipped in a case of 2
from $19.80 - Offered by 2 merchants
Space-saving corrugated cardboard hanging scratcher features an animal-print fabric holder and floppy "tail" to play with. The texture of the corrugated cardboard appeals to your c...
from $4.92 - Offered by 2 merchants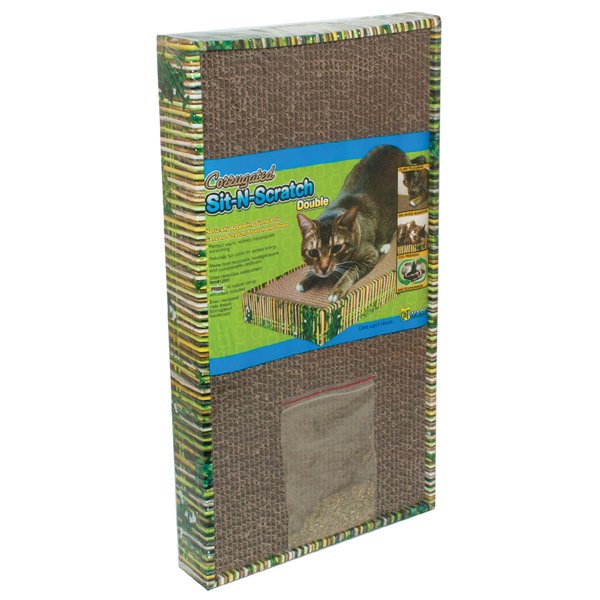 Double wide and double the fun scratcher for your cat. Cardboard is economical and irresistable for cats. Fulfill a cats instinctive need to scratch. Add some catnip to the corrugate and cats go wild.
from $6.36 - Offered by 2 merchants
Economical corrugated cardboard scratcher appeals to your cat, saving furniture and walls from claw damage. Add dried catnip as "bait" to draw them near...
from $5.99 - Offered by 2 merchants