Search Results in Cats - Cat Scratchers at All Merchants (showing 1 to 10 of 88)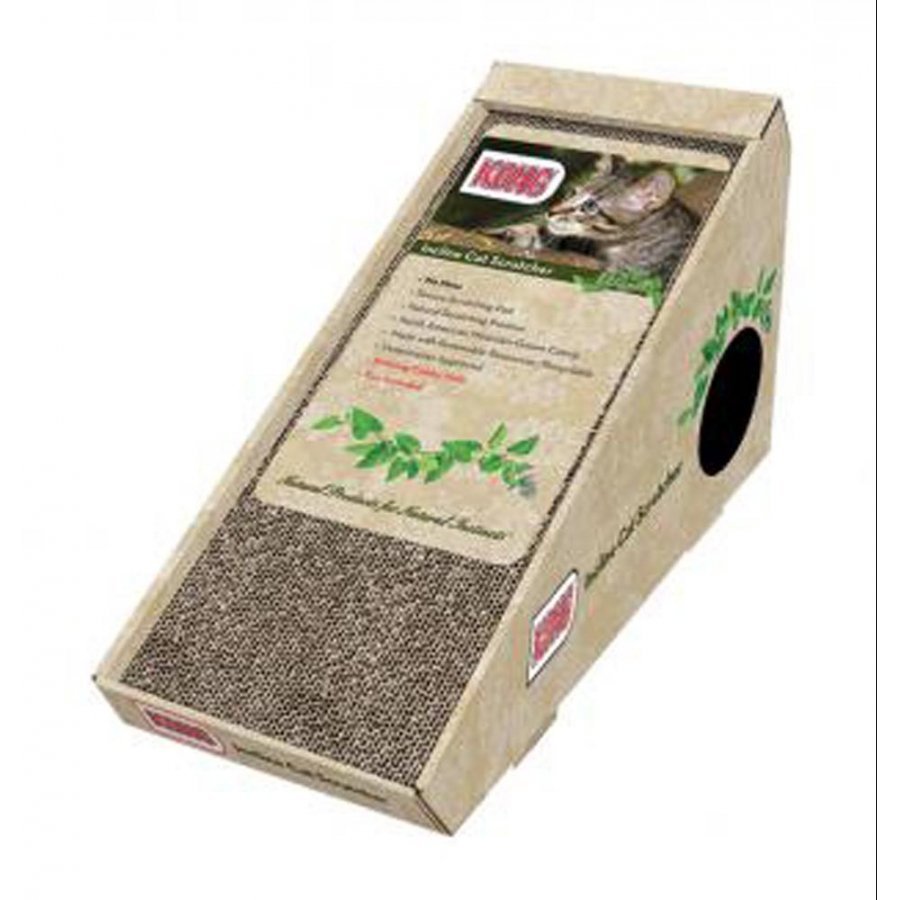 Kong Natural Incline Cat Scratcher is the perfect shape for your cat to scratch and is a healthy and safe place for your cat to scratch. It's recyclable and made from all natural resources, which makes it great for your cat and the environment.
from $7.91 - Offered by 2 merchants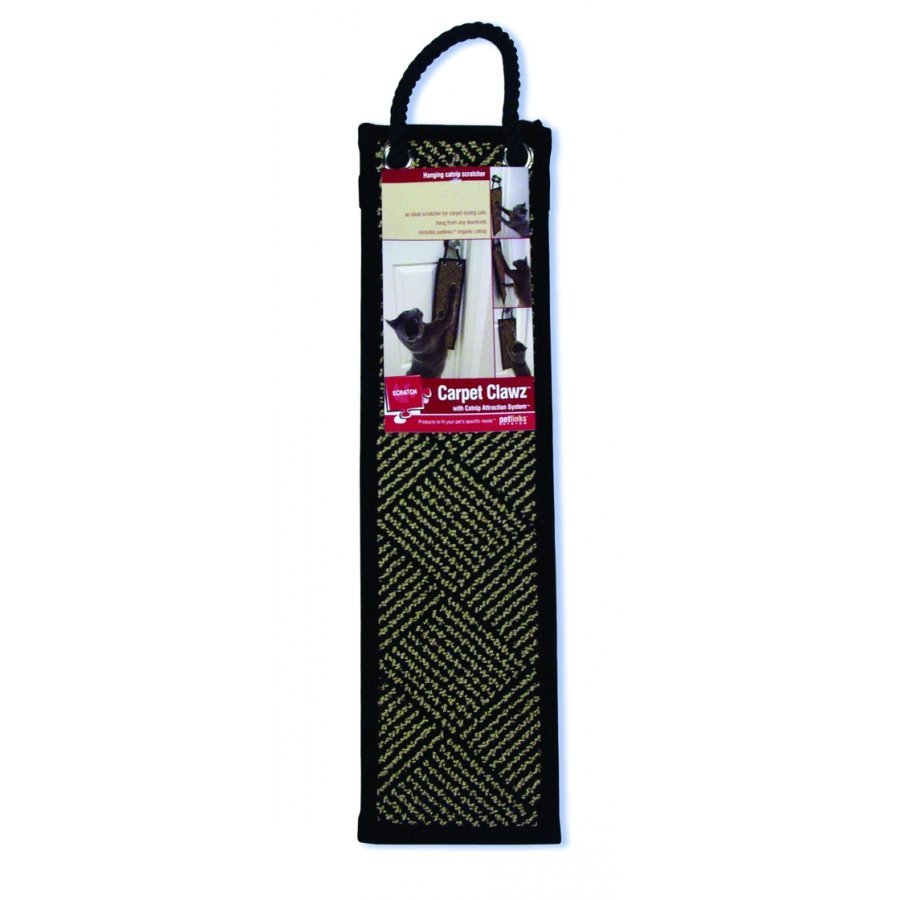 Hanging catnip scratcher is ideal for carpet-loving cats. Catnip attraction system lures your cat to reach for the scratcher which can easily hang from any doorknob in your home.
from $8.67 - Offered by 2 merchants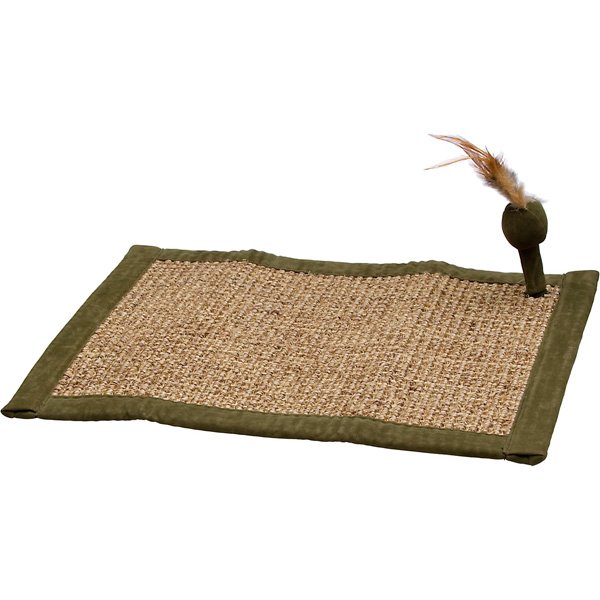 Cats cant resist the texture of the sisal. Snap-in catnip feather toy makes scratching fun. This scratcher is enhanced with a dose of Pure Bliss™ certified organic catnip to keep your feline purr-fectly happy.
from $12.61 - Offered by 2 merchants
Space-saving corrugated cardboard hanging scratcher features an animal-print fabric holder and floppy "tail" to play with. The texture of the corrugated cardboard appeals to your c...
from $4.92 - Offered by 2 merchants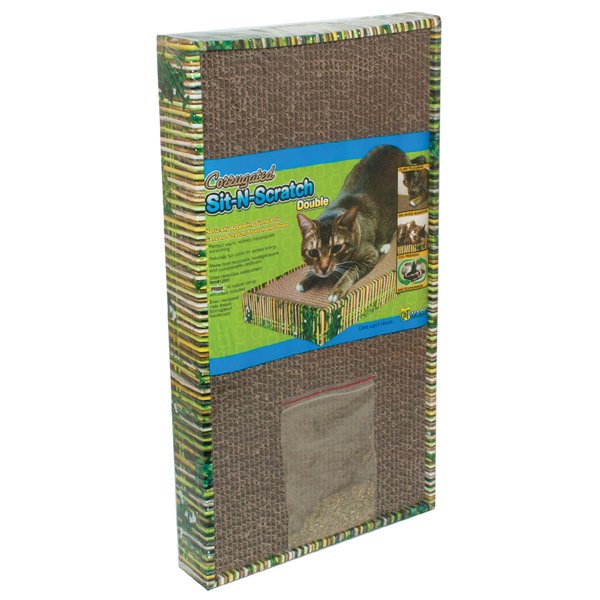 Double wide and double the fun scratcher for your cat. Cardboard is economical and irresistable for cats. Fulfill a cats instinctive need to scratch. Add some catnip to the corrugate and cats go wild.
from $6.36 - Offered by 2 merchants
Economical corrugated cardboard scratcher appeals to your cat, saving furniture and walls from claw damage. Add dried catnip as "bait" to draw them near...
from $5.99 - Offered by 2 merchants
Not your average corrugated cat scratcher, the Scratch-N-Maze features an opening to insert your pet's favorite toy for added fun! Watch your cat pursue the toy and scratch and cla...
from $6.62 - Offered by 2 merchants
Attractive and neutrally toned. Encourages the Mental & Physical Stimulation of Cats! The finest materials & workmanship guarantee this post will remain attractive and useful. . Superior to carpeted posts that may snag nails. Features: Fibrous and durable woven sisal fiber naturally inspires scratching Height: 32" Color: Beige Exterior Material: Sisal Frame Material: Wood Exterior Dimensions: 16" x 16" base, Sisal Portion is 30.5"H x 6"W Assembly Instructions: Assembles with two screws to
from $30.09 - Offered by 2 merchants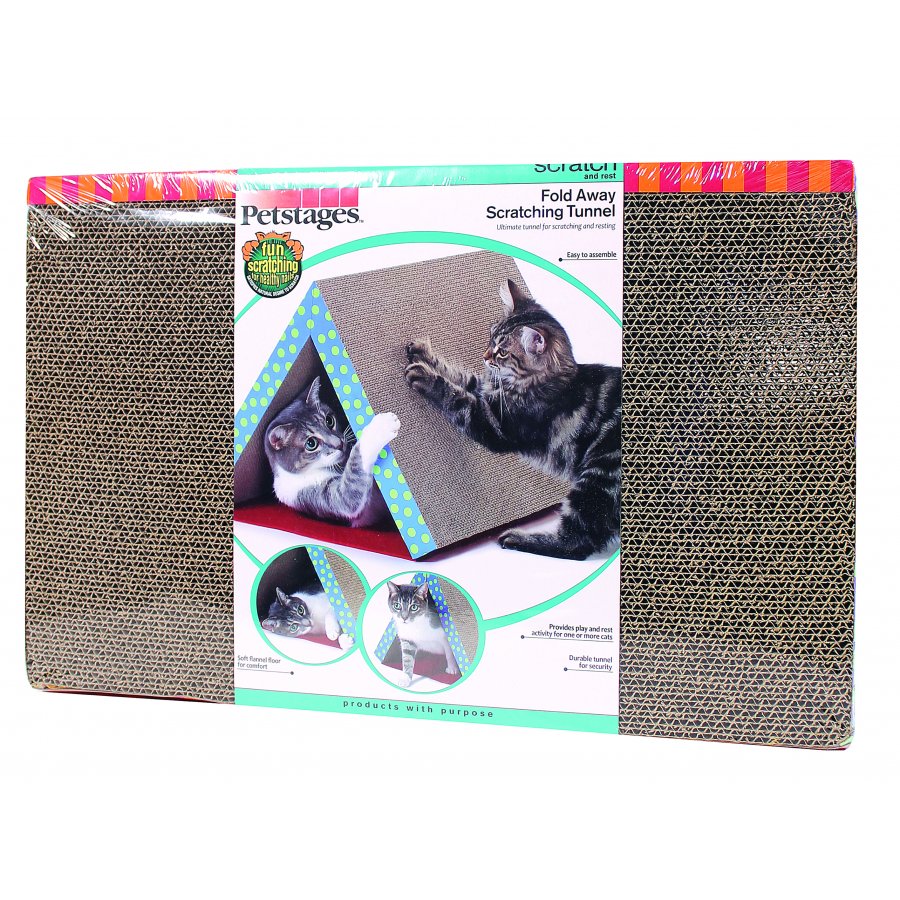 Provides scratching surfaces for healthy nails. Ultimate tunnel can also act as lounging or sleeping area. Soft flannel flloor for comfort. Durable tunnel for security. Provides pl...
from $13.23 - Offered by 2 merchants
The Grass Patch Hunting Box is purr-fect for your pussycat! Made with faux-grass, it satisfies your cat's natural hunting and scratching instincts! Your cat will spend hours bein...
from $15.99 - Offered by 2 merchants