Search Results keywords desa fin (showing 1 to 2 of 2)
Pond Desafin protects koi and goldfish from harmful protozoan parasites including white spot; costia; chilodonella and trichoina. Also protects them from bacterial infections and ...
from $10.58 - Offered by 3 merchants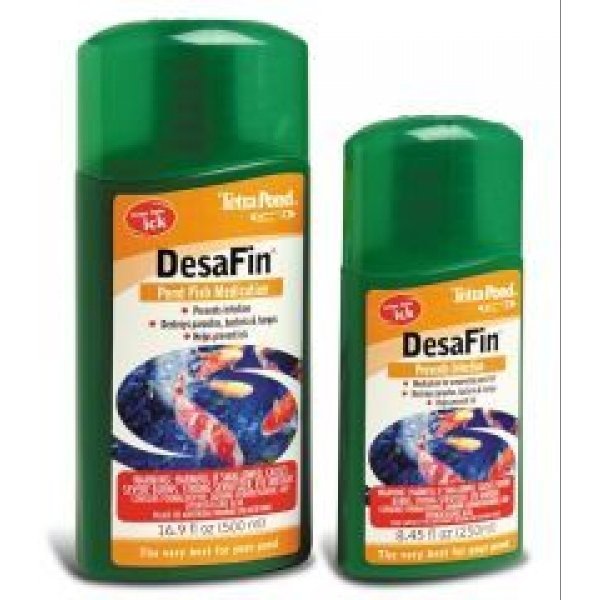 Protects Goldfish and Koi against infection by destroying harmful parasites, bacteria and fungus. Helps prevent against Ichthyopthirius, multifilis (white spot), Costia, Chilodonella, and Trichondina.
Price: $8.97