Search Results keywords Tropical Food (showing 1 to 10 of 59)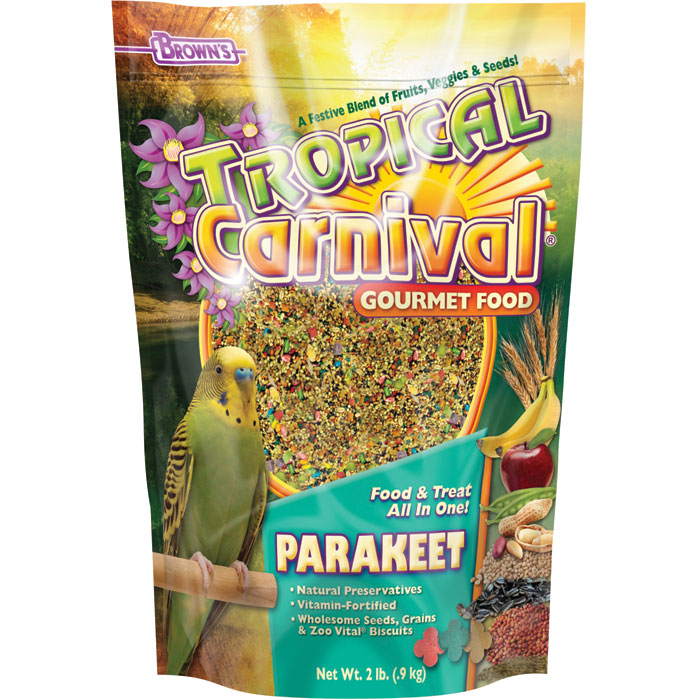 Tropical Carnival for Parakeets is sized for parakeets; budgies and similar-sized birds. The balanced blend of nuts; grains; fruits and veggies is specially formulated for the diet...
from $6.32 - Offered by 3 merchants
Macaws crave taste; but caring owners know these beautiful birds need balanced nutrition. Get both in Tropical Carnival Gourmet fruits; nuts; and veggies; all in big chunks that Ma...
from $16.53 - Offered by 3 merchants
Treat your bird to the tasty Tropical Carnival mix Fruit; vegetables; nuts; and seeds are blended for a healthy; unforgettable gourmet meal. Beneficial pro-biotics are added to the...
from $12.43 - Offered by 2 merchants
When it's more than a hobby; make it a carnival. Tropical Carnival Small Hookbill food has nutritious and tasty fruits; vegetables; seeds; and nuts especially for your bird. Spicy ...
from $48.01 - Offered by 2 merchants
Tropical Carnival Macaw Big Bites has been specially formulated to cater to these fantastic birds! A complete diet loaded with enticing treats and just the right bite sizes! Tropic...
from $41.71 - Offered by 2 merchants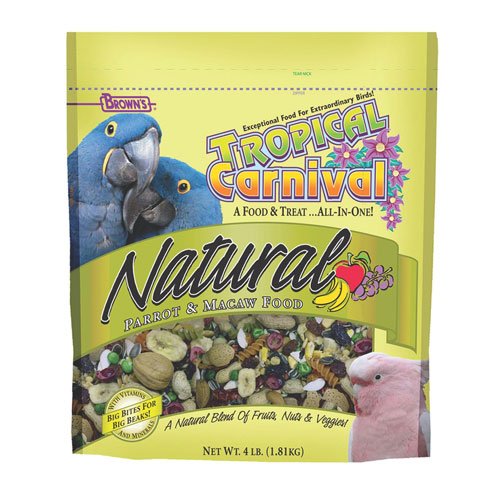 A feast of natural ingredients. No artificial colors; no sulfur or preservatives. Fruits: pineapple, papaya, cranberries, goji berries, kiwi, mango, raisins, dates, bananas, apricots, apples. Nuts: walnuts, almonds, pecans, filberts, peanuts, brazil nuts.
from $16.52 - Offered by 2 merchants
A gourmet dish your guinea pig will crave. Fruits and vegetables; nuts; seeds and grains; mixed with Zoo-Vital biscuits are just what your furry friend has been waiting for. You'...
from $10.19 - Offered by 3 merchants
A vitamin, nutrient and fortified food and treat -- all in one. This super premium gourmet food is specifically formulated for the daily dietary needs of hamsters and gerbils and is jam-packed with a medley of delicacies. Plus there's added beneficial bacteria to aid in proper digestion. Contains...
from $5.59 - Offered by 2 merchants
This is a vitamin and nutrient-fortified gourmet food and treat; all-in-one. It has been specifically formulated for all pet mice and rats and this special mix has been blended wit...
from $5.56 - Offered by 3 merchants
There's a party in every bag of Brown's Tropical Carnival. This delicious blend of all your animal's favorite seeds; grains; fruits; and veggies blended with healthy pellets create...
from $35.42 - Offered by 2 merchants