Search Results keywords Striped Damsel (showing 1 to 3 of 3)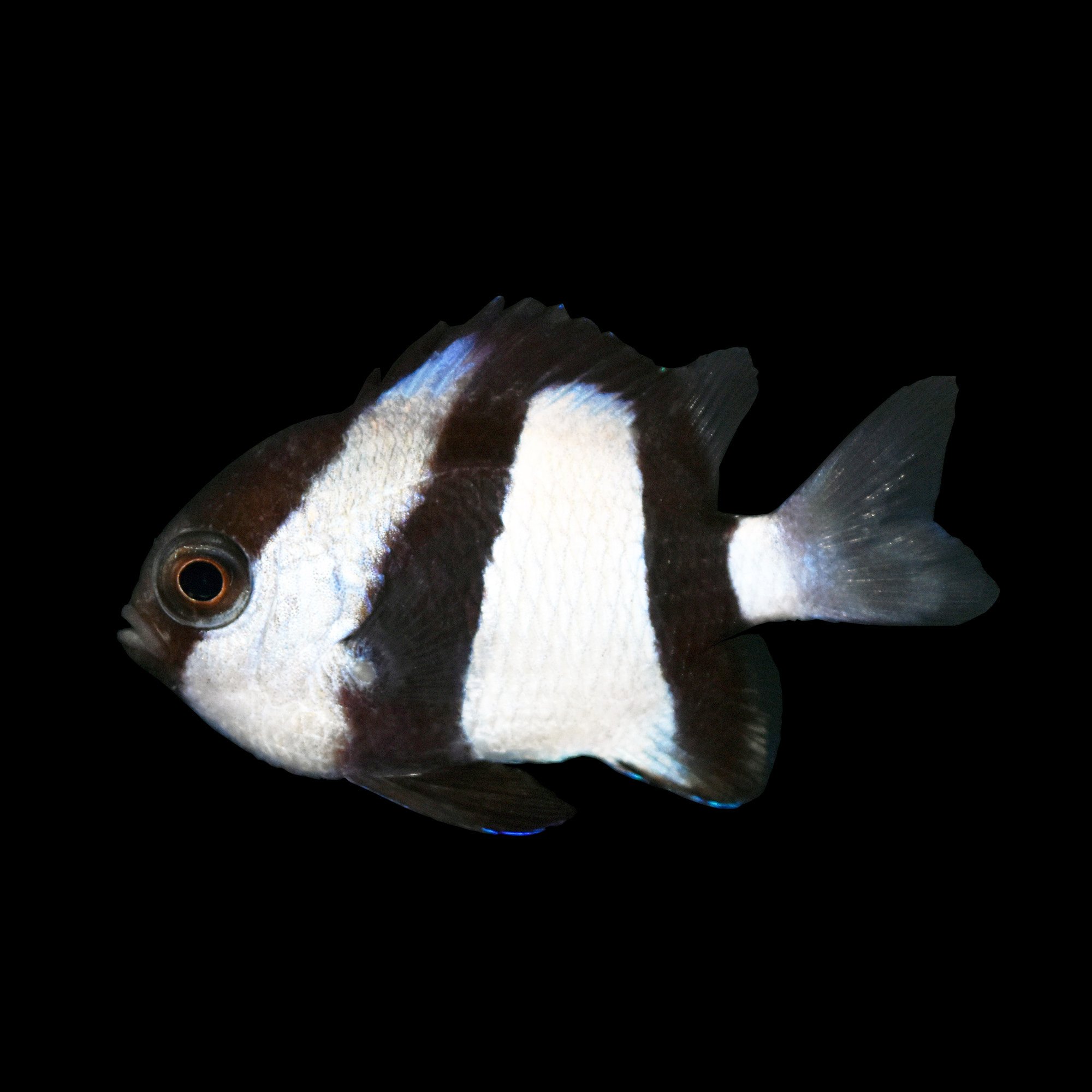 Damselfish are colorful, hardy and active marine fish well suited for beginning marine aquarists. The 3-Striped Damsel, a popular fish, is named for its three bold black bands...
Price: $5.39 - On Sale!
The 4-Stripe Damsel (Dascyllus melanurus) has four vertical black bars across its white body and fins, include one at the end of its tail.
Damsels and chrom...
Price: $5.49
The 3-stripe Damsel (Dascyllus aruanus) has, as the name suggests, three black stripes. One stripe runs through the head and eyes, the second from the dorsal through the...
Price: $5.49