Search Results in Aquariums - Fish Food at All Merchants (showing 111 to 120 of 739)
-1 mm sinking pellet-SaltwaterClick here to watch a videoNew Life Spectrum food is made with high-quality easily digestible South Antarctic Krill, Herring, Squid, and New Zealand Mussel protein, and several all-natural color-enhancing ingredients for a ba
Price: $22.69
This premium marine food is Garlic-enriched and high in protein for top fish health and to boost the immune system. These salt water floating flakes provide an all-round balanced diet ideal for your smaller marine fish, and can enhance colouration. Shown
Price: $22.69
TetraMin Tablets is a highly nutritious food; which offers bottom dwelling fish; such as catfish and loaches; a varied diet to suit their particular needs. TetraMin Tablets contain...
Price: $15.91 - On Sale!
Get a full spectrum of benefits for your super sized aquarium fish in both freshwater and saltwater with this 4.5 mm floating formula. Made from the finest natural ingredients; the...
Price: $19.62 - On Sale!
Ophiarachna incrassata is commonly available as both Green Brittle Starfish and Yellow Brittle Starfish ; a less common color variant. They are voracious scavengers and are one...
Price: $21.99
Made with free-range meat raised without hormones and antibiotics, protein-rich, low carbohydrate with added pumpkin for digestive health...
Price: $20.79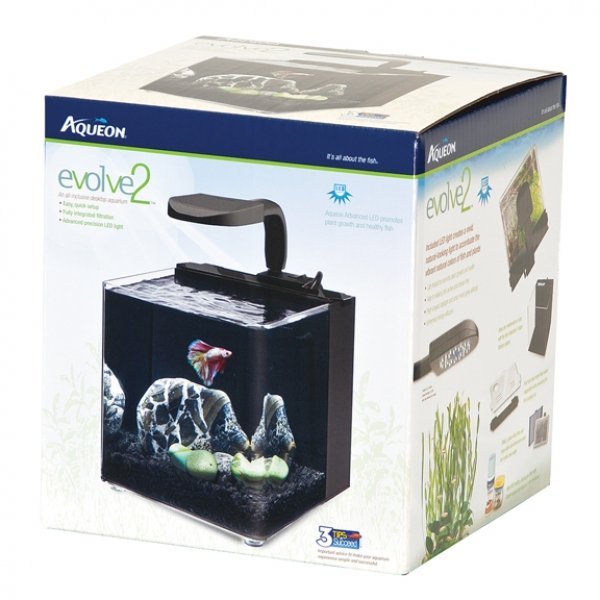 Easy and quick setup Features an integrated quietflow power filter, wet/dry biological filtration, and an adjustable led light All cords are concealed behind the back overflow wall
Price: $20.00
Pure Aquatic Floating Cichlid Pellets are formulated for all cichlid species. This formula includes spirulina and canthaxanthin to enhance the naturally brilliant pigments exhibite...
Price: $17.99 - On Sale!
Now you can put the food where your fish are with this innovative magnetic seaweed clip. Using the magnetic clip and extension bar you can now move your seaweed feeding clip to any spot you desire in your aquarium. And unlike its suction cup counter parts
Price: $19.99
The Black Bar Squirrelfish ( Myripristis jacobus ) is characterized by its large eyes and pink-red coloration. There is a narrow black bar behind the gill plate. It has large; shim...
Price: $19.99