Search Results in Cats - Cat Training at All Merchants (showing 1 to 10 of 27)
In-Ground Cat Fence
Price: $244.99
Prem Cat Fence Xtra Collar
from $89.95 - Offered by 2 merchants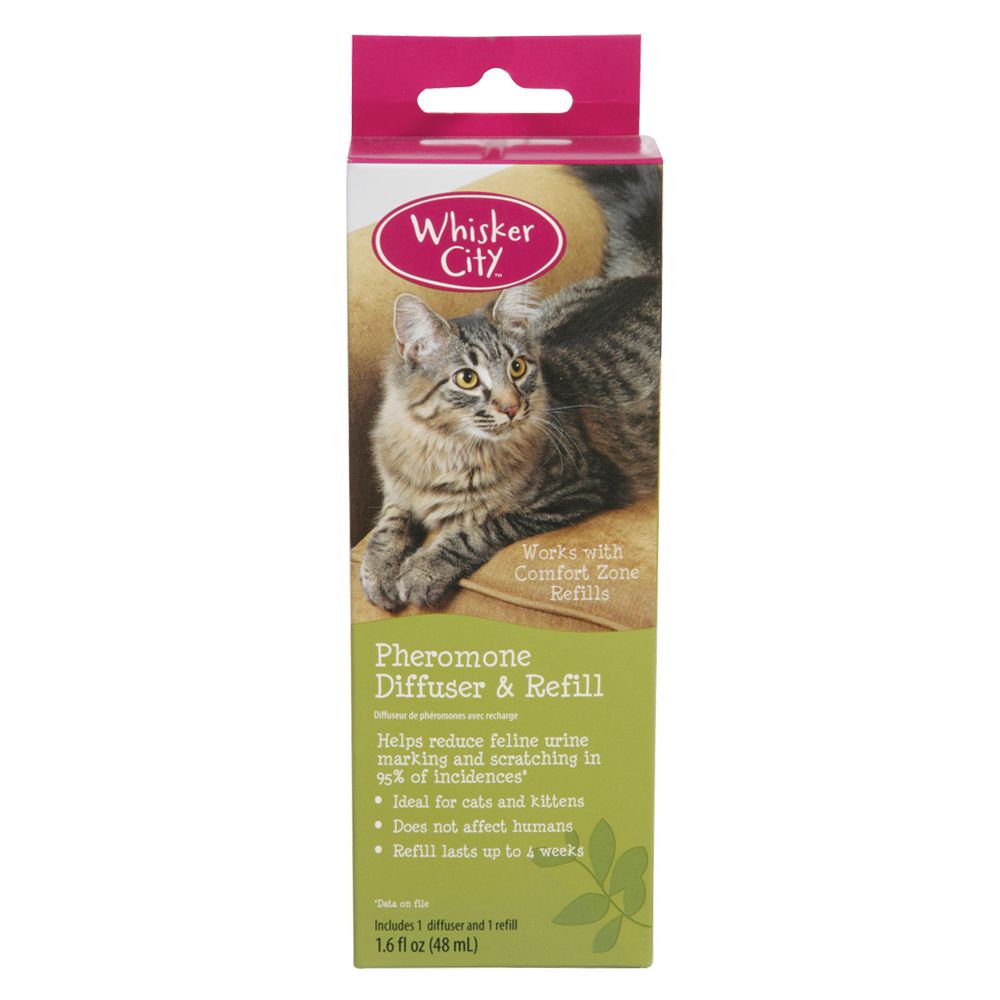 Prevent your cat from urine marking and scratching with Whisker City's Pheromone Diffuser & Refill. This diffuser mimics facial pheromones expelled by cats to reduce the chance of your cat marking, while making her feel at ease. Features: Refill lasts four weeks; Helps to reduce cat scratching and urine marking Intended For: Cats Includes: 1 Diffuser and Refill Use: Diffuser Total Weight: 1.6 fl oz Cautions: Use as directed. If ingested, seek medical attention immediately. Keep out of reach of
Price: $41.99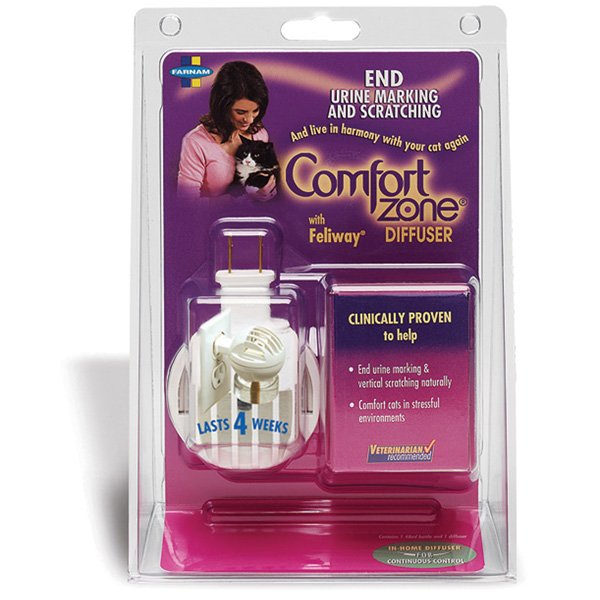 Comfort Zone Plug-in reduces or completely stops stress-related behavior in most cats, including: urine marking, vertical scratching, loss of appetite, reduced desire to play or interact and other stress-related behaviors -Farnam-
from $22.89 - Offered by 2 merchants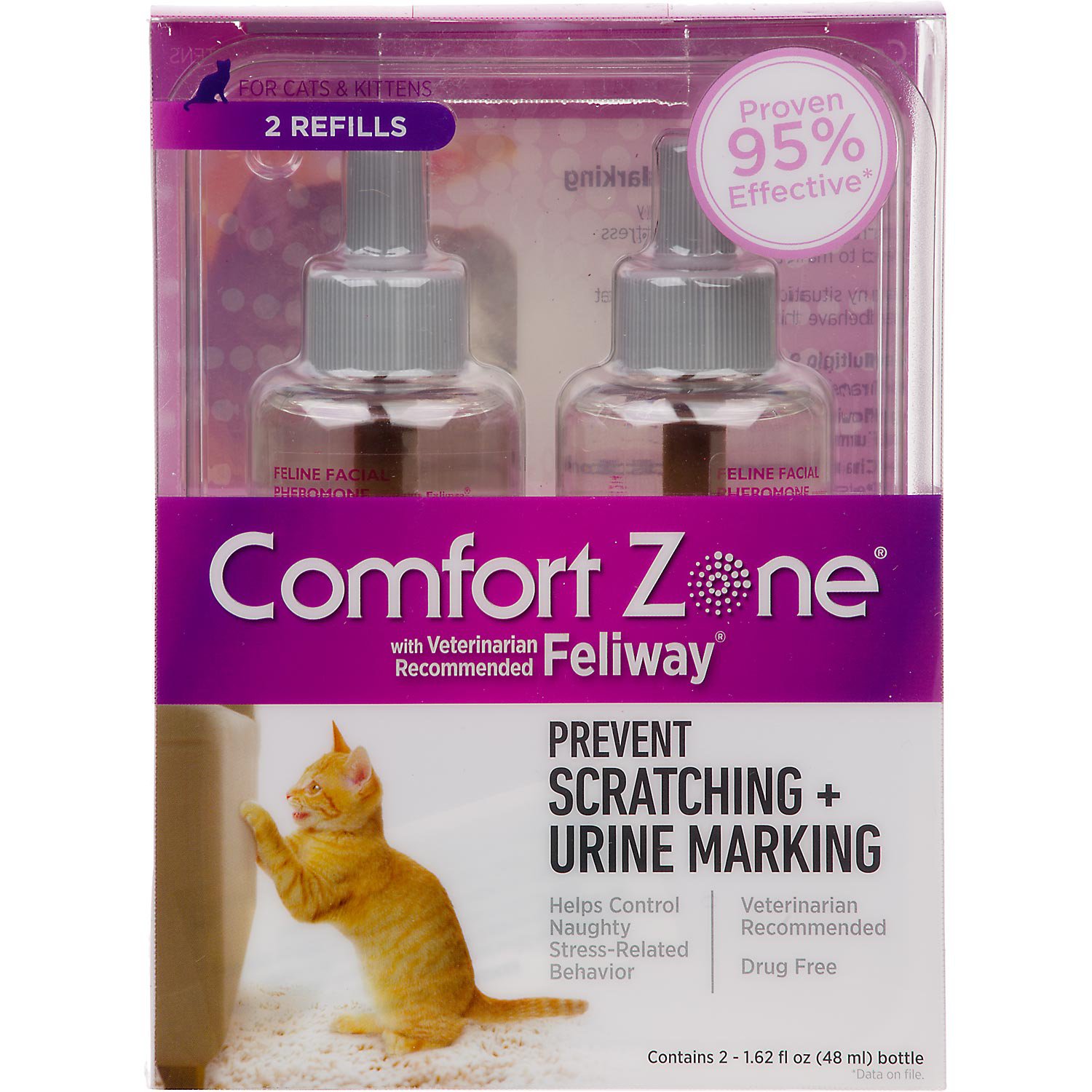 Comfort Zone Refill with Feliway for Cats - Available Online at PETCO.comRefill for Comfort Zone for Cats Feline Behavior Modification Plug-In.The secret to happy cats.You've seen ...
Price: $14.89 - On Sale!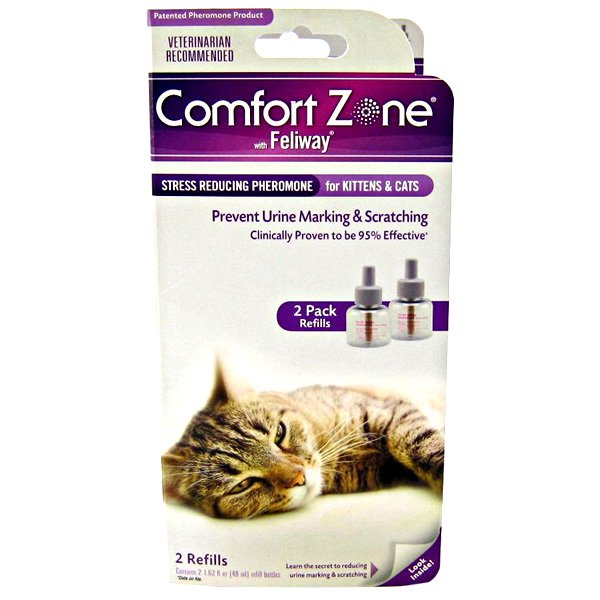 Stress reducing pheromone for kittens and cats. Prevent urine marking and scratching. 2 pack of refills for comfort zone diffuser.
Price: $29.51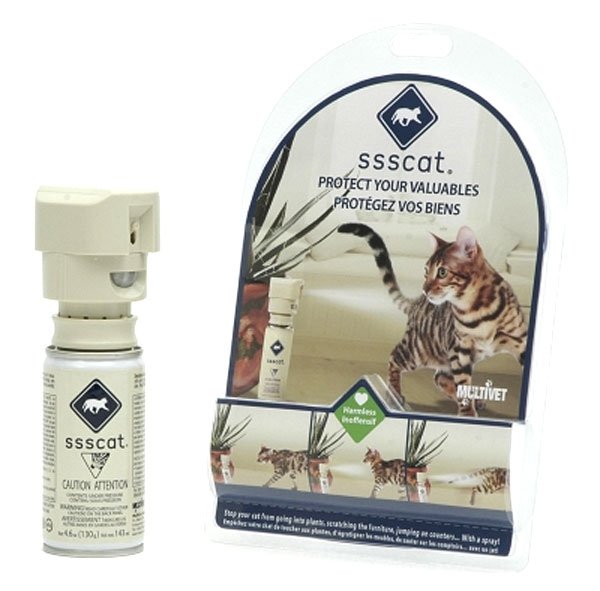 The SSSCAT cat training aid has two components: a patented motion detector device and a can of harmless, non-toxic spray. Each time your cat approaches the restricted area, the detector senses his movement and releases a brisk spray.
from $25.84 - Offered by 2 merchants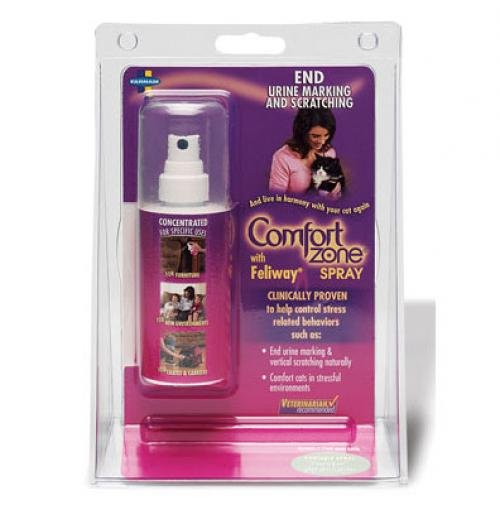 ENDS Urine Marking and Scratching Safely and Naturally. Feliway is an indoor area spray that mimics naturally occurring facial pheromones in order to control urine marking and scratching. Farnam 75 ml refill for Feliway Behavior Spray product.
from $16.89 - Offered by 2 merchants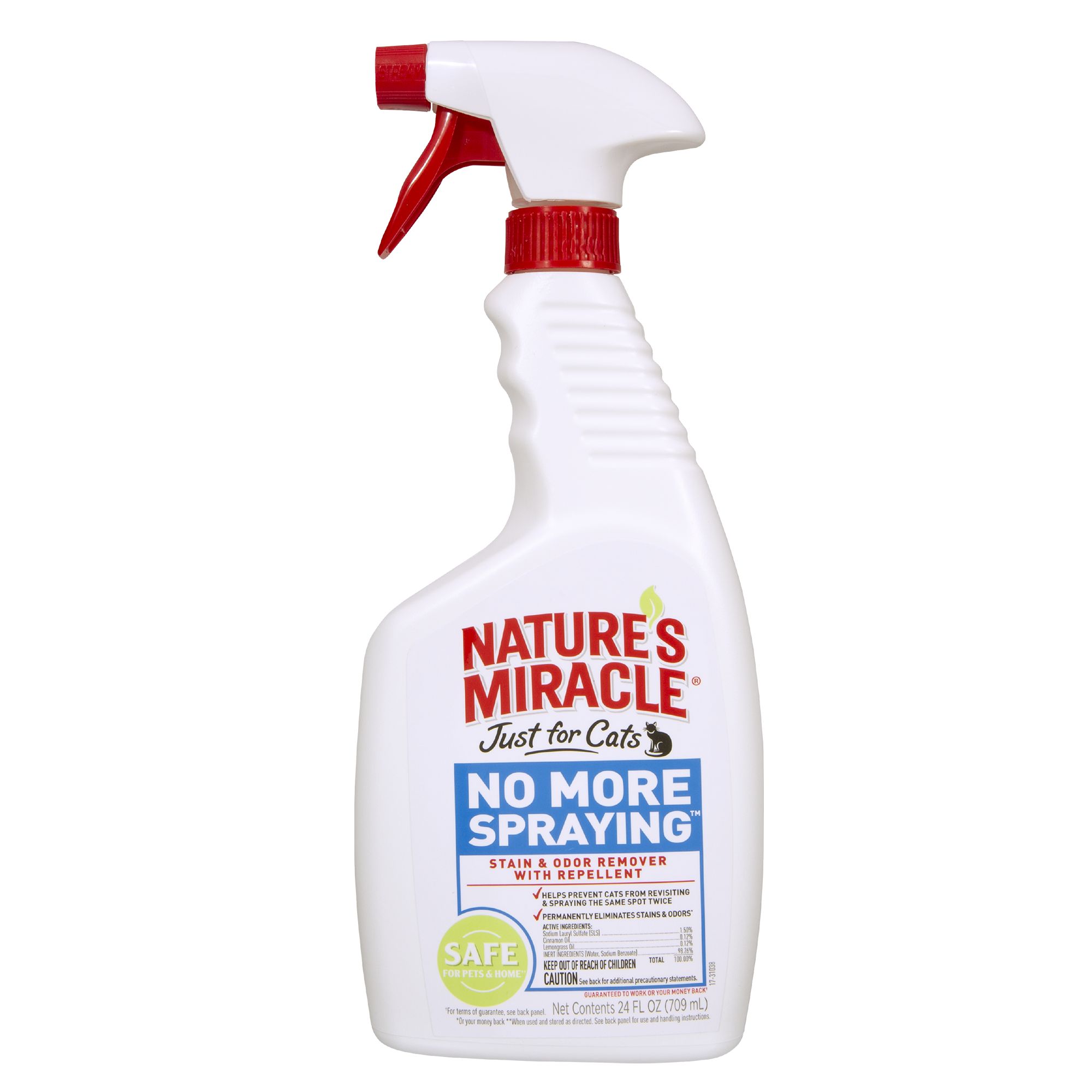 Keep your home fresh and clean with Nature's Miracle Just for Cats No More Spraying Stain & Odor Remover. The spray features lemongrass and cinnamon scents to keep your home smelling great and deter cats from spraying the same spots while eliminating foul odors and stains. Features: Ideal to use when trying to break cats of spraying habits Eliminates existing stains and odors to keep your home smelling fresh and clean Leaves behind a pleasing lemongrass and cinnamon scents Repels and prevents
Price: $19.99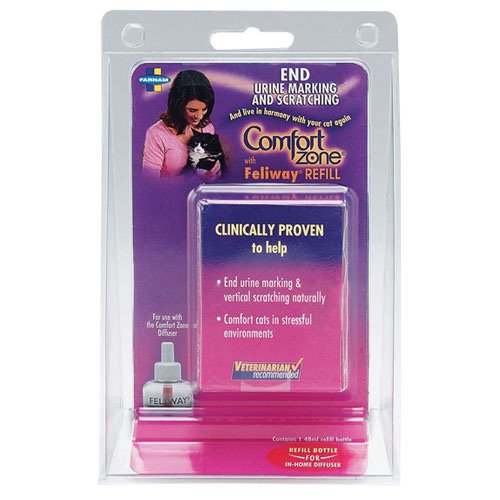 Reduces or completely stops stress-related behavior in most cats, including: urine marking, vertical scratching, loss of appetite, reduced desire to play or interact and other stress-related behaviors
from $14.89 - Offered by 2 merchants