Search Results in Aquariums - Aquarium Decor at All Merchants (showing 21 to 30 of 618)
The Blue Spot Jawfish (Opistognathus rosenblattii) is golden to grey in color and covered nose-to-tail with electric blue dots. This is a fairly rare species and is not ...
Price: $129.99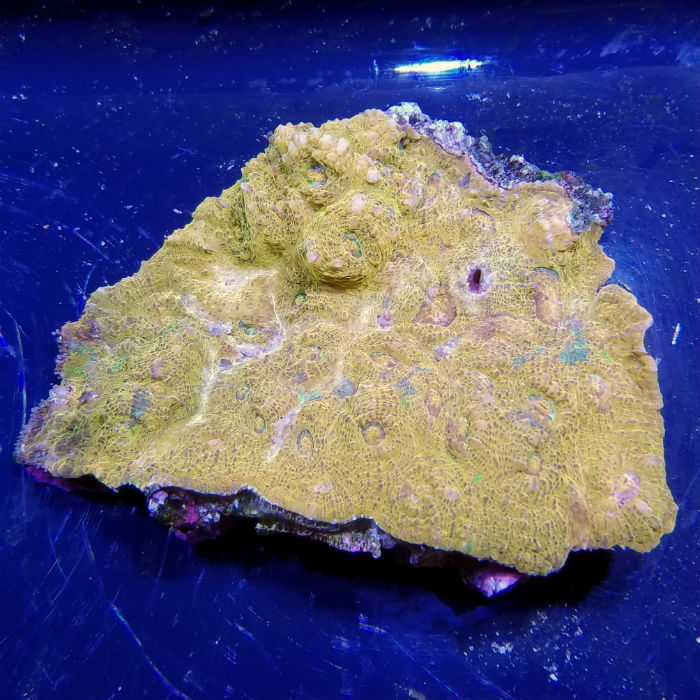 Echinophyllia is a colorful coral with a heavy tissue matter over its skeleton, and is easy to maintain in a home aquarium. It is a hardy species that will grow in almost any type ...
Price: $129.99
The Horsefoot Clam (Hippopus hippopus, also known as the Hippopus Clam) has much more muted coloring than most ornamental marine clams. It has a triangular, ridged shell...
Price: $99.99
The Yellow Devilfish (Assessor flavissimums, also known as the Yellow Assessor) is a bright yellow fish with faintly greenish face, and one pale orange stripe across the ...
Price: $79.99
The Red Knobbed Starfish Protoreaster lincki is a large starfish for community aquariums. It is a scavenger and carnivore, and is generally not safe for reef aquariums as it may ea...
Price: $69.99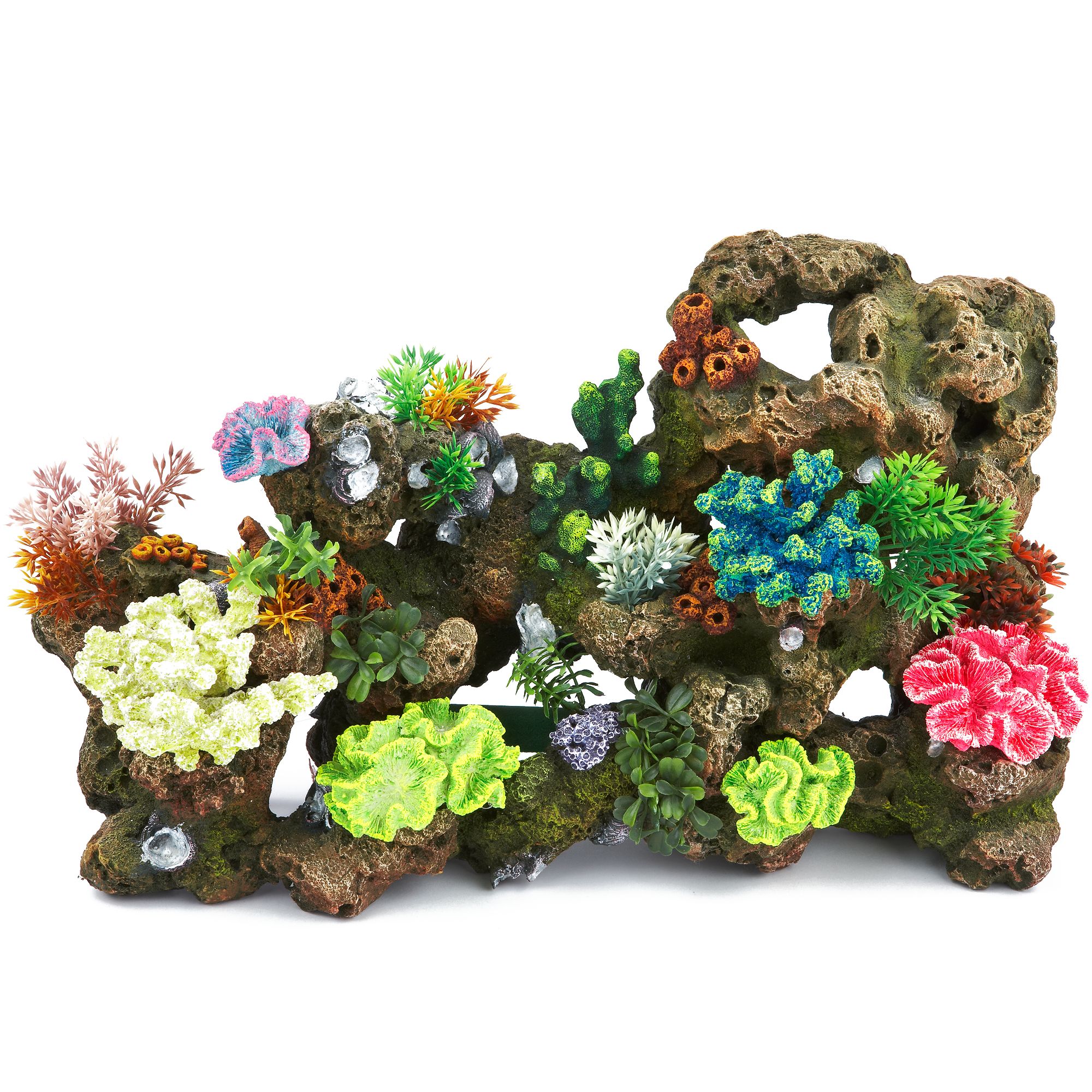 This Top Fin Stone and Coral Bubbler Aquarium Ornament is colorful and natural feeling, and features the look of coral encrusted with colorful plants and shells. This ornament also serves as a hideaway for your fish, and features specially placed holes that provide a dramatic look when used with the air stone. Only at PetSmart. Features: Colorful and natural feeling; Intended for use in freshwater tanks only Includes: 1 Ornament Intended For: Aquariums Color: Multiple colors Size: 7.28 in L x
Price: $49.99 - On Sale!
The Blue Devilfish (Assessor macneilli, also known as the Blue Assessor) is dark blue all over and has a forked tail.
Assessors are perfect for smaller peac...
Price: $64.99
The Orange Toadfish is an interesting bottom-dwelling predator for a large aggressive aquarium. They have a flattened body with a very large mouth and are often light to dark orang...
Price: $62.99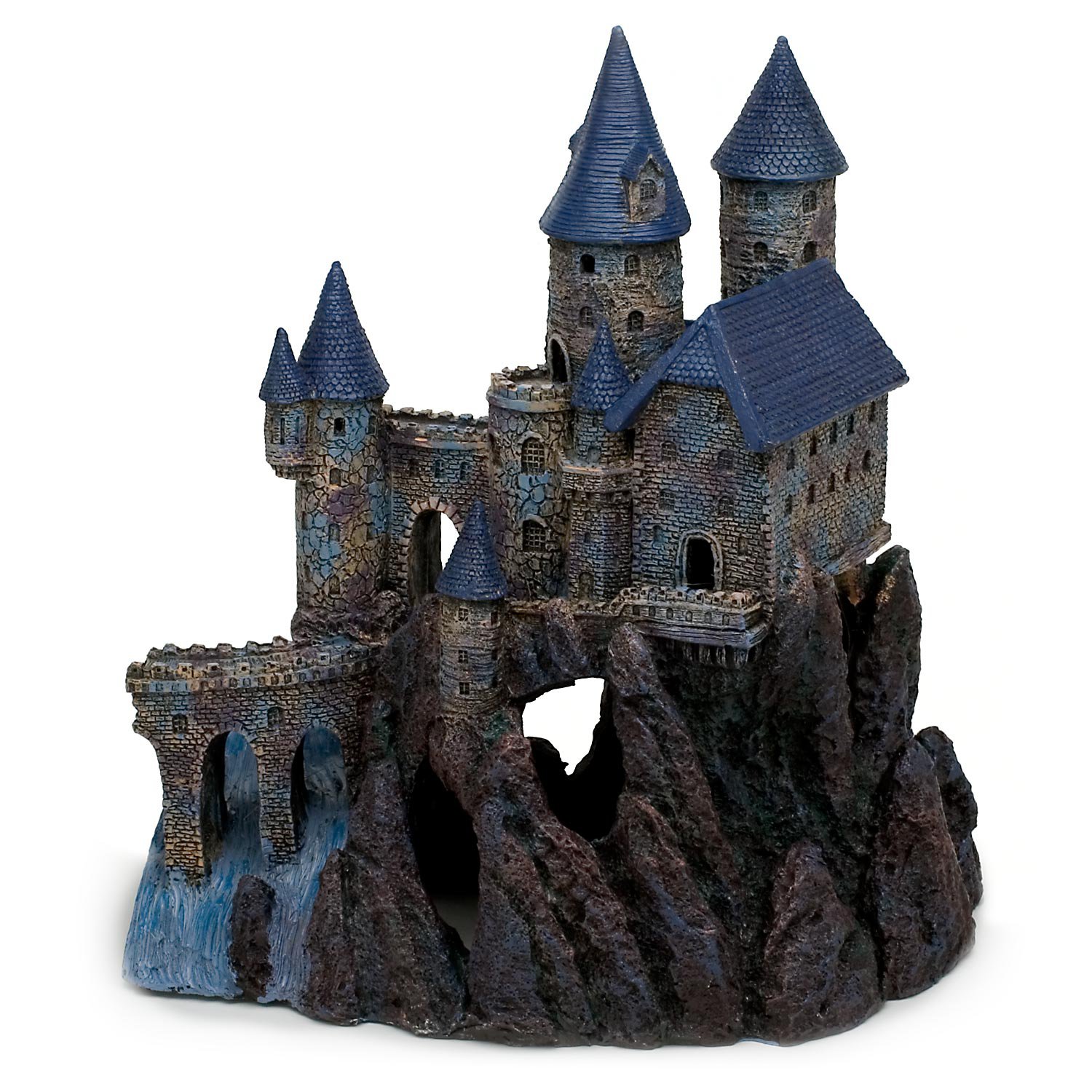 Precision crafted, super detailed castle includes several holes for fish to swim through and fits perfectly with both the North and South pieces. Non-toxic, made of fish-safe mater...
Price: $59.99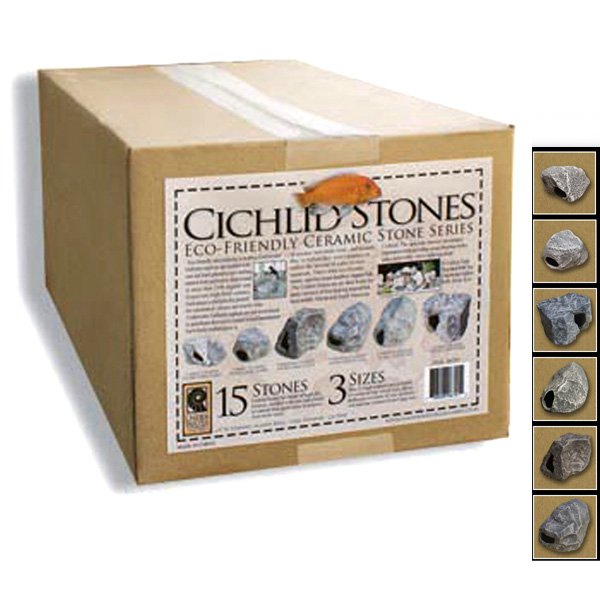 This 15 pack kit is made up of an assortment of all of our cichlid stone caves. Two small #6311, three small #6301, three medium #6221, three medium #6201, two medium #6211 and two large #6401.
Price: $59.46