Products by Farm Innovators
Search Results (showing 1 to 10 of 22)
Ensure safety with outdoor electrical cord hookups with the Cord Connect. This easy-to-use device features a simple twist lock design which forms a watertight seal where the electr...
Price: $9.99
The TC-3 Thermo Cube is a device that senses the temperature and automatically turns on your heating device. When the Thermo Cube senses a temperature of 35 degrees or less, it wil...
Price: $14.99
This is a de-icer for shallow bird baths. Features include: has a unique pattern on heavy aluminum foil, safe in all bird baths, has a 9" power cord, easy to install-needs no clamp...
from $15.99 - Offered by 2 merchants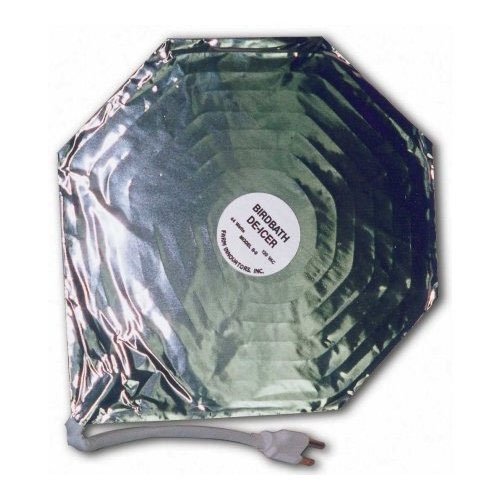 Uniquely constructed pattern heater on thermal aluminum foil. Easily affordable low watt, shallow bird bath deicer. Fully grounded with three-prong supply cord. Model B-9. 44 watts. Safe for Plastic Baths.
from $15.99 - Offered by 2 merchants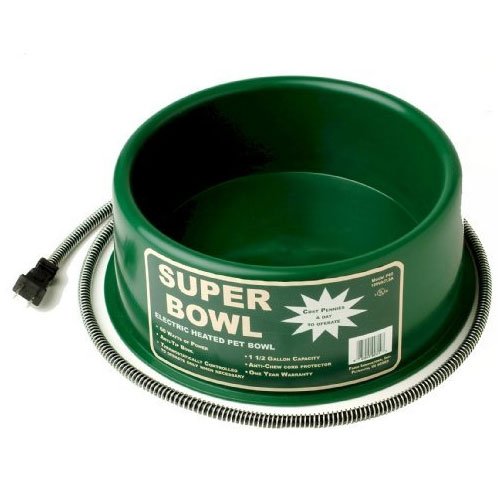 60 Watt, thermostatically controlled to operate only when necessary.  Keeps water from freezing. Anti-chew cord protector. 1 1/2 gallon Capacity. Cord is approximately 6 feet long
Price: $20.14
The Heated Pet Bowl is a small, anti-tip, electric water bowl that only costs pennies a day to operate. The bowl uses only 25 watts of power and is thermostatically controlled to o...
Price: $22.99
Keep your small pet's water from freezing outdoors during the cold months. Great for outdoor rabbit pens, easy-fill bottle can be topped off without removing it from the cage.
Price: $24.99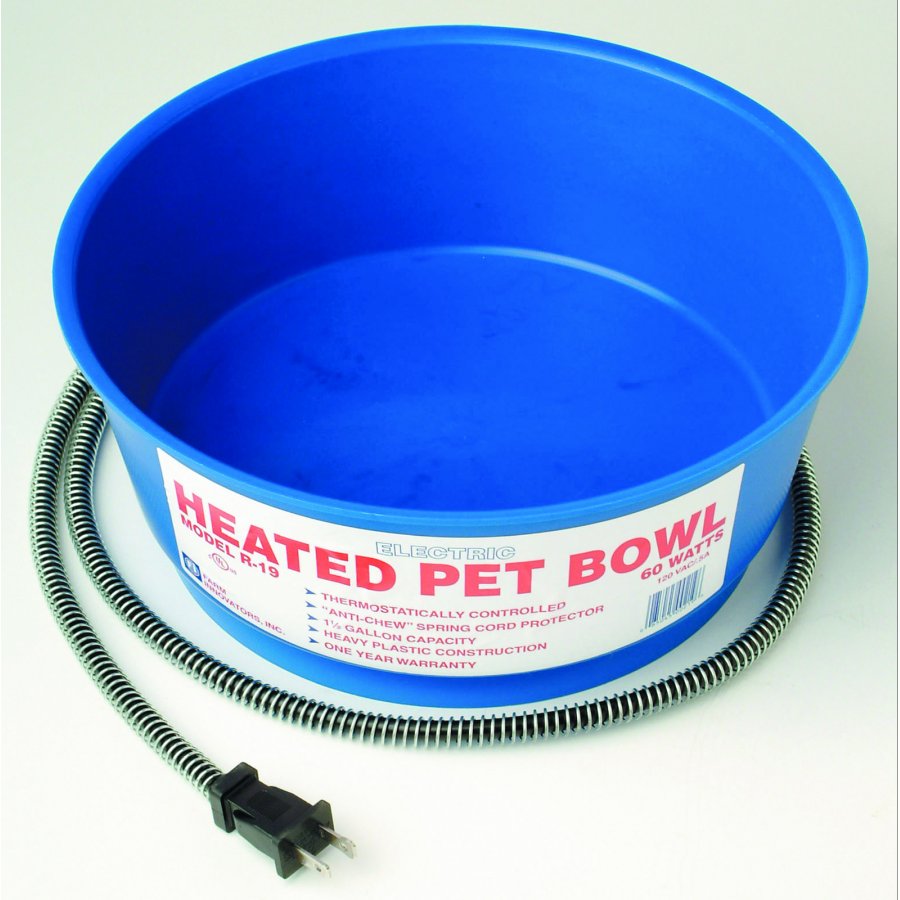 60 Watts Heated Pet Bowl.  Heavy plastic construction, will not rust or deteriorate after years of service  Unique heating element is sealed inside the unit for safety and durability. Economical to operate, Automatic thermostat, unit runs only when nec
Price: $27.65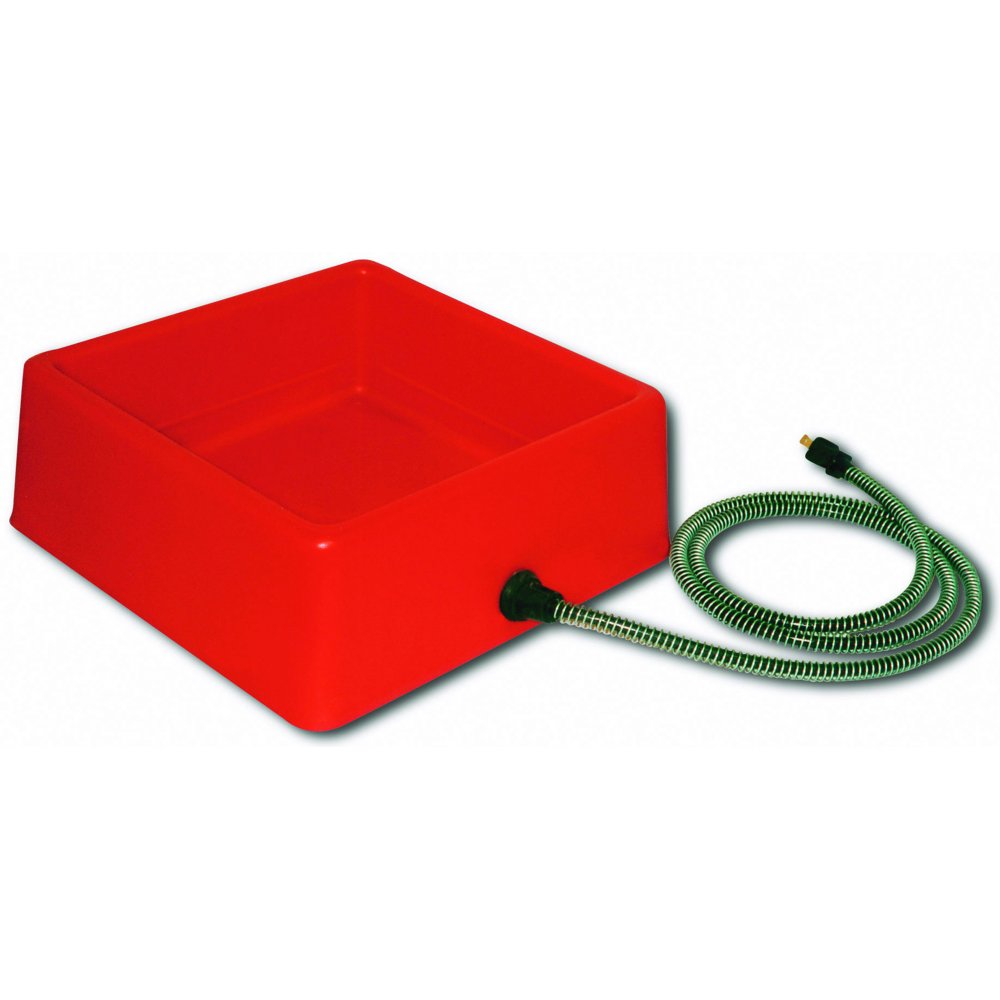 Square Thermostatically Controlled heated pet bowl designed to operate only when necessary. 60 watts of power. Anti-Chew Cord Protector. Constructed of heavy plastic and will not rust or deteriorate.
Price: $28.95
This is a state-of-the-art electric bird bath de-icer. It will keep your outdoor bird-bath from icing over and allow your friendly wild bird friends to have a drink.
Feat...
from $36.99 - Offered by 2 merchants