Search Results in All Categories at All Merchants - Sale Items (showing 71 to 80 of 33888)
Julie Goodnight PEAK Performance wool saddle pads from Circle Y. The Round Skirt Shape fits the Circle Y 1750_ 1760_ and 1765 saddles_ but is perfect for any rider looking for a contoured saddle pad. Made from genuine wool felt- the preferred material for pads. Naturally absorbs shock and wicks away moisture keeping your horse cool and comfortable. 3/4inch thick with wear leathers for durability. Black wool with choice of wear leathers to match your saddle. Pad depth measurement front 15inch; rear 13inch. Wear leather length 14inch. Pad Length choice- 30inch; 32inch.
Price: $272.00 - On Sale!
Coolback is without exception the finest 100% polyester fleece. It is made with a dense concentration of resilient polyester fiber that is closely sheared to provide maximum cushioning with little or no matting or slipping. It is excellent for heavy riding and offerst the best protection_ durability and easy care. Just machine wash your Coolback saddle pad which is used for heavy riding. It performs better the more it is washed!
Price: $80.91 - On Sale!
These versatile_ innovative pads are made by Cavallo for Toklat. They're made with Cavallo's Total Comfort System. Side one is made of soft Merino wool; side two is a sock-absorbing_ closed cell_ high density foam. The foam remains thin to provide more room for your horse to move freely_ as well as cushion and support for the muscular system where reflex centers lie. In between the layers is a slow-release_ open cell memory foam. This Tri-Density Solution absorbs shock and concussion from both the horse and the rider_ saving both of your backs. The pad is aerated to keep your horse cool. Because of the foam construction of this pad_ it can help a well-fitting saddle fit like a glove_ contracting at pressure points and filling in gaps.~@~@Reversible so your horse can choose which he likes best. ~@~@These saddle pads are built to fit Tucker saddles_ but will fit under traditional western saddles as well.
Price: $178.50 - On Sale!
Looking for the perfect saddle pad? Rest easy with Tucker's Toklat Non-Slip Trail Pad. It's specially designed for Tucker saddles_ but fits most square skirt saddle. It has a non-slip mesh bottom that breathes and cleans easily. The closely-sheared fleece top will hold your saddle in place and the polyester filler will cushion your horse's back. The nylon edges and wear leathers add durability. All you need to do to clean this saddle pad is throw it in the washer and hang dry. ~@~@Toklat is a saddle pad manufacturer with over 25 years of experience. They put quality material and workmanship into each pad and blanket for dependable durability_ performance_ and a great look.
Price: $66.60 - On Sale!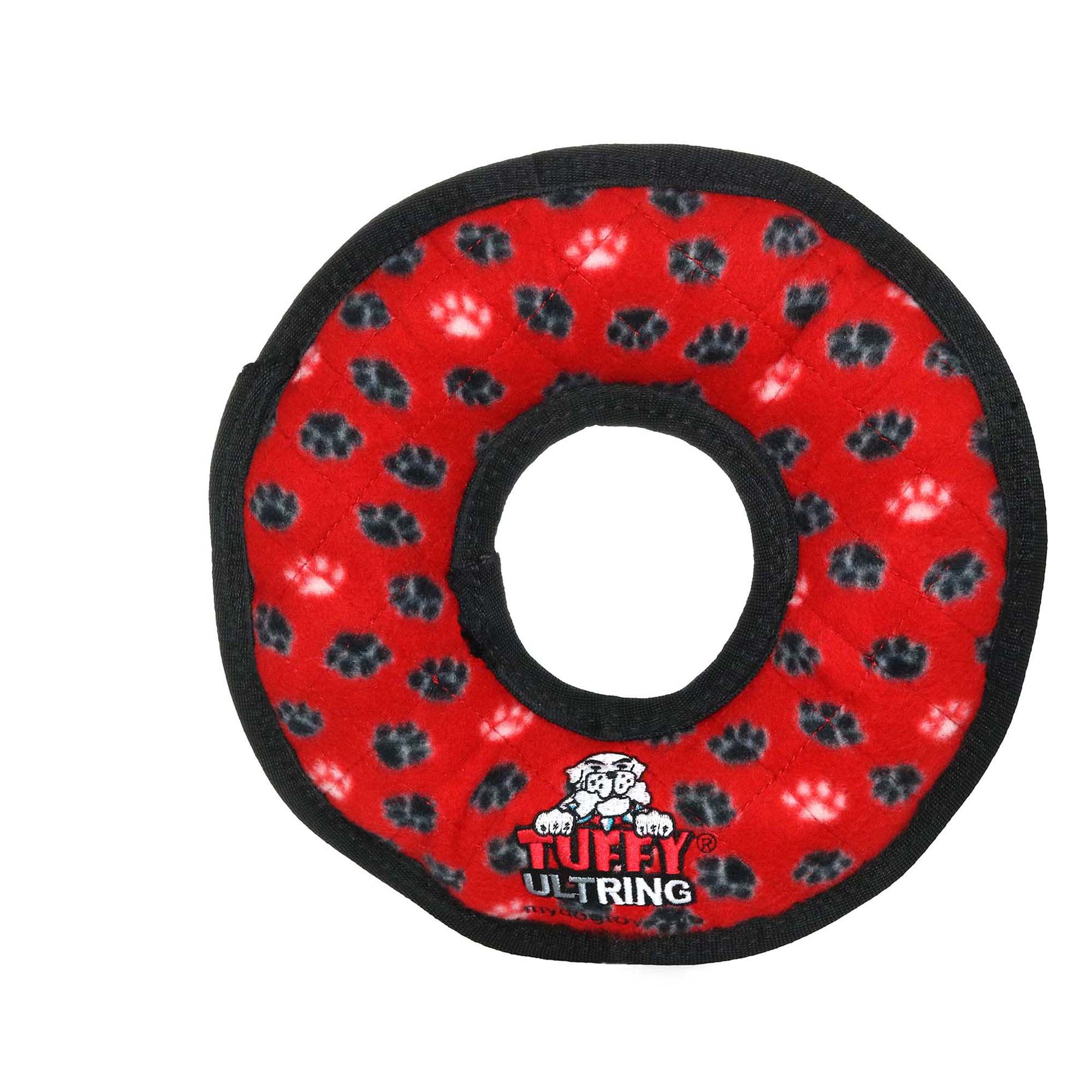 10.5"; diameter ring contains three squeakers and can be used alone or interactively with dogs and humans as a Frisbee or a tug toy. Its also great for flyball training as the soft...
Price: $16.09 - On Sale!
This pad delivers exceptional quality with its two-piece_ hand sewn construction_ and rigging cut-outs. The pad is uniquely constructed to contour along the horse's spine_ delivering exceptional fit and reducing slipping and saddle roll. The 3/4inch compressed wool felt has the ability to draw sweat from the horse_ transferring heat and disappating the moisture on your horse's back. All pads come with standard leather brindle.
Price: $176.00 - On Sale!
Blue Buffalo Healthy Aging Chicken & Brown Rice Senior Cat Food, 3 lbs...
from $10.99 - Offered by 2 merchants
These pads are made in a variety of of southwest aztec and solid tops with maize fleece bottoms. Each has a one inch absorbent felt filler and contrasting leather wear leathers. 32 x 32
Price: $71.95 - On Sale!
Your saddle pad should do more than just provide a spot for your saddle. Your horse depends on it to reduce friction from the saddle and equalize the pressure points from your equipment. If your saddle pad fails in these tasks_ it means an uncomfortable_ irritable horse and a frustrating ride. ~@~@This Impact Gel Pad ensures your horse the most comfortable ride possible. The layers of gel within the pad reduce the energy transferred from the tree of the saddle to the horse's back. The ultra-light_ high-impact reduction system adds high performance to the base layer by reducing inconsistencies in the fit of your equipment. This unique reduction system fills in the space between the saddle and the horse's spine providing unsurpassed shock absorbing ability and equalizing pressure points. The ultimate result is improved comfort for the horse and more control for the rider. The Woven Impact-Gel pad measures 34inch by 32inch and is made with 100% wool fleece backing for additional comfort. Choose from four stylish designs.
Price: $209.75 - On Sale!
This high tech pad comes with beautiful aztec tops_ bound edges and leather wear leathers. The non-slip bottom is anti-bacterial_ breathable and allows air and moisture to pass_ absorbs shock and is easy to clean. It not only gives comfort to the horse_ but to the rider as well. 32inch X 32inch Available colors are shown below.
Price: $89.95 - On Sale!