Search Results (showing 1 to 5 of 5)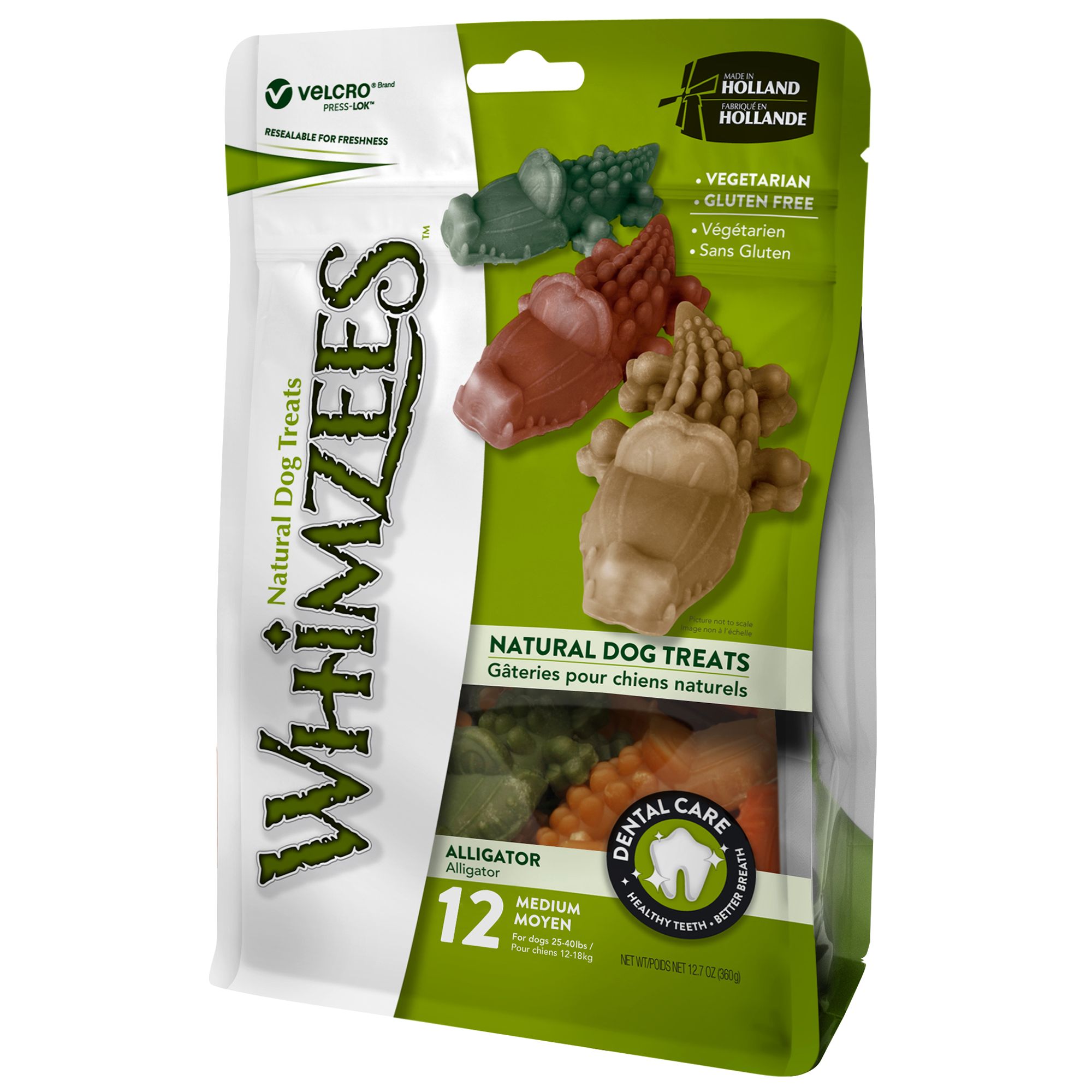 The special alligator shape of the treats in this WHIMZEES Alligator Small Value Bag is for more than just fun. This special shape also helps these treats to remove plaque and tartar from the teeth and gums, resulting in better oral health. Serve your dog these delicious and healthy treats, which are made the right way with limited vegetable-based ingredients. Features: Helps remove plaque and tartar; Gluten Free Food Type: Treat Food Consistency: Chew Life Stage: Adults 9 months and older
Price: $17.97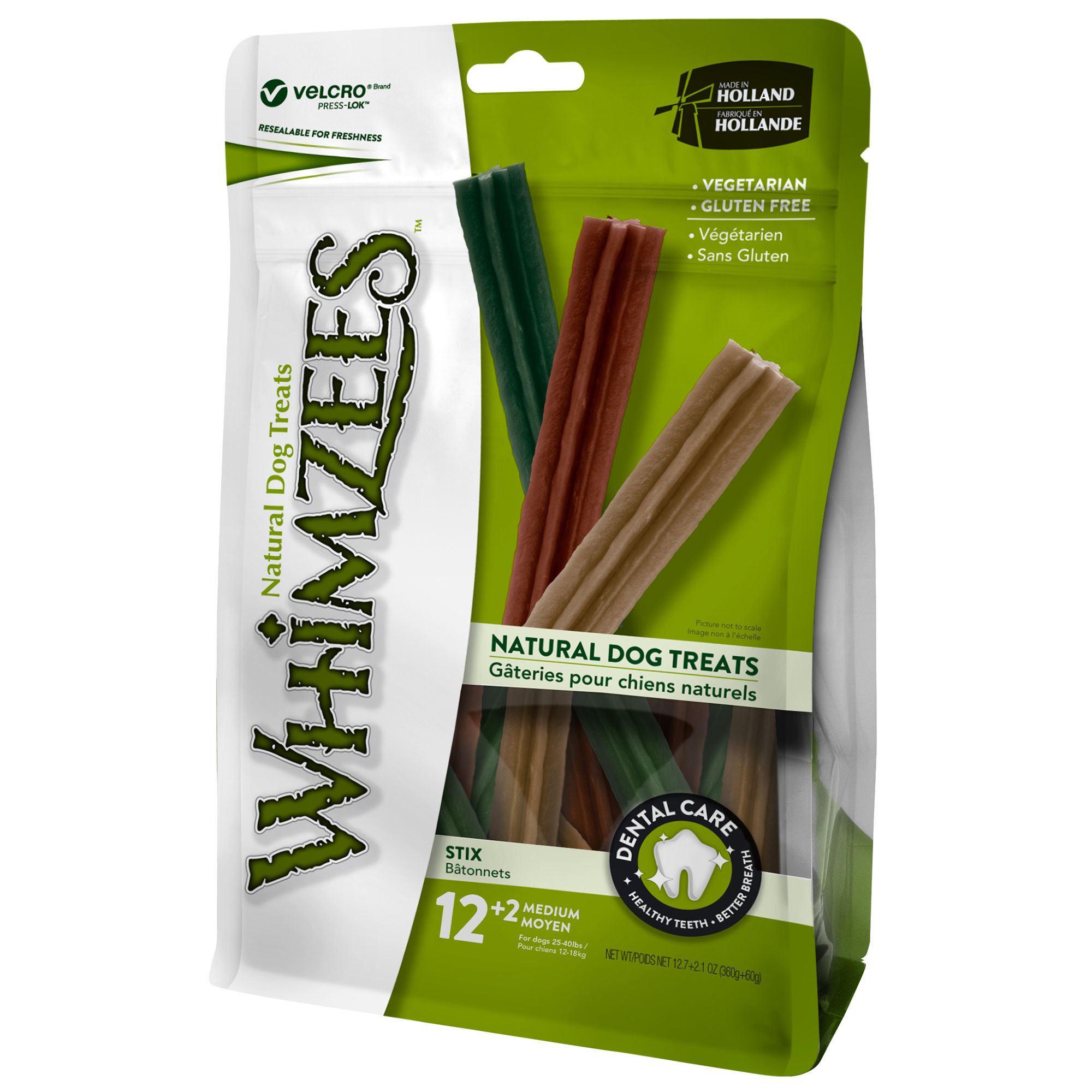 This WHIMZEES Stix Value bag contains chew treats that go beyond great taste and actually help to keep teeth clean. These specially-shaped chews help to remove plaque and tartar, leaving your dog's teeth and gums healthier. Made from limited vegetable-based ingredients, these healthy chews are good for the whole body as well. Features: Helps remove plaque and tartar; Gluten Free Food Type: Treat Food Consistency: Chew Life Stage: Adults 9 months and older Flavor: Vegetable Primary Ingredient
from $10.99 - Offered by 2 merchants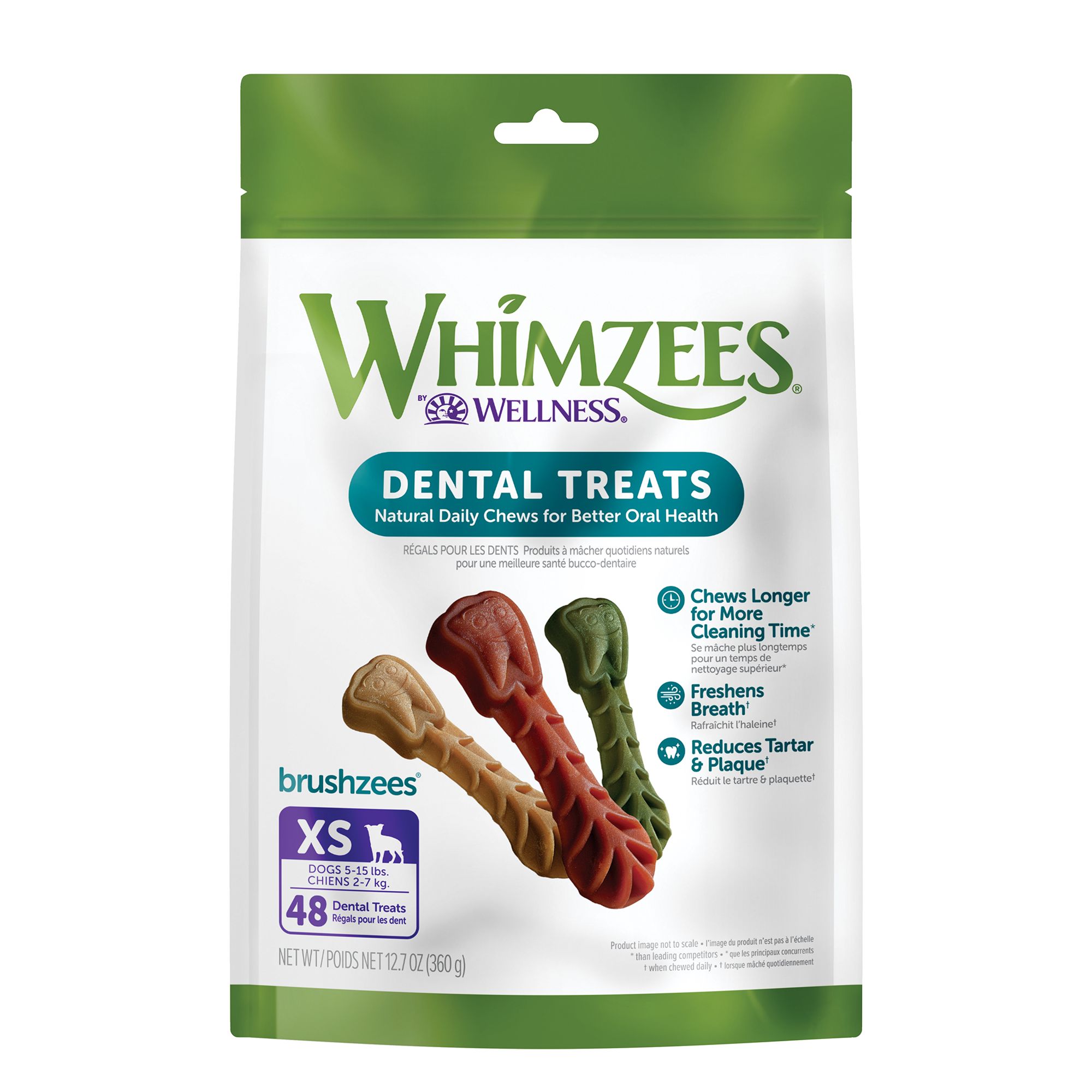 Support your dog's dental health by giving him these WHIMZEES Toothbrush Dental Chew Dog Treats, which help keep your 4-legged friend's teeth clean and strong and feature a vegetable flavor for a great taste. Features: Promotes dental health in 5- to 15-lb. dogs that are 9 months and older; vegetable flavor offers a natural taste Food Type: Dog Treats Food Consistency: Dental Chews Life Stage: 9 Months and Up Flavor: Vegetable Primary Ingredient: Potato Starch Package Weight: 13.8 oz.
from $11.99 - Offered by 2 merchants
Whimzees Toothbrush Natural Dog Treats taste great while promoting great dental health in your dog! These vegetable-based and gluten-free treats are shaped like a toothbrush for good reason: they help to keep teeth plaque and tartar free! Features: WHIMZEES Natural Dog Treats are a low fat & great tasting chew that dogs love! The special shapes help remove plaque and tartar as they chew! Made using limited, vegetable-based ingredients, WHIMZEES are a gluten-free and healthy treat. Food Type
from $10.99 - Offered by 3 merchants
Freshen your dogs breath with WHIMZEES Dental Chews. These alligator toothbrush shaped treats are completely edible digestible. These vegetarian treats freshen your dogs breath and...
Price: $29.99