Search Results (showing 1 to 10 of 15)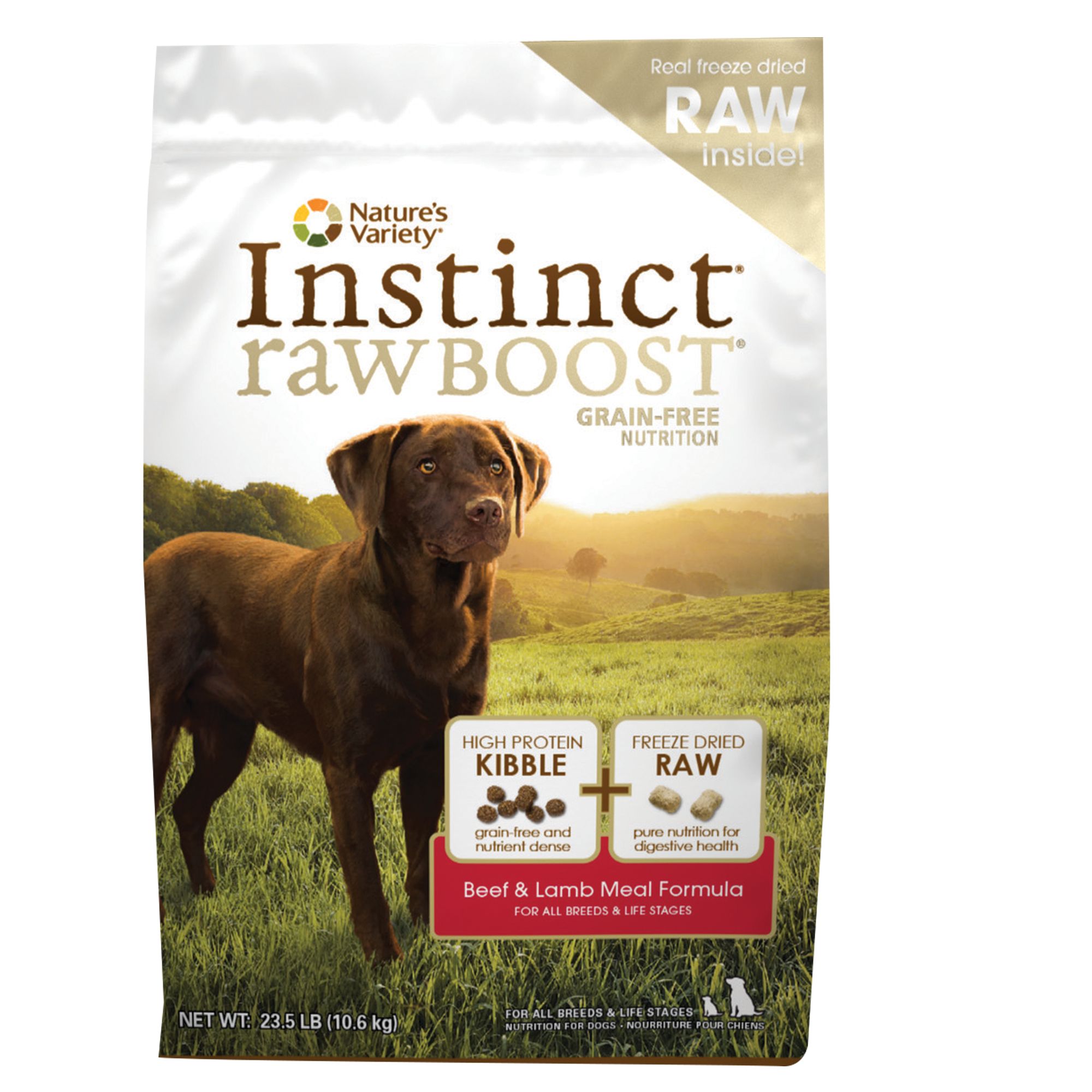 Provide your dog with the benefits of eating raw with Nature's Variety Raw Boost Beef & Lamb Meal Formula Dry Food for Dogs. This delicious dry food combines high protein kibble and freeze dried raw pieces for a delicious and nutritious meal for your pup every time. Features: High protein kibble + freeze dried raw pieces Kibble provides grain-free and nutrient dense nutrition Freeze dried raw pieces provide pure nutrition for digestive health Healthy Omega 3 and Omega 6 fatty acids for skin and
Price: $79.28 - On Sale!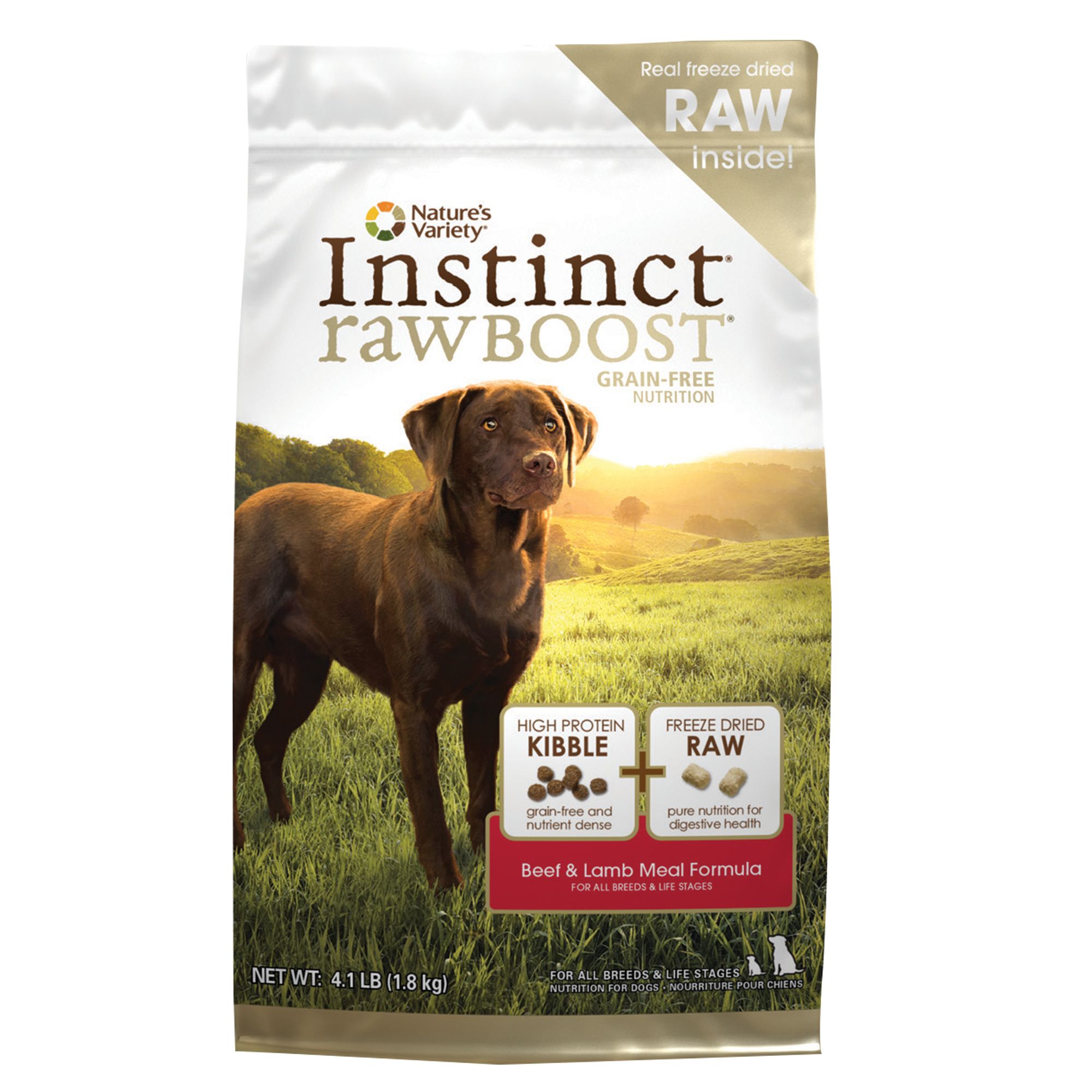 Provide your dog with the benefits of eating raw with Nature's Variety Raw Boost Beef & Lamb Meal Formula Dry Food for Dogs. This delicious dry food combines high protein kibble and freeze dried raw pieces for a delicious and nutritious meal for your pup every time. Features: High protein kibble + freeze dried raw pieces Kibble provides grain-free and nutrient dense nutrition Freeze dried raw pieces provide pure nutrition for digestive health Healthy Omega 3 and Omega 6 fatty acids for skin and
Price: $22.12 - On Sale!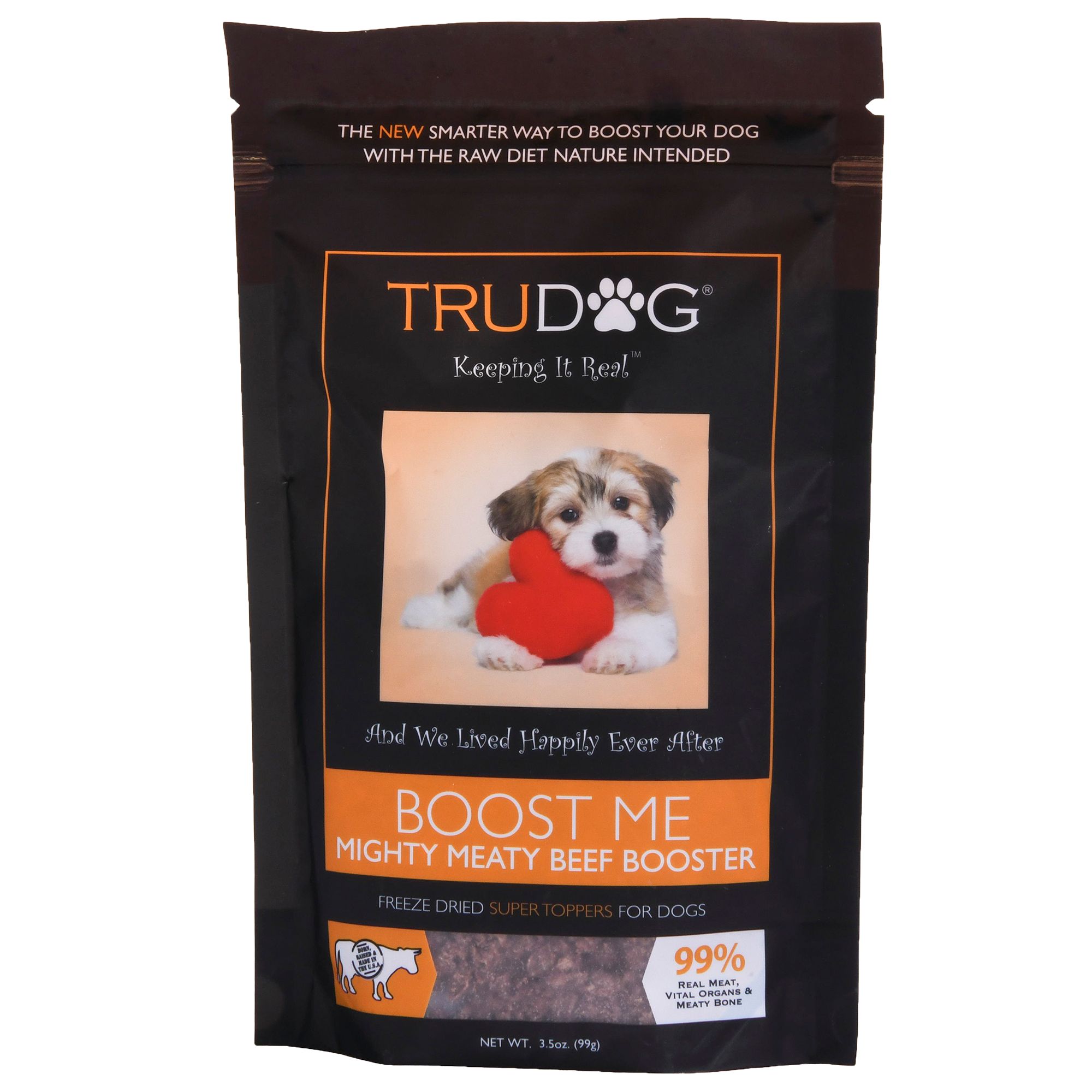 TruDog Boost Me Mighty Meaty Beef Meal Enhancer/Topper is a great way to take your dog's food to a new and exciting level. This delicious enhancer boosts the nutritional value of your dog's current food or may be served as a complete meal, and is a great and delicious way to transition him to freeze dried raw food. Features: Freeze dried May be served as a meal enhancer or as a complete meal Excellent for ill or older dogs or finicky eaters Excellent way to transition to freeze dried raw food
Price: $14.99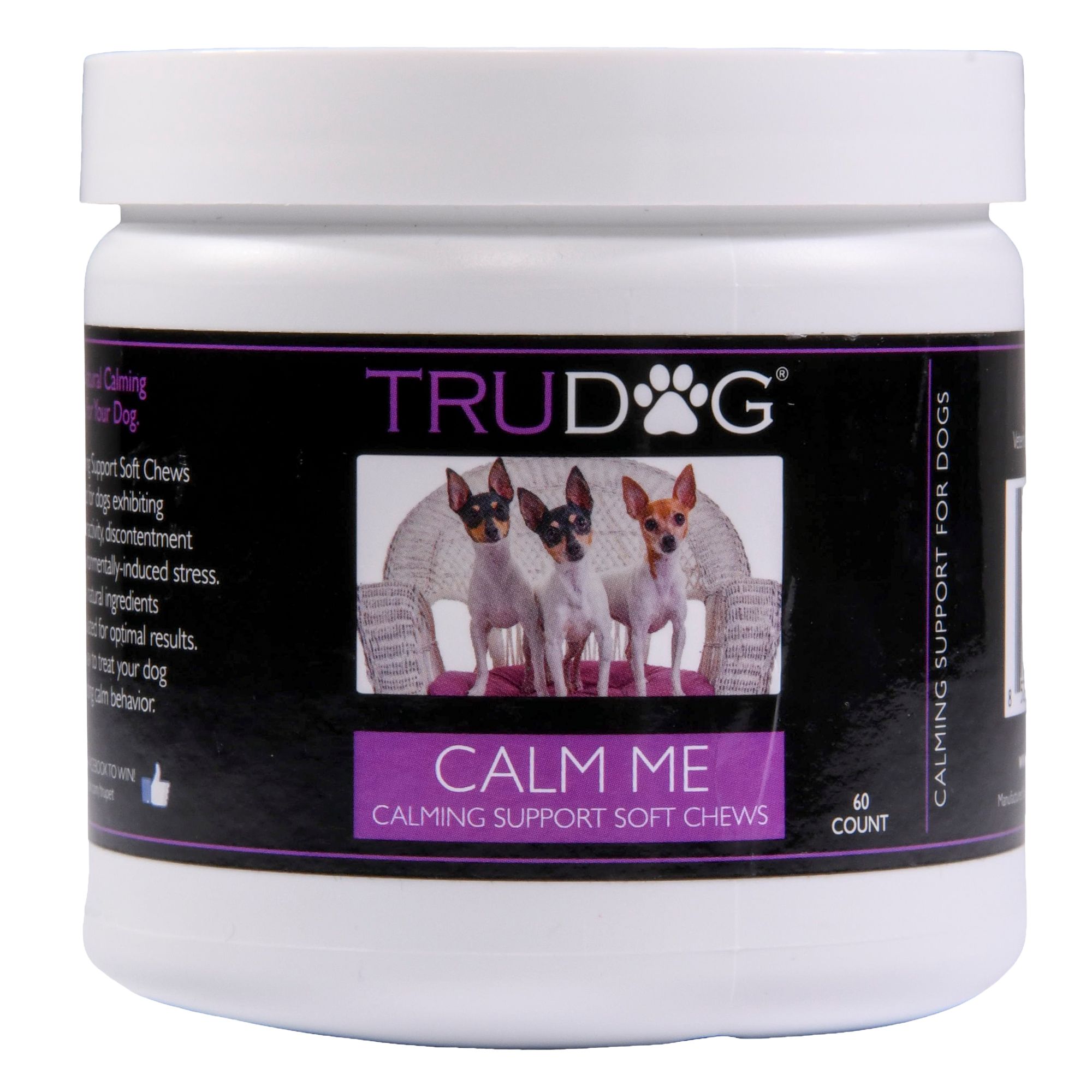 Make normally stressful situations for your dog easier with the help of TruDog Calm Me Calming Support Soft Chew Supplement. This amazing supplement keeps dogs calm and relaxed, eliminating destructive behaviors associated with stress and allowing your canine friend to rest easy. Features: Use for separation anxiety, travel or stressful situations like thunderstorms or fireworks Helps to keep dogs natural calm and relaxed May assist in stopping destructive behavior Helps to alleviate motion
Price: $23.49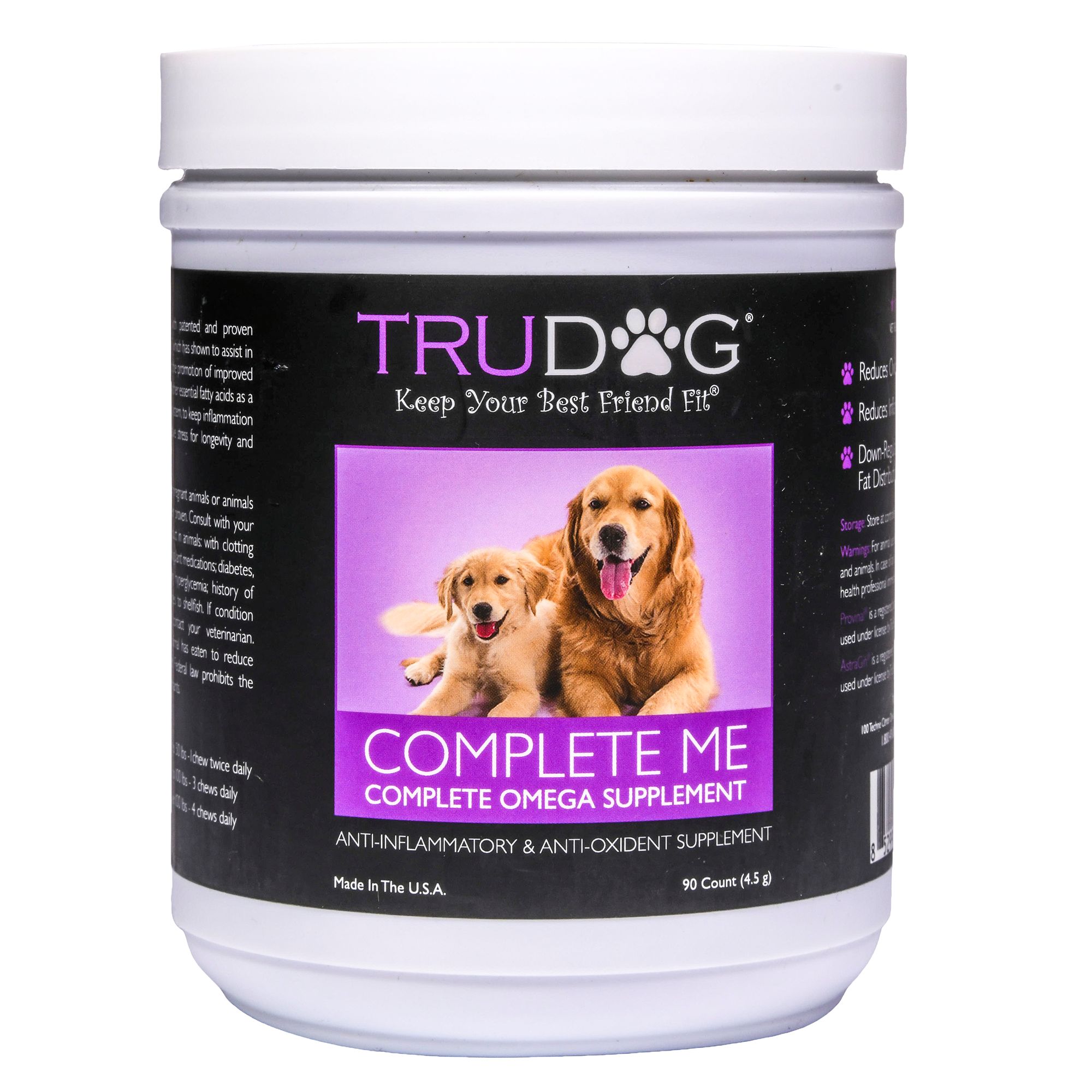 TruDog Complete Me Omega Soft Chew Supplements will help your dog to thrive inside and out. This chewable supplement is an all-in-one solution featuring multi-vitamins and antioxidants as well as Provinal purified Omega 7 oil. Benefits include reduced inflammation, healthy skin and coat and better health overall. Features: Contains multi-vitamins and antioxidant Supports healthy skin and coat and reduces inflammation Provinal purified Omega 7 oil Food Type: Supplement Food Consistency: Soft
Price: $59.99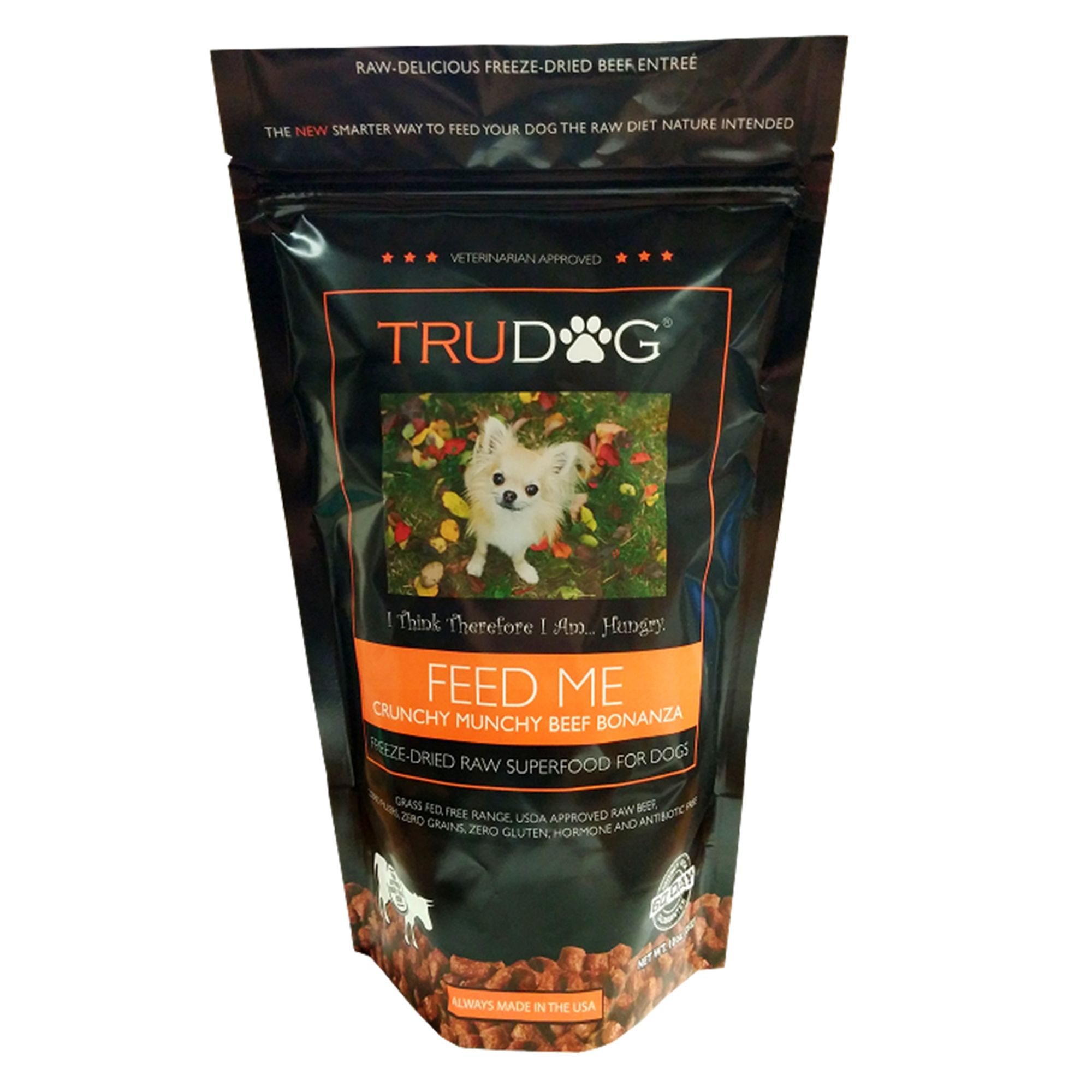 TruDog Feed Me Crunchy Munchy Beef Bonanza is the new smarter way to feed your dog the raw diet nature intended. This delectable diet is composed of only the finest ingredients, deriving its protein from grass-fed, free-range cattle. The raw beef tripe, lung, ground bone, blood, and other organs are USDA approved and have been fortified with a natural Omega fatty acid blend. The veterinarian approved, freeze-dried raw superfood is bursting with raw-delicious beef flavor. Toss one to your pet
Price: $21.49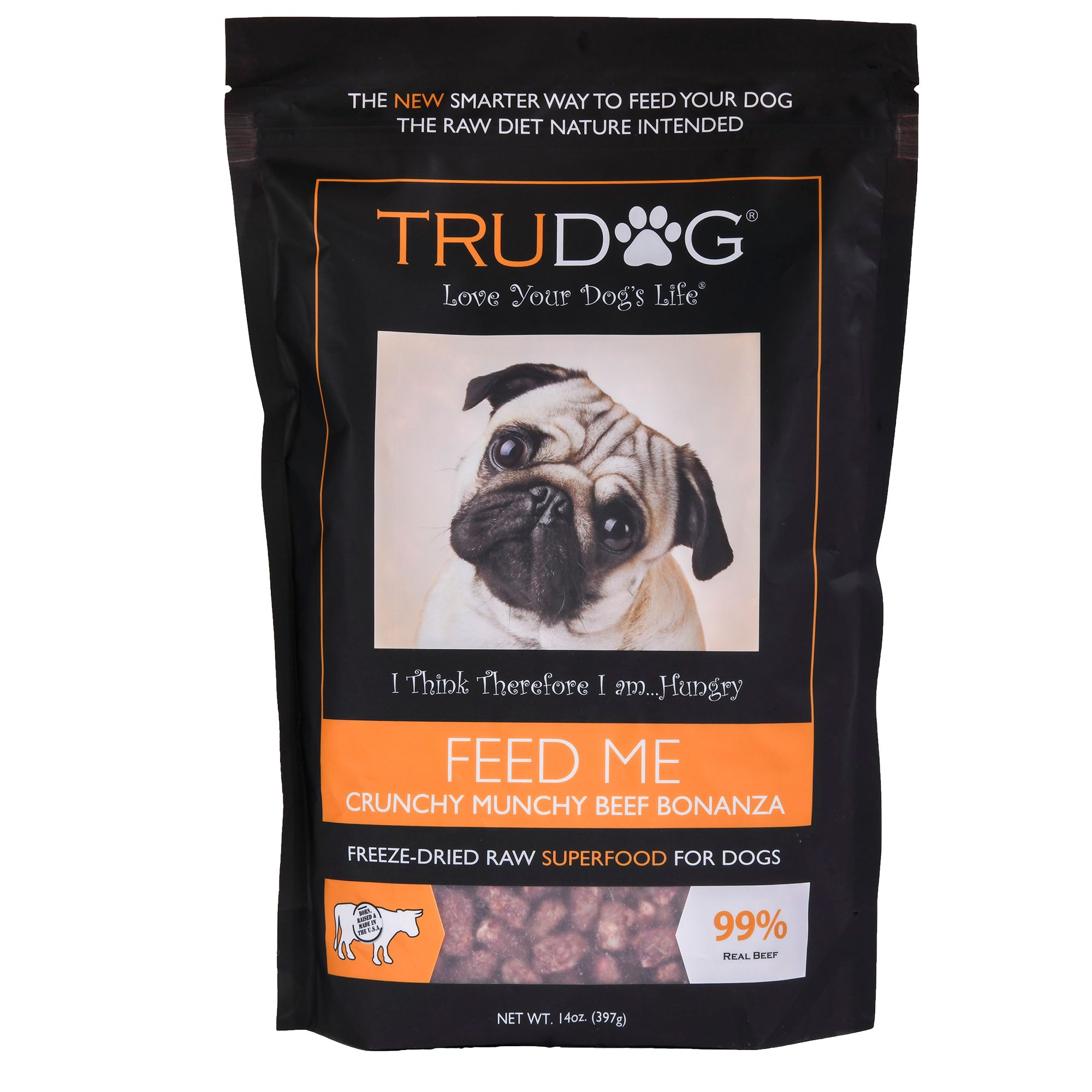 TruDog Feed Me Crunchy Munchy Beef Bonanza is the new smarter way to feed your dog the raw diet nature intended. This delectable diet is composed of only the finest ingredients, deriving its protein from grass-fed, free-range cattle. The raw beef tripe, lung, ground bone, blood, and other organs are USDA approved and have been fortified with a natural Omega fatty acid blend. The veterinarian approved, freeze-dried raw superfood is bursting with raw-delicious beef flavor. Toss one to your pet
Price: $29.99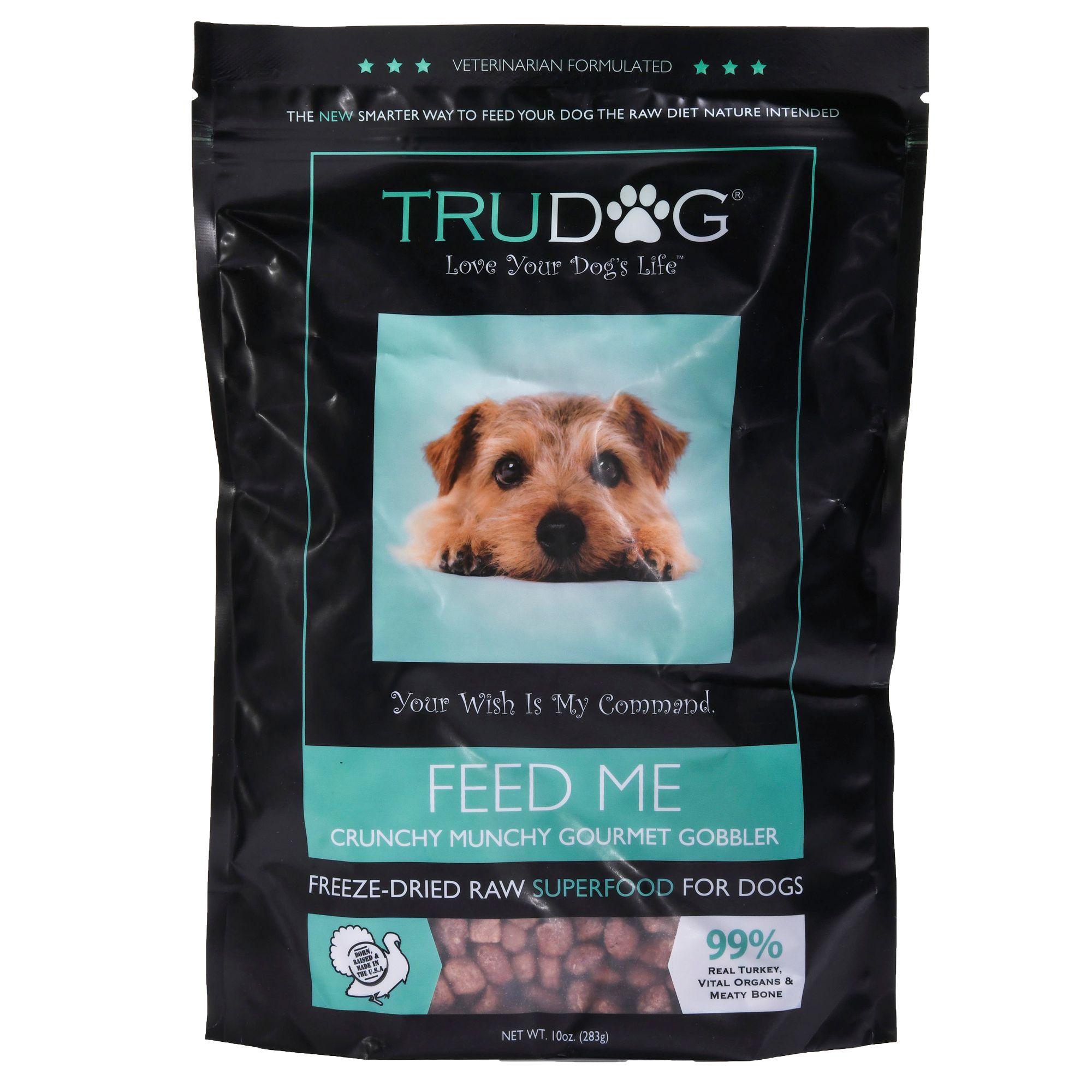 TruDog Feed Me Turkey Nibblet Entrees are delicious meals made with all natural ingredients and fortified with essential nutrients. Your dog will love the delicious turkey flavor, and you will love the fact that your dog is benefitting from a balanced diet. Features: No grains, fillers, preservatives or coloring Includes turkey, meaty bones and whole organ meats Food Type: Freeze dried Food Consistency: Nibblets Life Stage: Adult Flavor: Turkey Primary Ingredient: Turkey Package Weight: 14 oz
Price: $29.99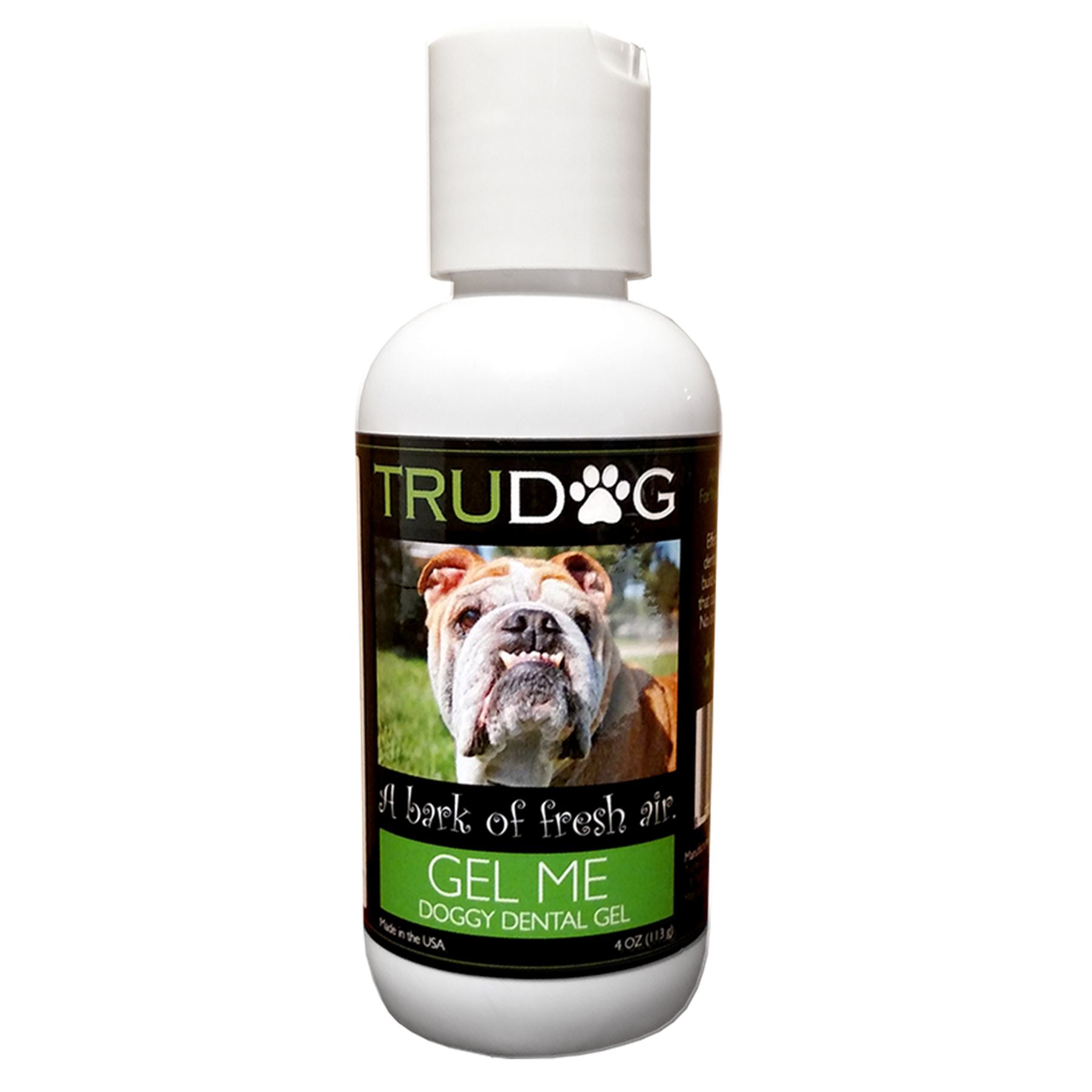 Improve your dog's overall dental health with this easy-to-use TruDog Gel Me Doggy Dental Gel. This gel helps to reduce plaque and tartar, making teeth cleaner and freshening breath in the process. When used properly, results can be seen within 3-8 weeks. Features: Helps control plaque, tartar, control bacteria and improve tooth and gum health Intended For: Dog Includes: 1 Bottle Health Consideration: Dental Care Use: Gel Total Weight: 4 oz Directions: The gel is easy to apply directly to the
Price: $19.99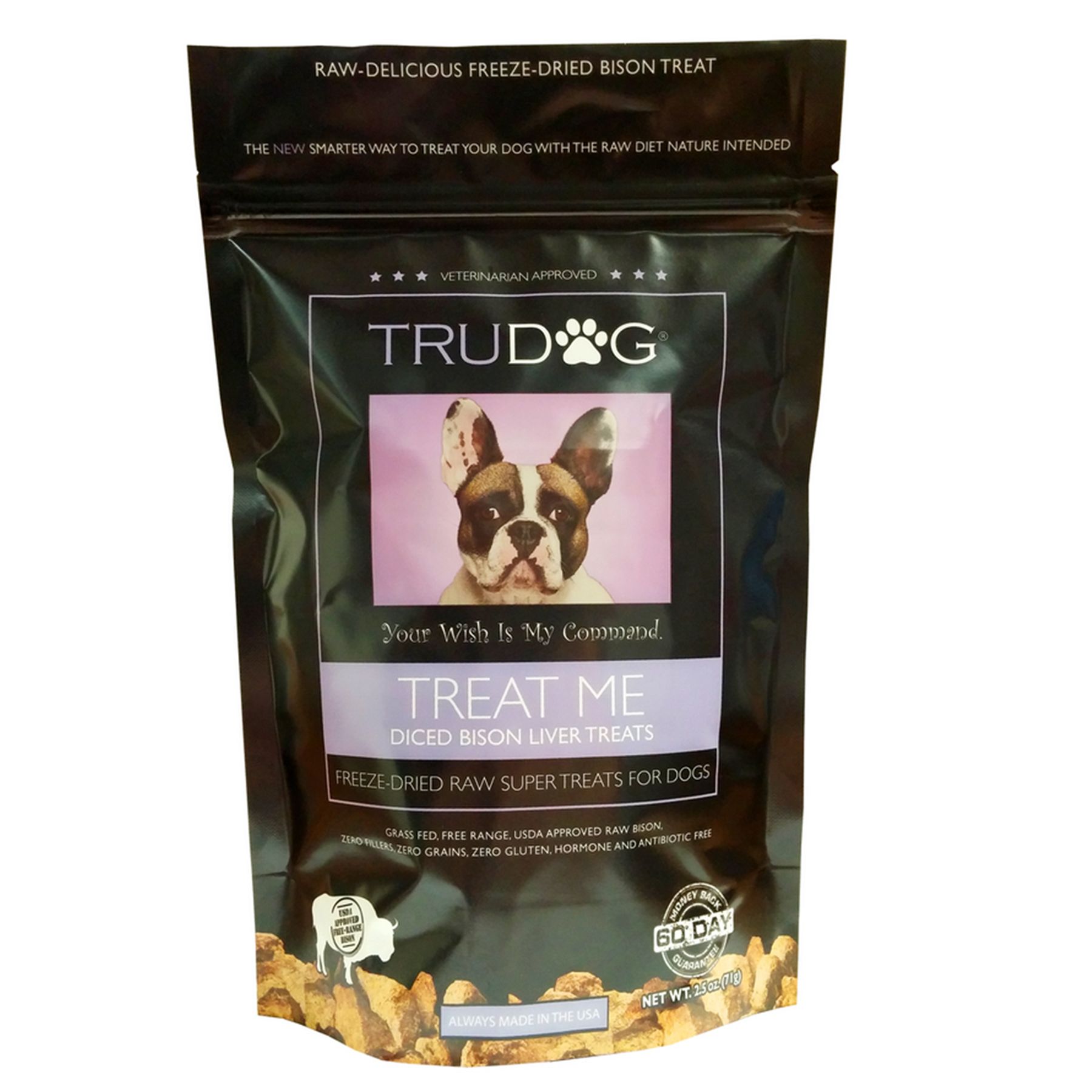 TruDog Treat Me Diced Bison Liver Dog Treats provide optimal nutrition and a flavorful option at treat time. Your dog will flip for the great taste of bison liver, and you can rest easy knowing this high quality protein treat is made with only the finest natural ingredients. Features: No grains, fillers or chemical additives No wheat, corn, grains, sugar, fillers, chemicals or by-products No refined carbohydrates Food Type: Treat Food Consistency: Nibblets Life Stage: Adult Flavor: Bison Liver
Price: $11.99