Products by TheGreenPetShop
Search Results (showing 1 to 3 of 3)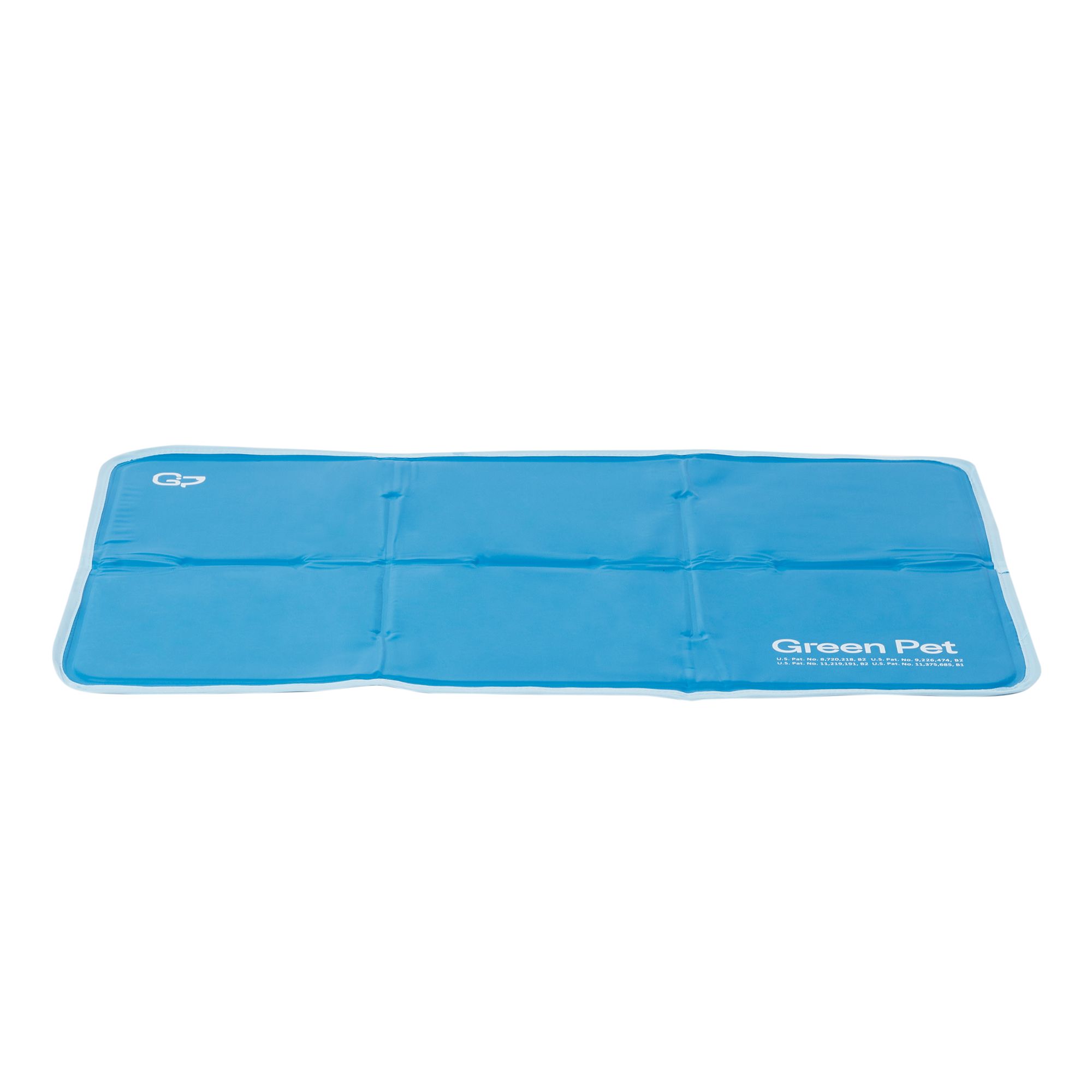 TheGreenPetShop Cool Pet Pad is the only product of its type that Cools On Contact! No need to add water, refrigerate, and doesn't use electricity. Pressure activated gel begins cooling when your dog lies down and cools for up to 3 hours. Will recharge automatically after 15-20 minutes of non-use. Folds easily for travel and storage. Features: Cools on contact! Dimensions: Length 12", Width 10", Height 2.5", Weight 6.4lbs Care Instructions: Wash with warm soap and water. Allow to dry completely
Price: $31.99 - On Sale!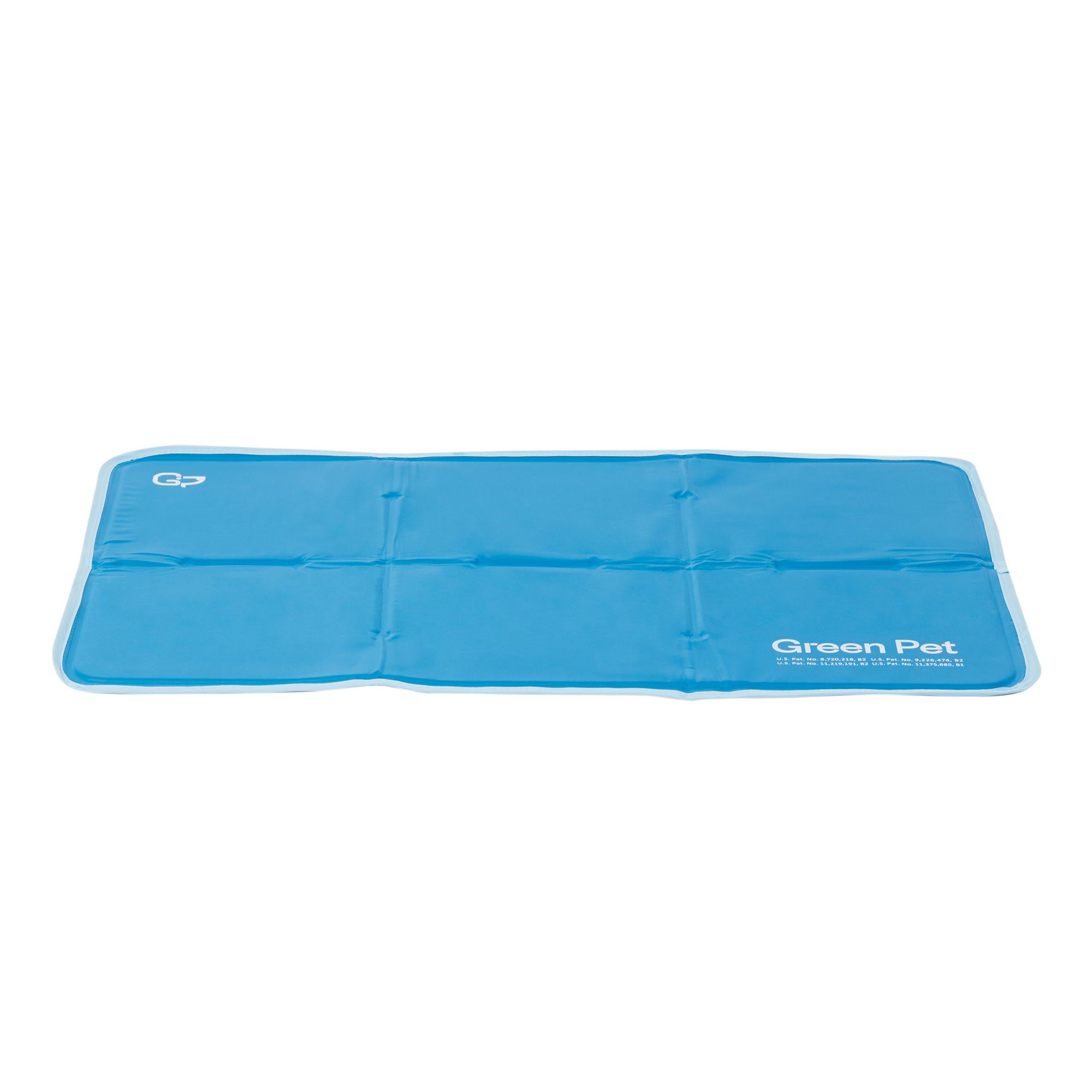 The Green Pet Shop Cool Pet Pad is a revolutionary self-cooling cushion that requires no refrigeration, water or electricity. The safe and non-toxic pad recharges automatically and is pressure activated. The 20" x 30" pad fits medium to large pets comfortably and relieves aging bones, creaky joints and achy muscles. Great for active pets, overheating kennels, and everyday comfort. Go Green or Go Home! Features: Helps prevent overheating; provides cool spot all year-round Includes: 1 Cool Pet
Price: $39.99 - On Sale!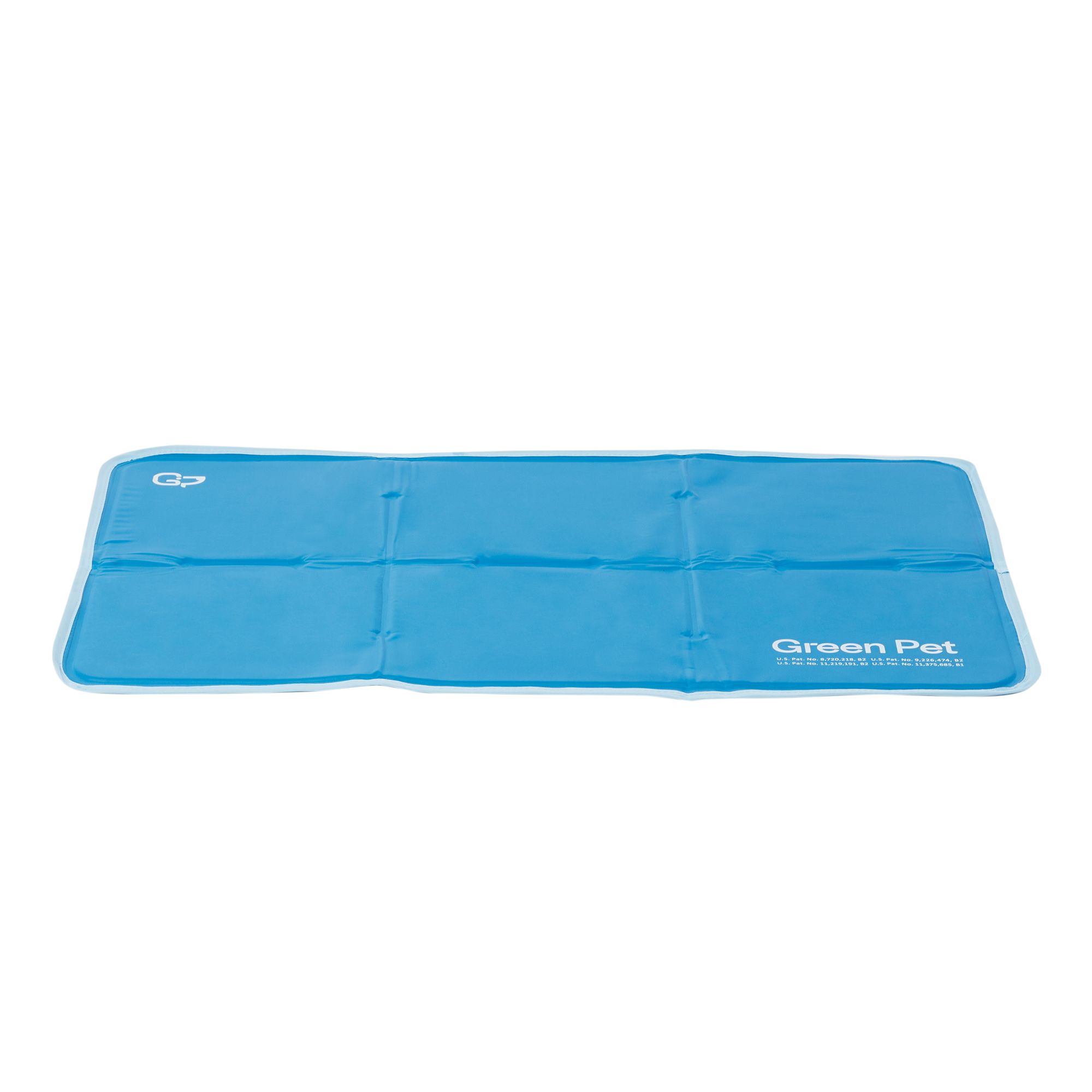 TheGreenPetShop Cooling Pet Pad is the only product of its type that Cools On Contact! No need to add water, refrigerate, and doesn't use electricity. Pressure activated gel begins cooling when your dog lies down and cools for up to 3 hours. Will recharge automatically after 15-20 minutes of non-use. Folds easily for travel and storage. Features: Cools on contact! Dimensions: Length 12", Width 16", Height 2.5", Weight 6.4lbs Care Instructions: Wash with warm soap and water. Allow to dry
Price: $47.80 - On Sale!