Search Results (showing 1 to 5 of 5)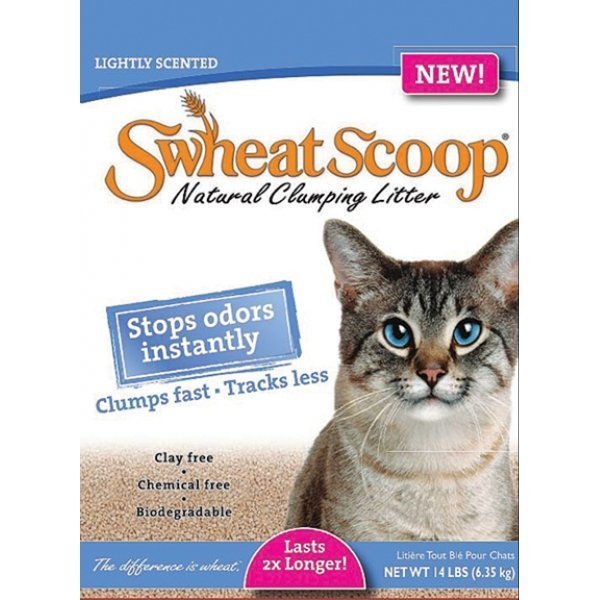 An outdoor-fresh scent you and your cat will love! Made with a touch of natural aspen to help keep your litter box smelling fresh and clean. Stops odors instantly. Natural clumping litter clumps fast, and tracks less. Clay and chemical free. Biodegradable
Price: $62.24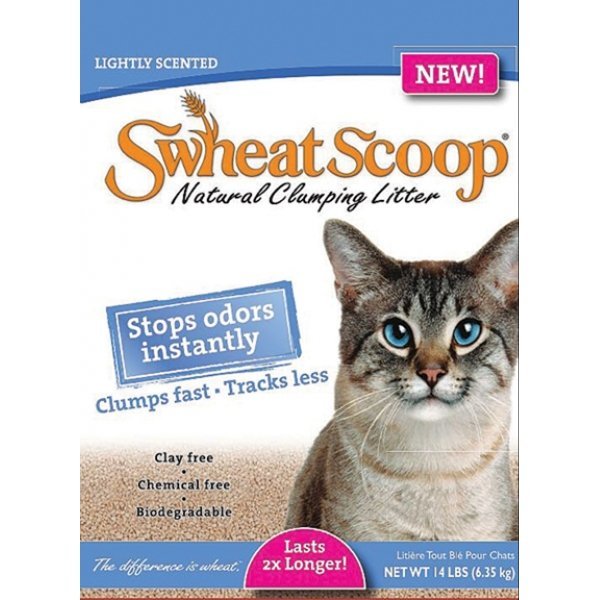 An outdoor-fresh scent you and your cat will love! Made with a touch of natural aspen to help keep your litter box smelling fresh and clean. Stops odors instantly. Natural clumping litter clumps fast, and tracks less. Clay and chemical free. Biodegradable
Price: $26.05
Swheat Scoop Multi-Cat Natural Fast-Clumping Litter stops odors and is perfect for homes with multiple cats. You'll be impressed by the fast-clumping action, as well as the fact that this litter is completely chemical-free. If you own more than one cat you'll love what this litter can do for you. Features: Clumps fast, stops odors, chemical-free, clay-free Intended Pets: Adult cats & kittens Material: Naturally processed wheat and other grain and good vibes Color: Golden Wheat Package Weight
Price: $22.49 - On Sale!
Swheat Scoop Multi-Cat Natural Fast-Clumping Litter stops odors and is perfect for homes with multiple cats. You'll be impressed by the fast-clumping action, as well as the fact that this litter is completely chemical-free. If you own more than one cat you'll love what this litter can do for you. Features: Clumps fast, stops odors, chemical-free, clay-free Intended Pets: Adult cats & kittens Material: Naturally processed wheat and other grain and good vibes Color: Golden Wheat Package Weight
Price: $34.49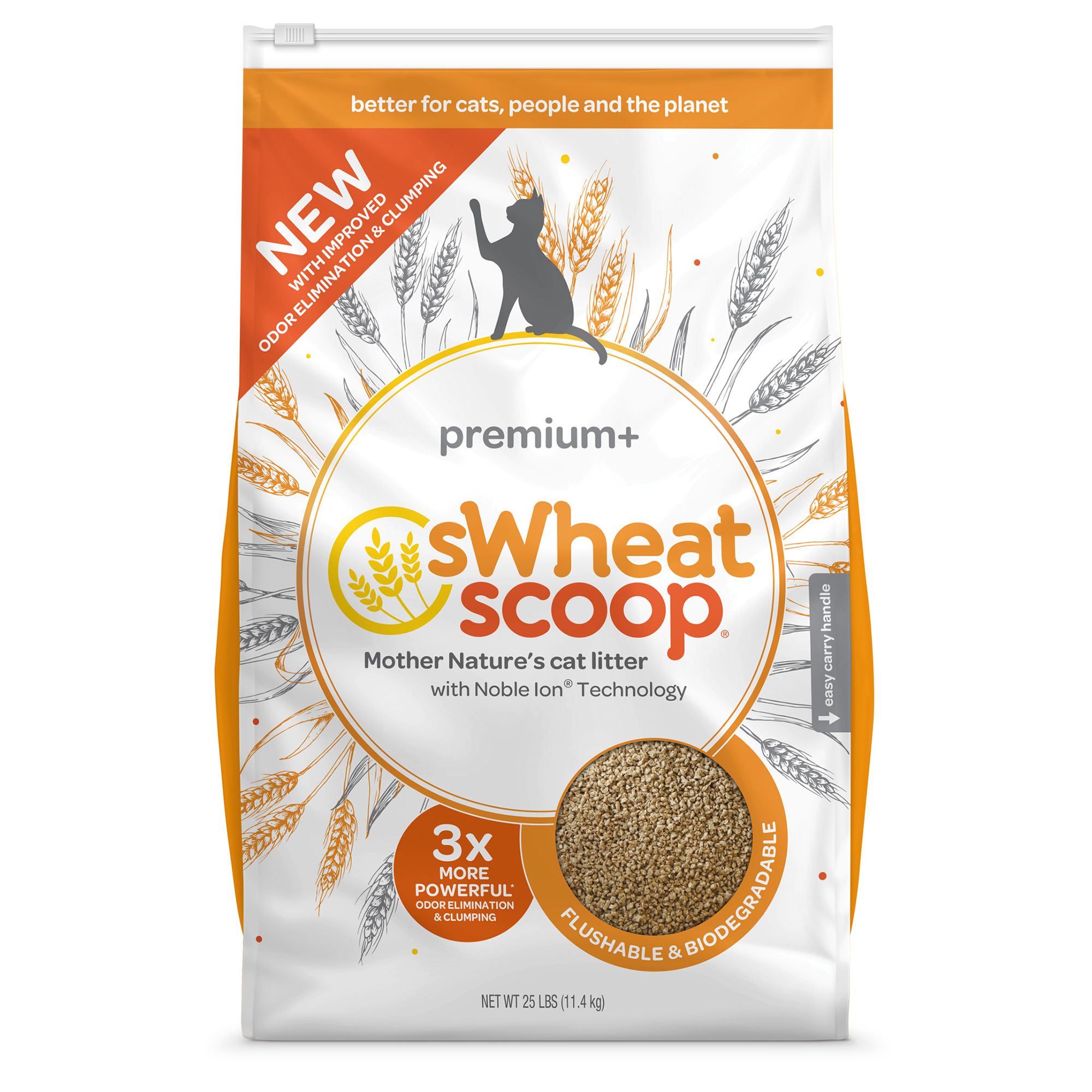 sWheat Scoop Premium + All-Natural Cat Litter contains all-natural, biodegradable ingredients, and is made of 100% renewable resources. This amazingly effective litter puts the power of plant extracts to work to greatly enhance clumping, and features Noble Ion Technology to effectively eliminate litter box odors. Features: All natural ingredients Noble Ion technology to eliminate odors Biodegradable Material: All-Natural Wheat Environment Type: Litter Box Species: Cats Color: Tan Package
Price: $22.49 - On Sale!