Search Results (showing 1 to 4 of 4)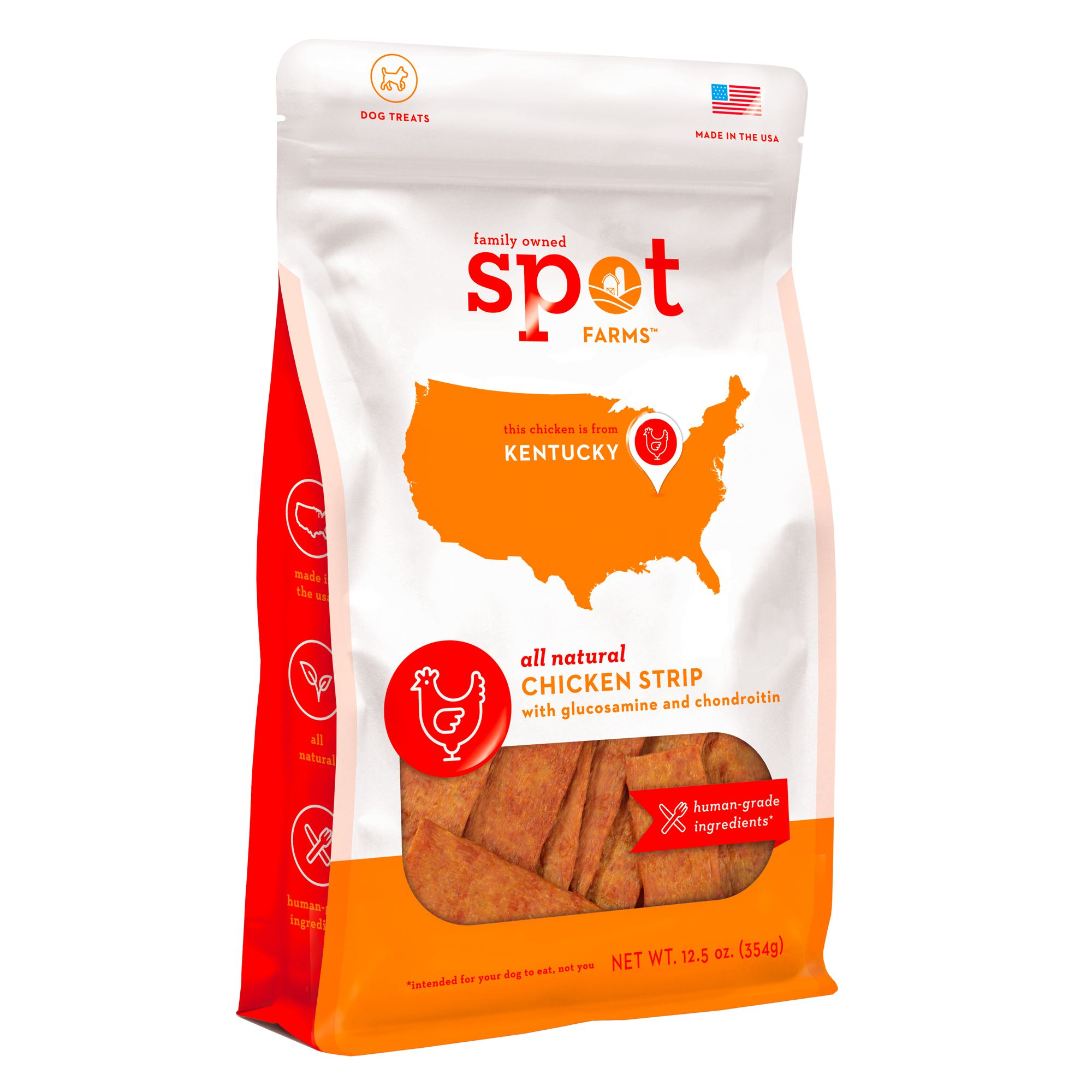 Reward your pooch and ensure his health by serving these Spot Farms Chicken Strips with Glucosamine Dog Treats, which are specially formulated with glucosamine and chondroitin to support hip and joint mobility. Chicken provides a protein-rich snack that is bursting with the flavor he is sure to love. Features: Chicken provides high protein and a savory flavor; glucosamine and chondroitin support joint and hip mobility; ideal for dogs of all ages Food Type: Dog Treats Food Consistency: Strips
Price: $12.67
Spot Farms' functional line of all natural chicken jerkies helps to promote your dog's health and happiness, all while maintaining the delicious flavor your dog loves. HipJoint Chi...
Price: $15.99 - On Sale!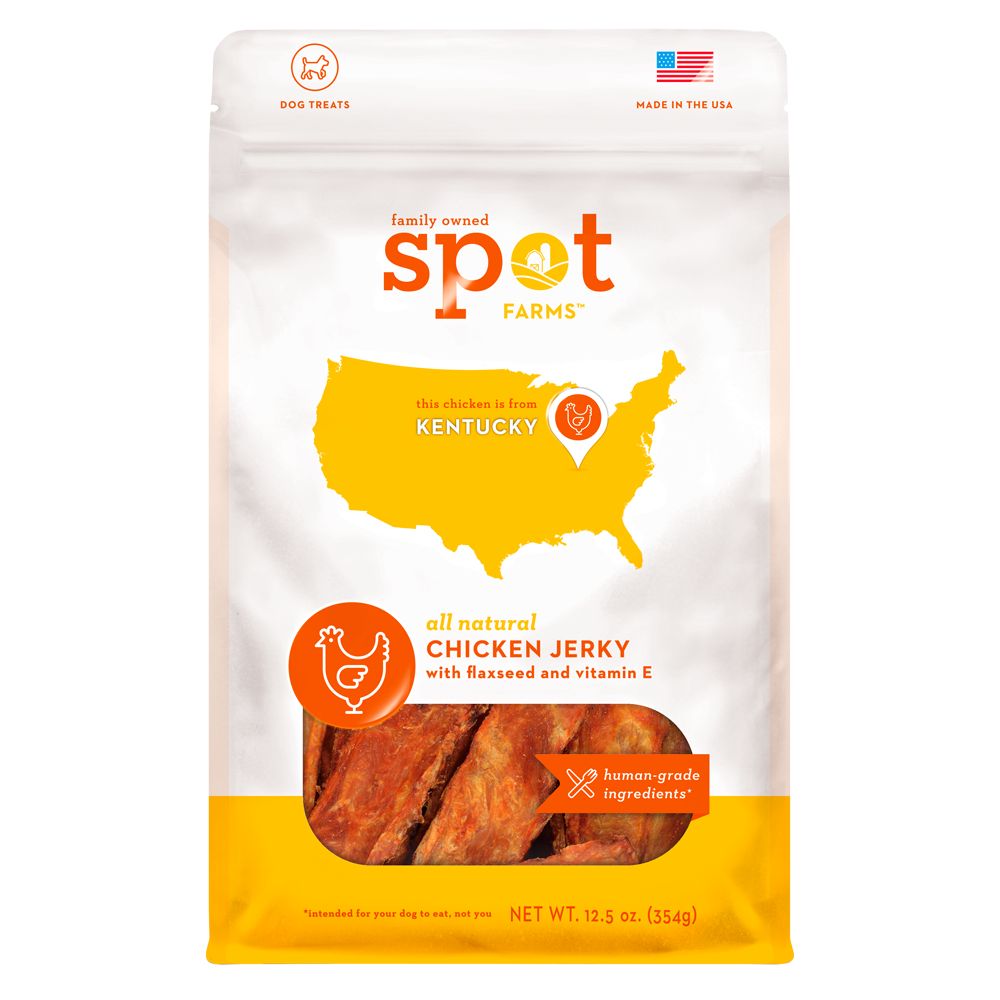 Spot Farms Chicken Jerky with Flaxseed and Vitamin E is a delicious treat made with care and the healthy ingredients your dog deserves. Great chicken flavor combined with essential nutrients makes for the perfect treat for your dog. Features: Spot Farms believes the benefits associated with farm to fork accountability shouldn't just be reserved for humans, our pets deserve the best too! That's why Spot Farms uses only the finest ingredients sourced from family farms and trusted suppliers here
Price: $17.99 - On Sale!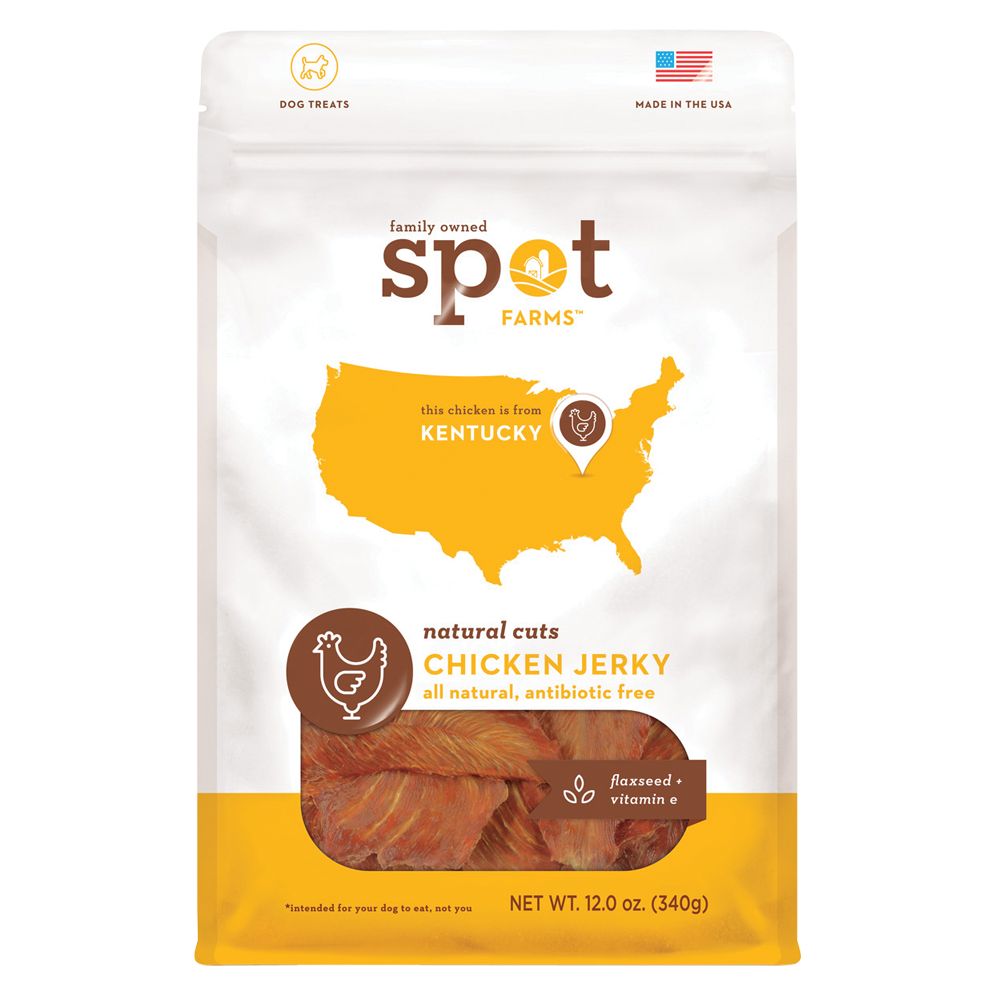 Satisfy your favorite 4-legged friend's urge to chew and gnaw by serving these Spot Farms Natural Cut Chicken Jerky Dog Treats, which feature jerky made from chicken breast for a rugged texture and delectable flavor he'll love. The treats are safe for dogs of all ages. Features: Jerky texture helps satisfy your dog's instinctive urge to chew and gnaw; chicken flavor appeals to his cravings; ideal for dogs of all ages Food Type: Dog Treats Food Consistency: Jerky Life Stage: Puppy to Senior
Price: $17.99 - On Sale!